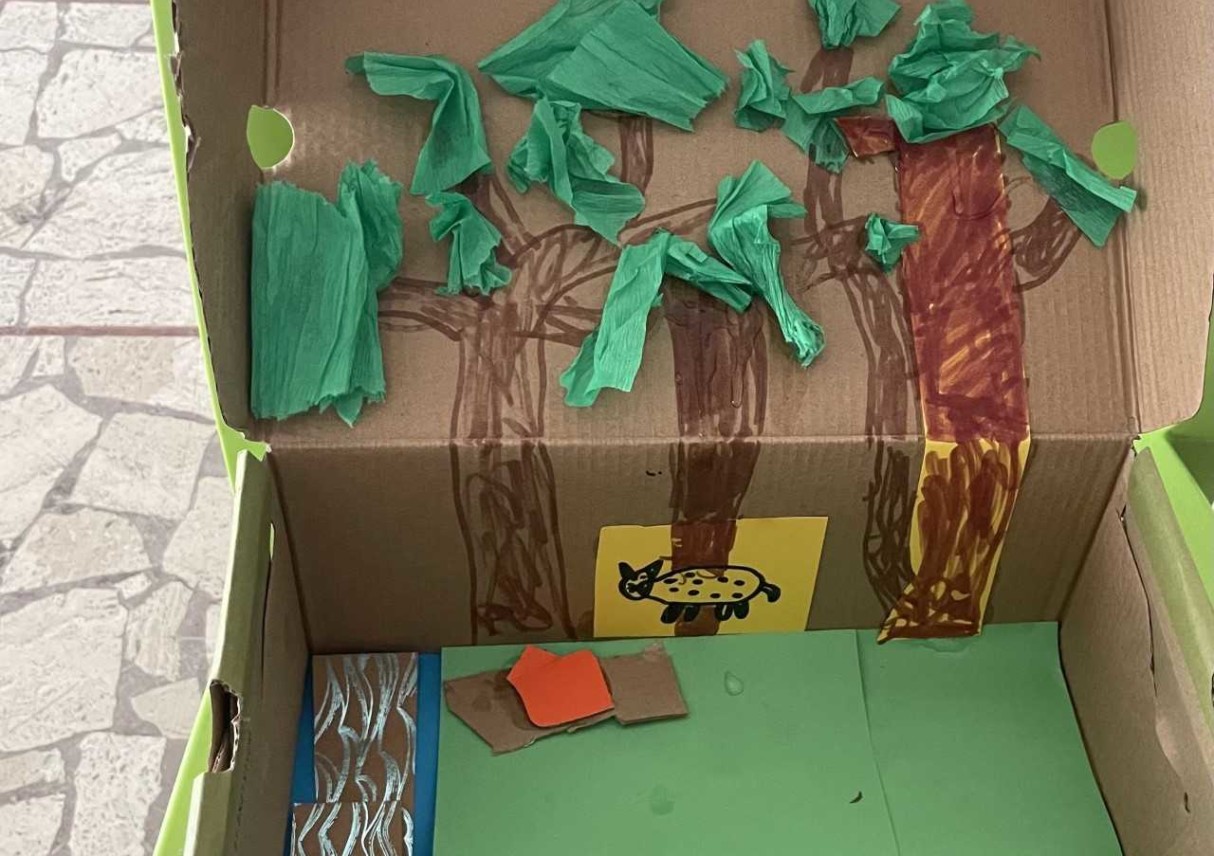 A New Landscape Awaits Here
1.5 - 28.5. 2023
Curated by: Sofie Gombert
Kunsthalle Bratislava invites you and your pupils to a workshop for children and youth, entitled 'A New Landscape Awaits Here'. The workshop will be led by Sofie Gombert, a Dutch student of cultural heritage from the Reinwardt Academy in Amsterdam, currently a trainee at Kunsthalle Bratislava. This workshop is organised in connection with the current exhibition entitled 'Mud Keeper's Promise', curated by Tjaša Pogačar. The exhibition is on display at Kunsthalle Bratislava, between 21.04.2023 – 06.06.2023.
This exhibition is part of a two-part exhibition project, entitled Under This Strange Sun. The first episode of the project was presented between 24.02-10.04.2023, and consisted of a solo exhibition of the Czech sculptor Anna Hulačová, entitled Edible, Beautiful, Untamed, curated by Tjaša Pogačar. The second episode presents a vision of a landscape, a premonition of nature haunted by toxic spirits of our industrial past. The international group exhibition, which is inspired by feminist, new weird and eco-fictions, brings together in one connected environment the works of five artists of a younger generation from Slovakia, Slovenia, Czech Republic and Mexico. Their works tell stories about loss, fragility, mutation, adaptation and growth, calling for a new sensitivity better suited to a coming age of post-anthropogenic wilderness.
Children are invited to explore the exhibition and create an imaginary world under guidance of Sofie, children will be making their utopia or dystopia in a (shoe) box diorama, we kindly want to ask you to bring your own carton (shoe) box to work with.
The workshop is free of charge and will be held in English. The workshop will be open for registration from 1st of May till the 28th of May. All children from the age of 6+ are welcome in groups. There will be a maximum of 10 participants at the workshop. To register, please contact Sofie at 'training@kunsthallebratislava.sk' with the subject line: 'A New Landscape Awaits Here'. Submit your registration along with names of participants, preferred date and time.
More about the exhibition:
Sofie Gombert is a Dutch student of cultural heritage at the Reinwardt Academy in Amsterdam, currently participating in an internship program at Kunsthalle Bratislava. She is passionate about making museums accessible and creating educational public programs. She is always looking for new ways to engage with the public through her love for contemporary art.