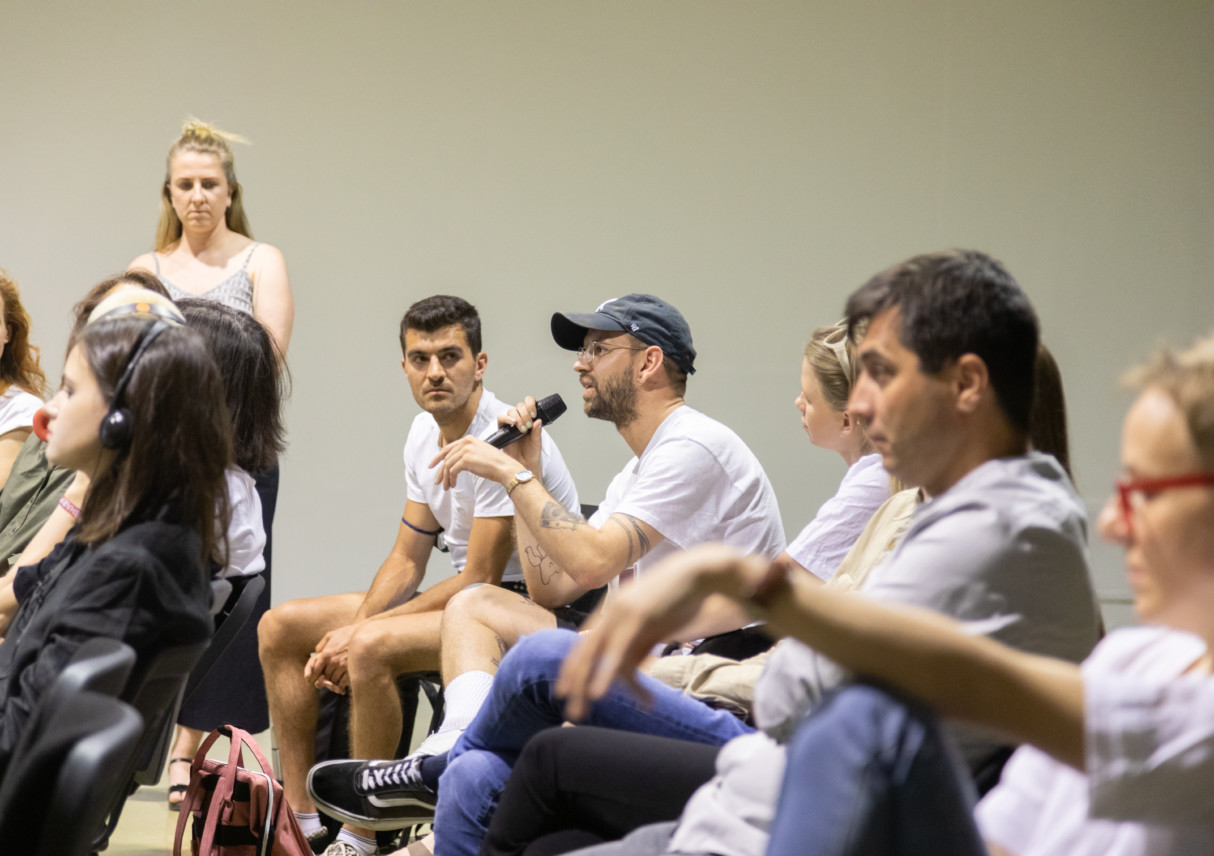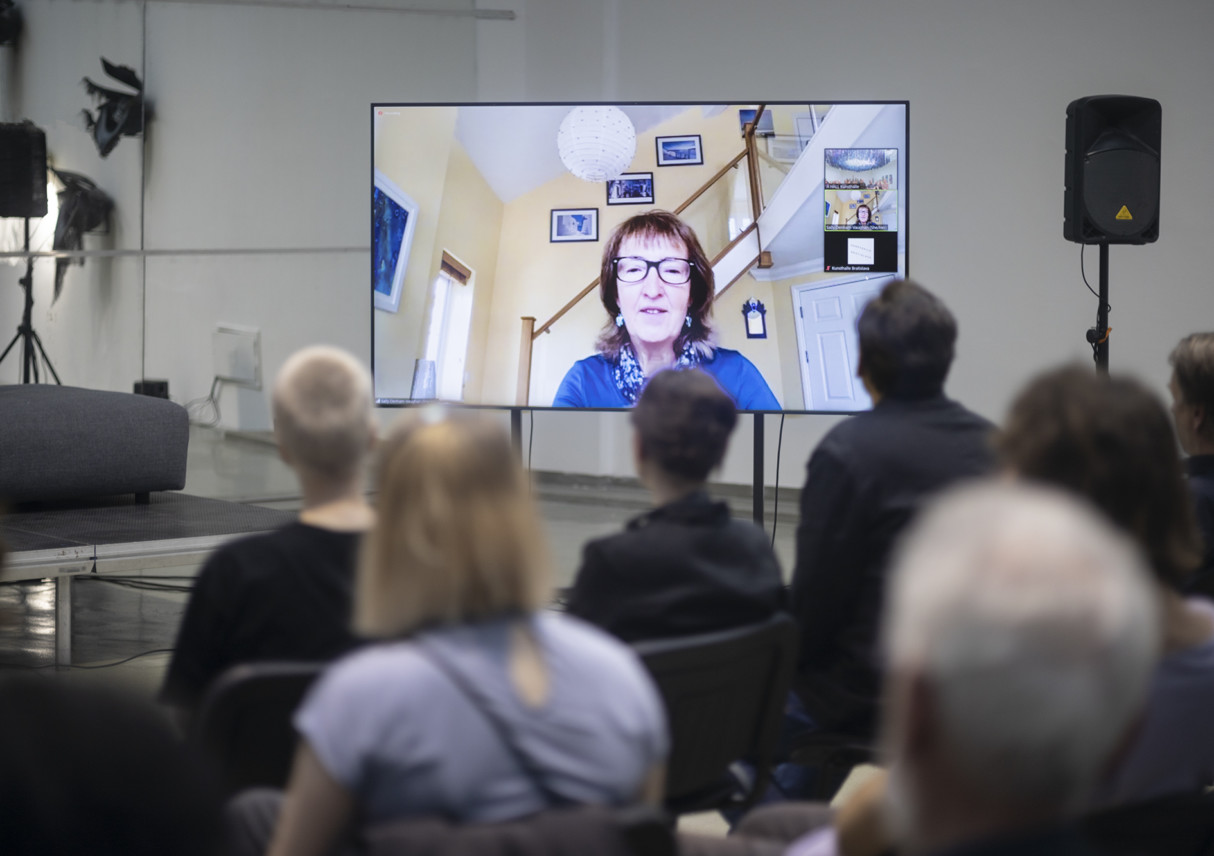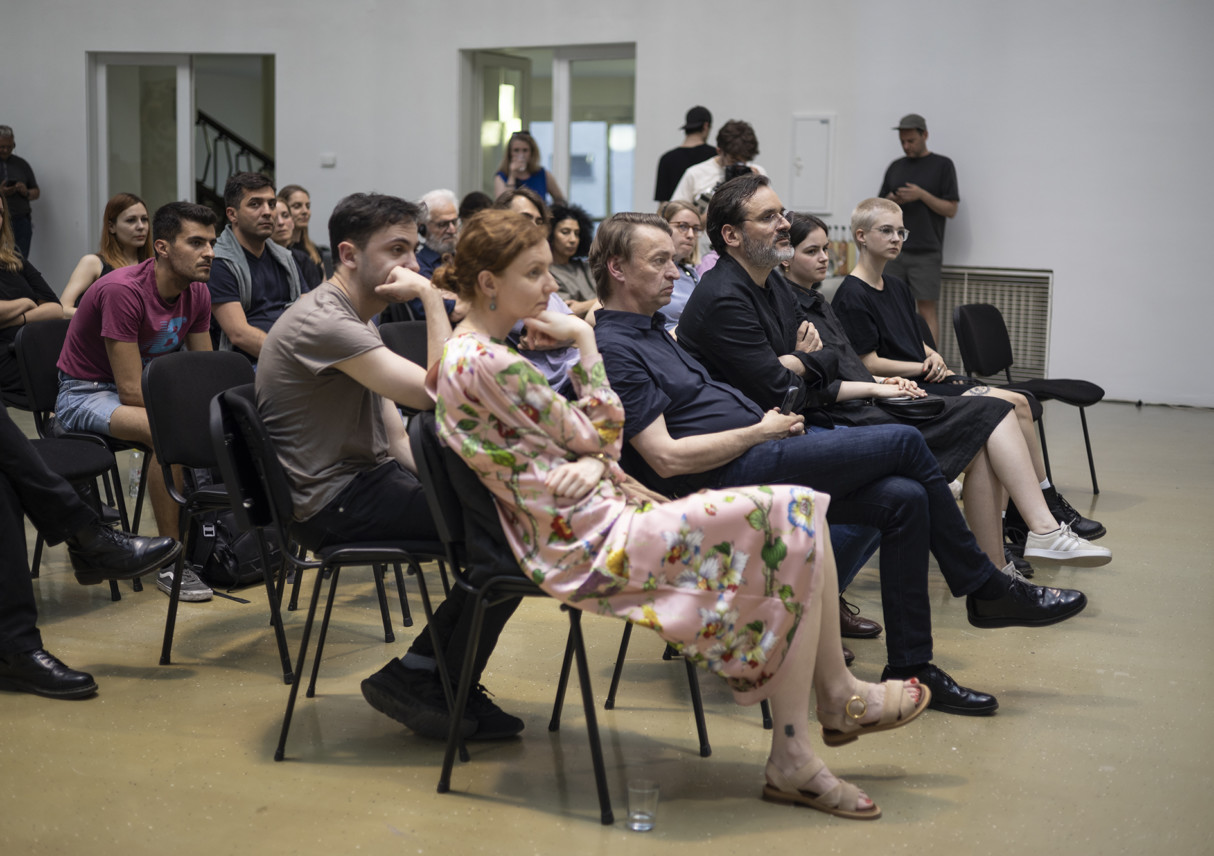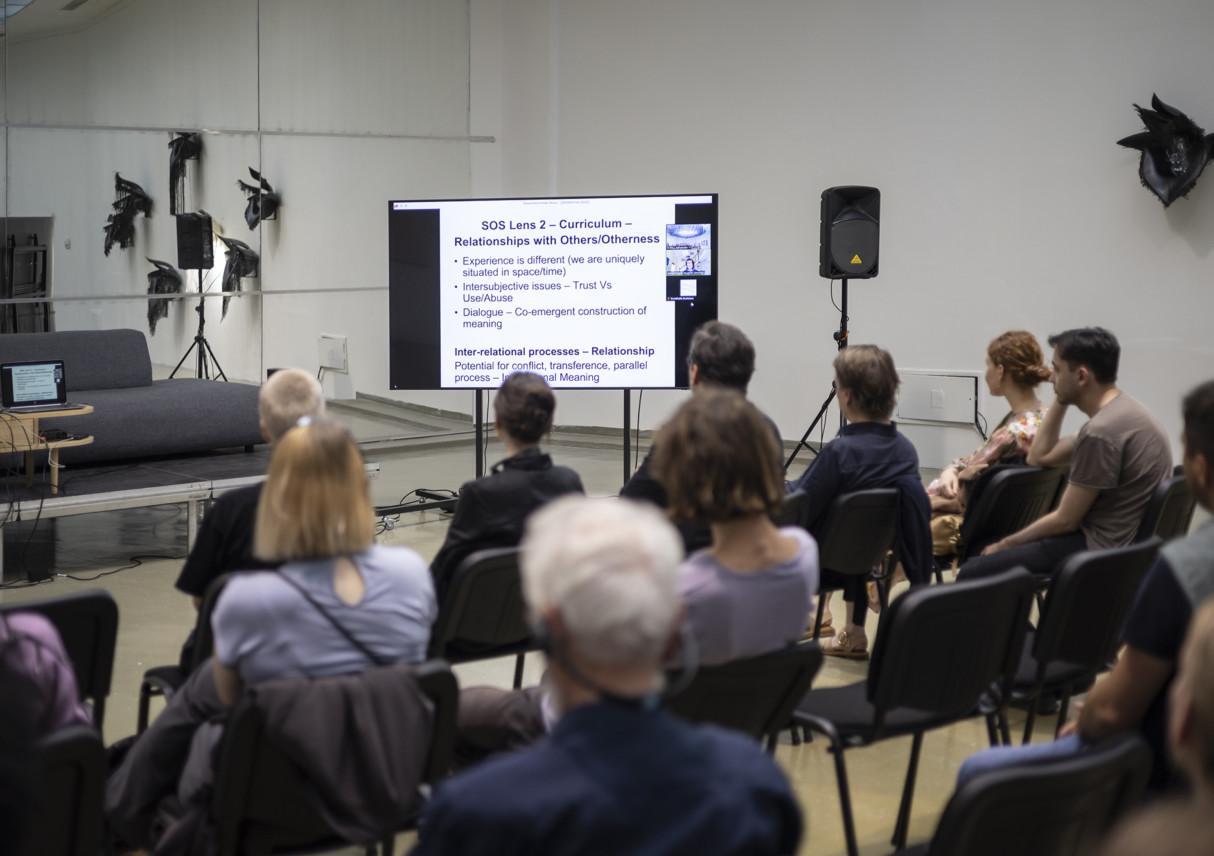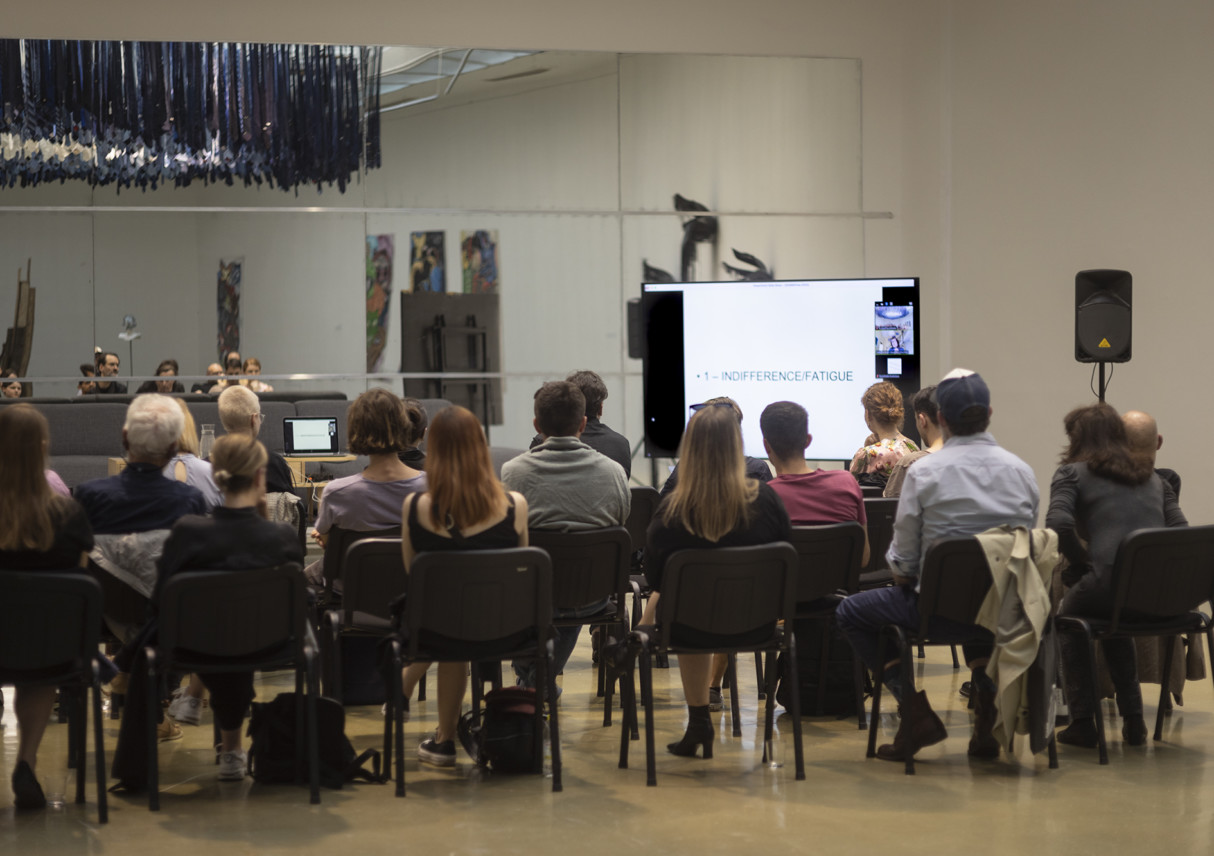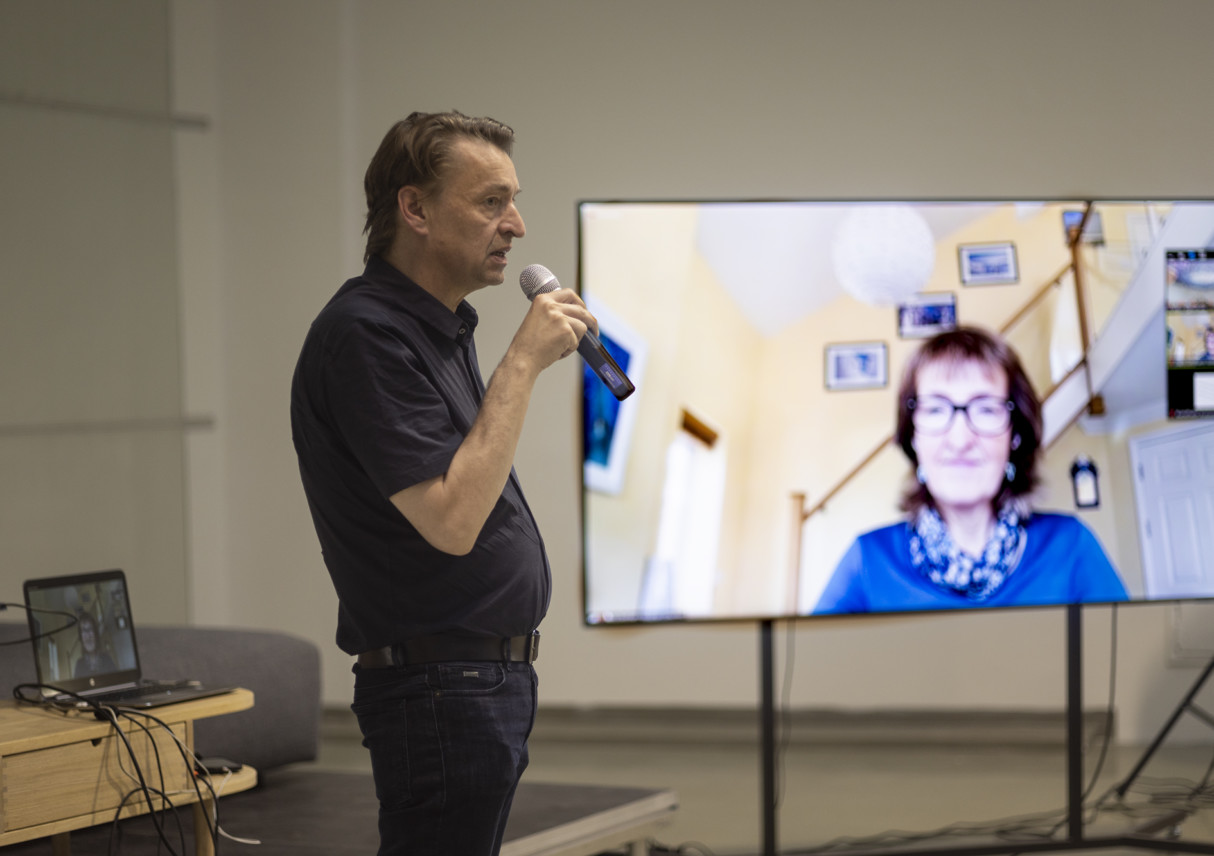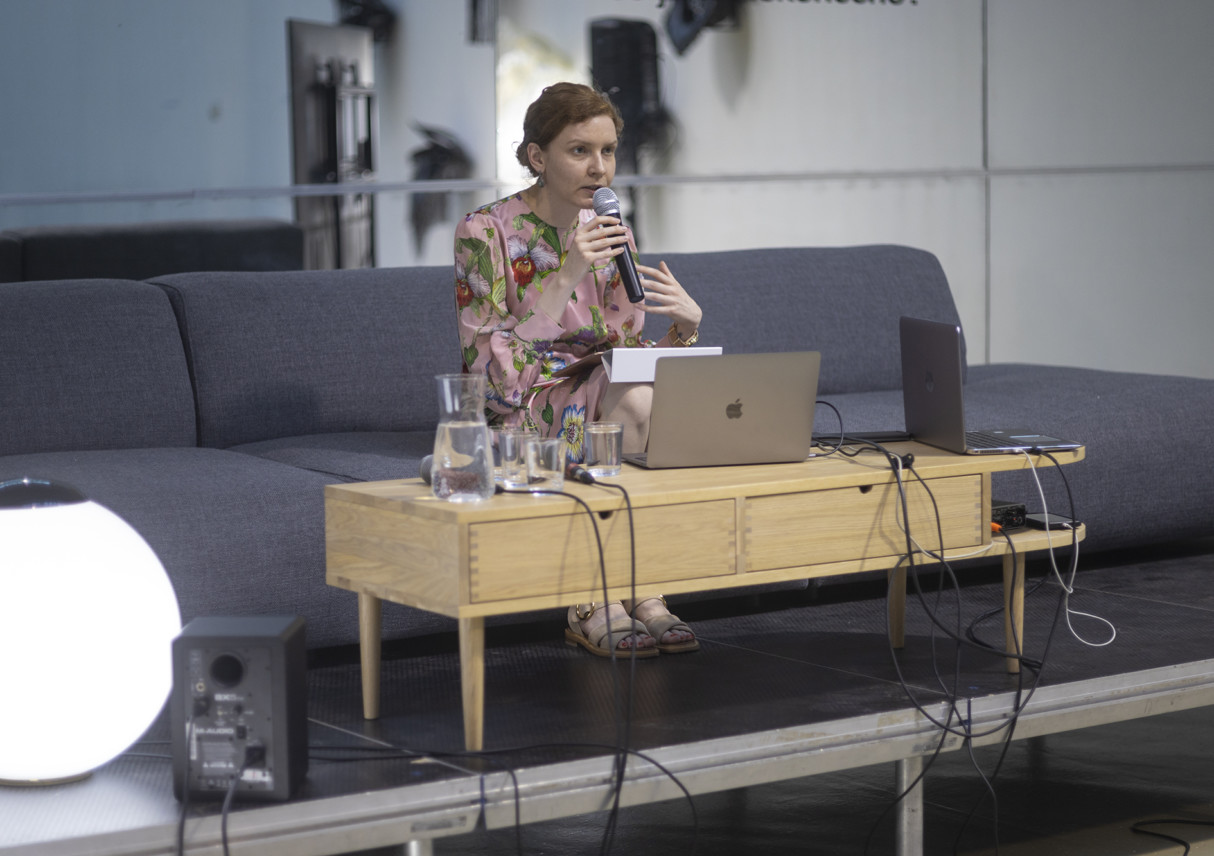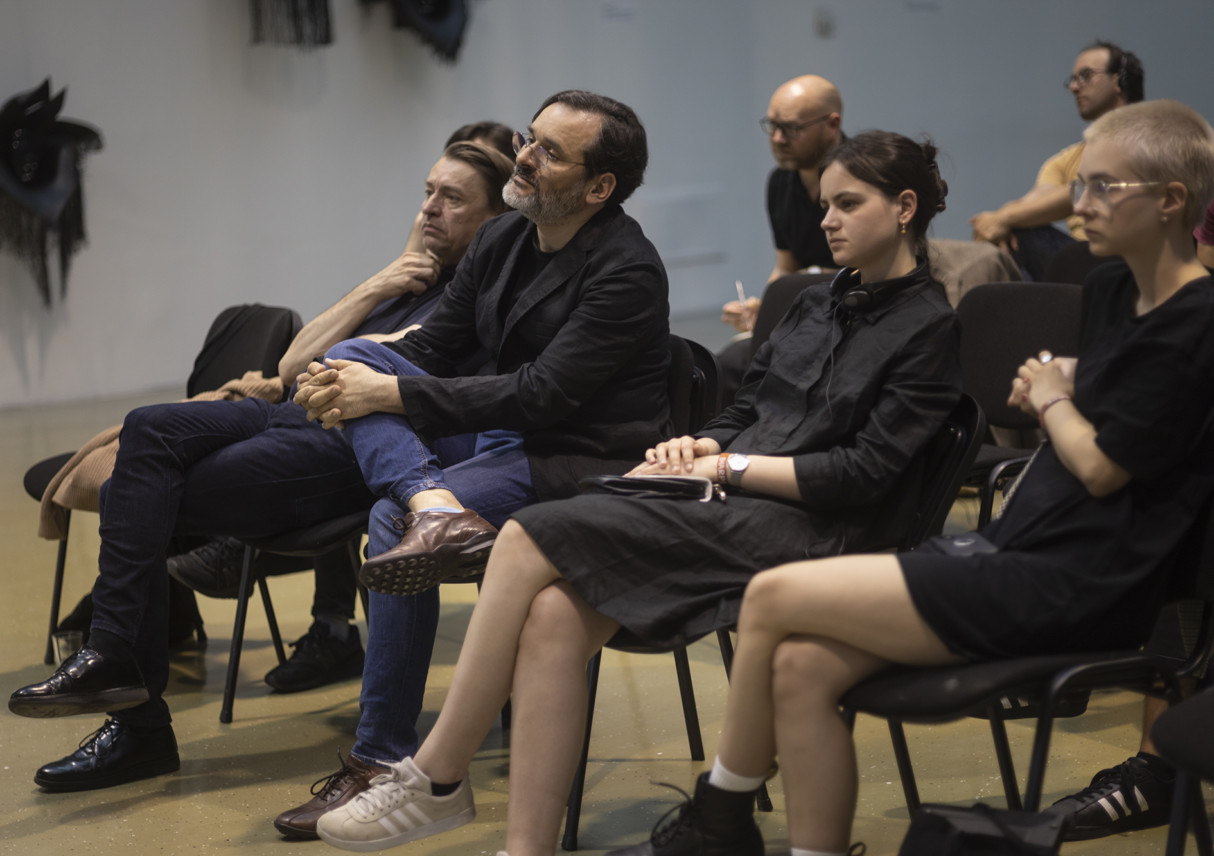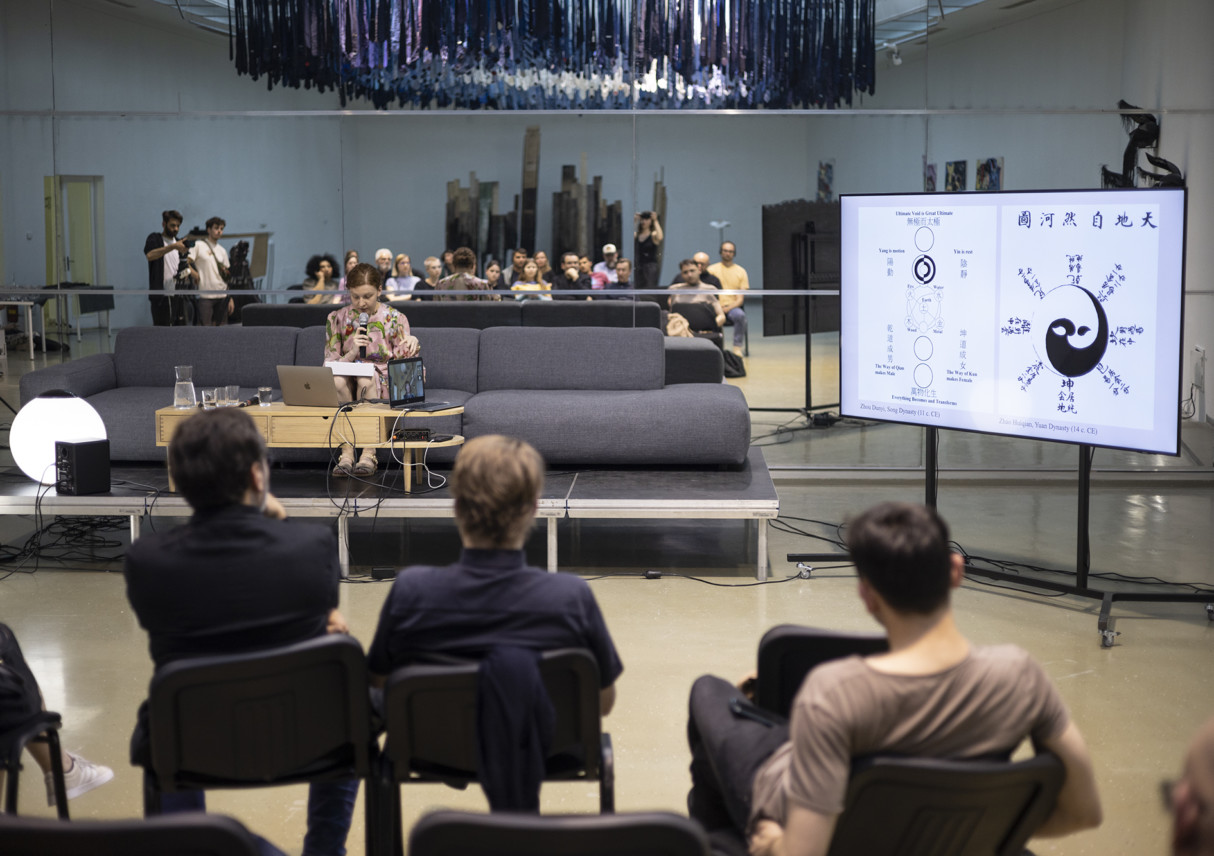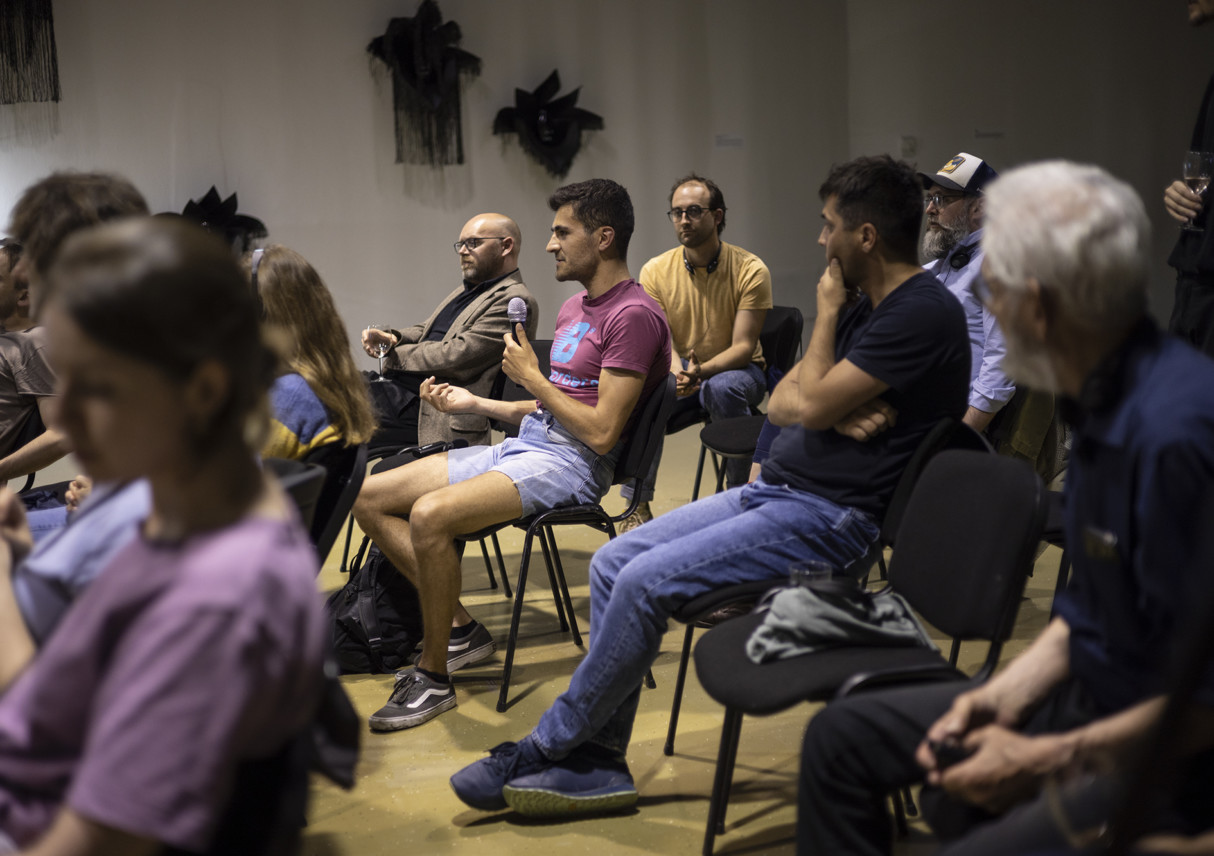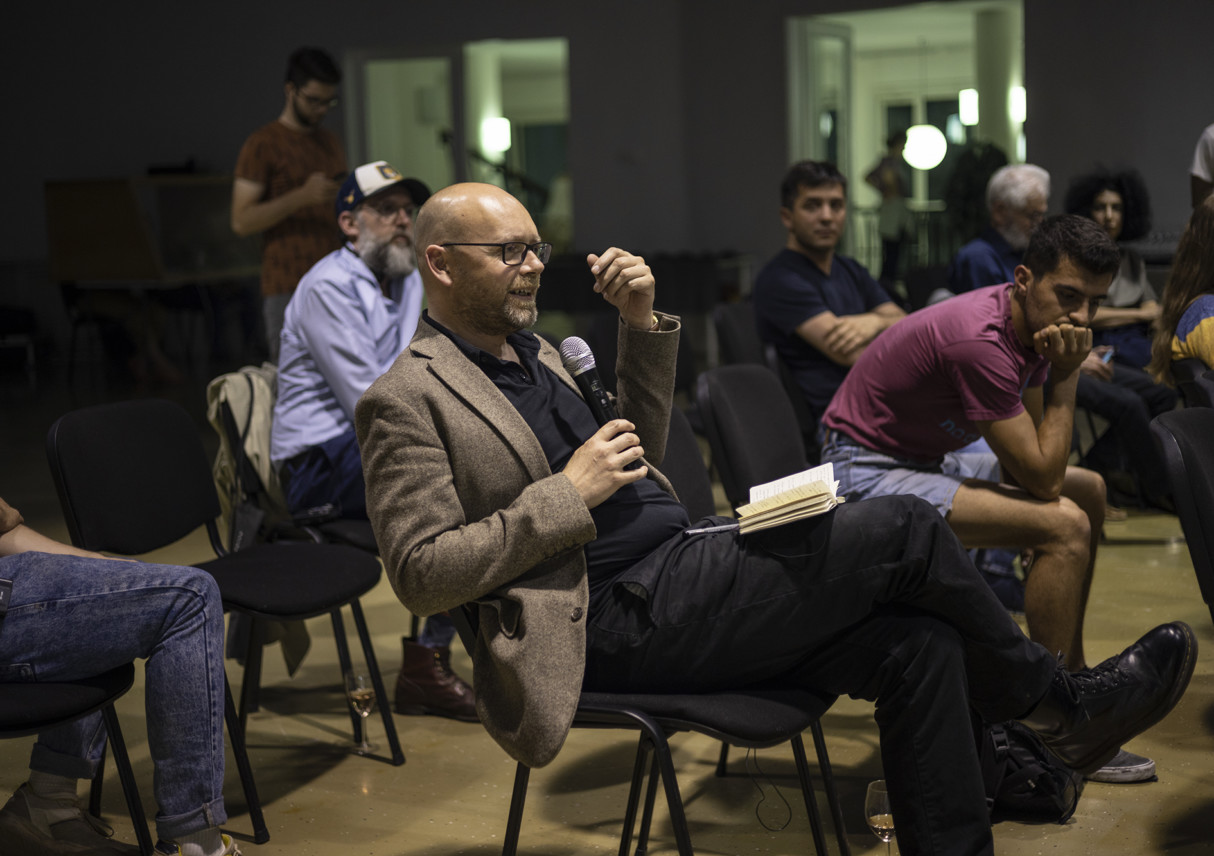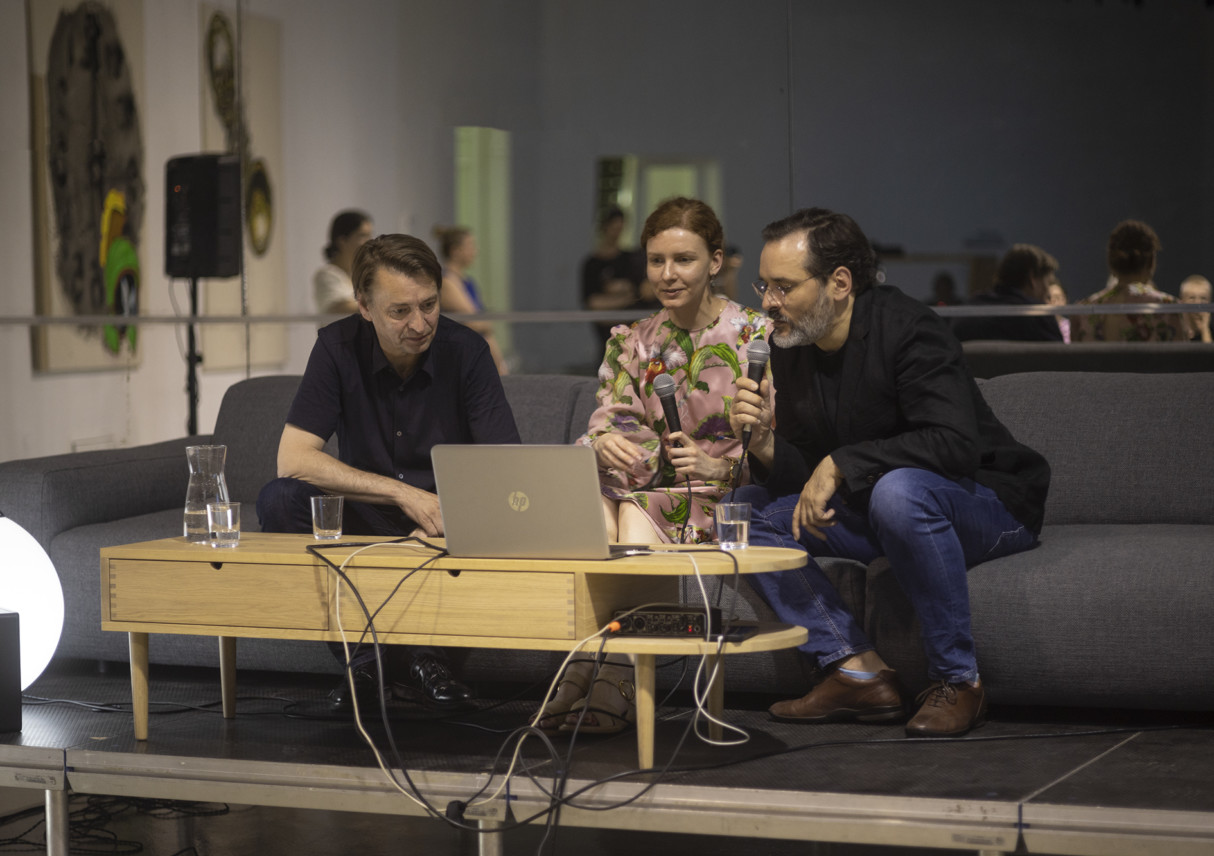 S.O.S …—-… ''Ethical'' with Sally Denham-Vaughan a Lesia Prokopenko
26. 05. 2022 at 19h
Curated by Ján Ballx a Boris Ondreička
We invite you to the third event from the S.O.S. series entitled Ethical, with guests Sally Denham-Vaughan and Lesia Prokopenko, hosted and curated by Ján Ballx and Boris Ondreička. The lecture will take place at Kunsthalle Bratislava, in the exhibition space A HALL on 26.05.2022 at 19h. The event will be simultaneously translated to Slovak and English.
S.O.S. is a series of panels on aspects of "mental health" at Kunsthalle Bratislava and organised in collaboration with the Goethe Institut. S.O.S. is curated by psychiatrist and artist Ján Ballx and curator and artist Boris Ondreička, following their continuous dialogue on the relationship between art, philosophy, ethics/politics and psychiatry, which they explore at various public-related events. S.O.S. emerges from an atmosphere of global urgency accelerated by the causes of pandemic isolation and finds itself surrounded by the horrors of war. In its programme, S.O.S. invites experts from different disciplines to discuss these aspects together.
For more general information about S.O.S, the curatorial text and other biographies visit the link: https://kunsthallebratislava.sk/program/sos/
In her talk "SOS: Is it just me or is the world getting worse?", Sally Denham-Vaughan will describe how she and Marie-Anne Chidiac created the "SOS" (2013), which offers a new perspective on issues of sanity, intimacy, power, trauma and presence. In this presentation, Sally will describe how our awareness of "SOS; Self-Other-Situation" coalesces into a state, which she calls "Ethical Presence" that helps us bring our best selves into any moment and navigate complex life situations. In its absence, we can act in ways that cause damage, that could be described as "Evil" and that harm ourselves, others and the world-field.
In her talk "Crouching Bodies, Hidden Spirits", Lesia Prokopenko will explore the twists and turns of body-mind dualism, looking for ways to reappropriate its beneficial effects while overcoming the splits that tend to generate fallacious hierarchies. Being reduced to the body and establishing its limits on the one hand and moving away from the body as a tool that has no inherent limits on the other, are equally complex and mutually enriching exercises. These practices are closely related to the interrelation between the possibility to produce and one's being-produced that grants this possibility; between immortality and one's experience as a mortal being within which it can be achieved. Looking at some structures offered by Chinese Taoist cosmologies, Baruch Spinoza's "world of ontological immanence," Félix Guattari's "subjectivity production," Karen Barad's "material-discursive phenomena," and Luciana Parisi's "hypernature," we will attempt to trace possible intersubjective trajectories of being present in the world.
Lesia Prokopenko is a researcher, curator, and occasional translator. She was born in Kyiv and she currently lives in Berlin, where she works at the Haus der Kulturen der Welt while completing her Master's degree in Chinese Philosophy at East China Normal University in Shanghai. Between 2013 and 2021, she was involved in the work of the Institute for Public Art at Shanghai Academy of Fine Arts. She worked as a head of projects at the School of Kyiv — Kyiv Biennial 2015; she was part of the Curators Workshop at the 10th Berlin Biennale; she gave talks or took part in symposia at Konstnärsnämnden (IASPIS), the Stedelijk Museum, and the New School University Centre, and Yale University. Between 2020–2021, she was senior editor of EastEast online magazine. Lesia translated The Three Ecologies by Félix Guattari into Russian.
Dr Sally Denham-Vaughan is qualified in Clinical, Counselling and Coaching Psychology, Gestalt Psychotherapy and Organisational practice. She has worked in the British National Health Service since the mid 1980s as a District Psychologist, Director of Psychological Services and Consultant Clinical Lead. She developed services for people with personality disorders, trauma and mild/moderate mental health issues such as anxiety and depression within the Mental Health Trust serving over half a million people. She has also held university appointments lecturing in Gestalt psychotherapy, leadership, coaching and change management. She now works internationally as a Chartered Coaching Psychologist, trainer, accredited supervisor and organisational consultant. She is a member of the editorial advisory board of the British Gestalt Journal and an academic advisor to the Doctoral programme at the Metanoia Institute/Middlesex University. Her doctoral thesis was entitled "Re-enchantment of Psychological Services: Organisational Strategy, Leadership and Implementation". She has authored numerous papers/chapters. She is co-founder of Relational Change, an international organisation specialising in training, research and development of relational/ecological approaches: www.relationalchange.org
S.O.S program
4. at 18h, Other: Elena Vogman & Hana Vojtová
5. at19h, Situation: Alexandra Hedako Mason & Jan Roubal
5. at 19h, Ethical presence & co-emergance: Sally Denham-Vaughan & Lesia Prokopenko
6. at 19h, Self: Vit Harvanek & Barbora Vašečková