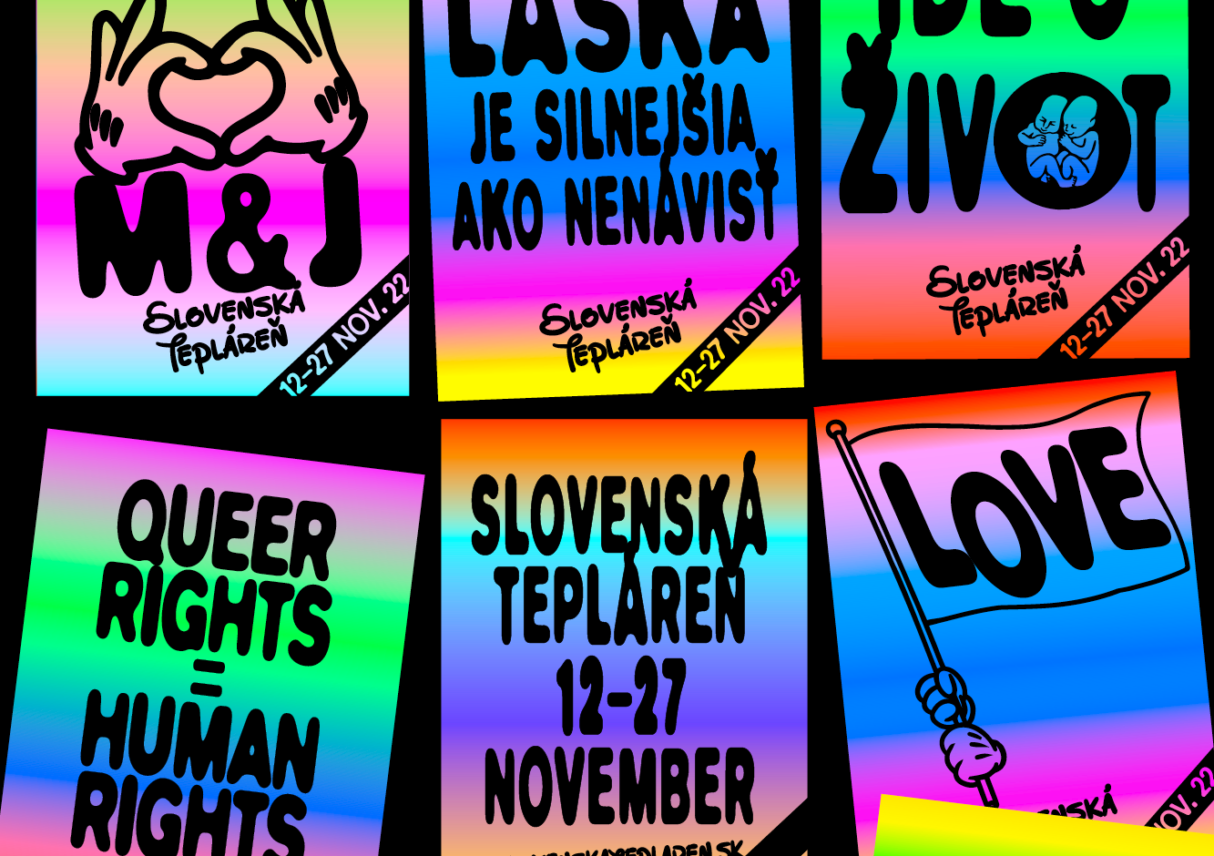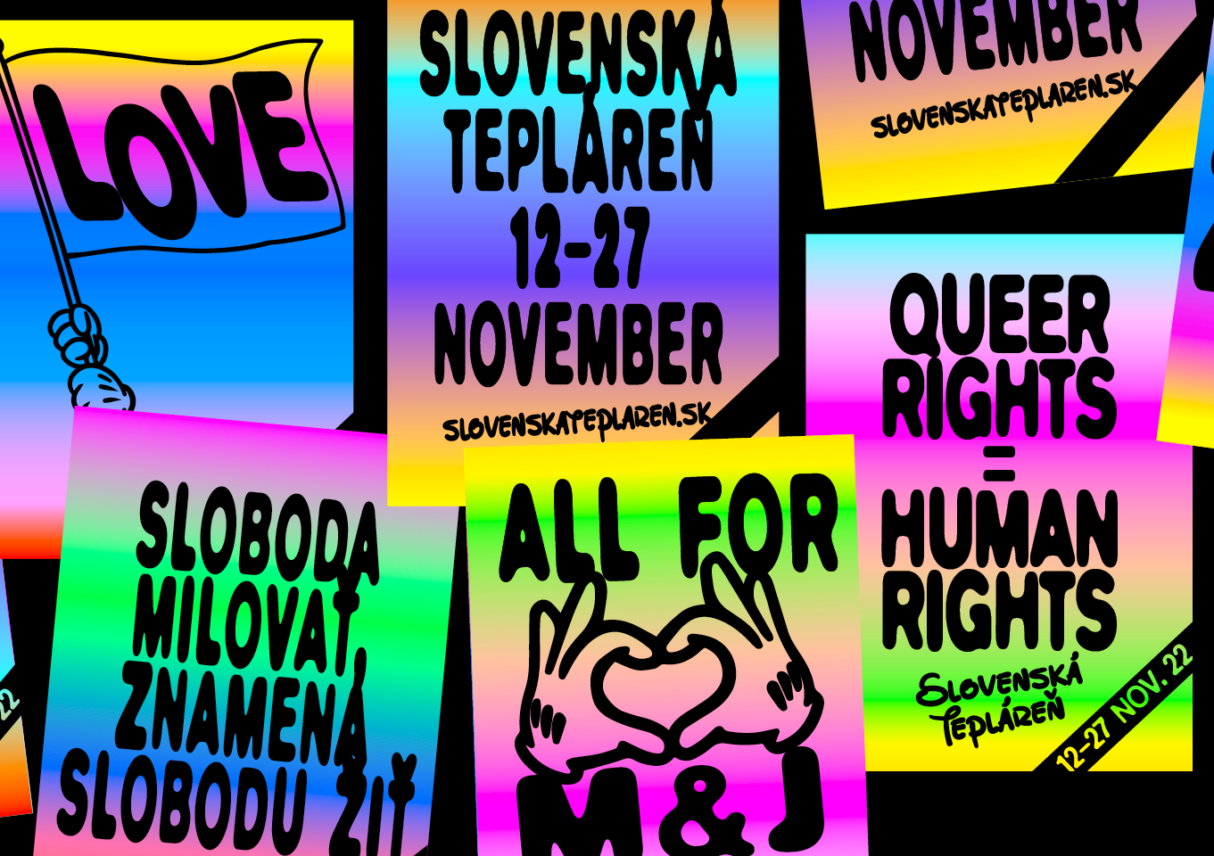 Action of Infusing Colour 
As a public institution, we recognize our duty to continuously provide a voice for the queer community. In the hopes of offering a safe space for shared narratives and coping strategies, we want to open the physical space of our current exhibition and transform it together. The shooting at Tepláreň, in which we lost two members of the LGBTQIA+ community, Matúš and Juraj, has left us all in pain. But it also brought us together.
Therefore, we invite you to take part in participatory action in which we will be writing in colour on the white walls of our current exhibition. The architectural armour of the exhibition, made up of tall white panels that allow for visions of living in safety to stand out, will become our canvases and journals. Our intervention can take any form, ranging from text to sketches, doodles and drawings. These panels will bear testimony to our feelings, fears, and hopes. Here we will be able to express our anger, sadness and vulnerability by putting our thoughts and emotions onto the panels using coloured crayons.
The exhibition SOMETHING IS BURNING, which opened on 13.09. 2022 and is on view until 20.11. 2022 deals with the topic of queerness in relation to history, time and economy. Throughout this collaborative event, we hope to foster a culture of healing and coping together within the walls of the institution. The newly created colour infused panels will be vibrant and changing in the space as visitors will be able to leave their messages until the last day of the exhibition.
Join us on Saturday, October 12, as we will join efforts to leave the first traces of colour on the white panels inside the exhibition.