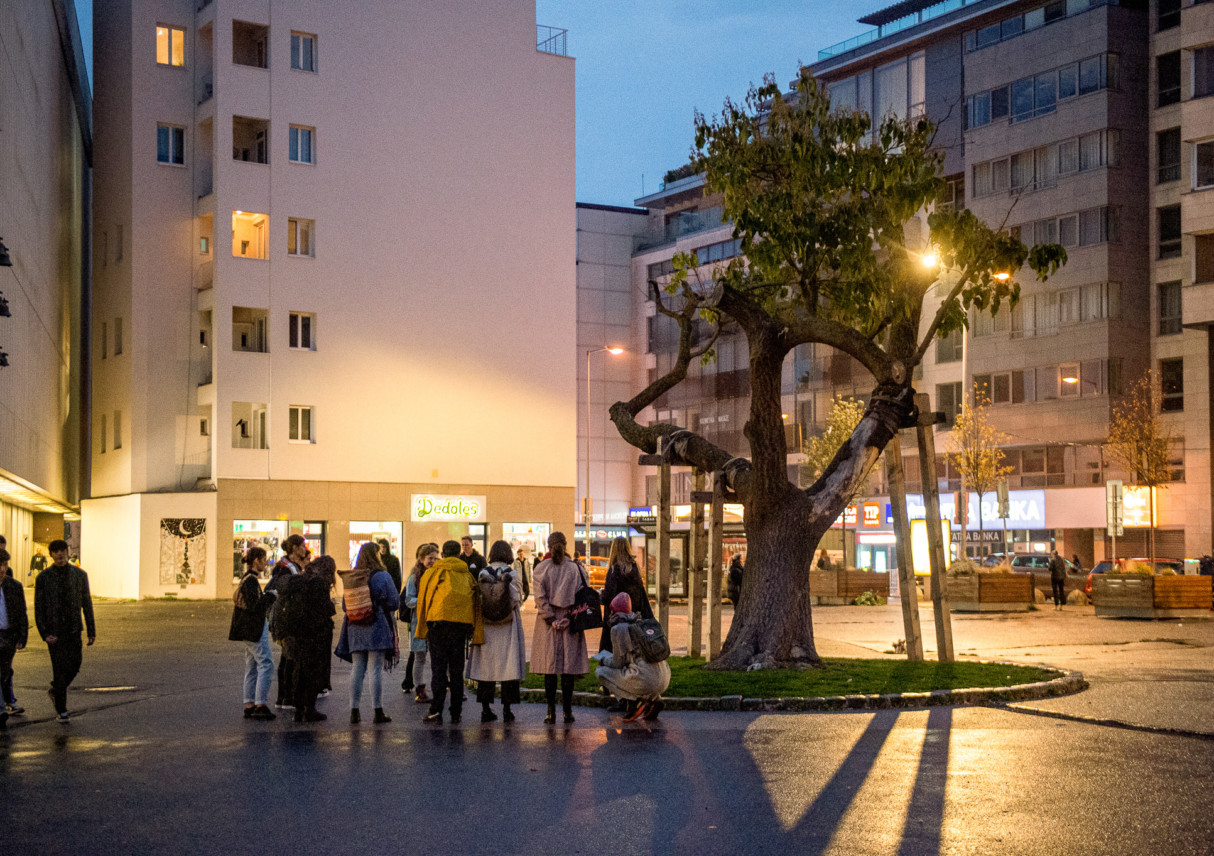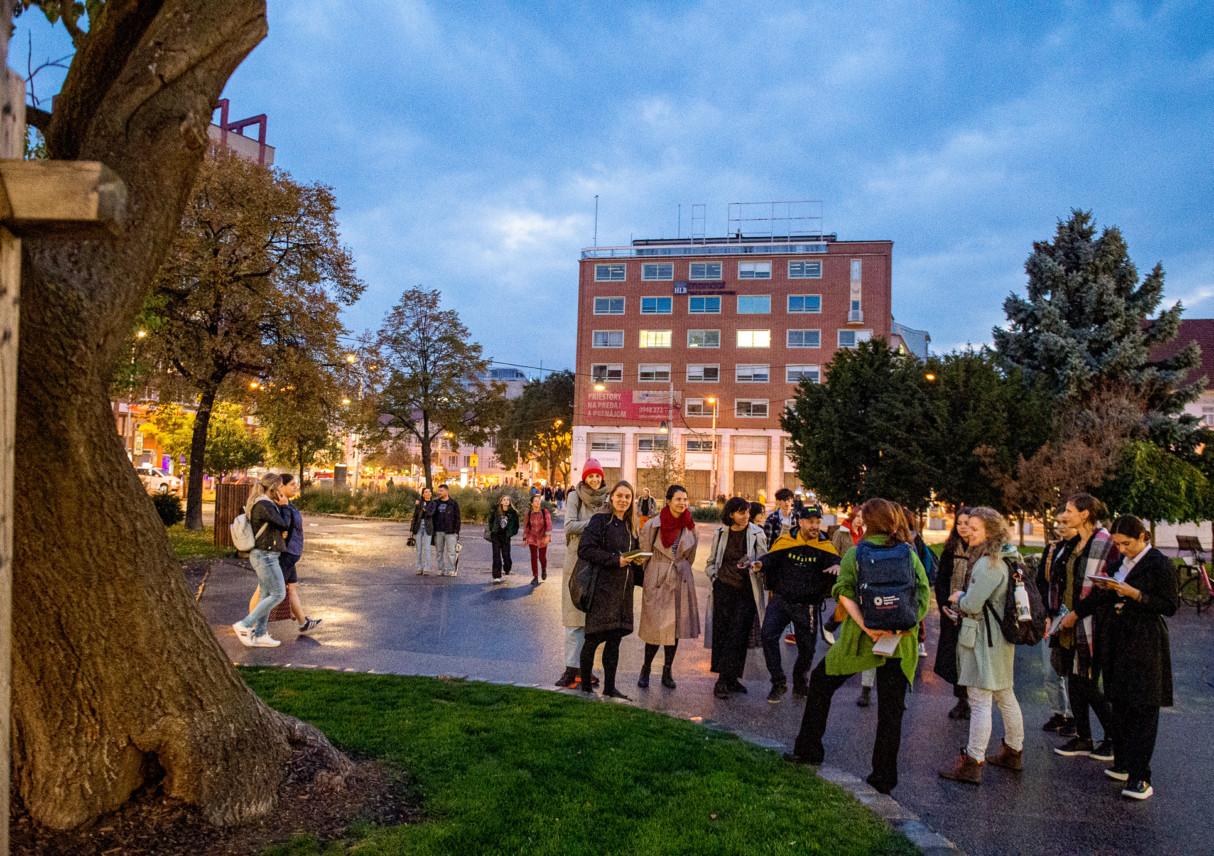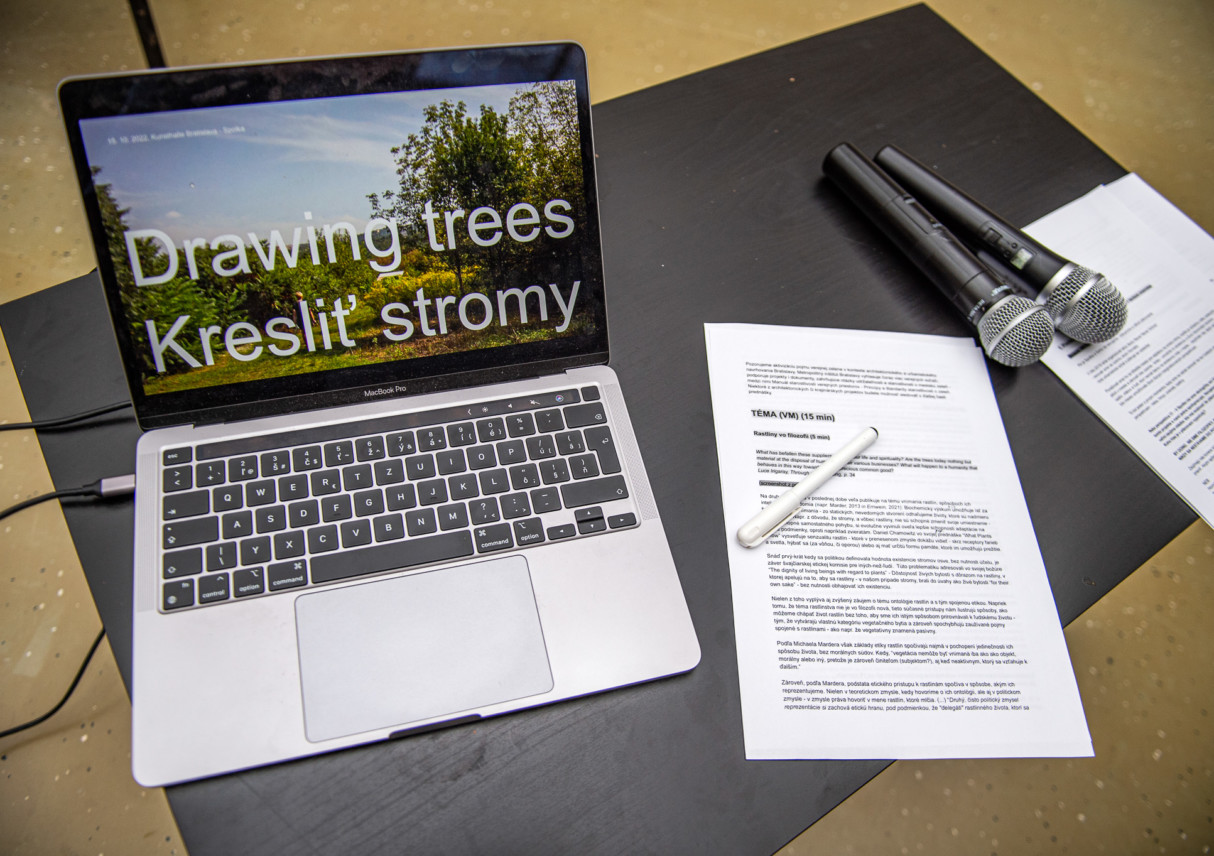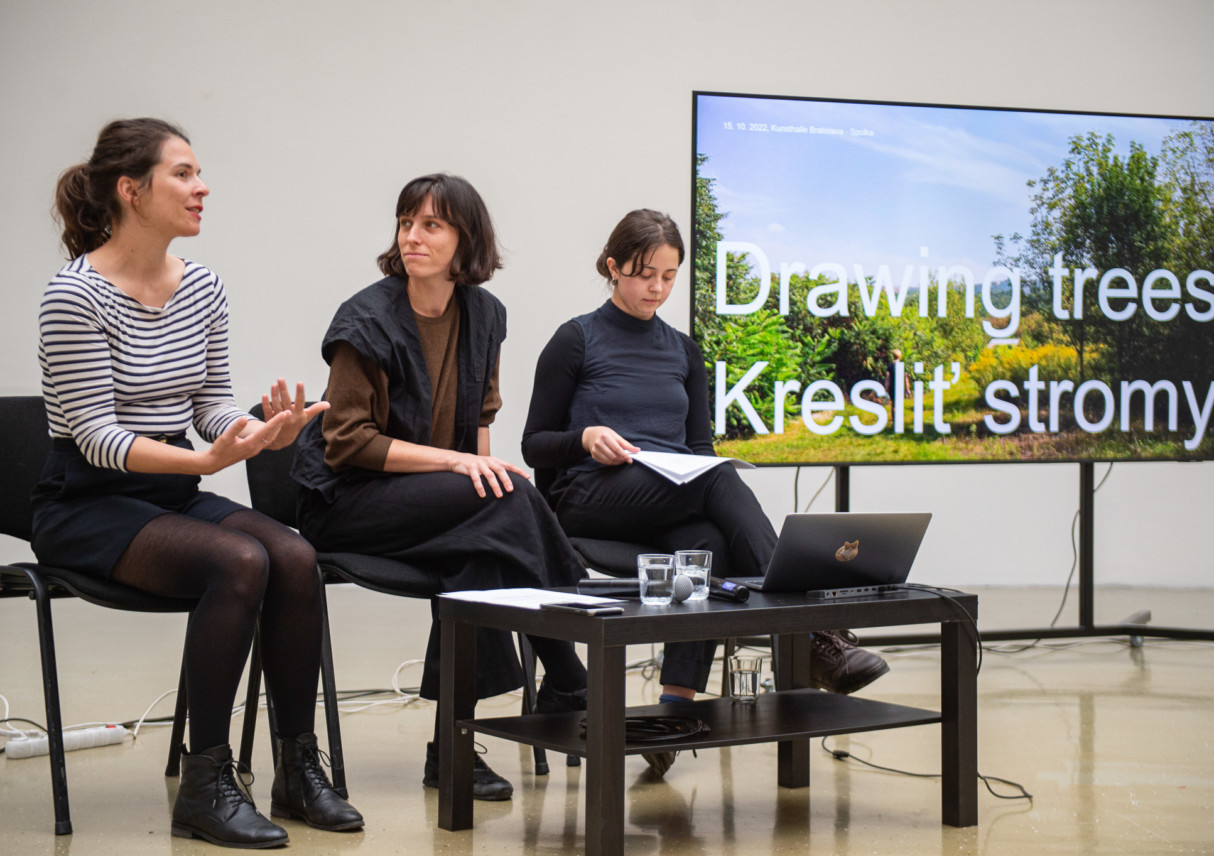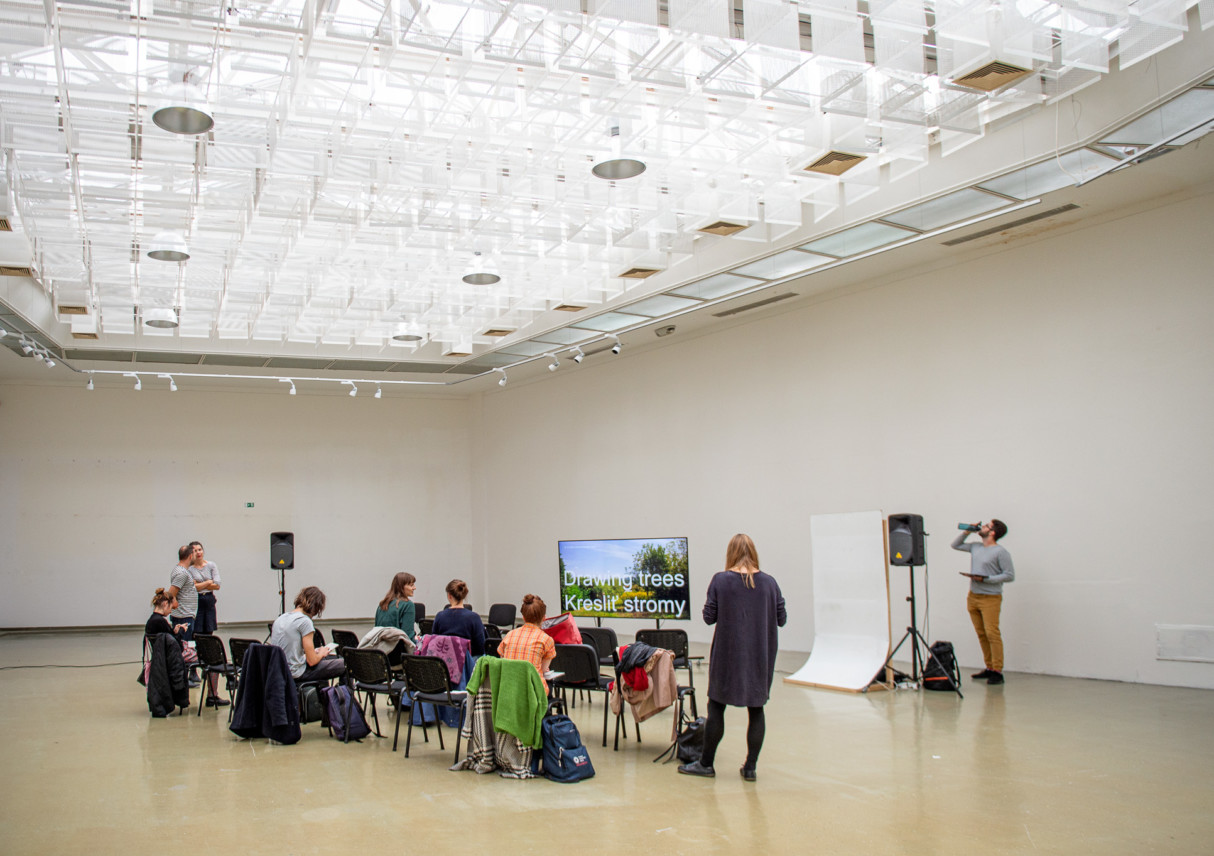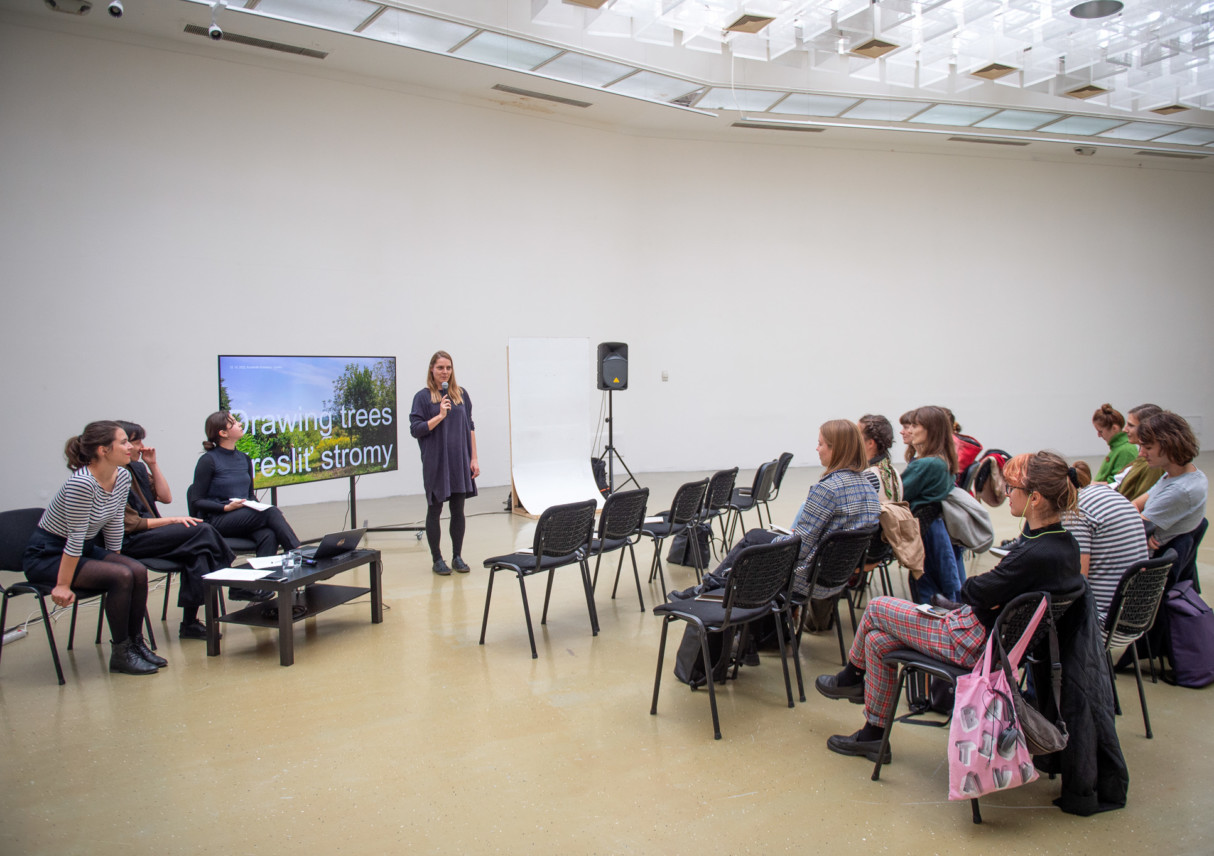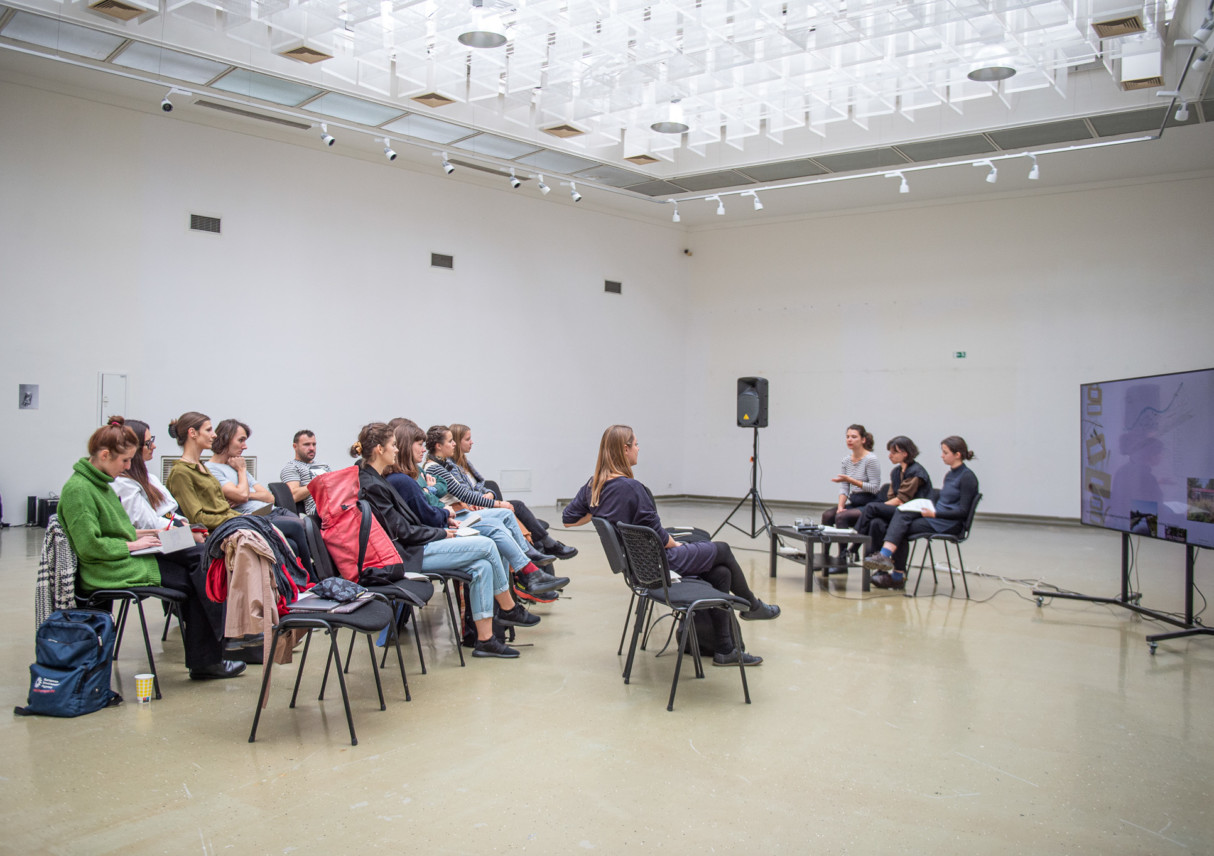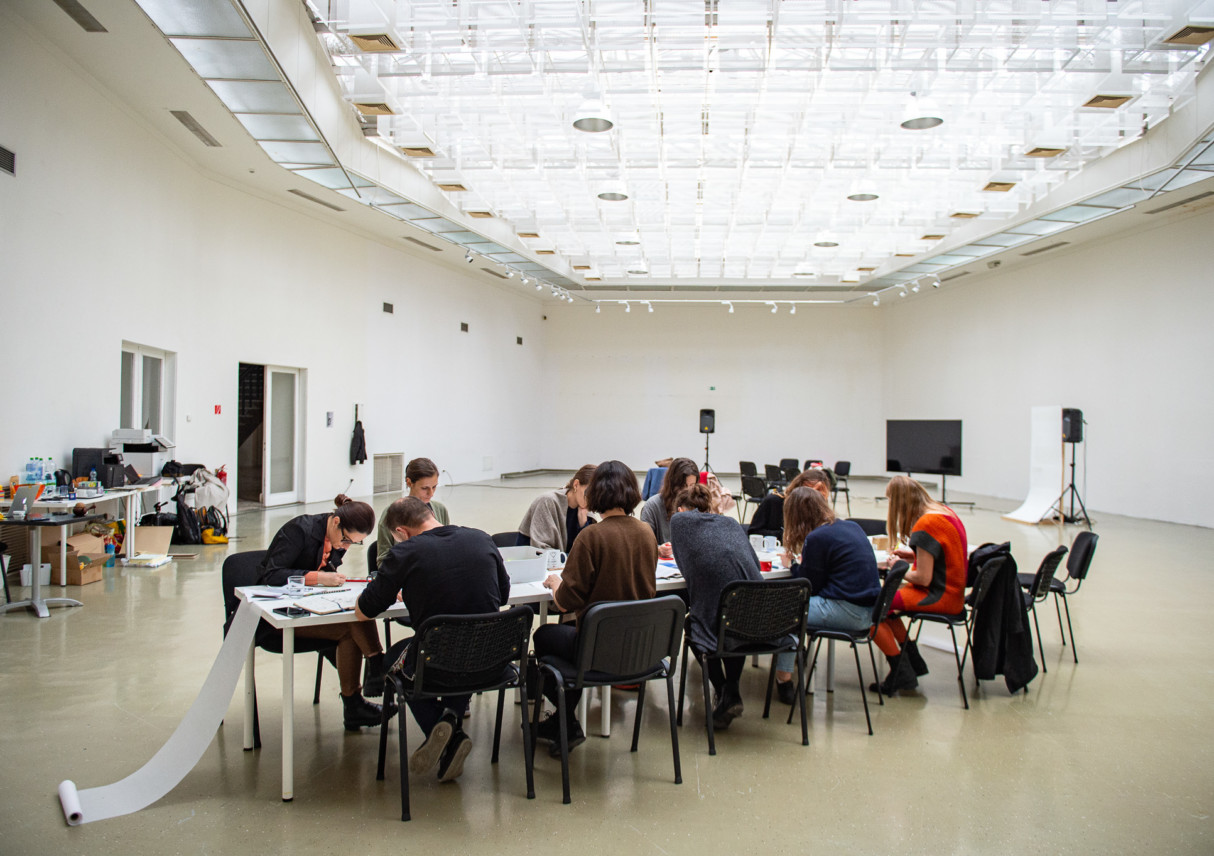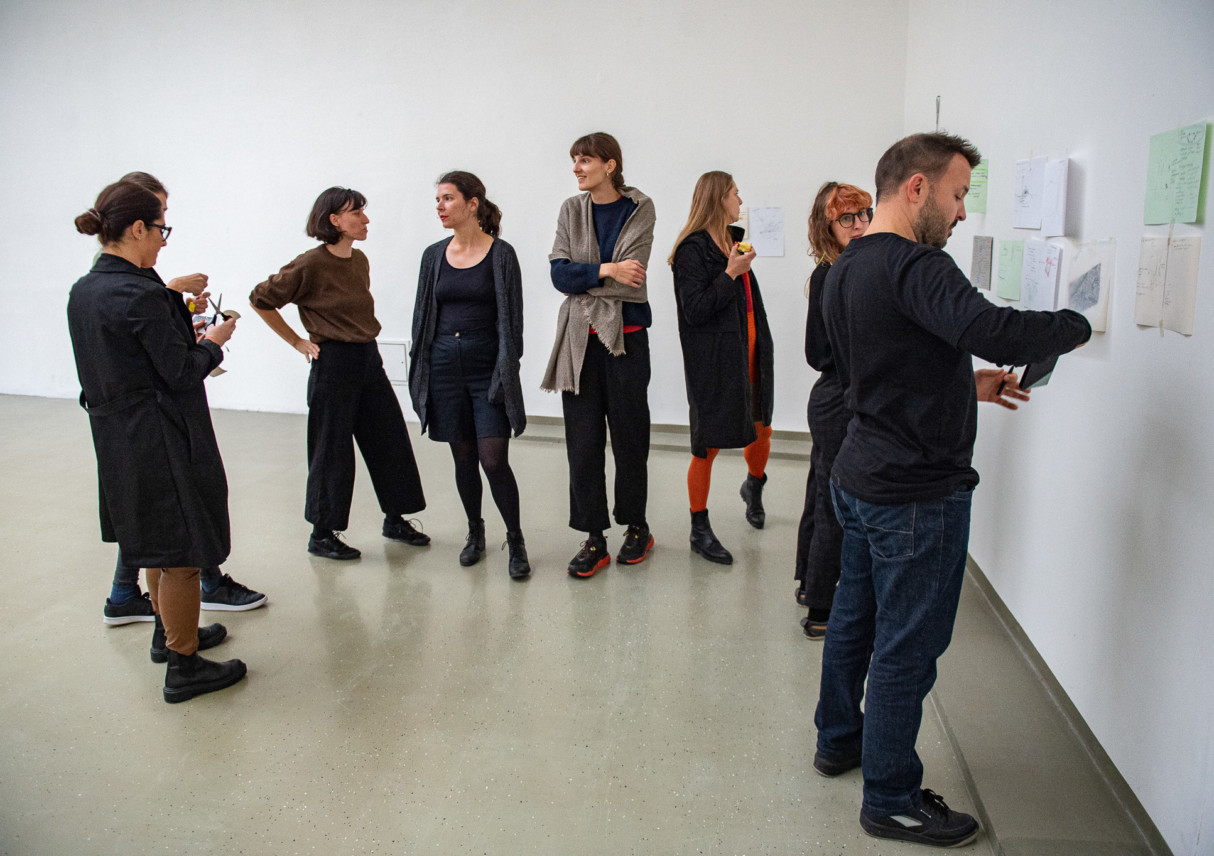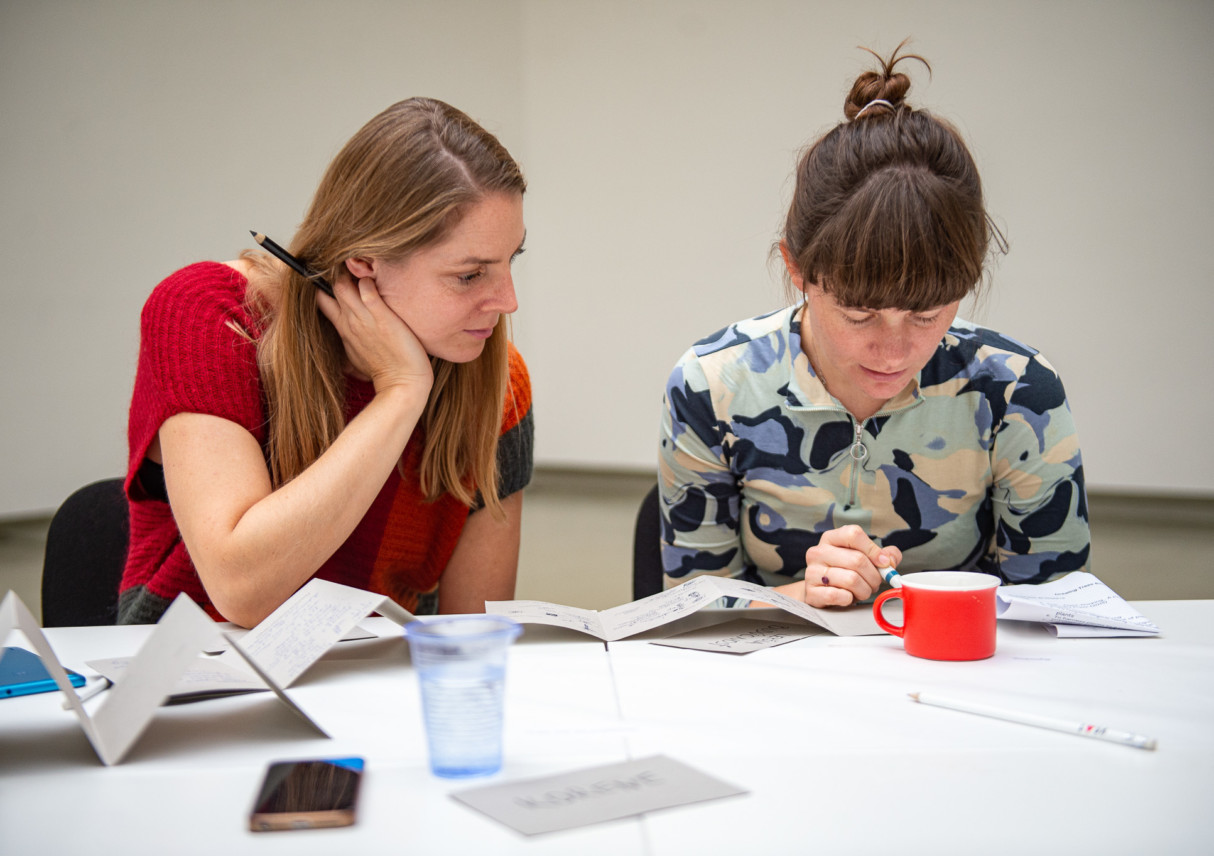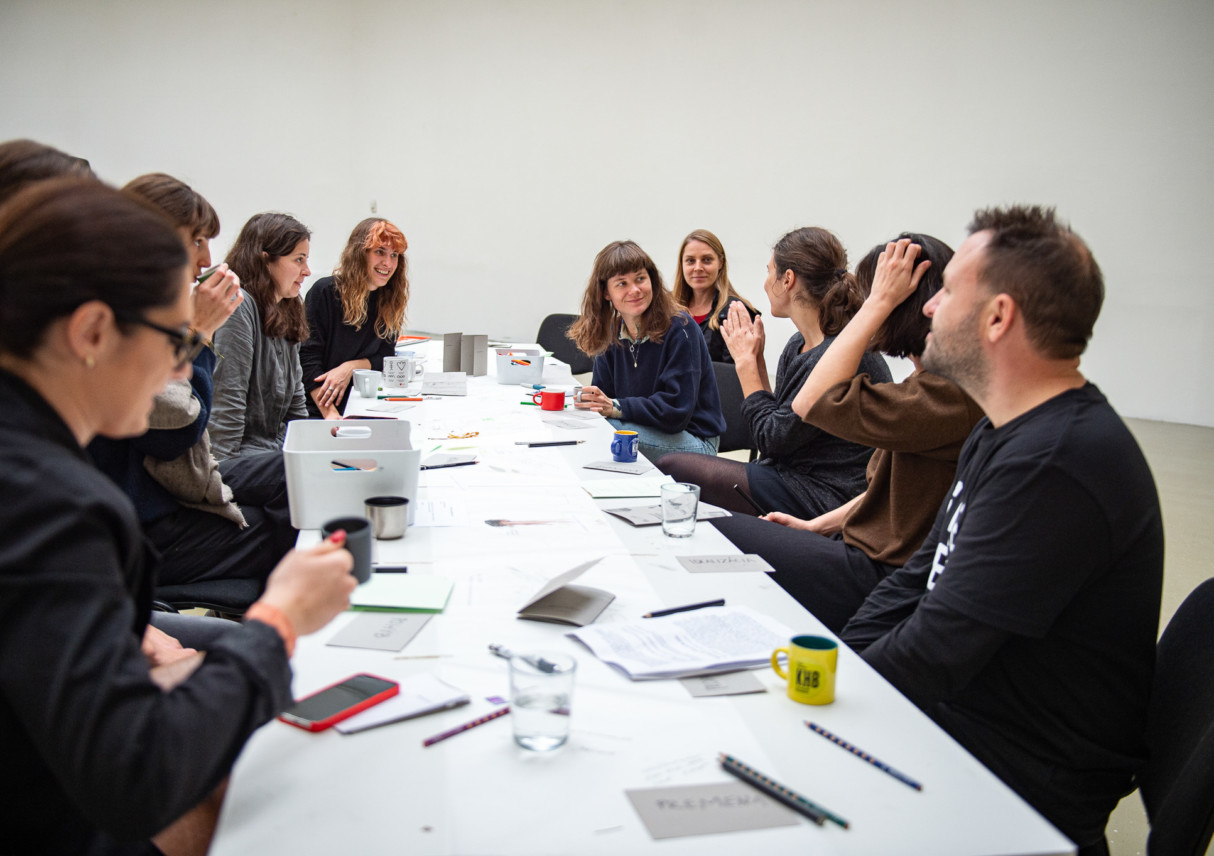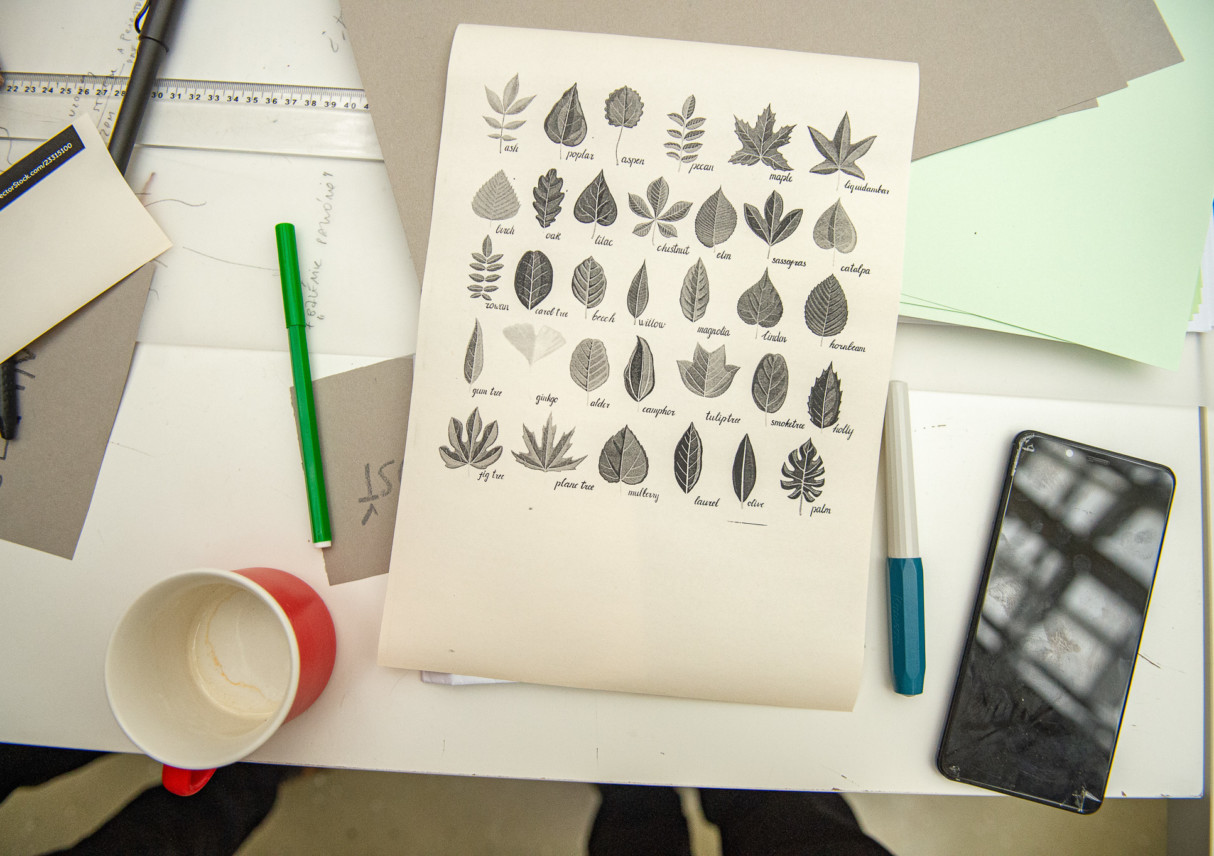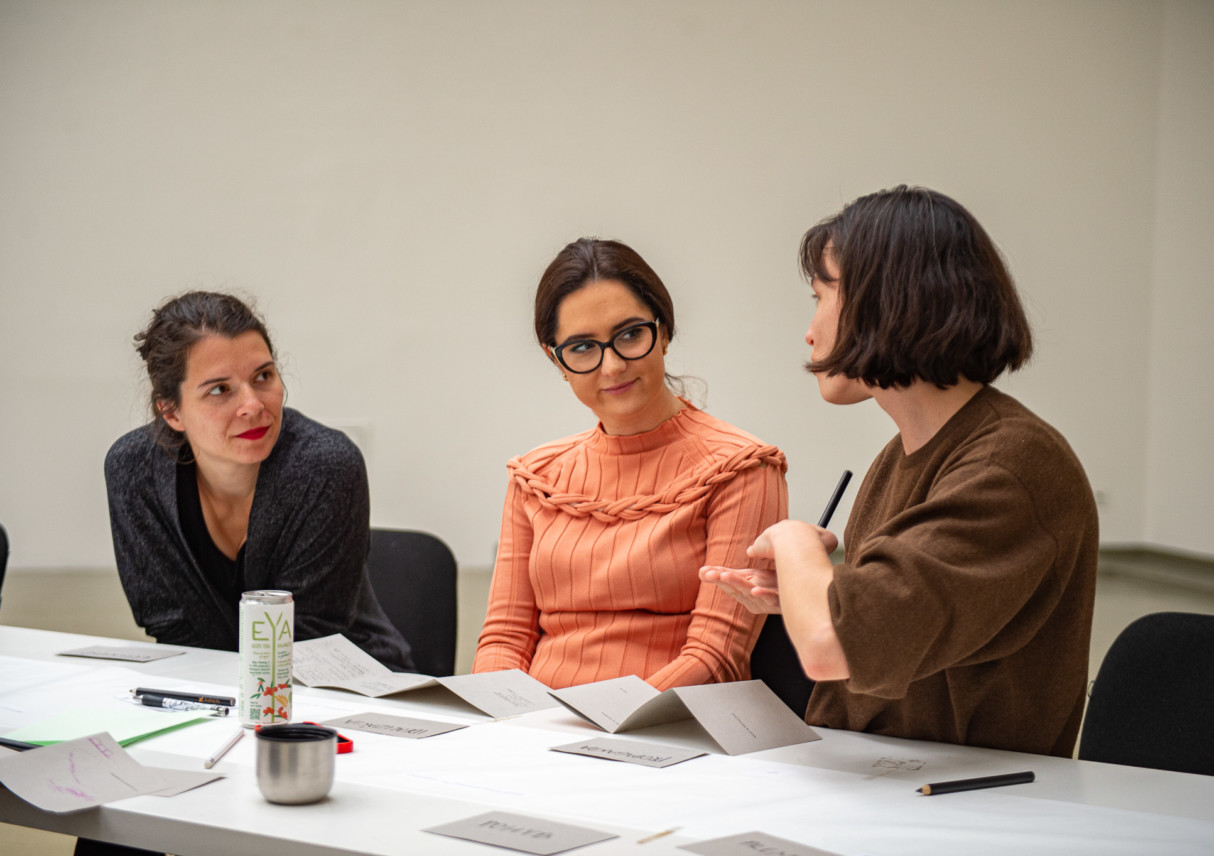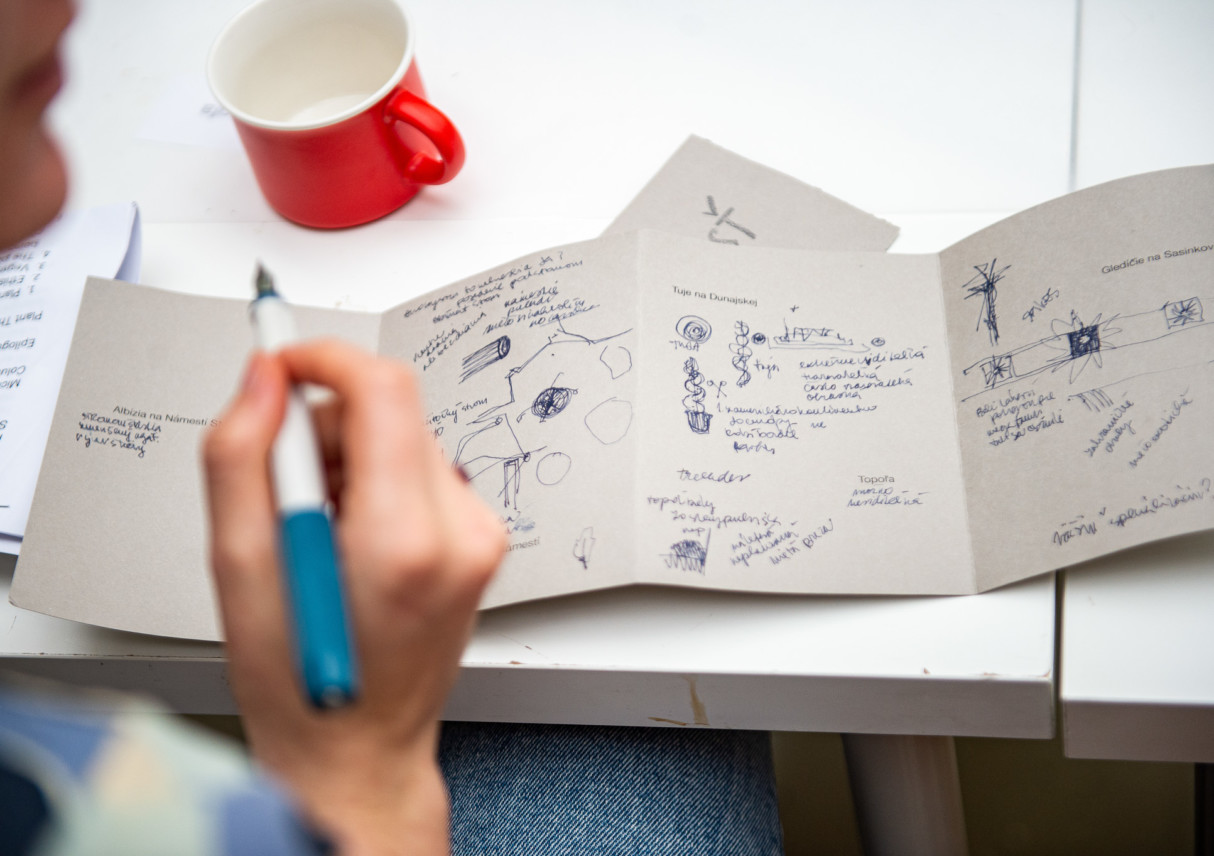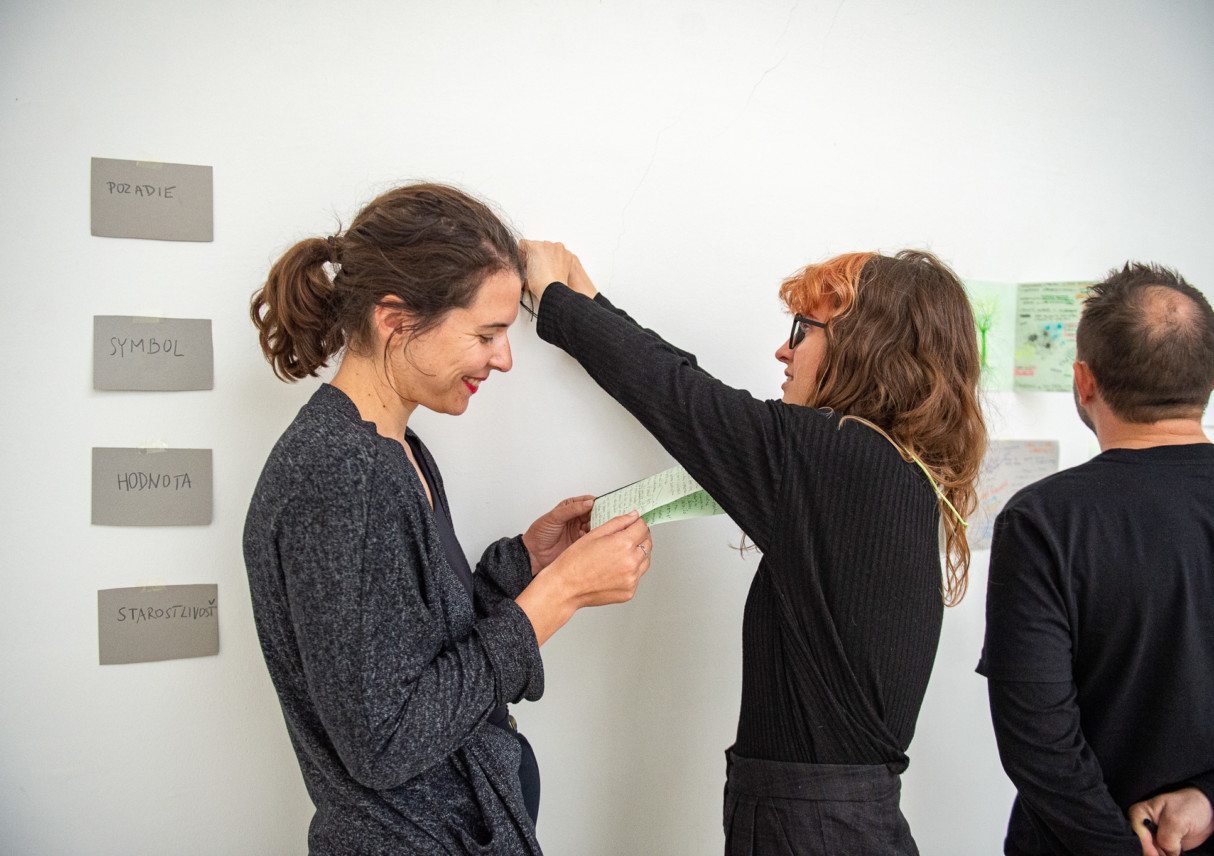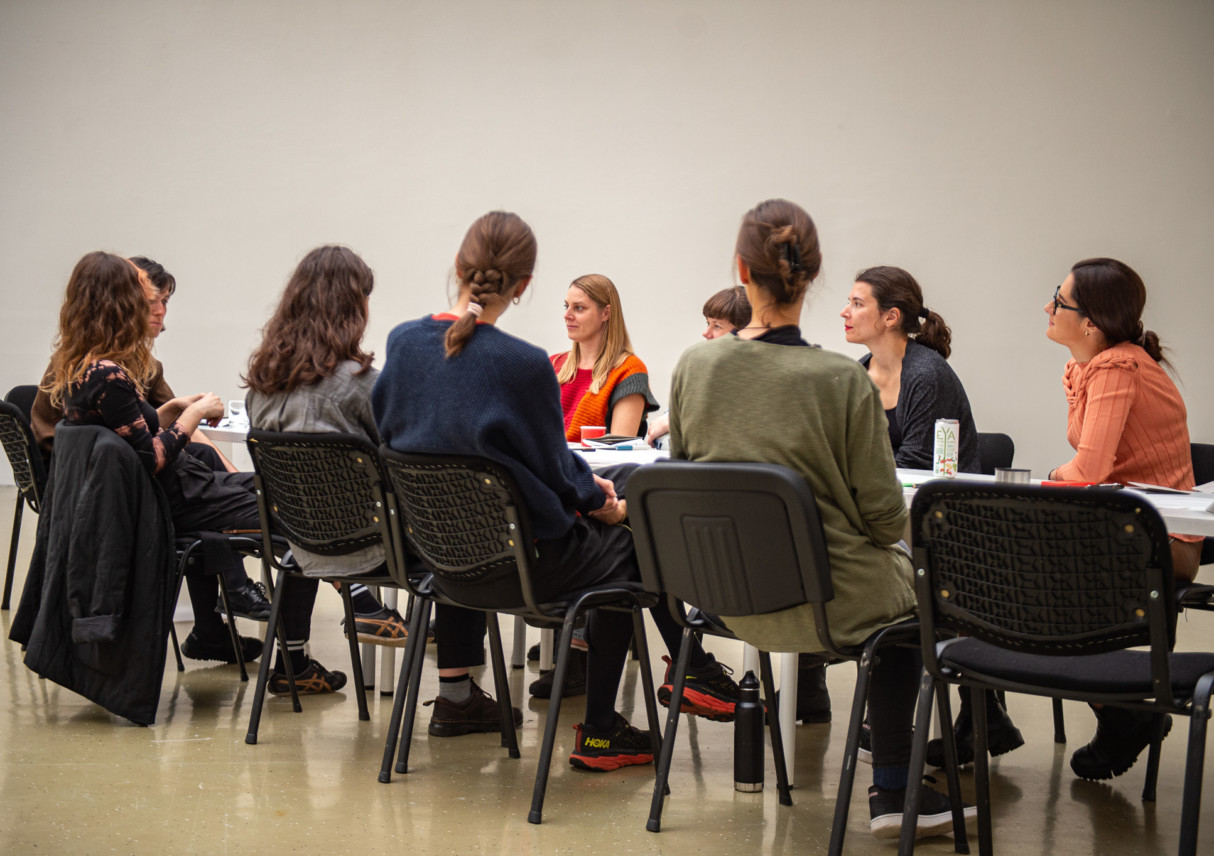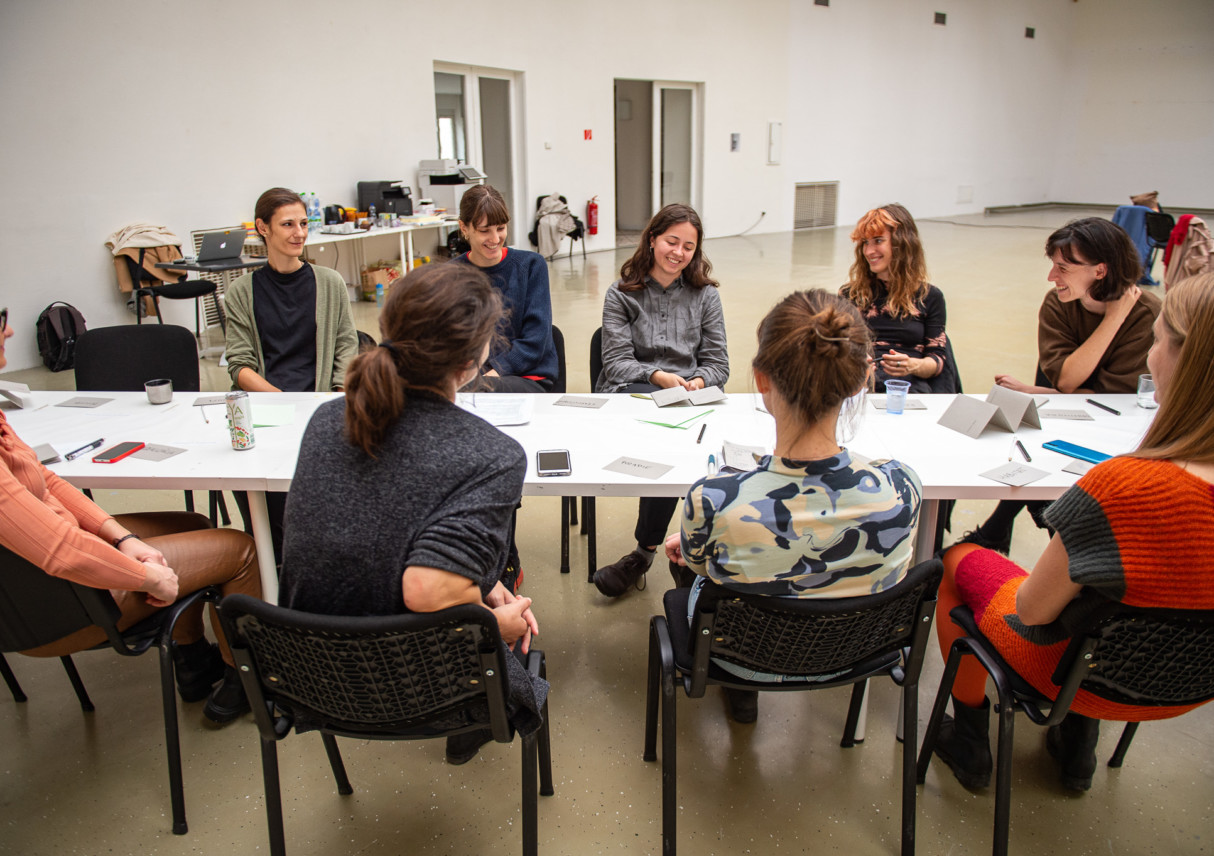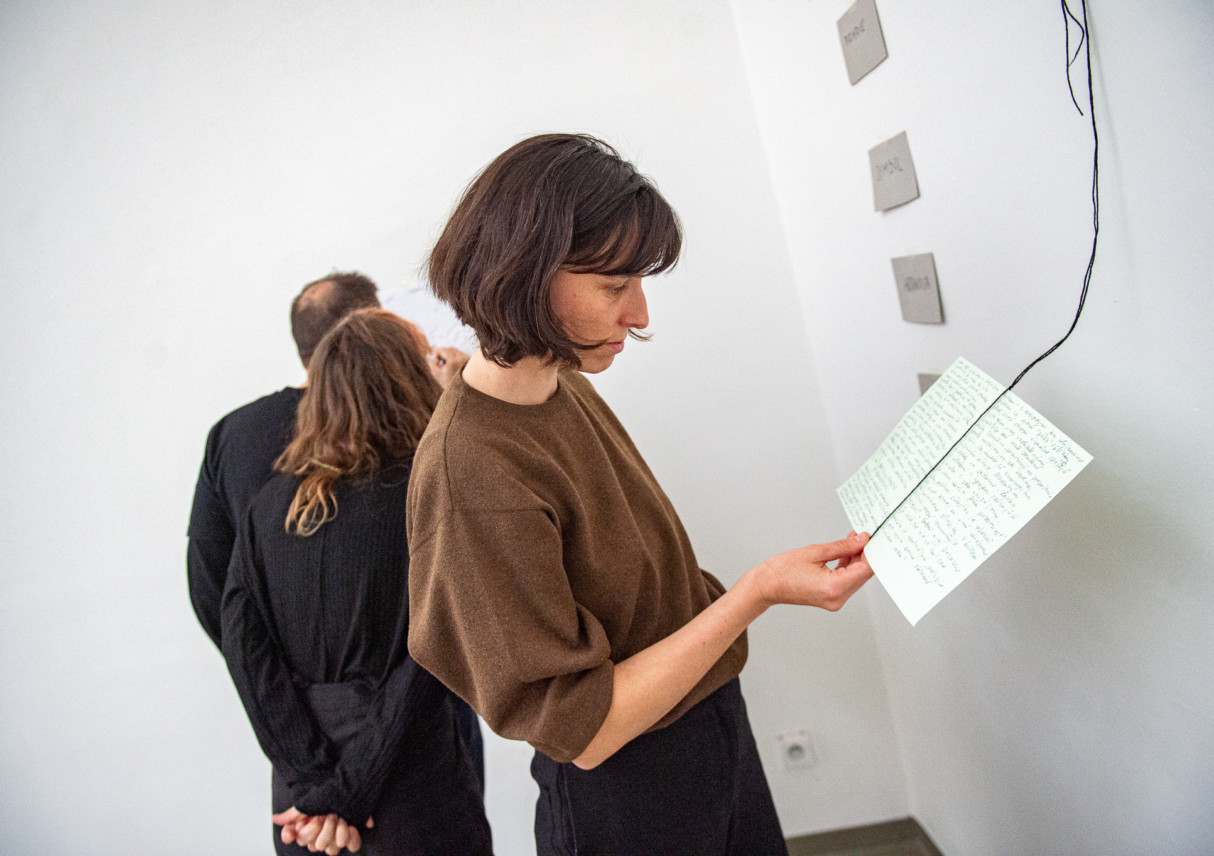 Spolka: Drawing trees  
14. 10. 2022 - 15. 10. 2022
Curated by: SPOLKA collective
Representation of trees as actors in urban planning
Two-day workshop
The workshop will take place in the exhibition space A Hall – the main hall on the first floor of Kunsthalle Bratislava.
---
Bushy, green, depicted in good weather and ideally in summer light. This is how trees in the streets look like in visualizations of architectural and urban design projects. In urban planning, trees are also often schematised, shown as one-dimensional areas. Rarely are they left with sufficient space for roots or crowns. But how should we go about planning and creating visualisations if we want to give trees an important voice in the future of our cities?
The collective Spolka's workshop builds on several months of research. In it, they examined visualizations and documentation of trees in Bratislava's urban planning projects in the present and in history. Spolka perceives trees as important actors, to which the collective acknowledge not only their being but also their claims to space. The bon mot of the research is the city's declaration that Bratislava will have 10,000 new inhabitants after planting 10,000 new trees.
Trees are not given the same level of detail and importance compared to the emphasis placed in planning documents on the static and permanent nature of buildings and technical networks. Yet visualisations and planning documents have the power to influence how we treat trees in the public space and how we take account of their needs. As Sylvia Lavin writes, since the 18th century, the way trees have been depicted (the epistemology of their representation in architecture) has predetermined their form of being, their future life and existence. Trees and other greenery in the city were placed in the position of visual attraction, solid barrier or shade. This is a common practice even today.
The aim of this workshop is to seek a common visual language for sustainable greenery planning in an interdisciplinary environment. In the introduction, research on Bratislava and its relationship to trees in visual and planning documentation will be presented in the form of a performative lecture. This will be followed by a field mapping session with Boglárka Kurka Ivanegova, and a discussion of literary sources for thinking about trees in the city. On the second day of the workshop, we will work together to explore possibilities of visual representation that would give trees a more dignified voice in urban planning. The result will be an atlas/zine that maps the proposals and compares the solutions.
Representatives from the fields of urban planning, natural and social sciences, art, architecture, and law are warmly welcomed. Come along whether you are individuals or organisations, young professionals, officials or students.
The workshop is barrier-free and will be held in Slovak, English, Hungarian or Ukrainian – as needed. The workshop is open for free upon registration (capacity 20 persons). The lecture and final presentation are open to the general public without registration. You can sign up at this link.
---
Spolka forms sustainable cities for all. Its members involve the public in innovative urban development. They work with education about the city by ways of discussion, own research, artistic and architectural interventions and by education of stakeholders, organizations, city-officials, common people or urban souls. Spolka is based in Košice, Bratislava and Berlin. 
PROGRAMME
Drawing trees  – two-day workshop with registration
14 Oct 2022
16:00 Performative lecture: Introduction to the tree representation 
Presentation of the results of the Spolka's research on the representation of trees in visual and planning documentation in the context of Bratislava
17:30 Field walk through Bratislava with Boglárka Kurka Ivanegová
Mapping in the field, material collection, perception, observation
20:00 Reading group in the Next Apache café
Selected excerpts:
Sylvia Lavin, Trees move in, Log 49, 2020. 
Sonja Dümpelmann, Seeing the Urban Forest. In: Seeing Trees, 2019.
Daniel Fernández Pascual and Alon Schwabe, The Offsetted, e-flux, 2017. 
15 Oct 2022
13:00 Cartography of the previous day's walk
Displaying what was seen by placing the collected material on a common "map"
14:00 Design sprint
Designing new ways of representing trees
16:00 Creating an atlas/zine together
19:00 Public presentation of the atlas/zine with guests