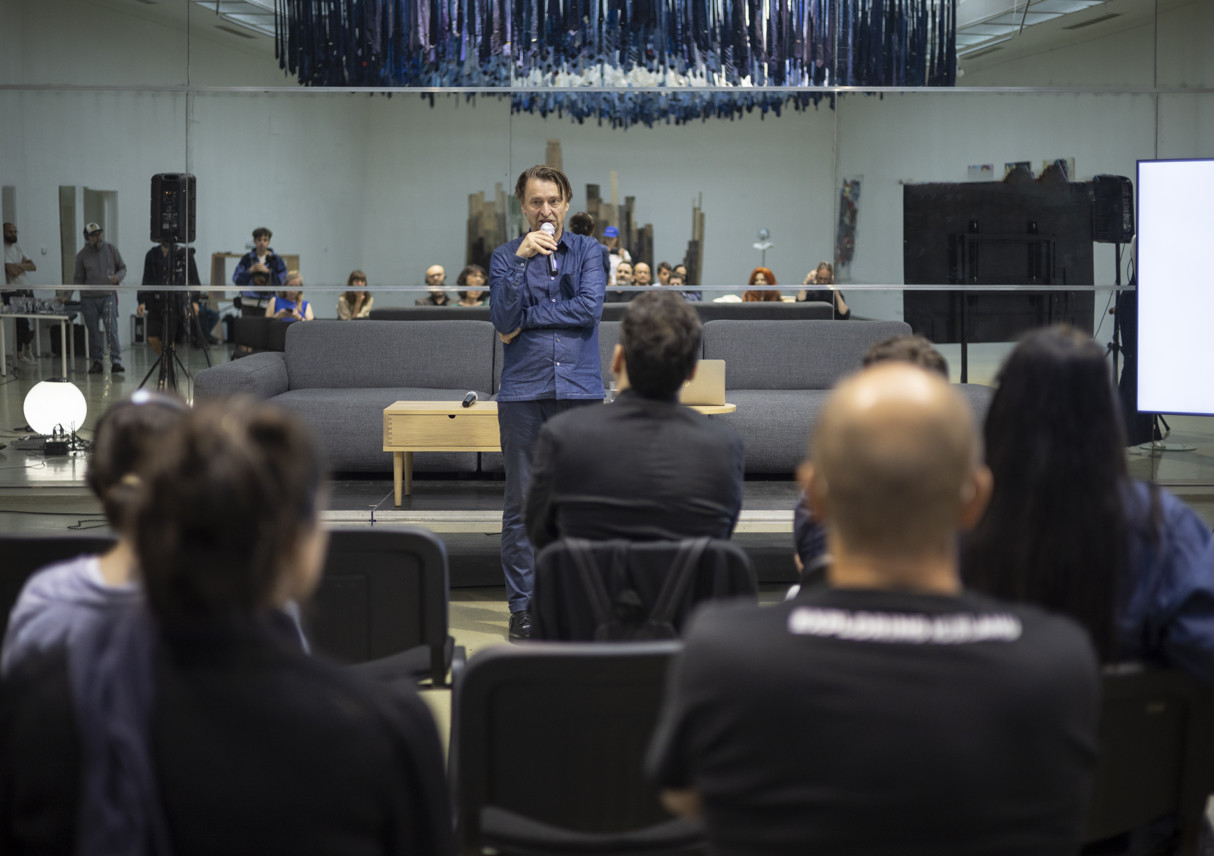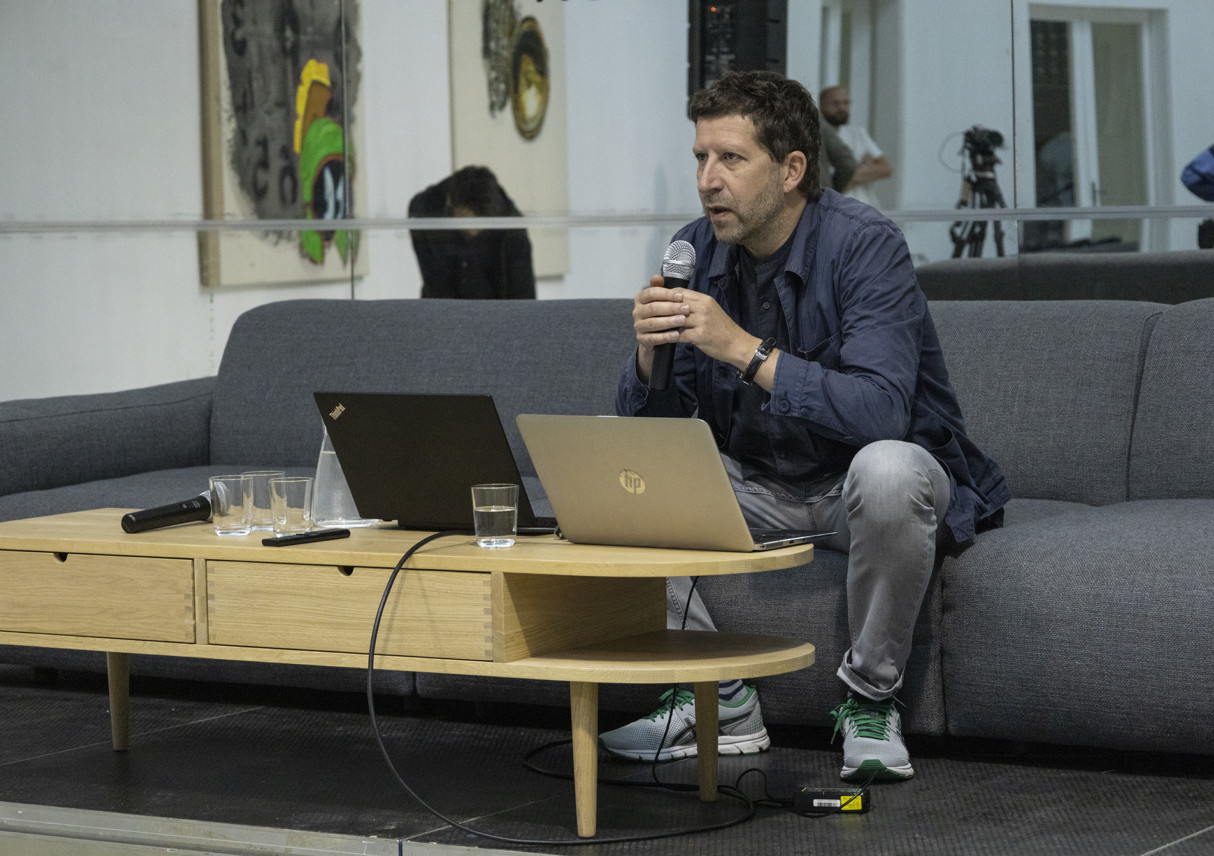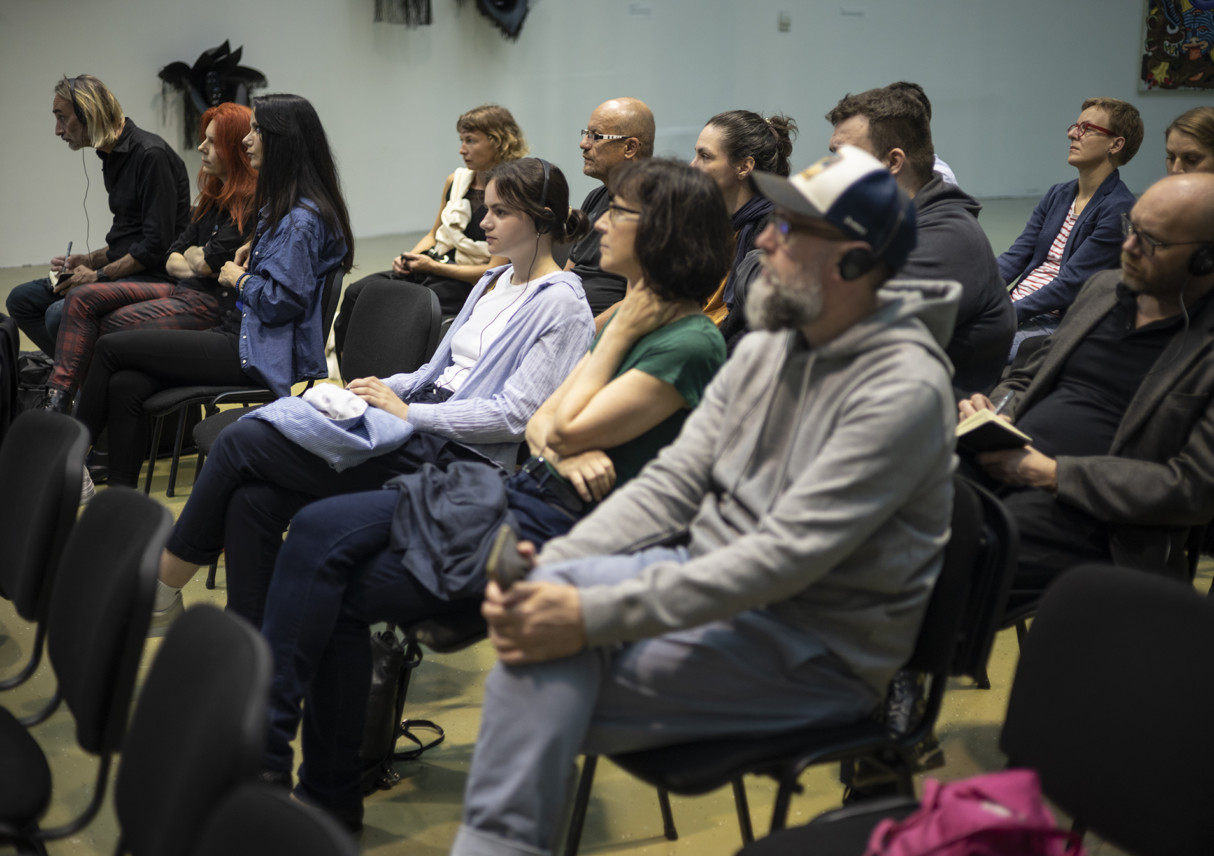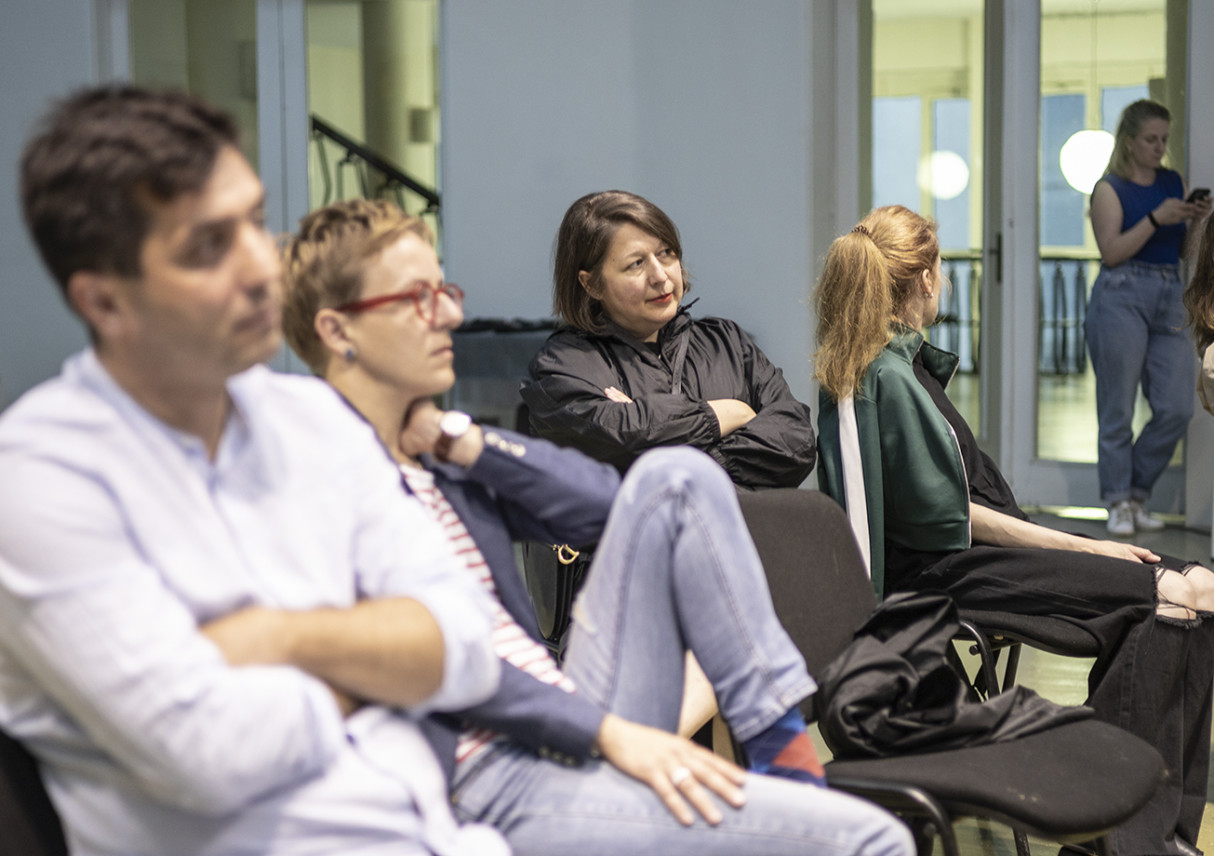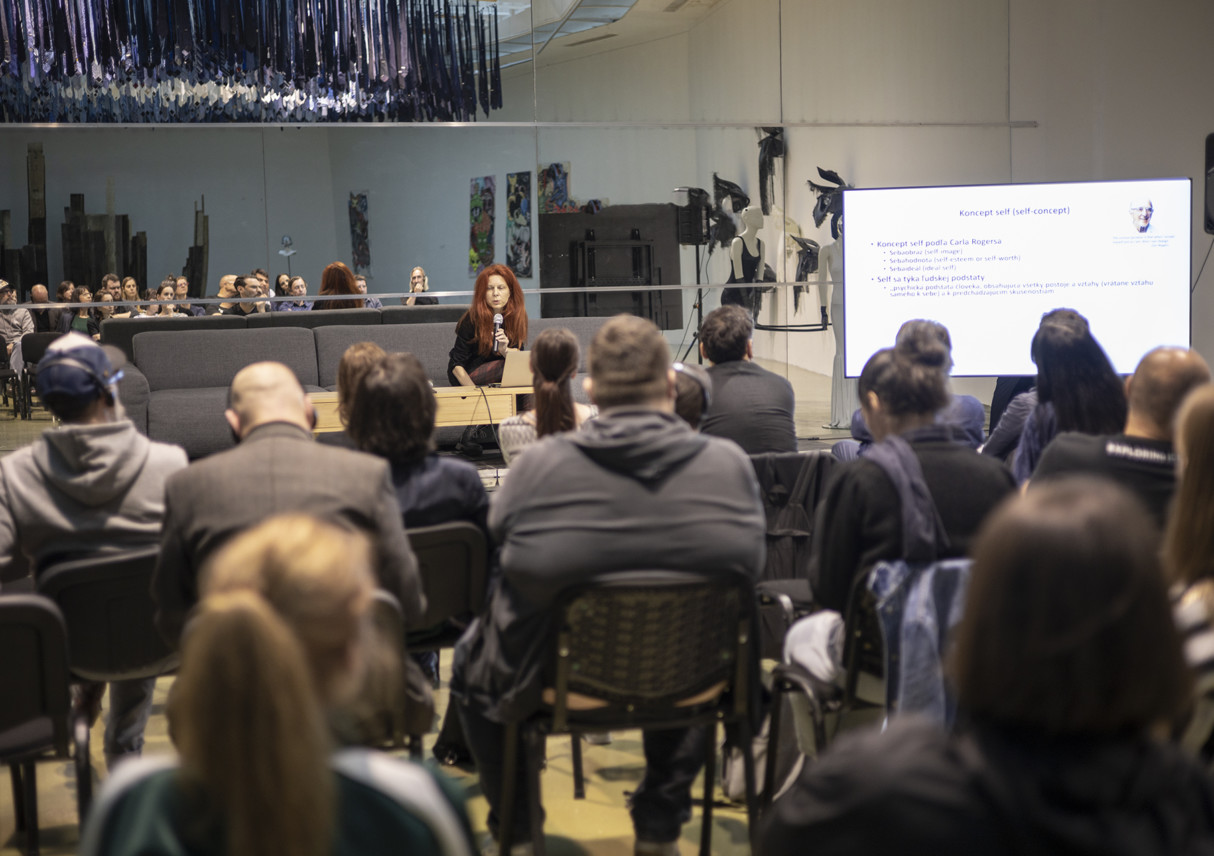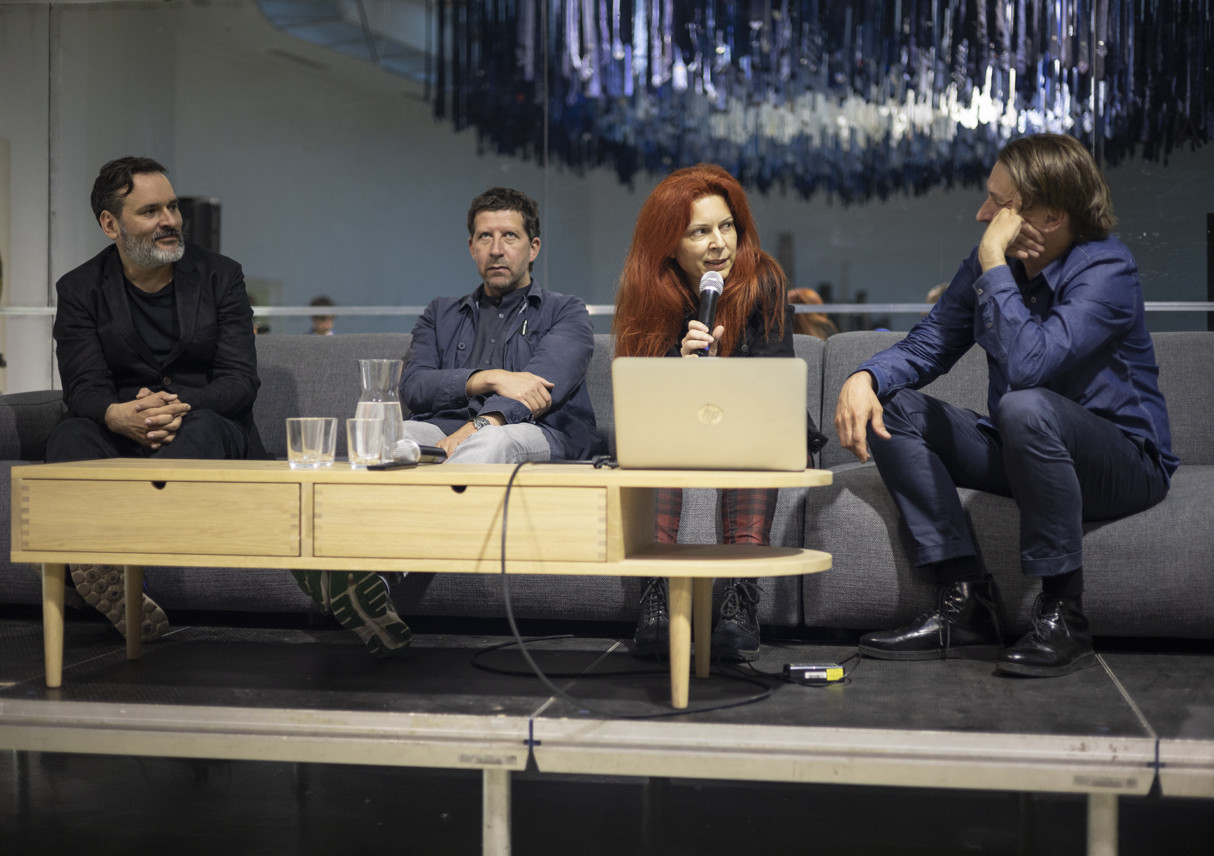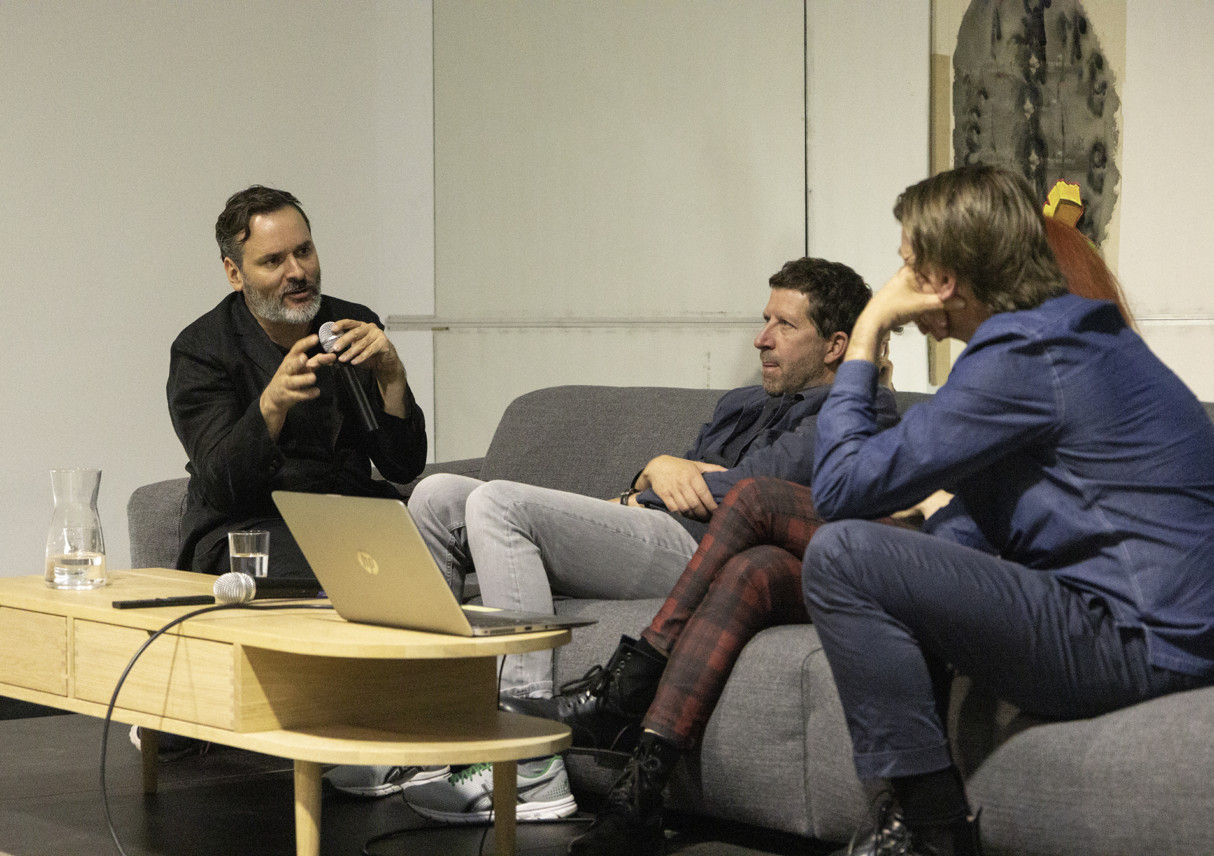 Photo: archive Kunsthalle Bratislava, ©Leontína Berkova.
S.O.S …—-… ''Self'' with Vít Havránek and Barbora Vašečková
09.06.2022 at 19h
Curated by Ján Ballx a Boris Ondreička
Contribution Voluntary Contribution
We invite you to the fourth and final event from the S.O.S. series entitled Self, with guests Vít Havránek and Barbora Vašečková, hosted and curated by Ján Ballx and Boris Ondreička. The lecture will take place at Kunsthalle Bratislava, in the exhibition space A HALL on 09.06.2022 at 19h. The event will be simultaneously translated to Slovak and English.
S.O.S. is a series of panels on aspects of "mental health" at Kunsthalle Bratislava and organised in collaboration with the Goethe Institut. S.O.S. is curated by psychiatrist and artist Ján Ballx and curator and artist Boris Ondreička, following their continuous dialogue on the relationship between art, philosophy, ethics/politics and psychiatry, which they explore at various public-related events. S.O.S. emerges from an atmosphere of global urgency accelerated by the causes of pandemic isolation and finds itself surrounded by the horrors of war. In its programme, S.O.S. invites experts from different disciplines to discuss these aspects together.
For more general information about S.O.S, the curatorial text and other biographies visit the link: https://kunsthallebratislava.sk/program/sos/
In his reflection "Ghosts, Monsters, Armour and Veils", curator, art historian and educator Vít Havránek deals with the identity politics as a construction of a safe space. He maps it in the field of art, which itself abounds in the questioning of the "I" or artistic academies.
The era of formal trends in art schools seems to belong to the last decade. Today, emerging artists define their starting points very subjectively, appropriating different aesthetic languages with a great deal of freedom, without caring too much about the extent to which they meet the demands of current aesthetics. What comes to the fore is the process of creating a safe space in which issues related to so-called identity politics could be discussed on a very personal basis. In my paper, I draw on recent observations of the final defenses at four art academies in Prague, Vienna and Zurich. Many of the artworks deal unconsciously and consciously with the materialization of protective ramparts, the creation of armour and the lowering of veils. The defenses and interviews have often been bypassed by monsters and ghosts. These are not political ideologies, but rather very personal experiences named in the mode of trauma. The paintings and quotes present us with examples of how contemporary art perceives the conditions, limits and possibilities of sharing the truth.
Transgenderism and other forms of gender non-conformity hold up a mirror to the understanding, maturity and culture of a society. Psychiatrist Barbora Vašečková will also talk about this in her presentation.
Gender identity, a strong and subjective sense of belonging and self-experience within a certain gender or sex, is an important part of the "Self" concept with an overlap into the public space. Discussions about gender and sex take place in the spectrum from biological-genetic determinism to social construct and are often diverted more ideologically than scientifically or humanistically. The concept of masculinity or femininity, stereotypes or behavioural norms vary in different communities. Transgender or other forms of gender non-conformity mirror the understanding, maturity and culture of a society.
Vít Havránek is an art historian and curator who is interested in the history of post-war art and its contemporary forms, as well as the history of international cultural exchanges. He is the Vice-Rector of the Academy of Fine Arts in Prague. Between 2002 and 2019, he was the director of tranzit.cz, a network of organizations operating in five countries of Central and Eastern Europe. He has curated and co-curated exhibitions of various scales on different continents, including Biennale Matter of Art (Prague), U3 Triennial (Ljubljana), Jakarta Biennial 2017, Manifesta 8, etc. He has lectured at universities in the Czech Republic and as a guest lecturer at universities in the United States and Europe. His articles have been published in books and catalogues of Centre Pompidou, MoMA, MIT Press and Sternberg Press, etc.
Barbora Vašečková is a psychiatrist. She works in Bratislava, is engaged in clinical practice and undergraduate and postgraduate education in psychiatry and sexology.