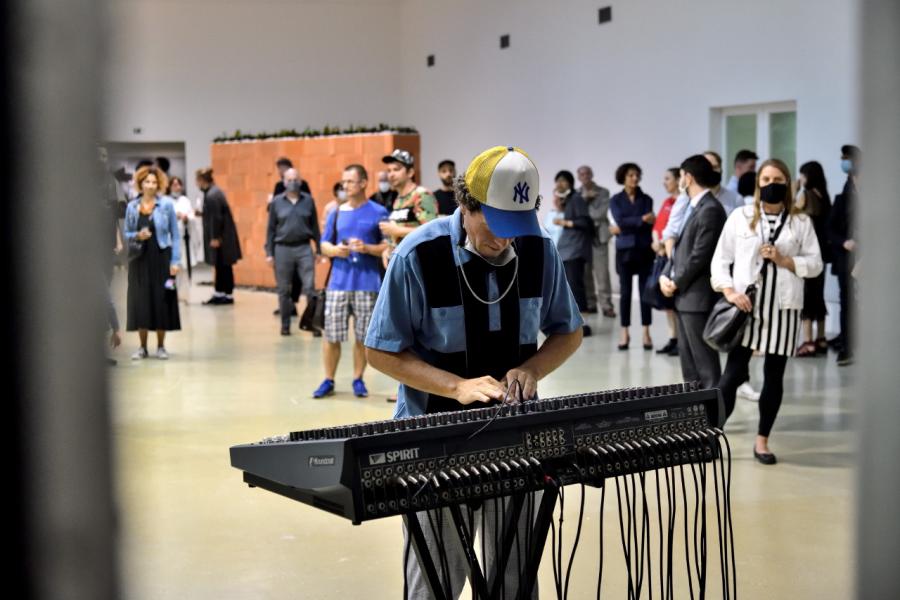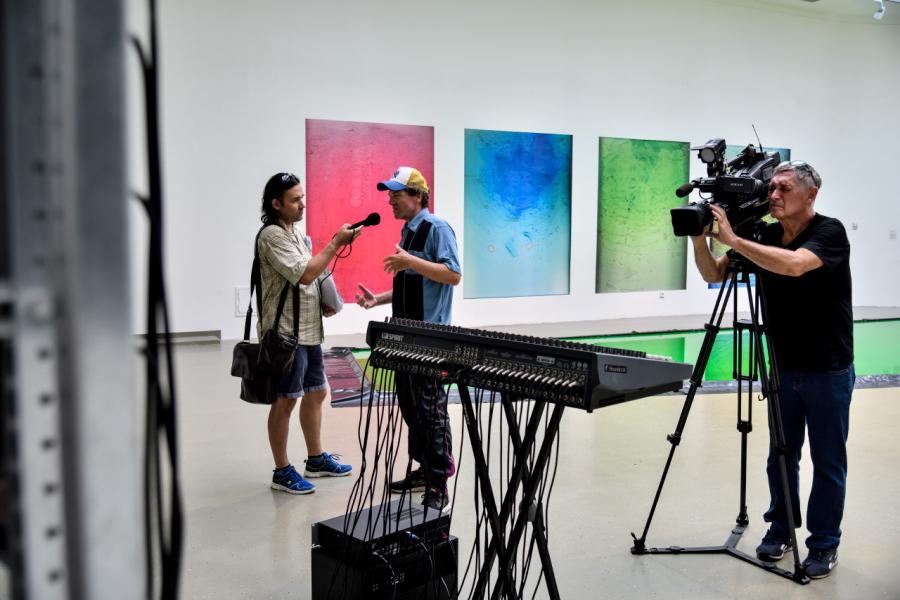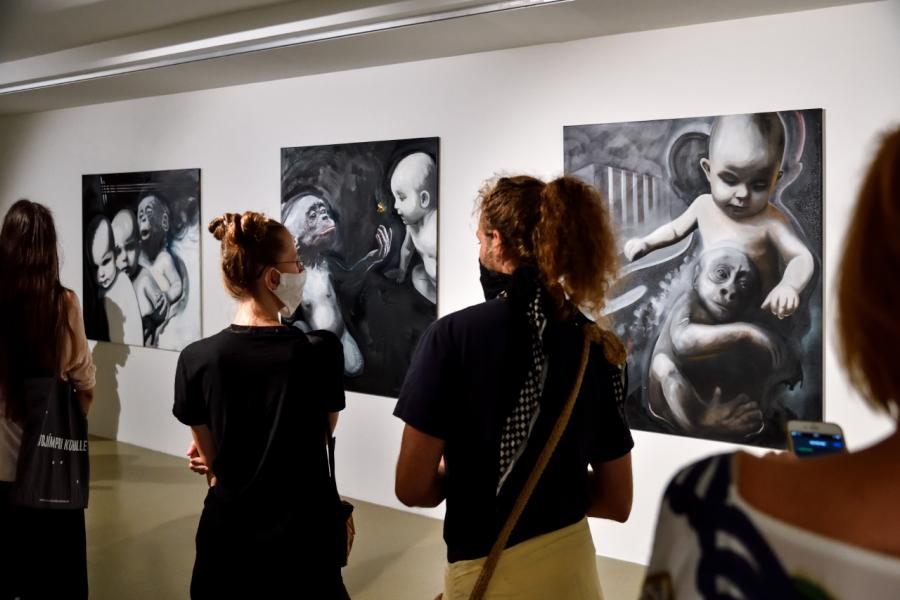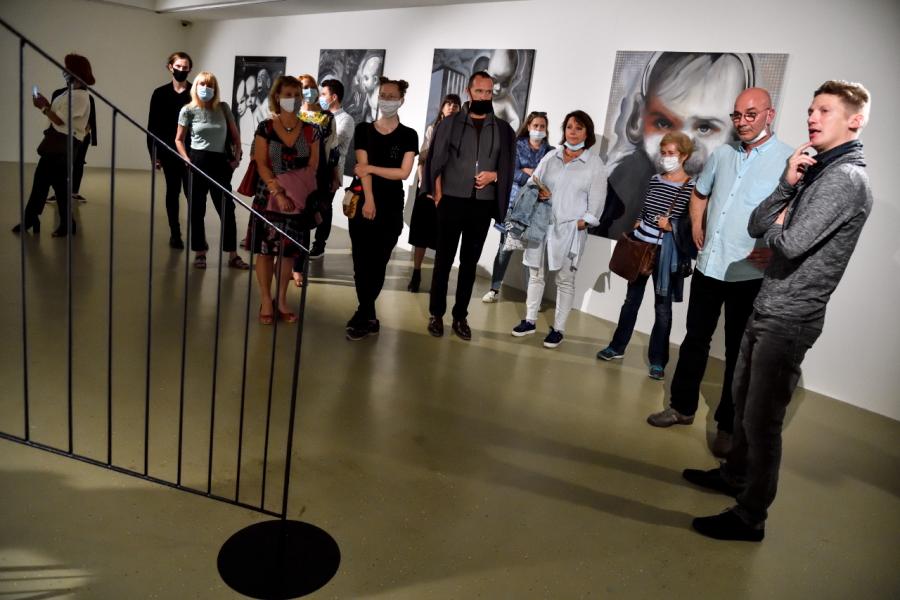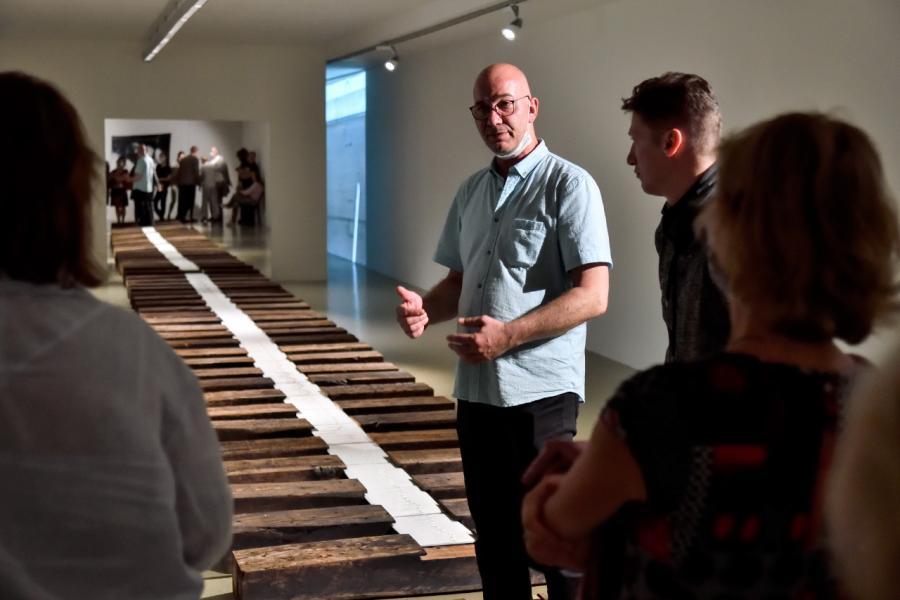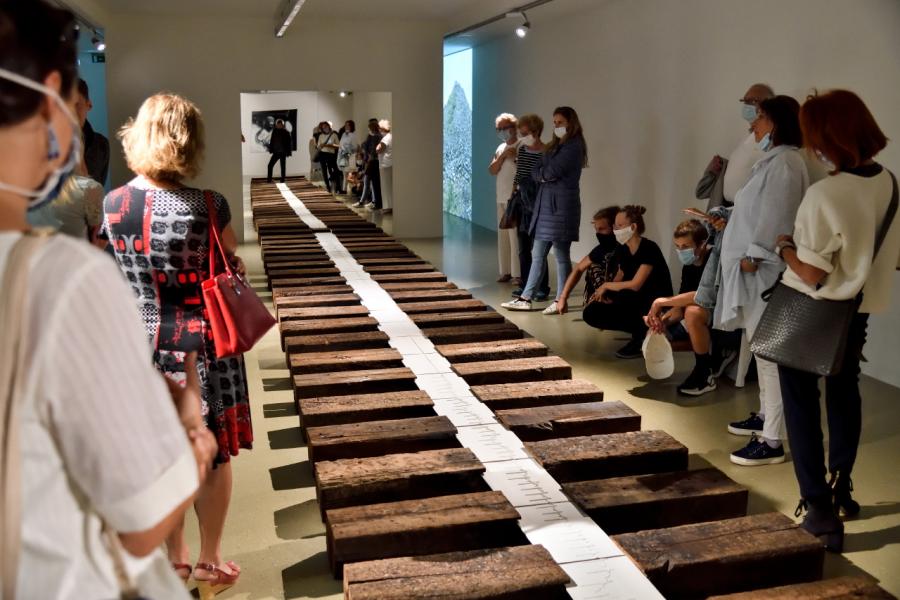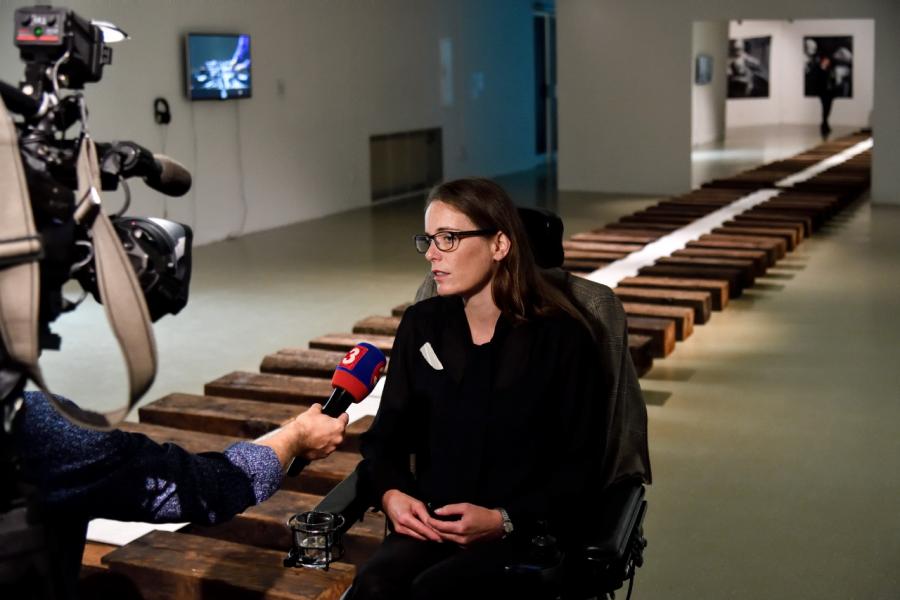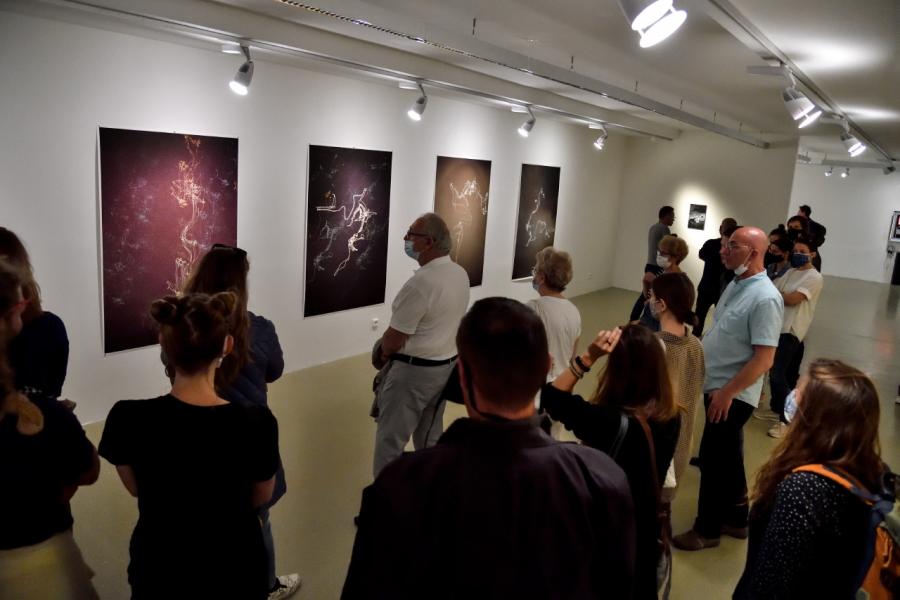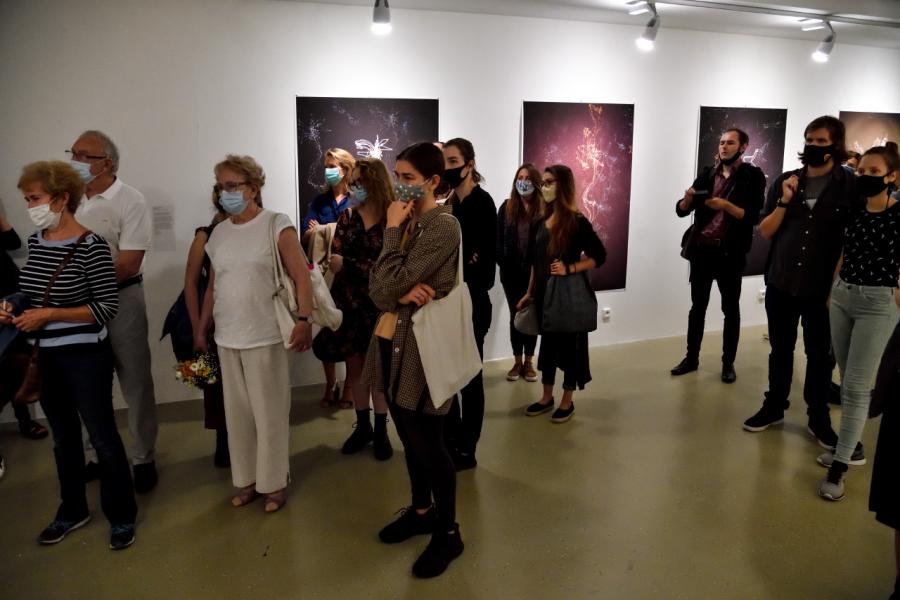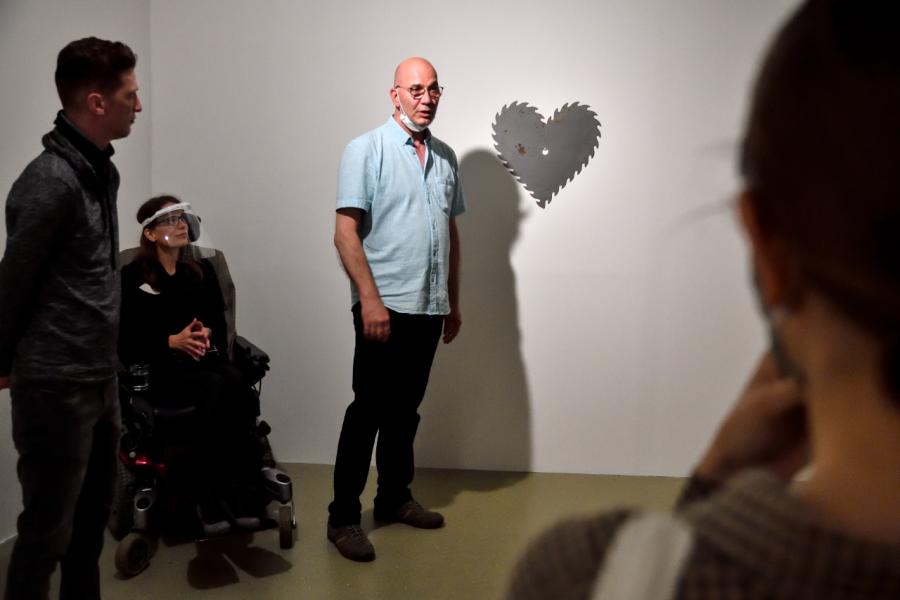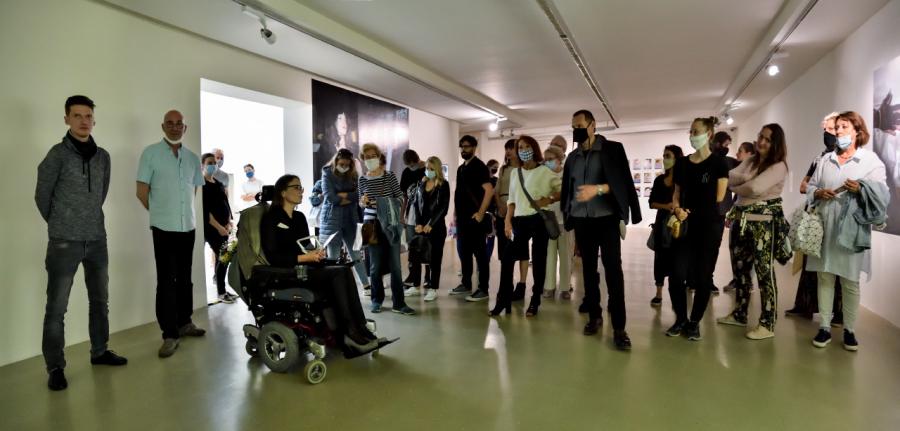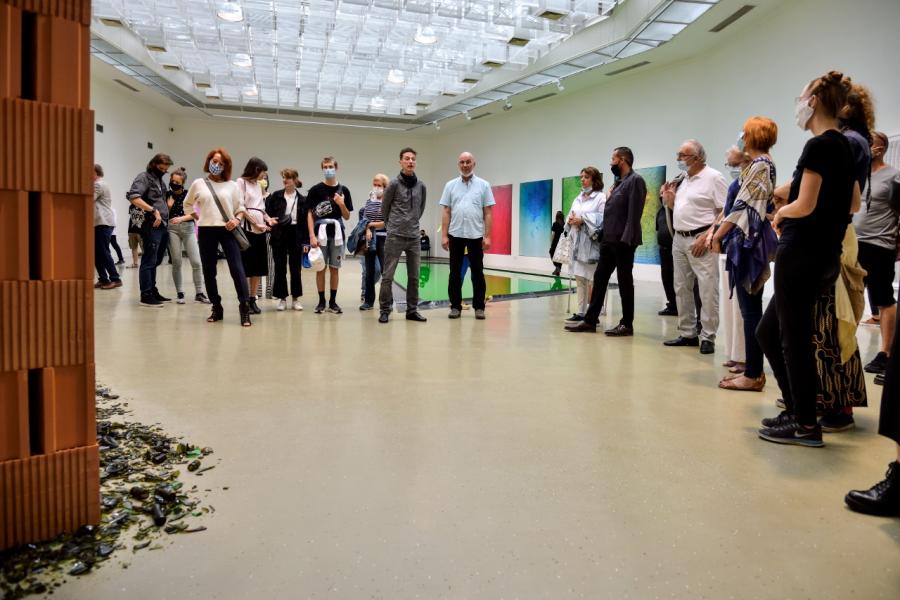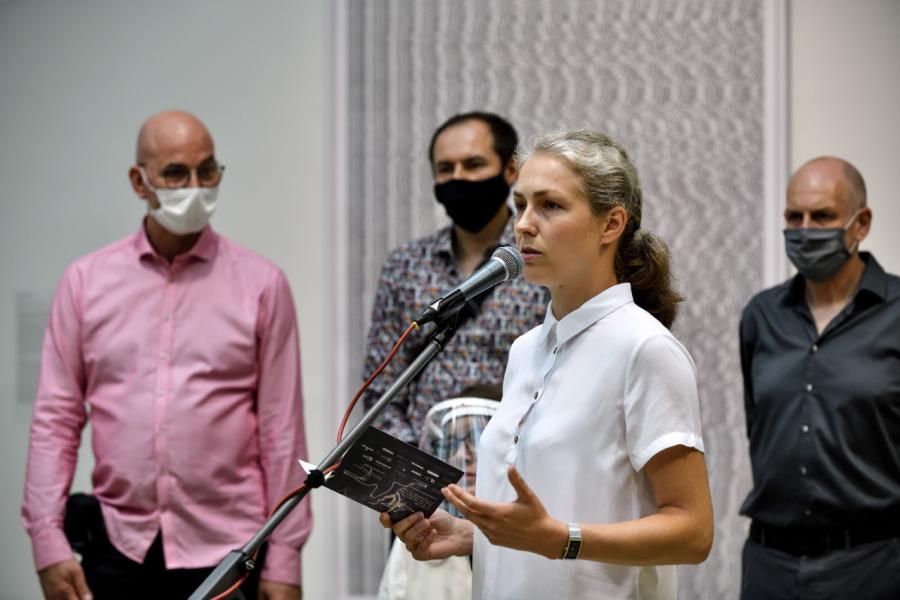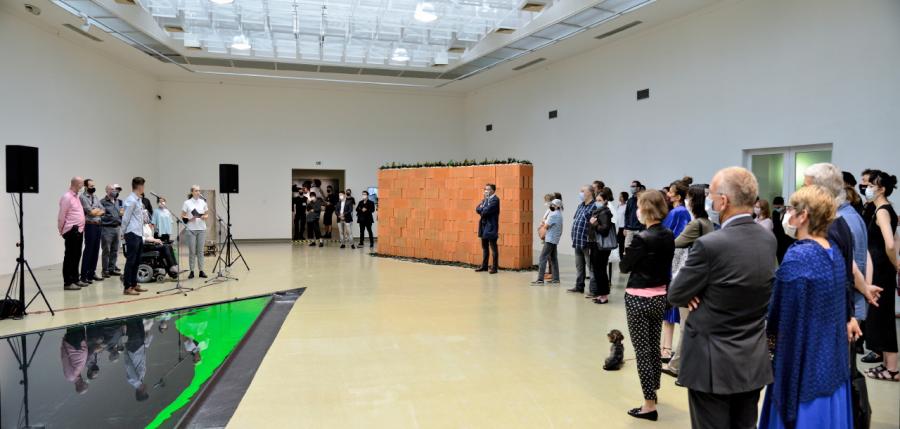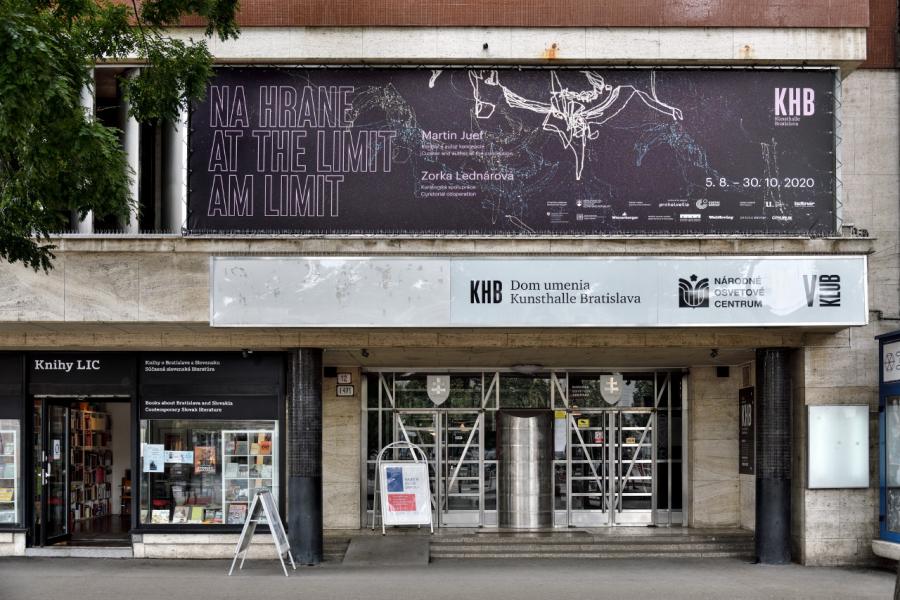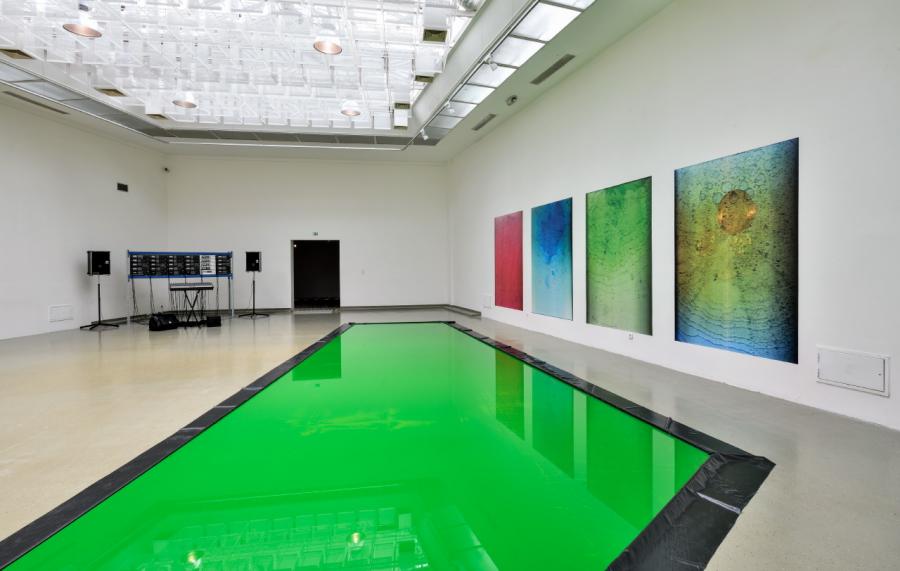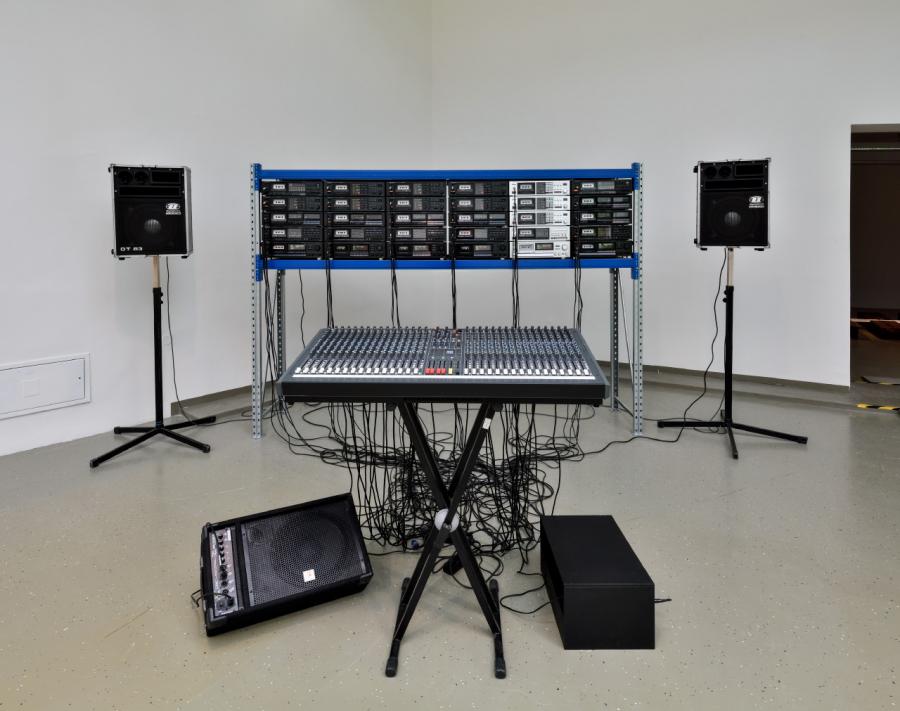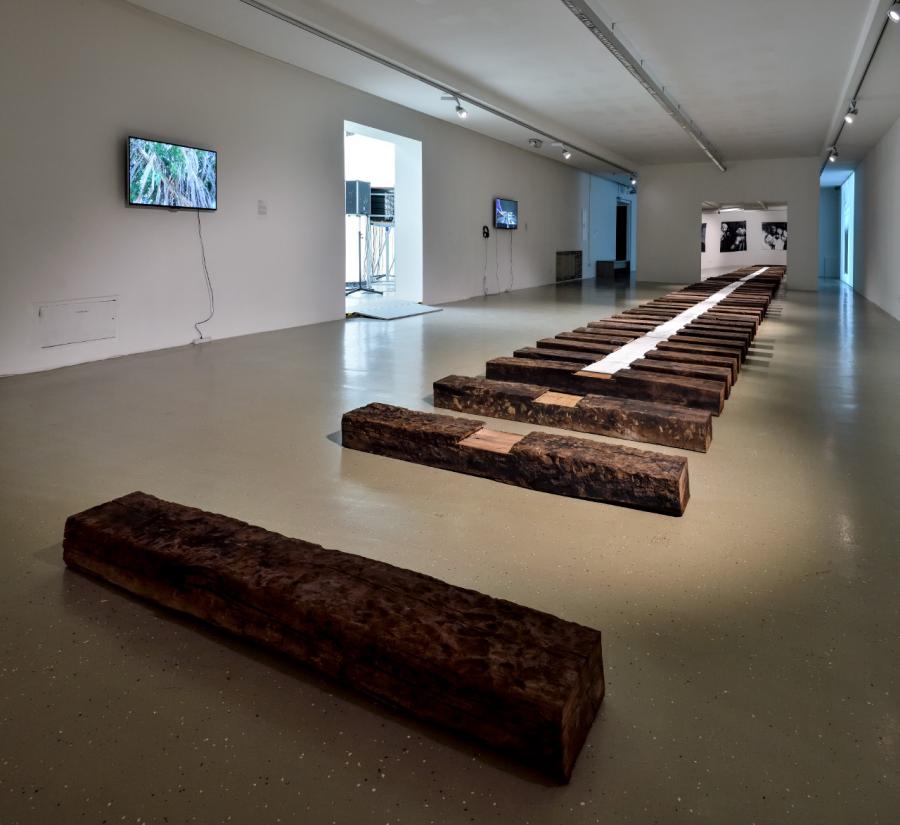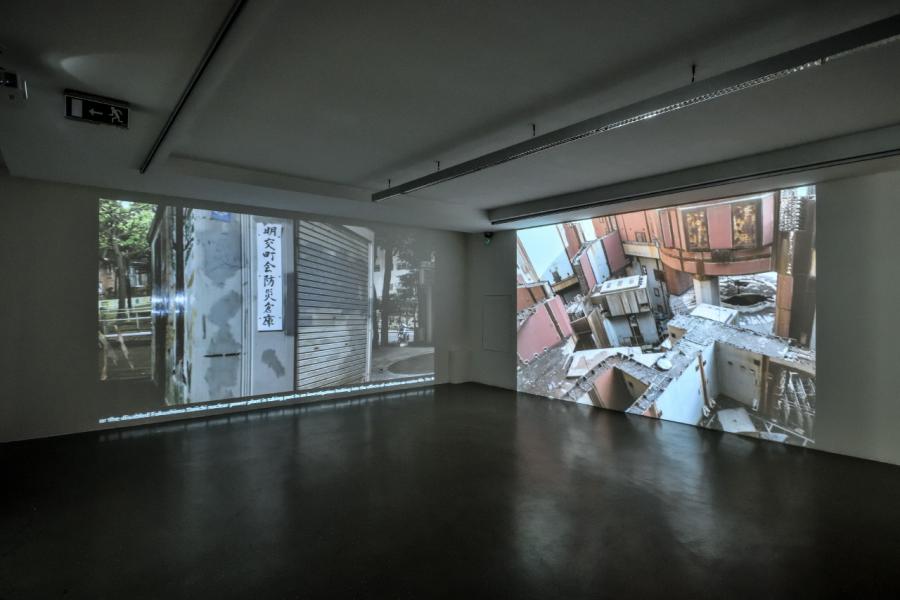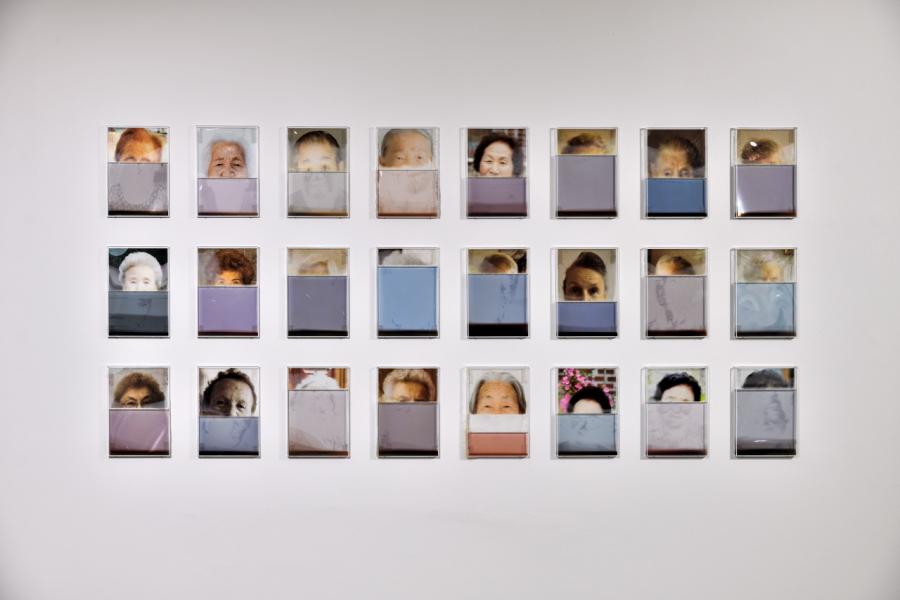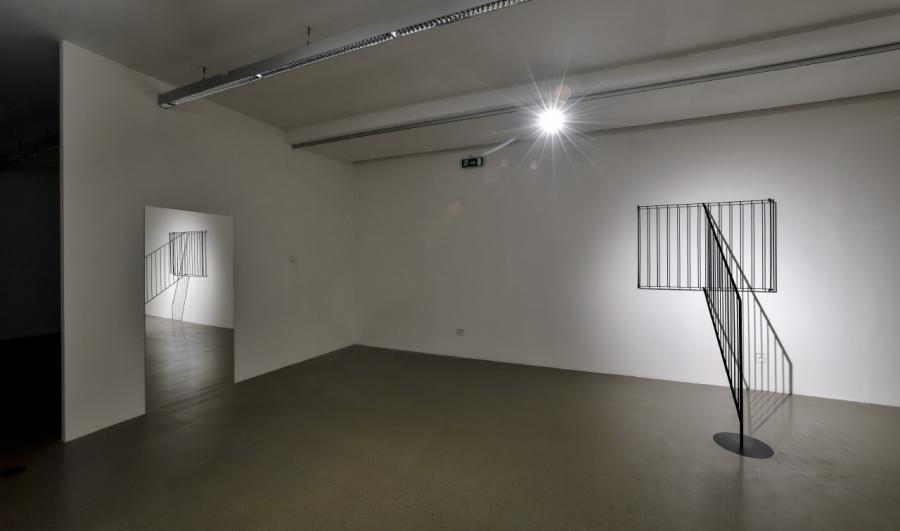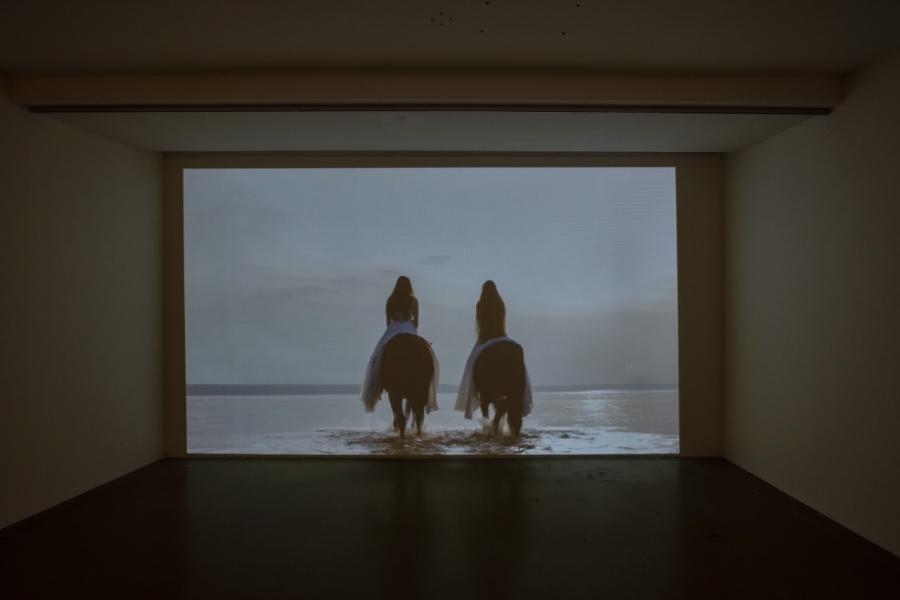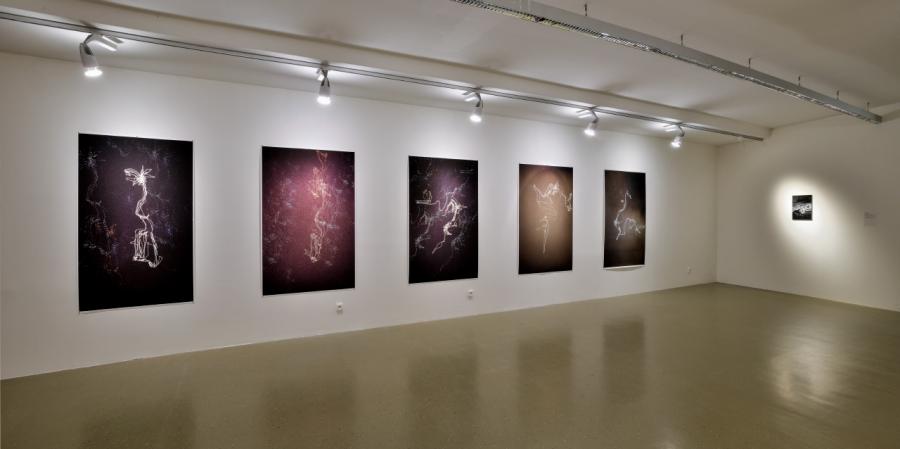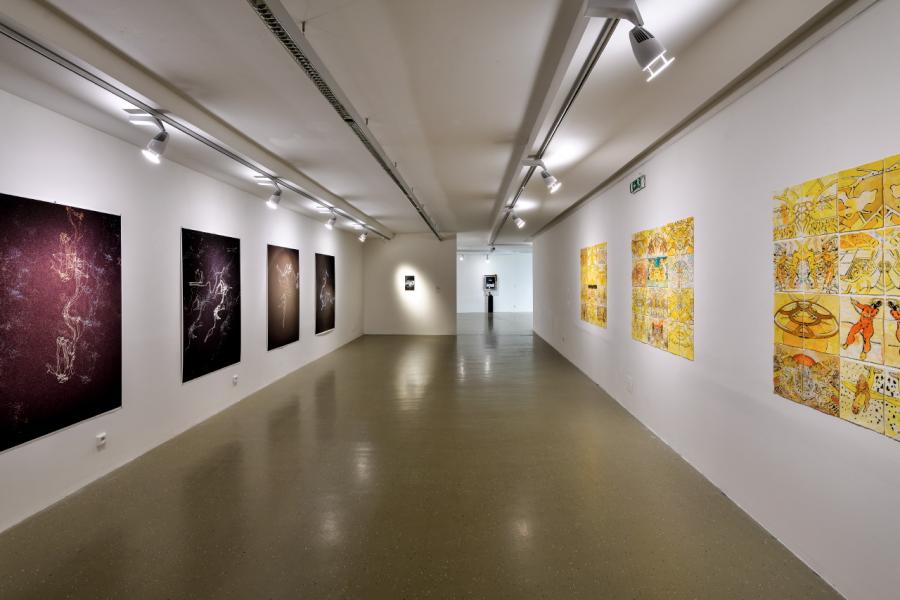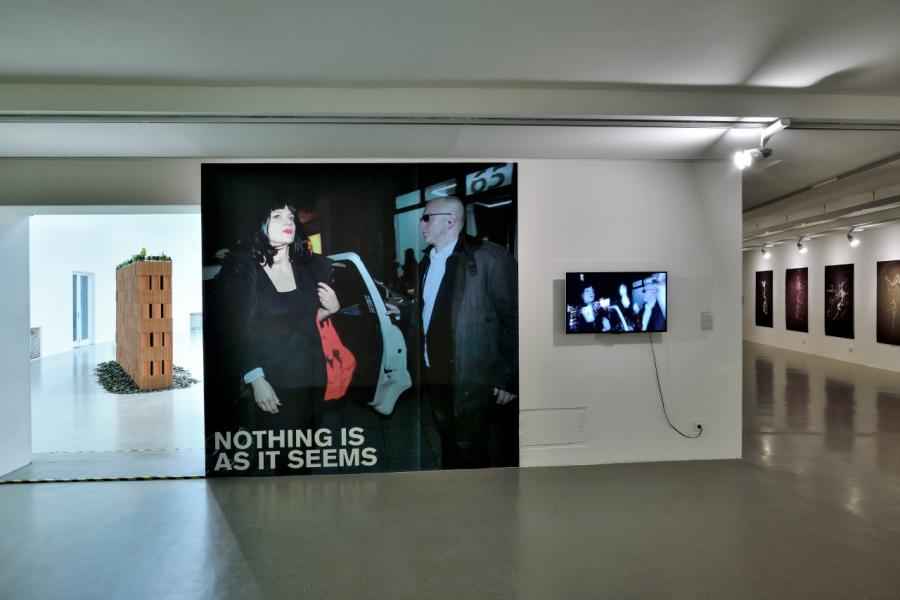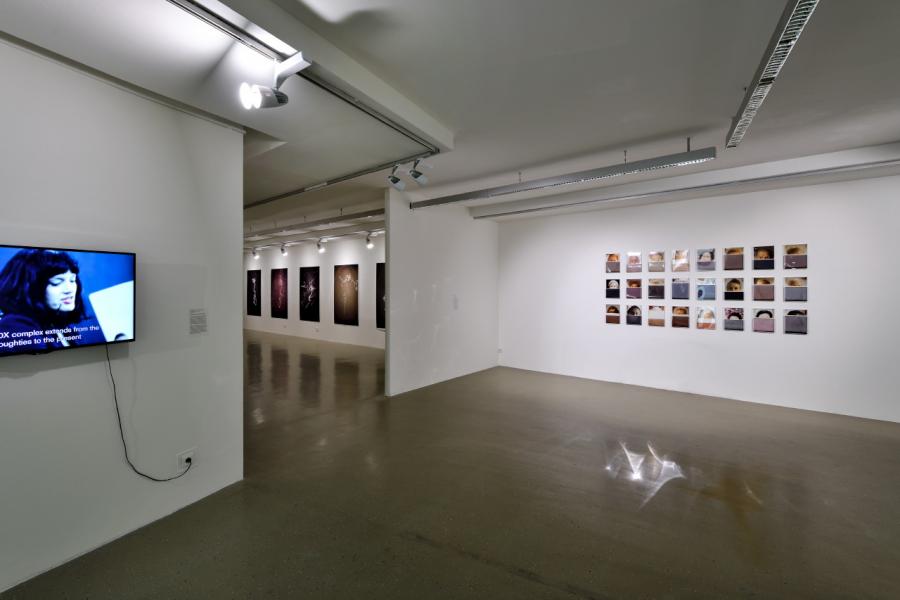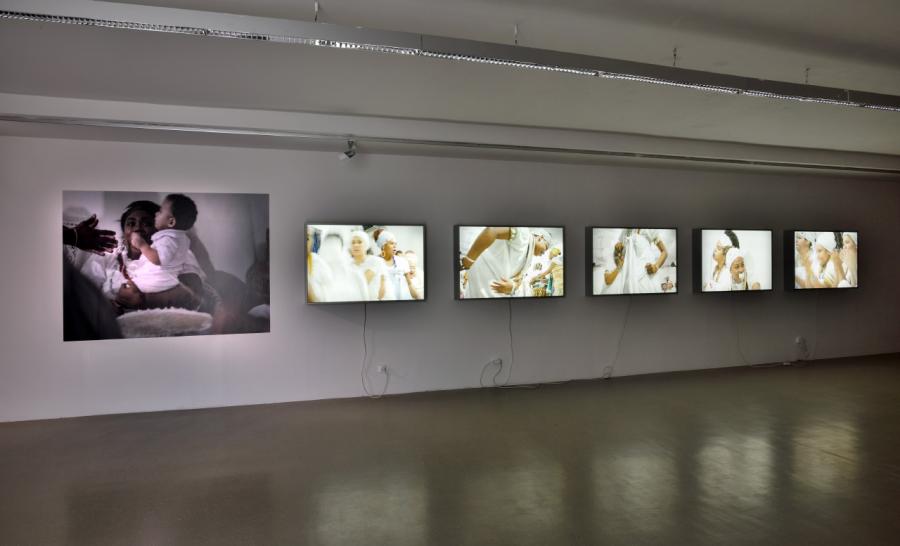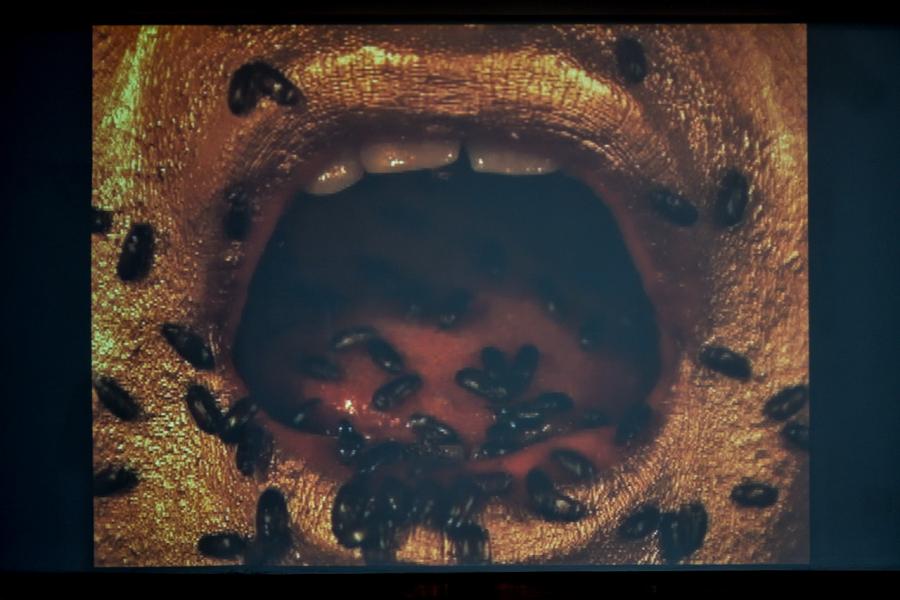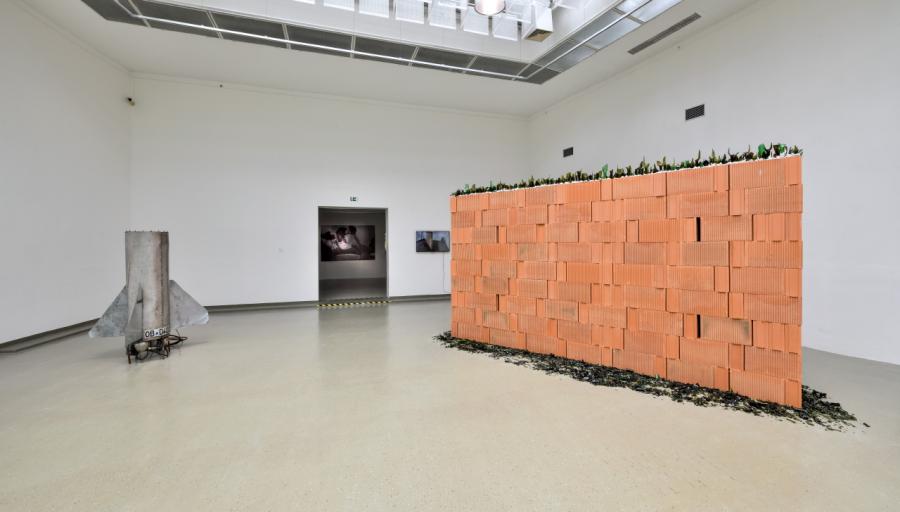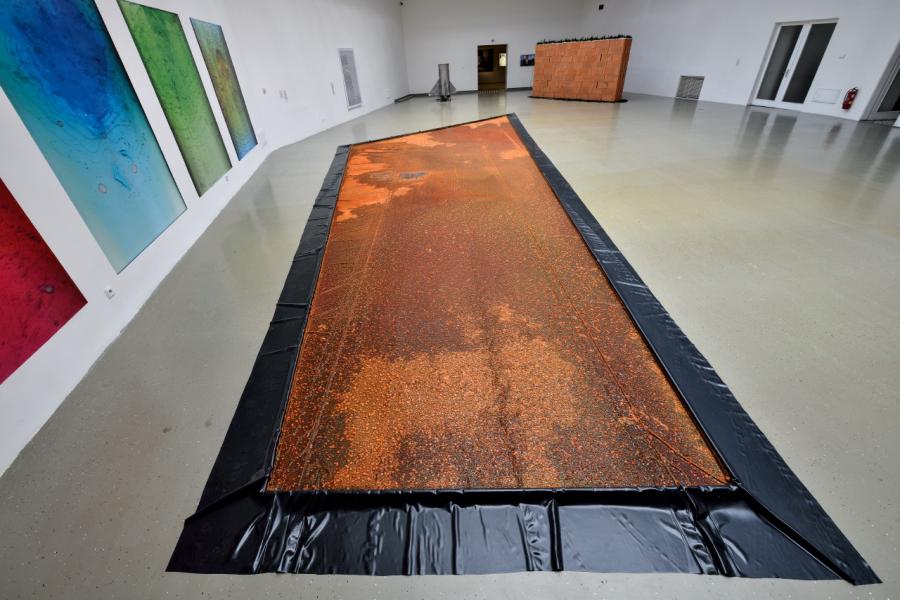 Opening // Photo © archive KHB / Martin Marenčin
Na hrane / At the Limit / Am Limit
Silvia Beck (DE), Francisco Klinger Carvalho (BR), Chan Sook Choi (KOR), Nadine Fecht (DE), Pavel Forman (CZ), Martin Juef (DE), Martin Kocourek (CZ), Zorka Lednárová (SK), Luciana Magno (BR), Matthias Mayer (DE), Falk Nordmann (DE), Armando Queiroz (BR), Monika Rechsteiner (CH), Nina E. Schönefeld (DE), Bignia Wehrli (CH), Markus Wirthmann (DE)
05.08. 2020 – 31.01. 2021
Kurátor a autor koncepcie/Kurátorská spolupráca/Asistentka kurátorov Martin Juef, Zorka Lednárová, Jana Babušiaková
Contribution Voluntary fee
Exposé
The experience of borders and overcoming of borders can be understood as cultural techniques, which for example, in the times of the great explorers, led to maps having to be redrawn, and entire world views having to be fundamentally reformulated. Borders mark an inside and an outside, they form contours for existential facts. Borders are dynamic and therefore never final, only death is a fixed border. According to Karl Jaspers, experiences of borderline situations lead to inner transformations that promote "the becoming of an existence possible within us". We develop ways that are beneficial to our own sovereignty.
The exhibition Na hrane / At the Limit / Am Limit deals with borders and experiences associated with border situations by means of several artistic contributions. The works collated under the title Am Limit, do not tell of the adrenaline kick of extreme sports and only to a limited extent of limited access to certain resources, the exhibition's theme is broader.
It starts from the fundamental dilemma of being born into a certain epoch, which confronts us with social rules and norms, whose history we do not know and which at first seem confusing or alien to us. There is also a social climate, a cultural area, or an ideology into which we grow and with whose conditions and limits we come to terms with in time. This fateful web of coincidences, which regulates our wishes and imaginations, our relationship to the environment, to other people, to our own body and even to the laws of nature, can become a challenge for us if we find that certain rules and norms are outdated or wrong, such as unequal treatment of the sexes or a world view based on racist prejudices.
Dealing with these views can become a borderline experience if we try to overcome these views. For this reason, the theme of the exhibition project Na hrane / At the Limit / Am Limit includes the marginal and the periphery of an Eurocentric world view. In this sense, these borders mark an artistic field of operation par excellence, from which we are confronted with perspectives that help us to transform our habitual views. In this sense, different aspects of borderline experiences have been compiled. These either refer to personal borderline experiences, or they create borderline situations themselves through artistic strategies and approaches.
The spectrum of the exhibition contributions range from a space-filling reconstruction of an experienced moment of dying to a chemical experiment, on which the progressive crystalline encrustation of a salt solution can be observed. A video contribution projects today's ecological and geopolitical facts into a virtual future scenario, and we see portrait photos inserted into containers and dissolving in water, which are part of a research project on the expulsion of and discrimination against Japanese women in Korea after World War II. We also encounter a gender-specific stereotype from the early days of psychoanalysis.
The construction of metal grids represents a change of perspective between inside and outside. We follow a camera as it travels through the concrete ruins of a nuclear power plant that never went into operation, and we get to know the art figure "Viola Kamp", an agent and doppelganger, who we watch as she plays out her subtle game of artistic self-dramatization. Elsewhere we are confronted with a convolute of colored drawings, whose individual sheets are reflected in pairs at the side edges, in which the depicted motifs create abstract patterns. And an installation with 30 tape decks produces a dissonant sound mix of music collections of various styles.
We meet the legendary king Midas, who eats living beetles before our eyes. And photographs set in light boxes give us an insight into a conspiratorial Candomblé rite in which dancers in a trance place their bodies at the disposal of the spirits of their gods. Expressive oil paintings celebrate the fusion of man and animal, and in the lush vegetation of a tropical rainforest a female nude is transformed into a plant being. Finally, the fragment of a rocket reminds us of the space travel pioneers, who made us dream of journeys to distant galaxies. But since such journeys are impossible, our cosmic loneliness continues to be measured by the insuperable distances that separate our home planet from the constellations in the night sky.
The art and cooperation project Na hrane / At the Limit / Am Limit was originally developed for the Museu da UFPA (Museu da Universidade Federal do Pará) in Belém, Brazil, where it was realized in 2017 with the support of the Cultural Society Belém and the Goethe-Institut Salvador/Bahia. At that time, 8 international female artists from Berlin and 4 female artists from Belém participated in the exhibition. For the Kunsthalle Bratislava, the exhibition concept was revised and a new compilation of artistic contributions was added.
Martin Juef
Curator and author of the conception
– – – – –
MARTIN JUEF (*1966, Berlin, Germany) studied painting and Art in Context at the Berlin University of Arts. His artistic work includes painting, collage, photography and installation and his works have been shown on many international solo and group exhibitions. Since 2011, Martin Juef has been working as a freelance curator. He lived in Brazil from 2014 to 2018, where he realized most of his curatorial projects in various collaborations. His curatorial work is closely linked to anthropological and cultural studies and he promotes an intercultural dialogue also in the field of art.
ZORKA LEDNÁROVÁ (*1976, Bratislava, Slovakia) studied sculpture in Bratislava, in Kiel and Hangzhou in China. In 2005, she completed a graduate course of study Art in Context at the Berlin University of Arts with a focus on curating and art in public space. In her art, she deals with political and social issues. She has been curating since 1999 and has participated in many international exhibitions. From 2007 to 2015, she directed the independent exhibition space OKK / Raum 29 (Organ Kritischer Kunst) within the Kolonie Wedding in Berlin, which programmatically represents an interdisciplinary dialogue between art and political actionism. Zorka Lednárová lives and works in Berlin and Bratislava.
– – – – –
Just a moment / online discussion
Wall of our lives / online discussion
When artists are curators / online discussion
(Un) Limited Art Talk - Martin Juef
(Un)Limited Art Talk - Silvia Beck
(Un)Limited Art Talk / Falk Nordmann
(Un)Limited Art Talk / Bignia Wehrli
(Un)Limited Art Talk / Nina E. Schönefeld
(Un)Limited Art Talk / Monika Rechsteiner
(Un)Limited Art Talk / Markus Wirthmann