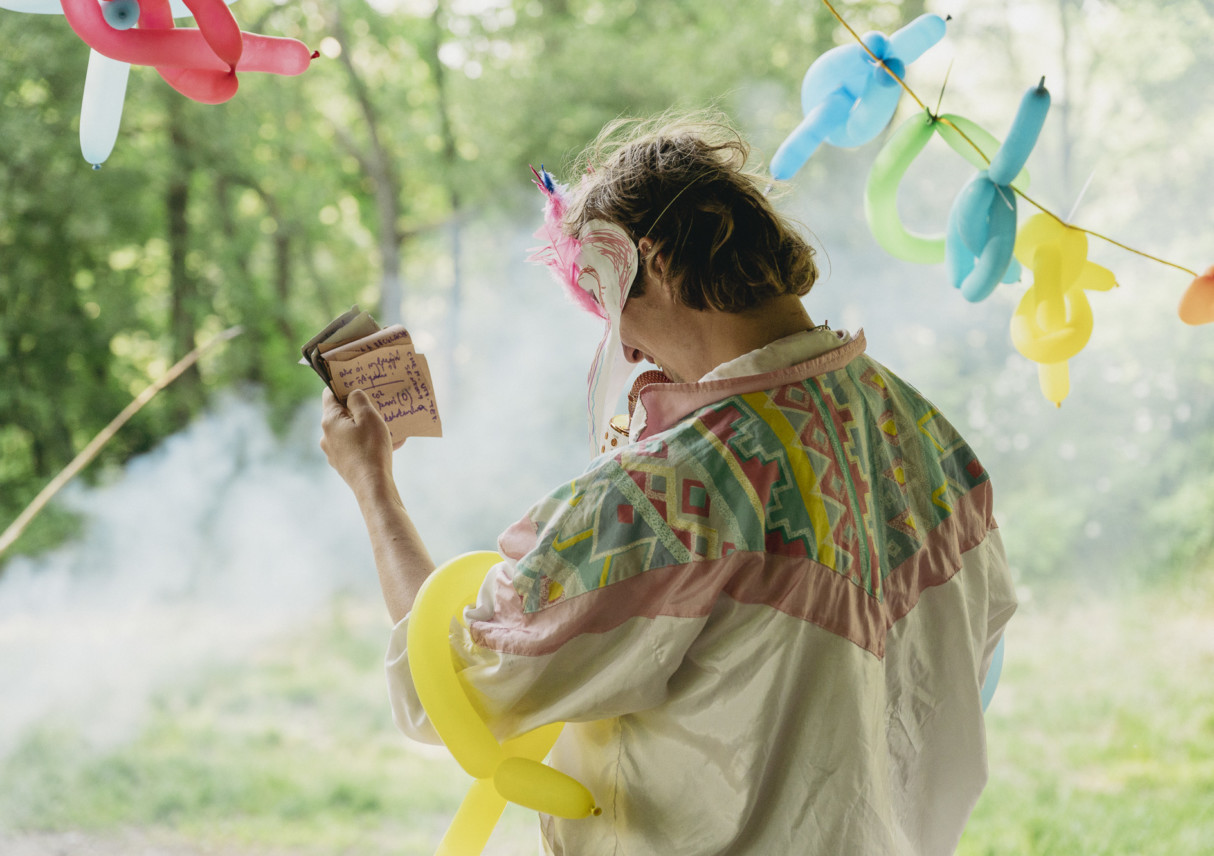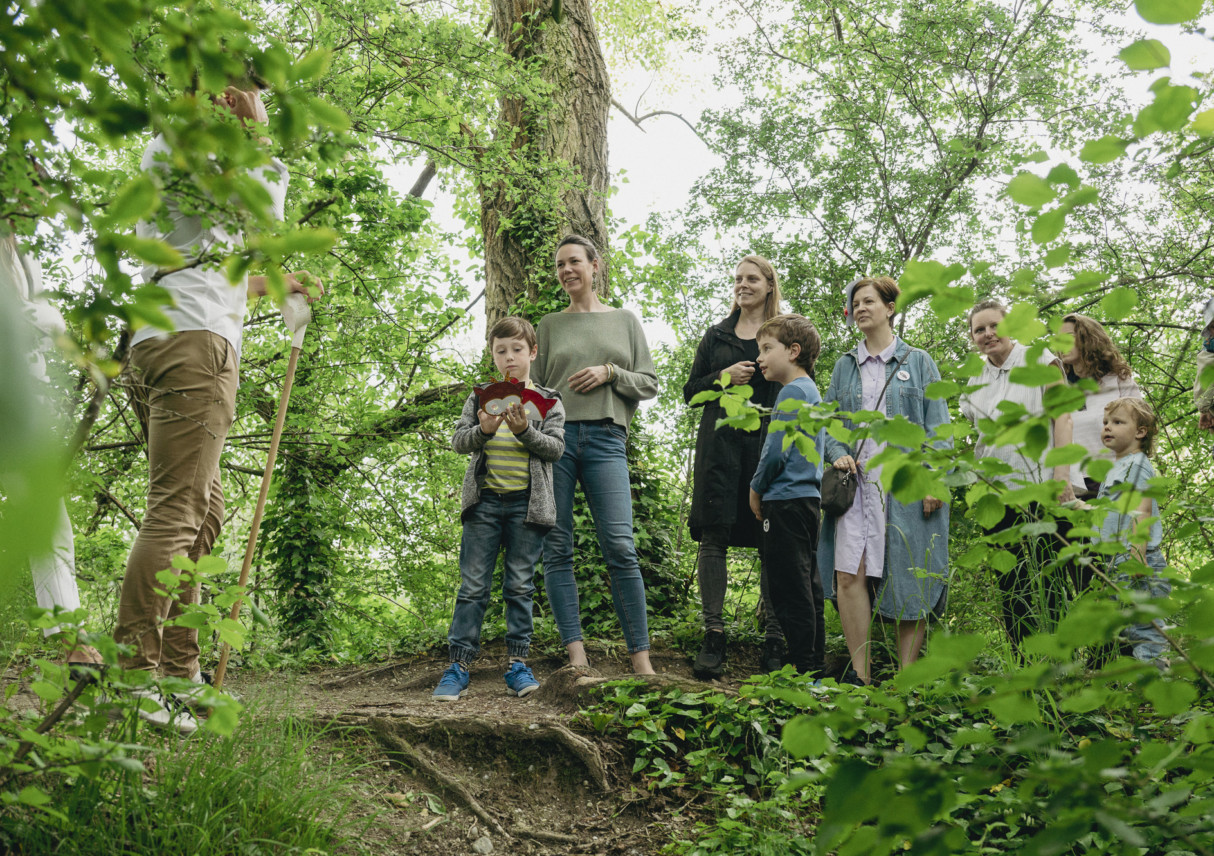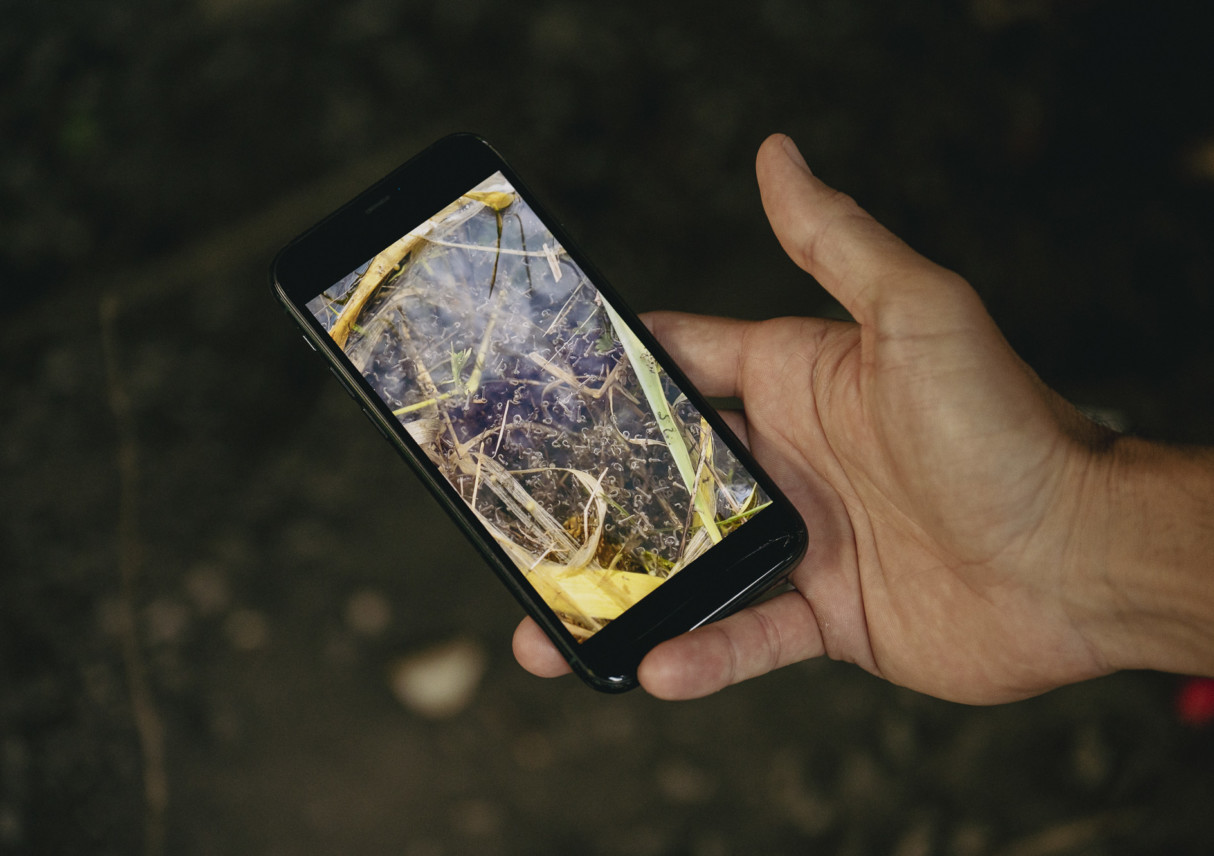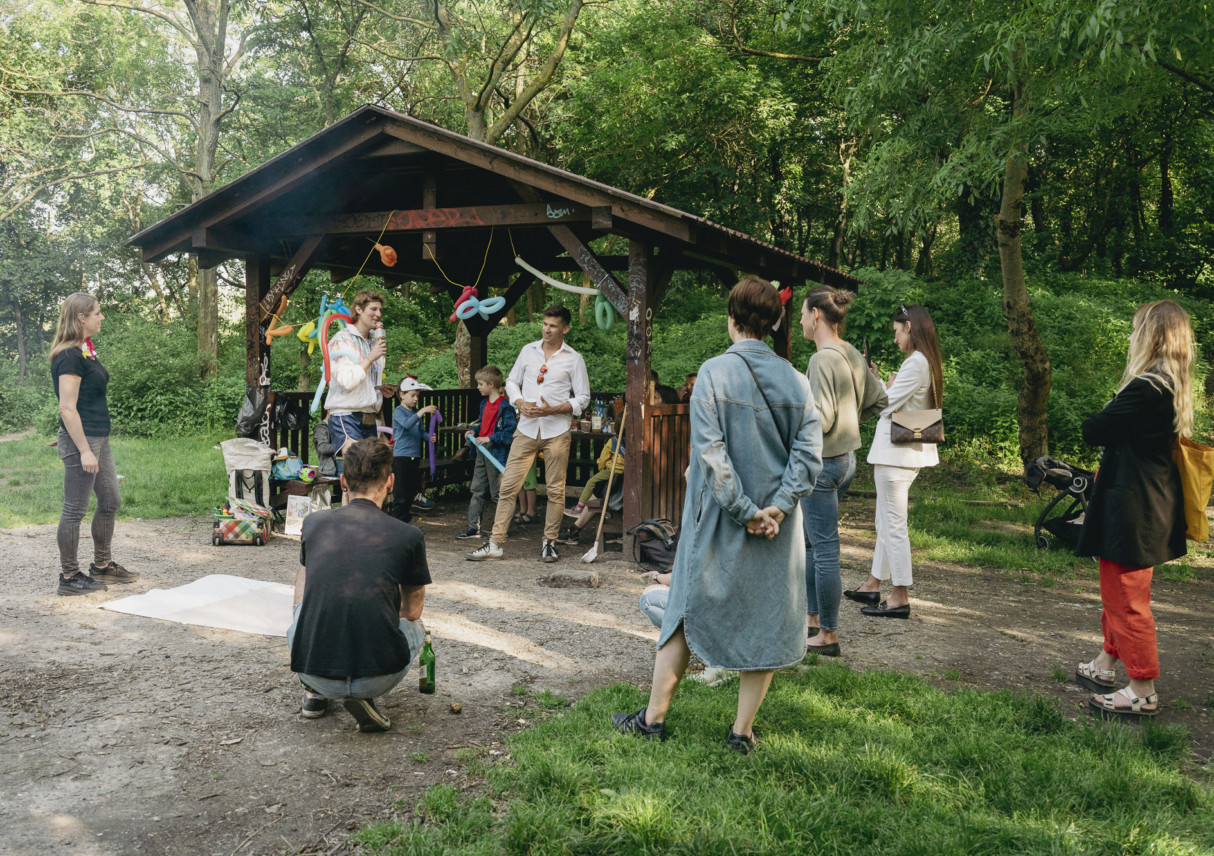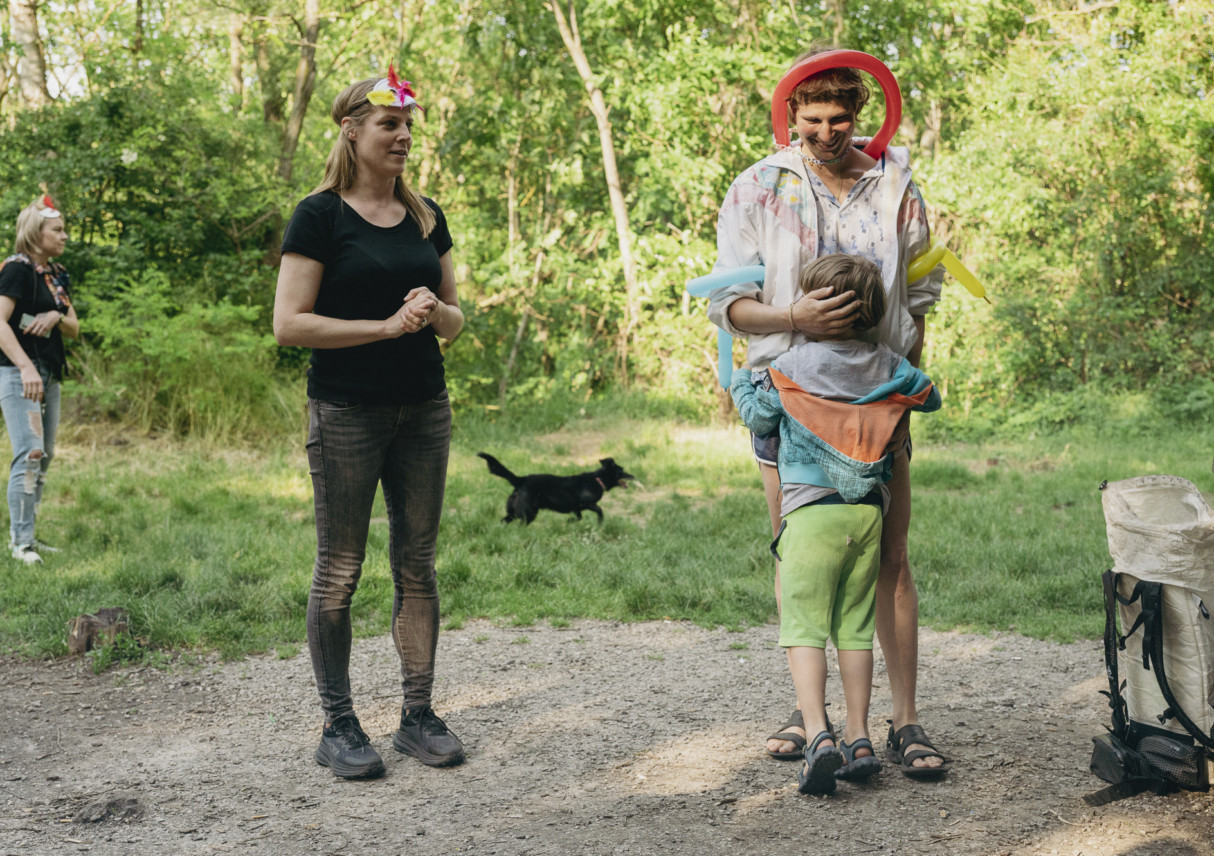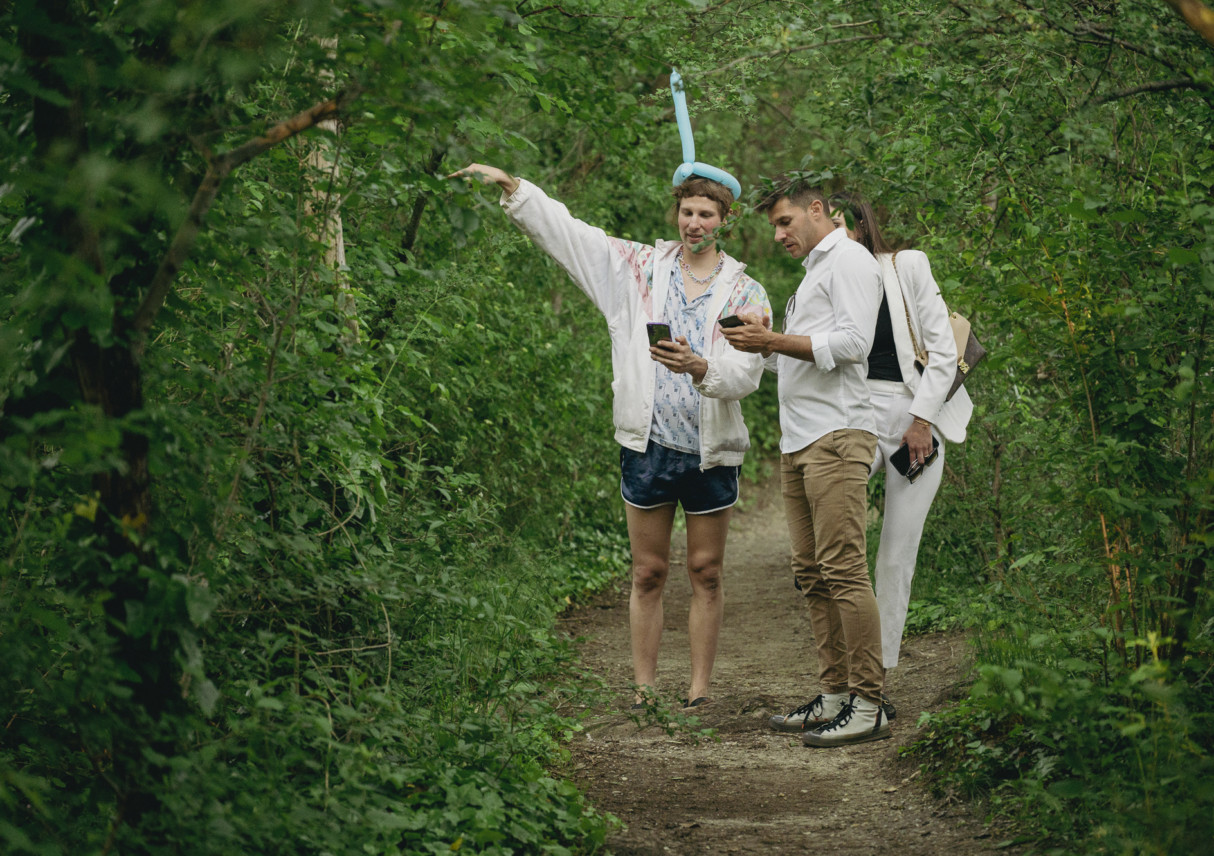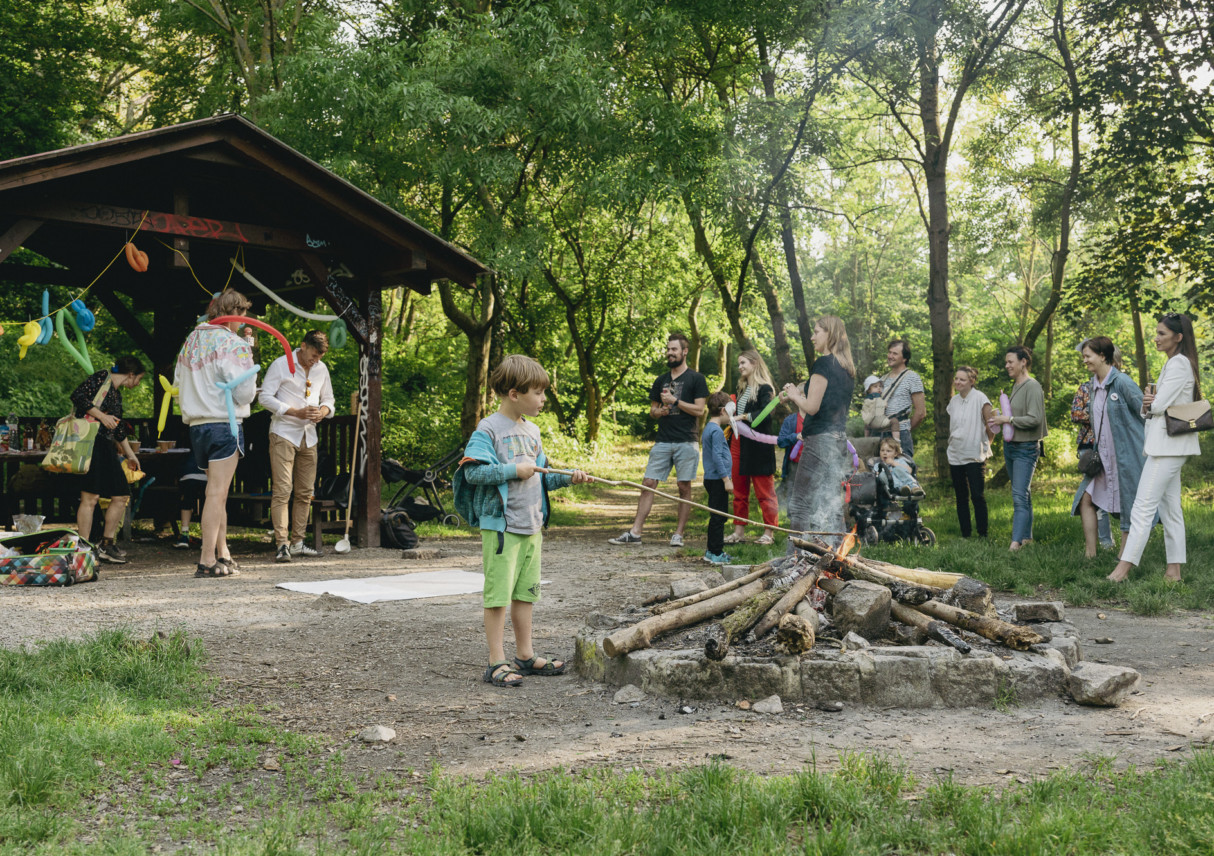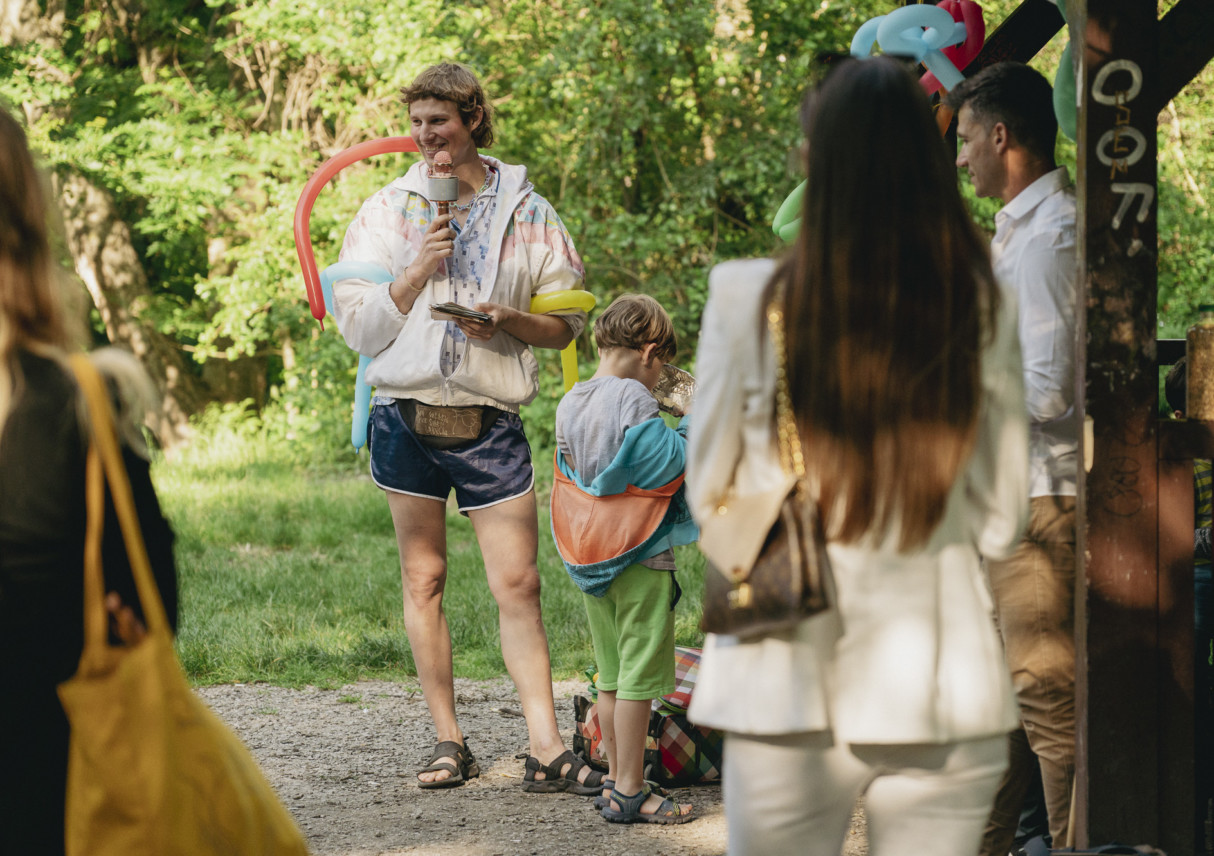 Photo: archive Kunsthalle Bratislava, ©Isonative.
Michal Mitro: Mosquiteering
26. 5. 2023 o 17.00
Curated by: Lýdia Pribišová
Place: Malý Draždiak, Altánok U horára, Bratislava
Since last year Kunsthalle Bratislava has been running a series of events, entitled A Plant. A Plant is a curatorial programme by Lydia Pribišová dealing with environmental issues resonating in the urban space, and the occurrence of mosquitoes is one of the most urgent topics in this area that the city tackles every year. As part of this series, artist Michal Mitro will be responding to the ongoing cross-border programme of the Bratislava City Hall, titled Interreg Mosquito Bioregulation, in dialogue with an expert on the subject, Tomáš Troško.
The Interreg Mosquito Bioregulation programme is attractive because of its innovative approach to a problem that plagues the residents living near the rivers, and therefore also the citizens of Bratislava. The municipality uses a procedure to eliminate mosquitoes that involves eradicating them at the larval stage by larviciding (BTI, bacillus thuringiensis israelensis), which is derived from a bacterium living in the soil and which is harmless to human health. The BTI should not harm plants or other animals.
In the past, mosquitoes have not been eradicated at all or chemical spraying has been used occasionally, so a less invasive strategy to alleviate the mosquito affliction is certainly more sympathetic. The City of Bratislava, BSK, TSK and the Austrian partners are also trying to involve the public in the programme: anyone with the time and motivation can take part in the activities as a volunteer.
The Interreg Mosquito Bioregulation programme is run by the Environment Department of the Municipality, which trains the volunteers. The programme consists of regularly monitoring mosquito breeding sites (wetlands, large puddles, ponds, etc.), reporting them using a mobile app, and then having the Municipality's staff, as well as trained volunteers, eliminate them using sprays or tablets containing larvicide. The programme is now in its third year. More at https://mosquito-bioregulation.eu/.
As already mentioned, Michal Mitro will directly respond to the Interreg Mosquito Bioregulation program. As an artist, he has long been interested in environmental issues. He initiated and leads the association sessi.space (Safe Space for Exploring Silly/Serious/Scientific/Spiritual Ideas) in the gardening area in Brno, connecting artists, friends of culture and an engaged public. Sessi.space seeks to create safe and supportive backgrounds and situations for the development of free creation, experimentation, open discussion and (self-)reflection through community dinners, discussions on possible futures, research activities as well as residencies, performances, exhibitions and international presentations. At the turn of 2020/21, sessi.space hosted a symposium on Digital Gardening, which explored the penetration of digital art into gardening, and in 2022 they worked with the theme Culture of the Garden, where the garden functioned as a metaphor for culture. In 2023, sessi.space focused on the theme of Nonhuman Relations, referencing the philosopher David Abram, whose approach is characterized by a sensitivity to natural actors and processes, seeking to approach them respectfully and non-hierarchically.
Michal Mitro is interested in the relationships between humans and other living and non-living actors, including their mutual care and the planting of the seeds of shared futures. Through his performative intervention, in dialogue with professionals from the urban greenery department of Bratislava City Hall, he will offer a different perspective on the issue of mosquitoes in the city than the exclusively anthropocentric one. Mitro's work is also about creating a transformative potential through physical experience. He himself even overcame a viral tropical disease transmitted by mosquitoes, called dengue, in Indonesia. This liminal physical experience served as a tool of transformation for him. He also offers a non-hierarchical view of the world and how its parts interact to the participants of our event. Play, chance and experiment also play an important role in Michal Mitro's interventions, which will also be part of his action in the Interreg Mosquito Bioregulation.
---
A mosquito bites a human. Ouch. But it also bites an animal, a reptile, an amphibian, a bird, even a fish. Humans are not exceptional in (op)position to the mosquito. Even mosquitoes are more intelligent than we would think. They certainly won't just let themselves be exterminated. How is it possible that such a small organism is so sophisticated? And why do mosquitoes even exist if nobody likes them? Not just humans, but animals too? Because of them: cows milk less and reindeer migrate thousands of kilometers. They carry viruses – for humans and non-humans alike. And some of them are deadly.
The mosquito as a concept is a hyperobject. It defies human understanding. We cannot relate to it. Yes, we can complain about mosquitoes, and even fight them, but we still don't understand the last reason why. Ontologically, we are groping. Yes, it is experimentally verified that female mosquitoes suck the blood they need to produce eggs. Is that a good enough reason? Is it for eros and for thanatos, the instinct of life and death? After all, we're not much more sophisticated than mosquitoes at this. Life begets life begets life. Everything that can reproduce, and it reproduces even at the expense of other creatures. It multiplies and eats until it is beyond the point of self-sustainability. But that sounds suspiciously familiar…
A mosquito survives underground for seven years. How long does a human last? Let's talk about all this on a nice afternoon. And in doing so, we'll show you what a mosquito larva looks like, what the pellet that kills it looks like, and what it looks like when those pellets fall from the sky. I'm looking forward to that! 🙂
Michal Mitro
Collaboration: Department of Urban Greenery of the Bratislava City Hall within the project Interreg Mosquito Bioregulation
Place: Malý Draždiak, Altánok U horára, Bratislava
Date: 26. 5. 2023 at 5.00 p.m., in case of rain the event will be postponed
---
Michal Mitro (1989, Slovakia) is an artist and researcher working in various fields and media. He is trained in psychology and sociology. In his artistic practice he transforms sociological imagination (as proposed by Charles Wright Mills) into sculptural environments with elements of sound, light and electricity. Michal spends about half of the year participating in exhibitions and residencies. Recent ones include Ars Electronica, Art Quarter Budapest, JRM Paris, Mediamatic Amsterdam, Brno House of Arts, Arebyte London, Schaumbad Graz, Office of Sound Katowice, Pragovka Gallery, AVU Gallery and VUNU Gallery. His work is currently exhibited at Kunsthalle Bratislava as part of the Oskár Čepan Award. He is also a certified electrician working with off-grid solar systems and father of five-year-old Mateo.