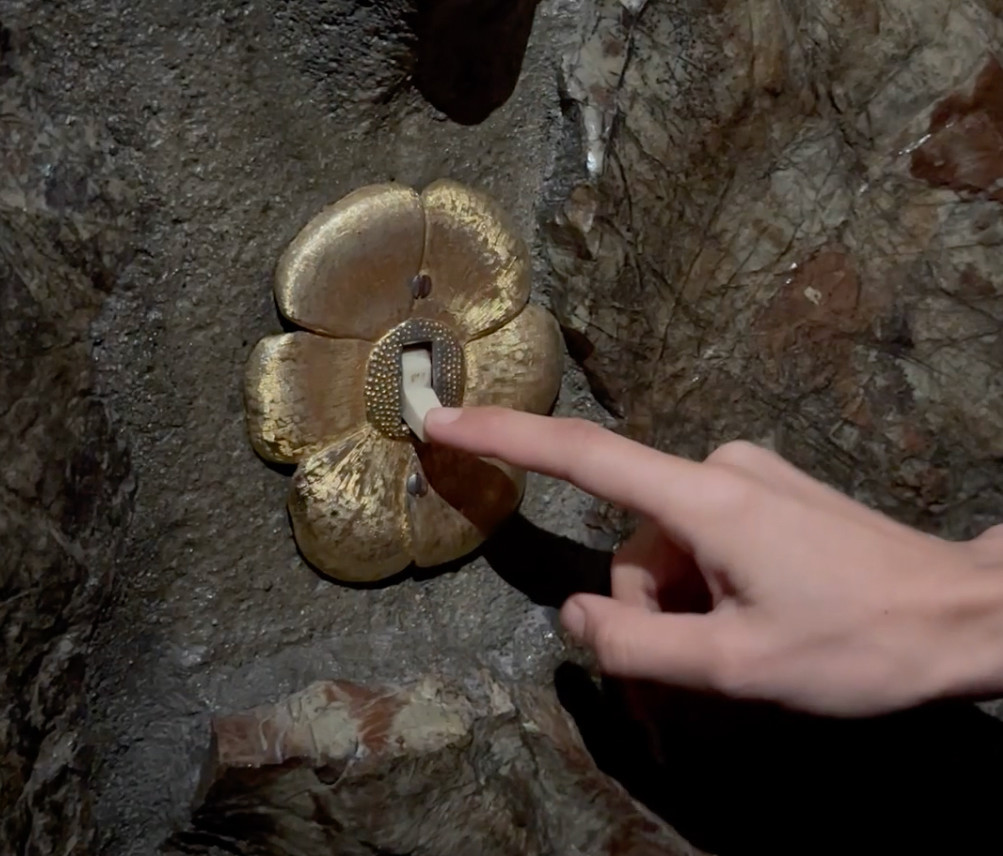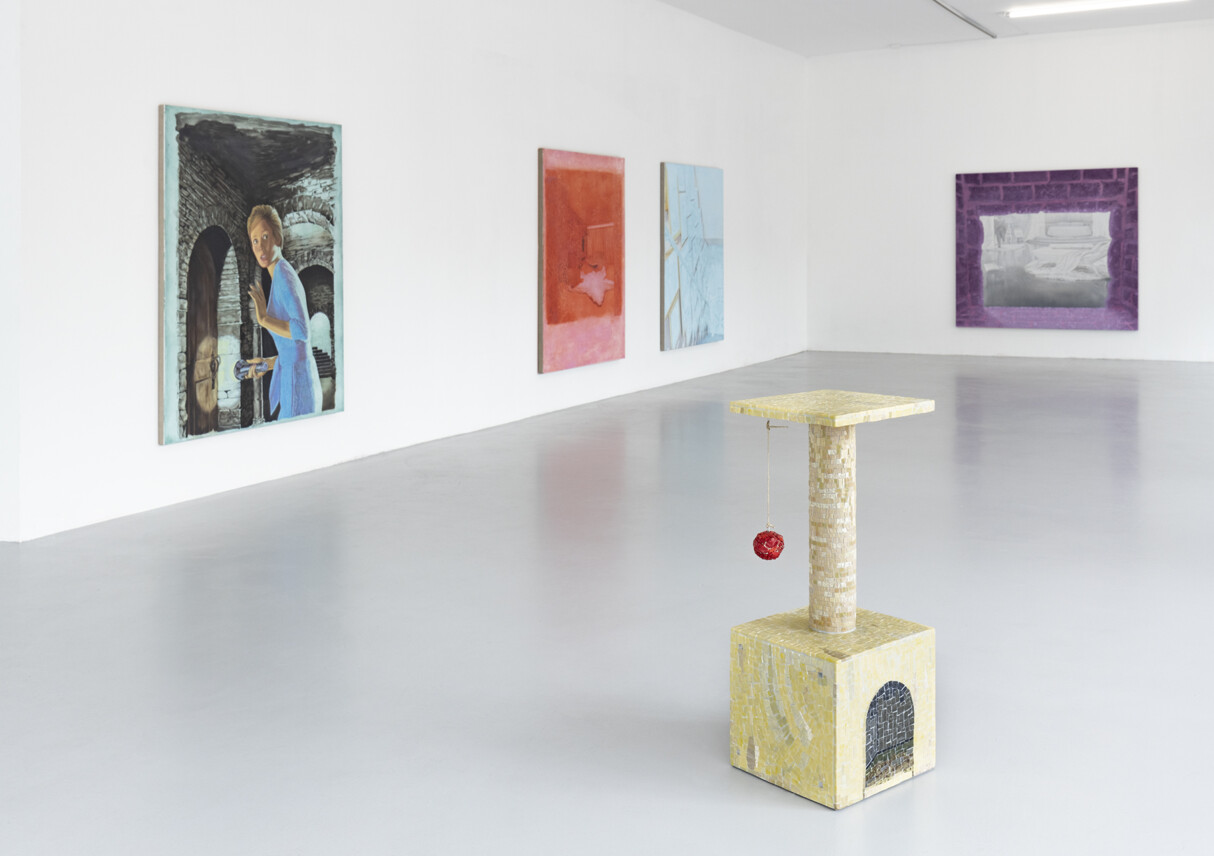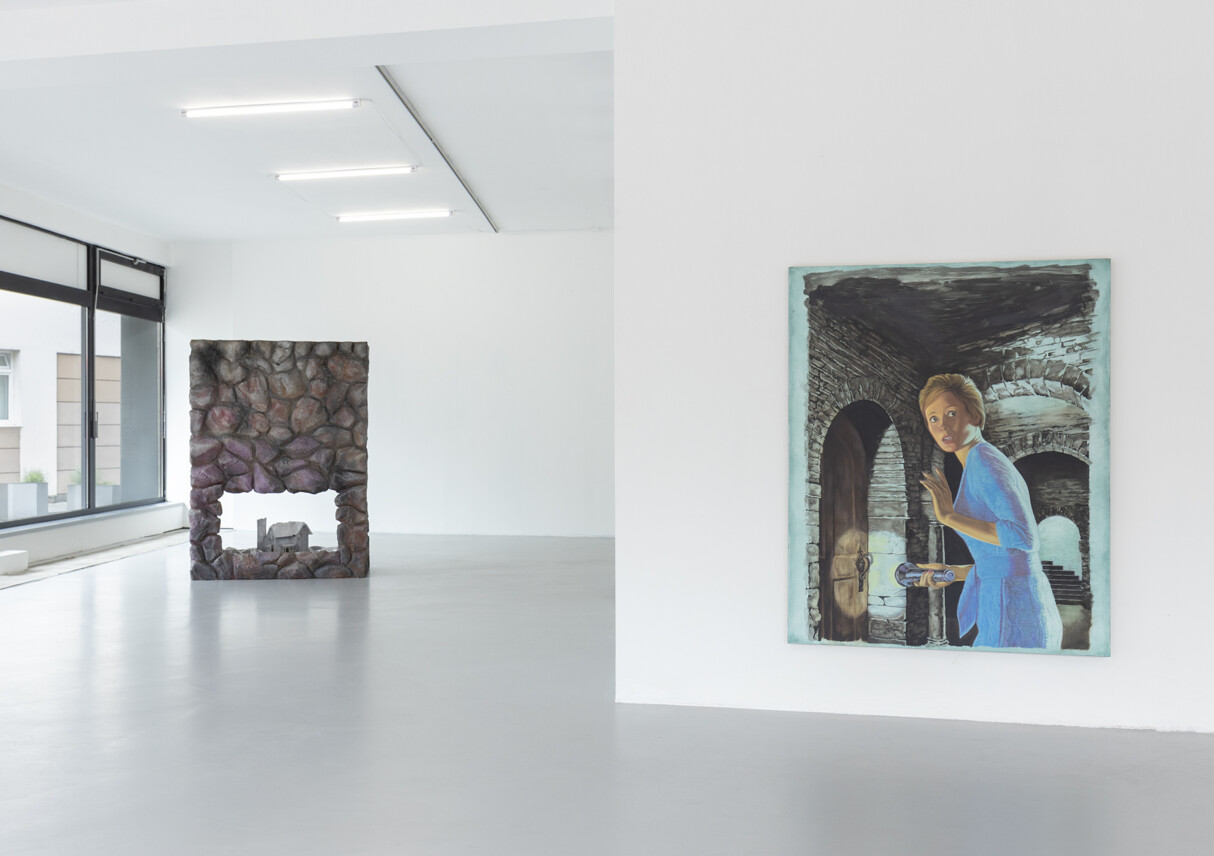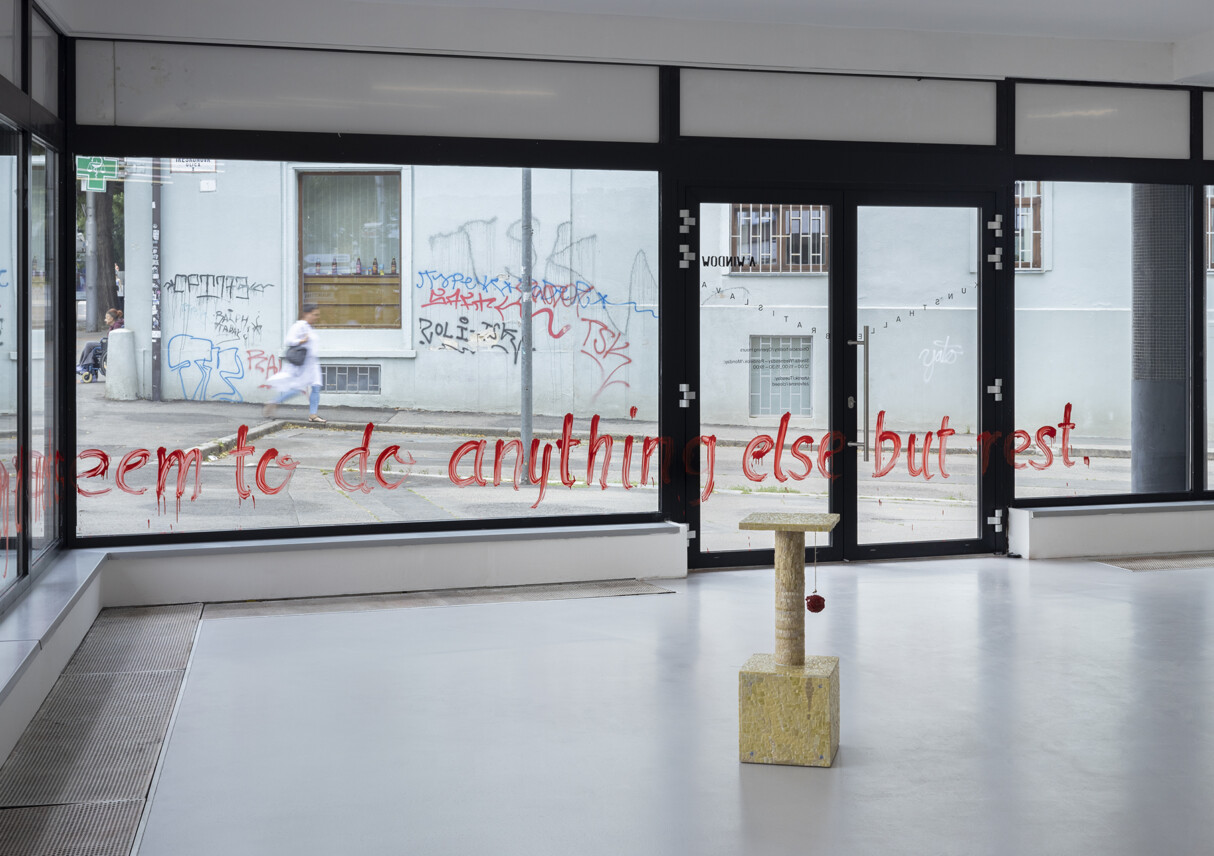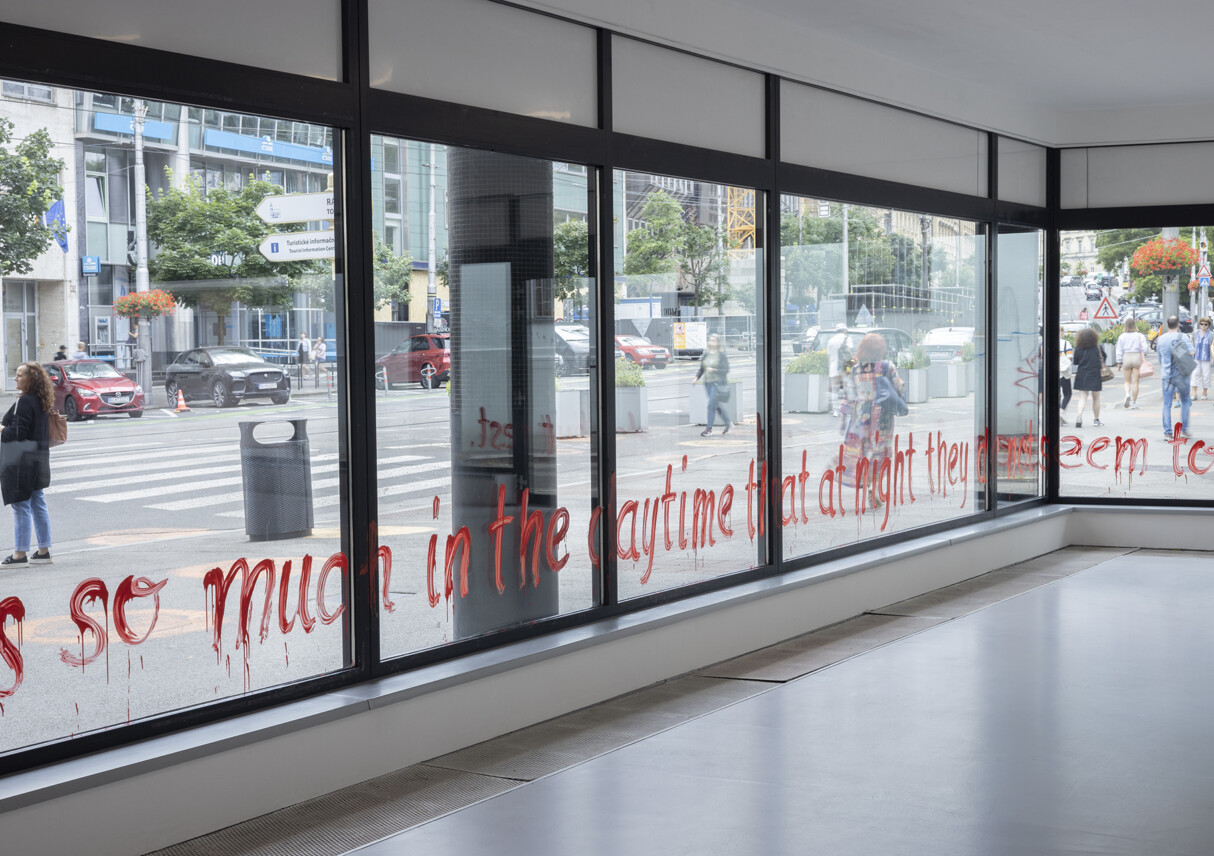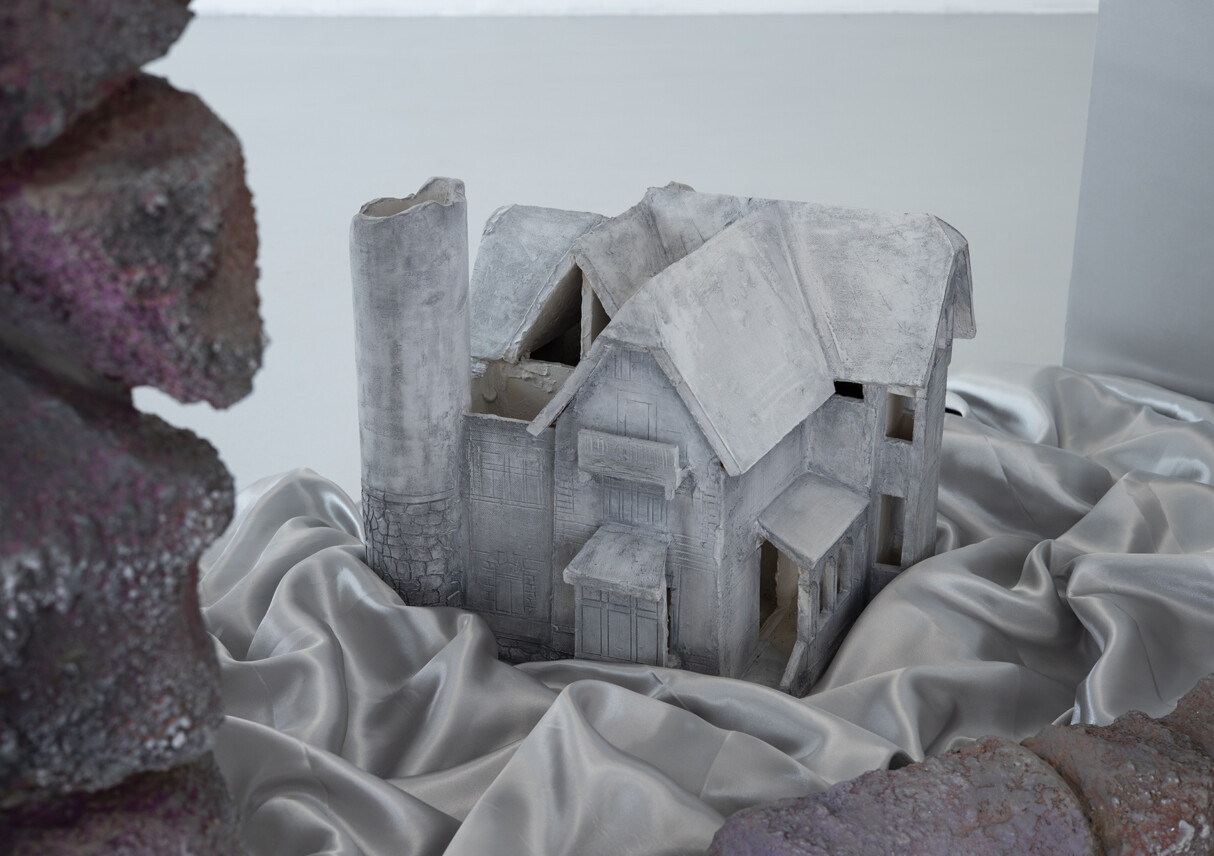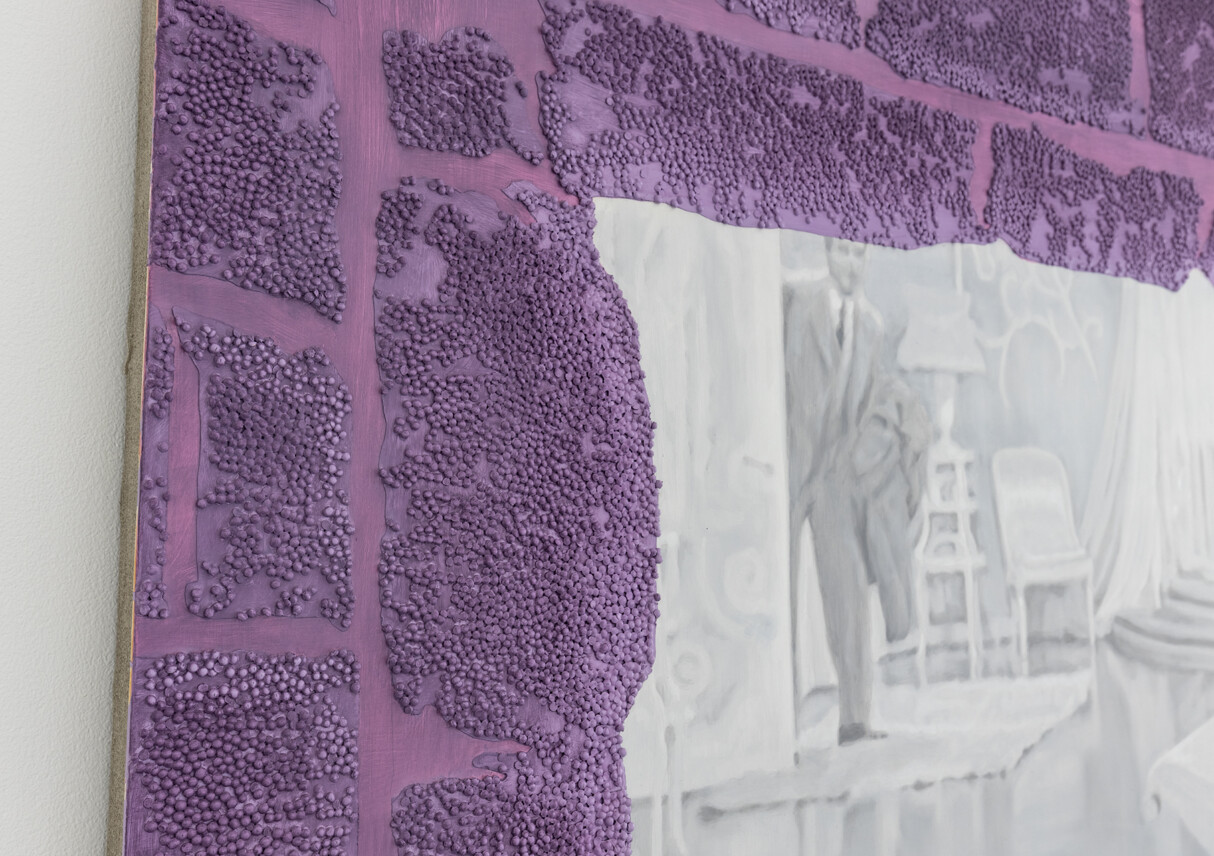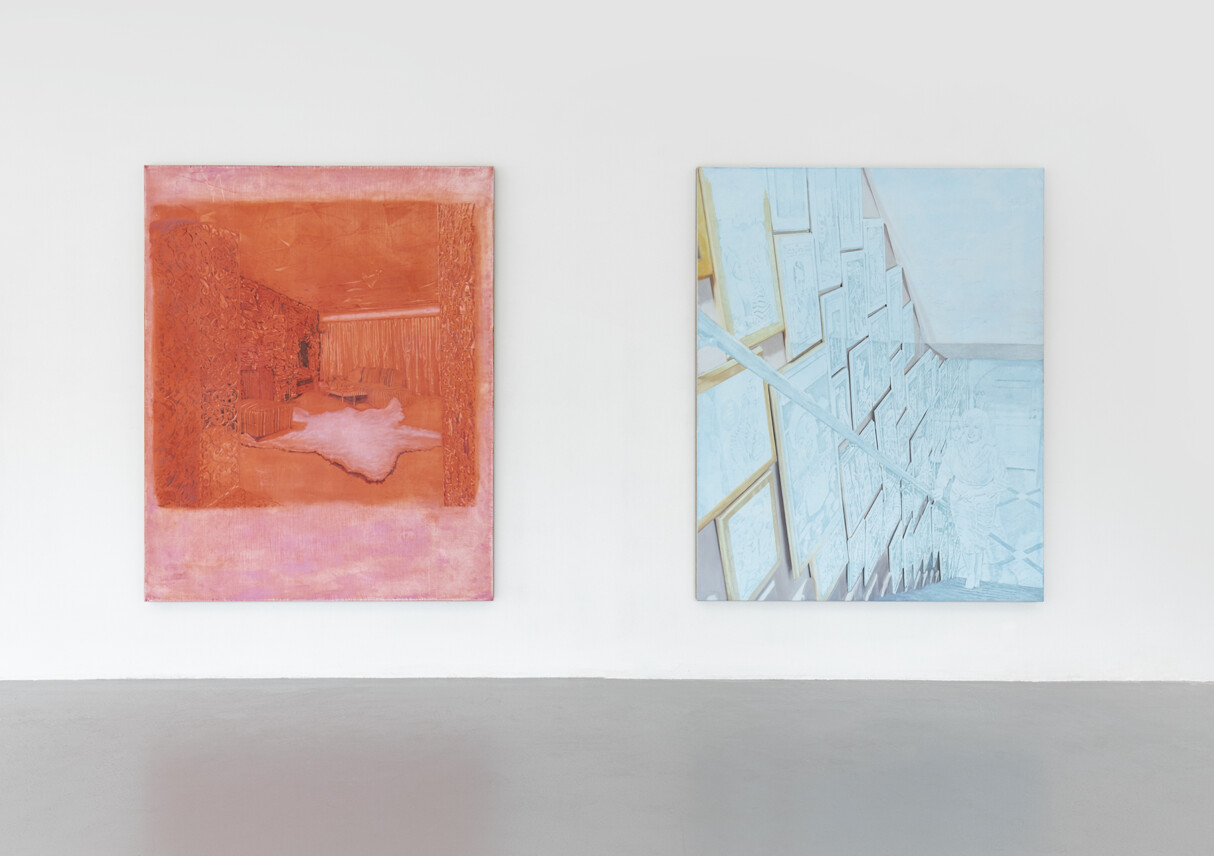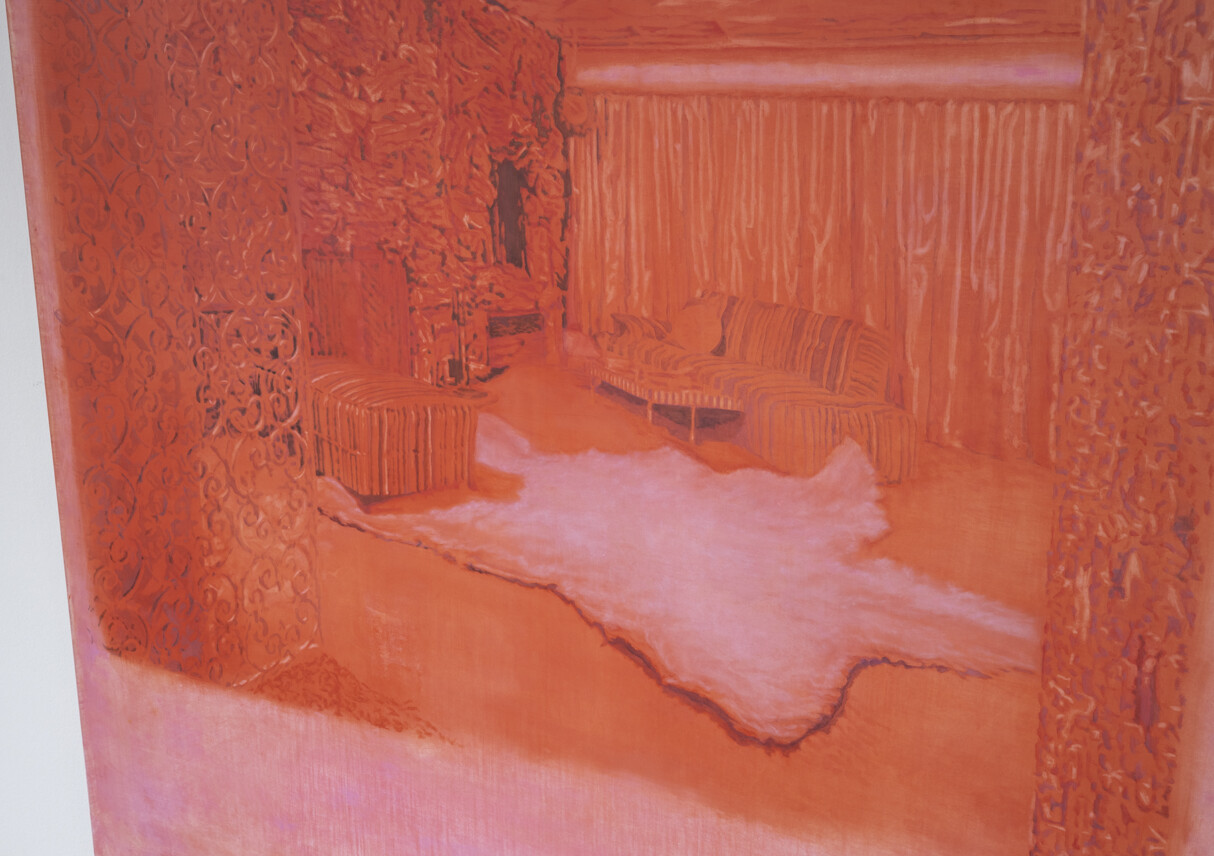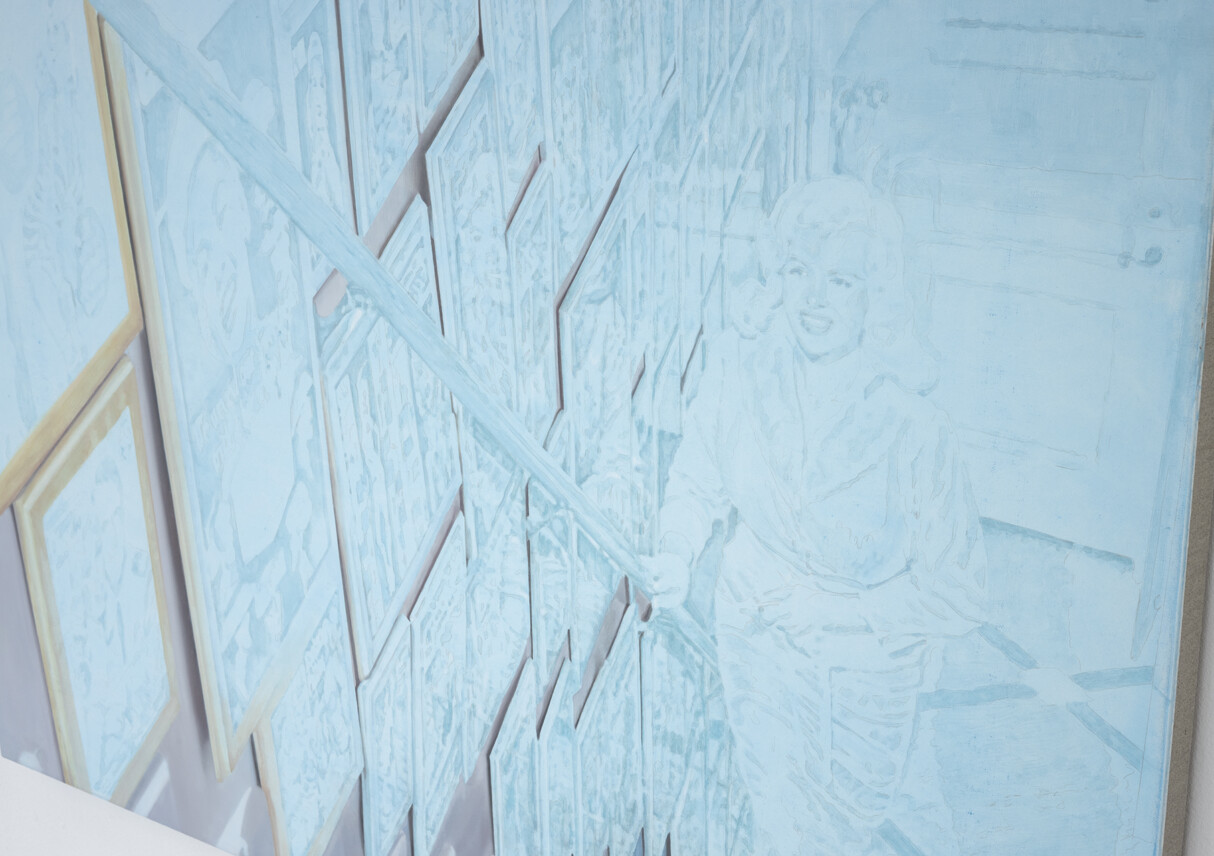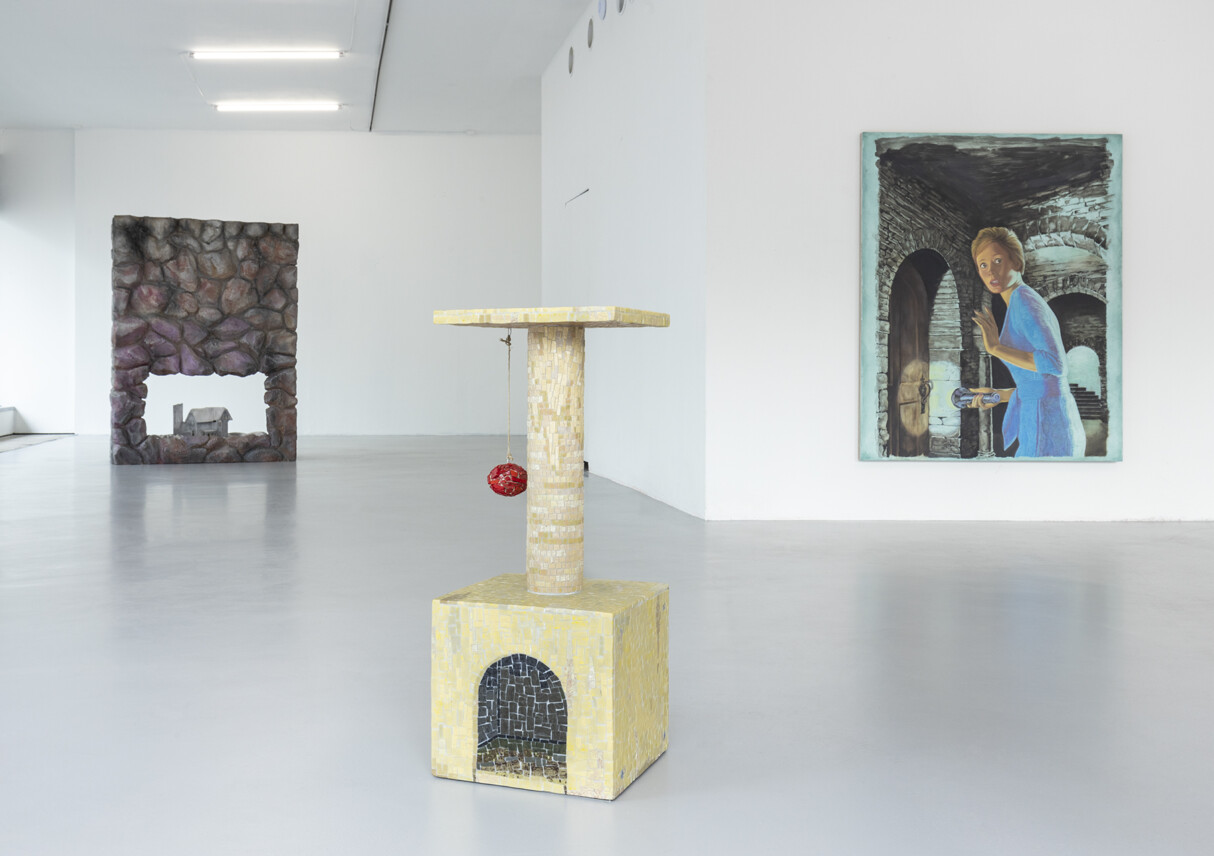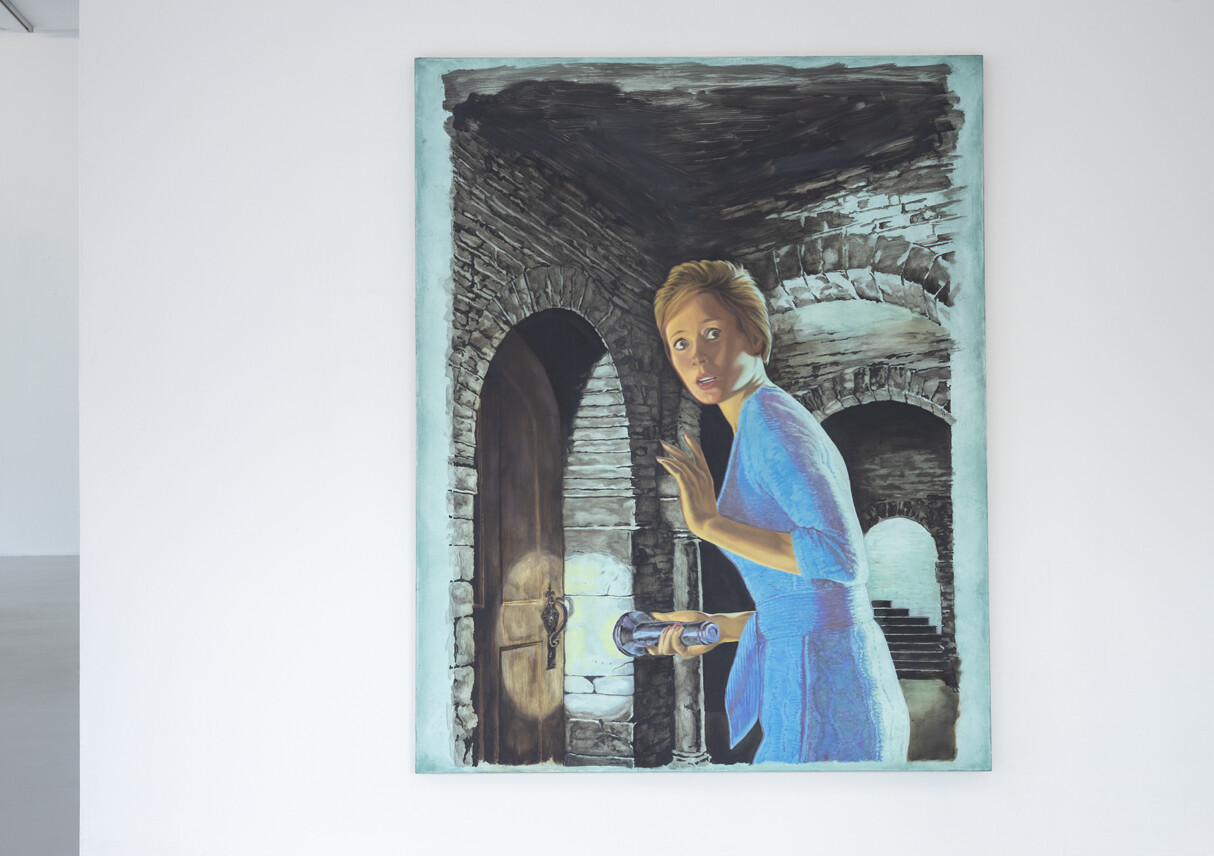 Photo: archive Kunsthalle Bratislava, ©Leontína Berkova.
Melanie Ebenhoch: Bluebeard's Castle
23.06 - 15.08. 2023
Curated by: Jen Kratochvil
Bluebeard and Hugh Hefner, the founder of Playboy, meet on the porch to discuss women and their favorite weapons of choice. Beatriz Colomina and Paul Preciado walk through Villa Mueller, discussing how raumplan is just a witty way of transforming a building into binoculars of the male gaze, and how such singular patriarchal elements informed the current pharmacopornographic system of societal domination. Jane Mansfield woke up from a nightmare about Marylin Monroe.  Fred Astaire realized he was no longer sure why he had entered the room, and the ghost of high modernism finally understood that its heart beats for fascism. Melanie finds herself juxtaposed against the backdrop of a 1950s medieval dungeon, and who's to say if she's posing for a cheap romance book cover or actually getting closer to finding Norman Bates' mother?! Impossible to say, at this point. 
The scene is too densely populated for all this to be simply just a series of random anecdotes. There are too many voices and the web of intersectional relationships is too complex. The suspense grows, and the cat has yet to enter the room. So wait for her, and let's see what actually happens. And maybe, by the end of the day, someone turns on the light. Click. Here we go…
Program 22.06.2023
18h, A Window
Bluebeard's Castle
Artist: Melanie Ebenhoch
Curator: Jen Kratochvil
19h,  A Hall & A  Black Box
Floor Is Lava
Participating Artists: Hynek Alt / Petra Feriancová / Adrián Kriška / Marie Lukáčová / Martin Maeller / Ruth Novaczek / Anni Puolakka & Ellie Hunter / P Staff / Iveta Schovancová
Curators: Denis Kozerawski & Jen Kratochvil
19h, A Ring
Neuroworm and Machines of Escape
Digital Arts (AFAD) x Architecture Studio II (AFAD)  x Architecture III (UMPRUM)
19:30h, A Hall
Performance by Ruth Novaczek: Ghost Situation
(as part of Floor Is Lava)
22h, Fuga
Kunsthalle Bratislava – Floor Is Lava (There is a space for collective joy before you die)
Venue: Fuga
Door opens at 21h
Start at 22h
Entrance fee 5€
Lineup: DJ AstraZeneca, hadri, Microchic, NEW MAGIC MEDIA