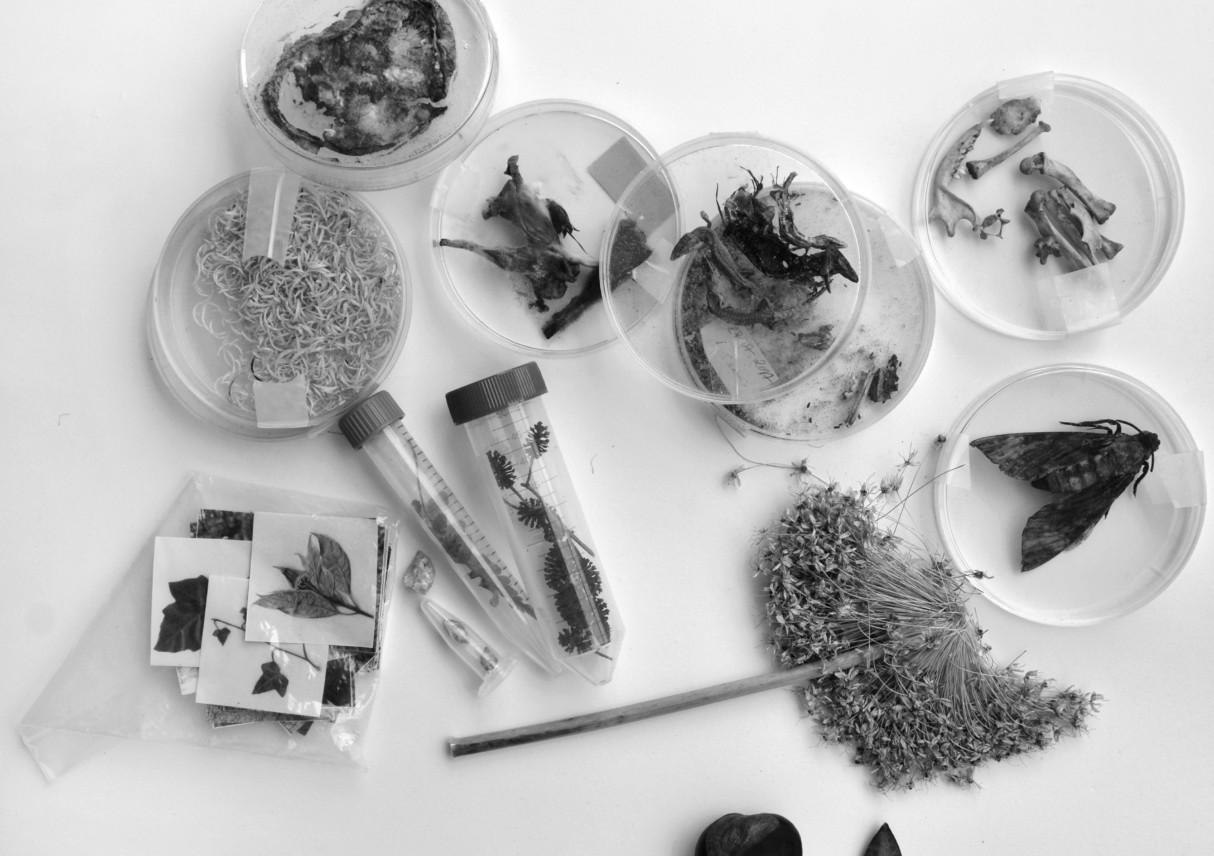 In Vain: Self-Archiving as Landscaping
28.05. 2023, 16-19h
Curated by: Jelisaveta Rapaić
We invite you to Tijana Radenković's workshop, entitled "In Vain: Self-Archiving as Landscaping", which will explore self-reflection, personal and existential perceptions of landscape. Participants will leave with a personal database inspired by traditional institutional archiving that will be subjectively based on one's understanding of the self, its passing and relation to the world as we know it. We will speculate on fragile topics such as monuments, inner worlds, identities, species, everyday rituals, imagine futures, landscapes and different forms of existence. The workshop is inspired by Tijana's project Current state//Artist's collection (2016) and will delicately balance the grounding, simple, human feeling and the superhuman, pseudo-scientific perspective of the observer. 
The workshop "In Vain: Self-Archiving as Landscaping", curated by Jelisaveta Rapaić in conjunction with the current group exhibition Mud Keeper's Promise, curated by Tjaša Pogačar (the exhibition is the second part of a two-part exhibition project titled "Under This Strange Sun"), is produced as part of the Night of Museums and Galleries 2023 programme, and will take place on 13.05. 2023 at 5-8pm in the exhibition space A Window at Kunsthalle Bratislava.
"The second landscape of "Under This Strange Sun" is a sample of a world in transition, a realm of post-anthropogenic wilderness stretching between what is obsolete and what is yet to come. Experiences of loss, decay, mutation, transformation and growth mark this interim condition, and anticipate a new way of worlding that holds a promise that something else might spring from the traces we leave behind." (Tjaša Pogačar, curatorial text)
The workshop is intended for all over 16 years of age and will be held in Slovak and English. The number of places is limited. The registration is mandatory. You can register by sending an email with your name and contact number to jelisaveta.rapaic@kunsthallebratislava.sk with the subject "Workshop: Self Archiving", no later than 27.05. 2023
Tijana Radenković (1991) completed her bachelor studies at the Faculty of Fine Arts in the class of prof. Čedomir Vasić, Master's degree at the Faculty of Fine Arts in the class of prof. Mileta Prodanović. In 2021 she completed her doctoral studies in art under the supervision of prof. Zoran Todorović. As a PhD student she completed an exchange stay at the Faculty of Art and Design, Department of Intermedia in Bratislava, Slovakia under supervision of Ilona Németh. She has exhibited at various festivals, art fairs, group and solo exhibitions in Serbia, USA, Slovakia, Croatia, Bosnia and Herzegovina, France, Italy and Germany. In 2021 she participated in two artist residencies: KAIR Artist in Residence, Košice and SNG Šaubmarov Mlyn, Pezinok. Her works are in the collections of the Kraljevo Museum, Surdulica Cultural Centre, Contemporary Gallery Zrenjanin, and Imago Mundi Luciano Beneton Collection.