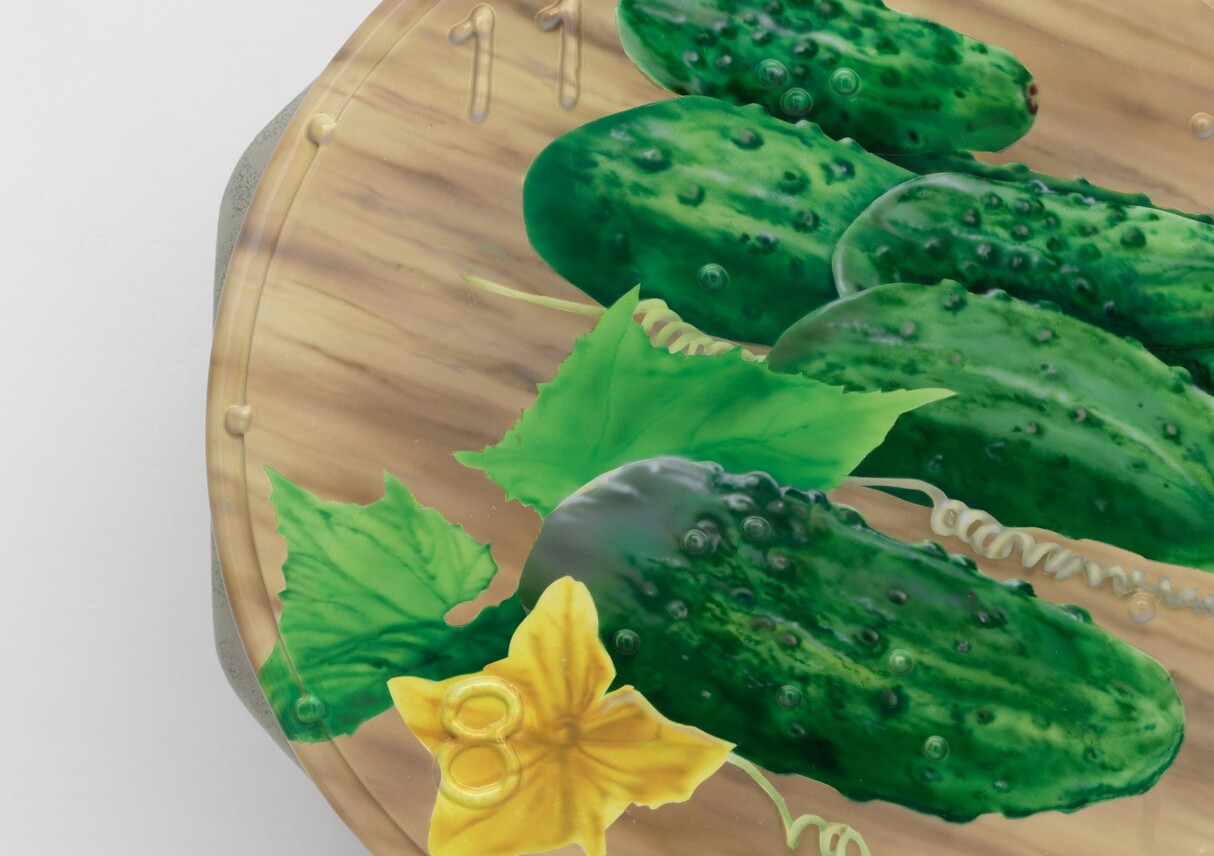 Magali Reus: Deeper Green 
06.09 - 16.10. 2023
Curated by: Jen Kratochvil
Opening:
05.09. 2023 at 19h
Deeper Green, Magali Reus's first solo show in Slovakia, presents three bodies of new work
complimented by site-responsive interventions in the spaces of Kunsthalle Bratislava. The newly
conceived constellation of the work positions itself in the main exhibition space of the late-modern
building of the institution. Deeper Green probes the limits of artificiality, the commodification of nature,
and the extractive logic of late capitalism.
While engaging with the visual language of new materiality educated by the digital literacy of the
recent past, Reus brings together seemingly disparate industrial and handcrafted processes and
production methods, forming objects which oscillate on the border of the ready-made: elaborate
assemblages that engage with post-apocalyptic sculptural expressionism.
Reus' recent work incorporates imagery and references vegetable and plant life, commonly growing
across the European continent and beyond. While the work references the globalized agricultural
market and its focus on monocultural production, it equally includes notions of personal
reminiscences and memory. These seemingly contradictory languages set up frameworks that spark
an interpretation imbued with nostalgia and sentiment.
References to nature and its evolving societal perception rub up against design and the politics of
representation within a market-driven late-capitalist economy. Are we buying jam for its sweet
strawberry taste or for its rustic-looking packaging? What connections exist between economy,
design, politics, and individuation? And, in what manner can these be systematically represented?
How do we remember the taste of jam from childhood, and how do we perceive that taste now? In
what way do we understand a continuous expansion as opposed to a de-growth?