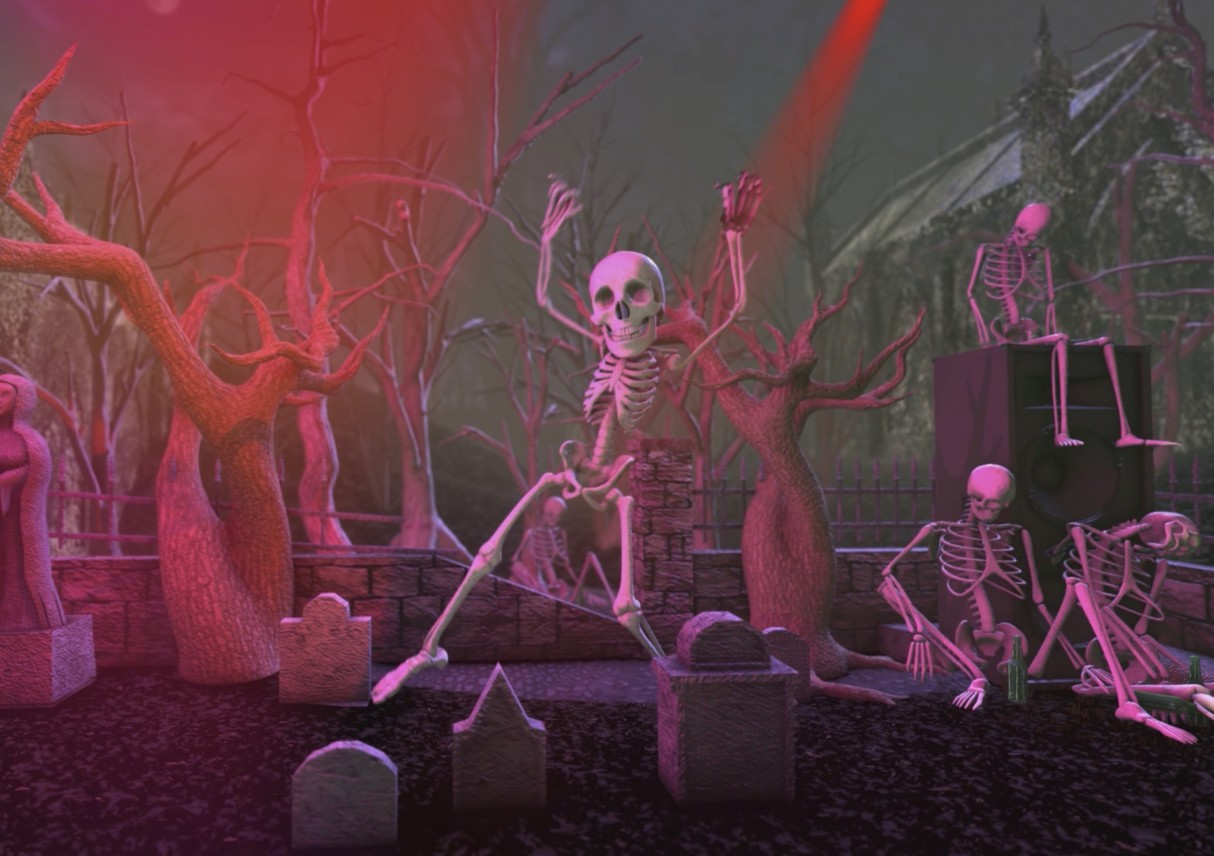 Floor Is Lava  (There Is a Space For Collective Joy Before You Die)
Collective joy is one of the main instruments of the fight for an equal, inclusive, and fully liberated society. The prevailing capitalist rule of individualism leads only to oppression, daddy issues, toxic machos, and bad hangovers. What we need is a utopian collective closeness, as naive as that might sound. We need to practice alternative systems, test their limits, and seek unattainable freedom.
One of the few fields for such experiments are clubs, raves and sweaty bodies  next to each other, with minds synchronized in an all-encompassing repetitive rhythm, filling the spaces otherwise reserved for doubt and anxious existential thoughts. Rave is a traditional revolutionary instrument with a rich history and multi-layered meaning.
If the Floor Is Lava exhibition speaks of the constant search for rare spots of safety in life where one can exist free from harm, then this event at Fuga, following the opening of Floor Is Lava, should provide such a temporary refuge – a refuge for anyone willing to join us in this collective experience led byDJ AstraZeneca, hadri, Microchic, NEW MAGIC MEDIA
At the same time, we cordially invite you to the opening of three exhibitions, a solo exhibition of Melanie Ebenhoch entitled Bluebead's Castle (A Window), a group show titled Floor is Lava followed by a performance by Ruth Novaczek (A Hall &  A Black Box), and a group show by the students of Digital Arts (AFAD) x Architecture Studio II (AFAD) x Architecture III (UMPRUM) entitled Neuroworm and Machines of Escape (A Ring). Afterwards, we invite you to join us at the opening after party in Fuga, titled Floor is Lava (There Is a Space for Collective Joy Before You Die) from 22h.
A BLACK BOX
18h, A Window
Bluebeard's Castle
Artist: Melanie Ebenhoch
Curator: Jen Kratochvil
19h,  A Hall & A  Black Box
Floor Is Lava 
Participating Artists: Hynek Alt / Petra Feriancová / Adrián Kriška / Marie Lukáčová / Martin Maeller / Ruth Novaczek / Anni Puolakka & Ellie Hunter / P Staff / Iveta Schovancová
Curators: Denis Kozerawski & Jen Kratochvil 
19h, A Ring
Neuroworm and Machines of Escape 
Digital Arts (AFAD) x  Architecture Studio II (AFAD)  x Architecture III (UMPRUM)
19:30h, A Hall
Performance by Ruth Novaczek: Ghost Situation 
(as part of Floor Is Lava)
22h, Fuga
Kunsthalle Bratislava – Floor Is Lava (There is a space for collective joy before you die)
Venue: Fuga
Door opens at 21h
Start at 22h
Entrance fee 5€
Lineup: DJ AstraZeneca, hadri, Microchic, NEW MAGIC MEDIA