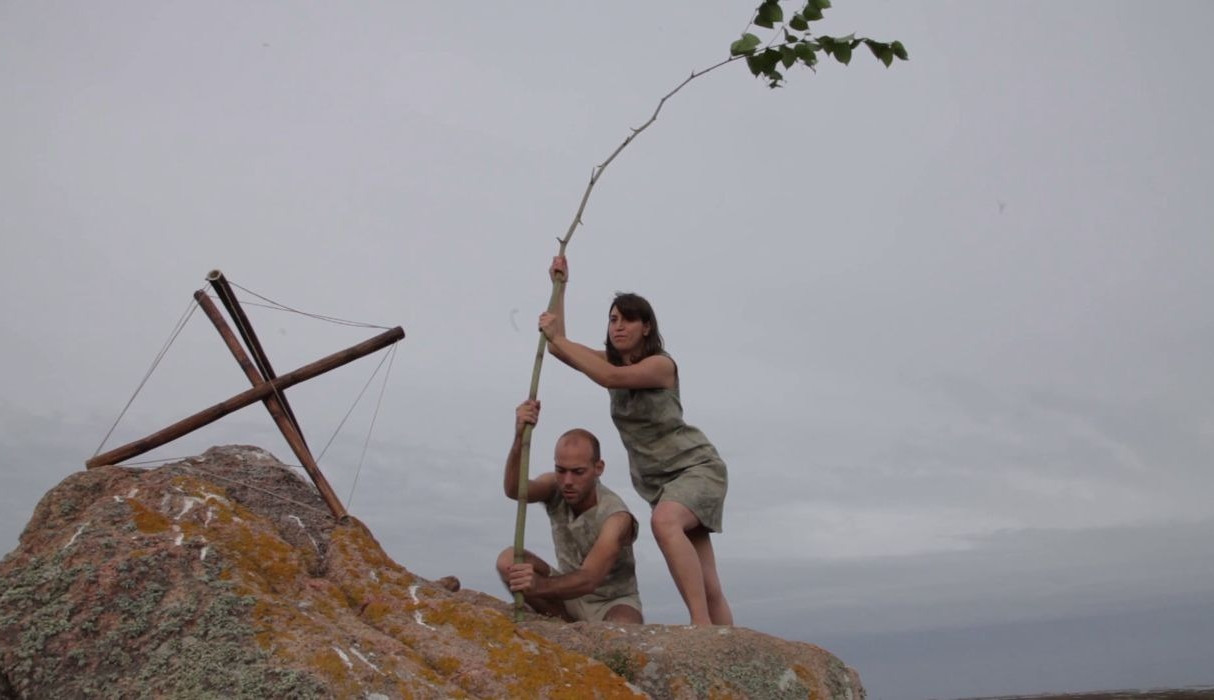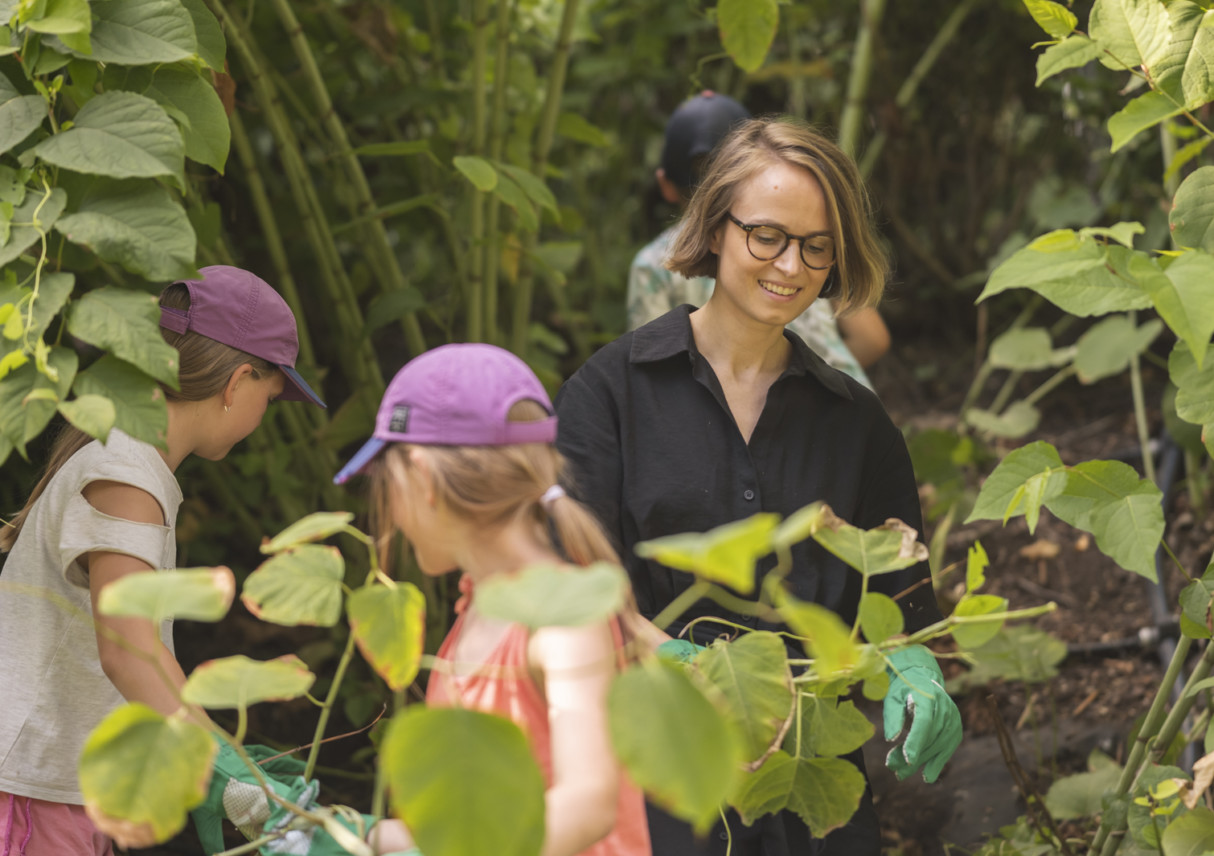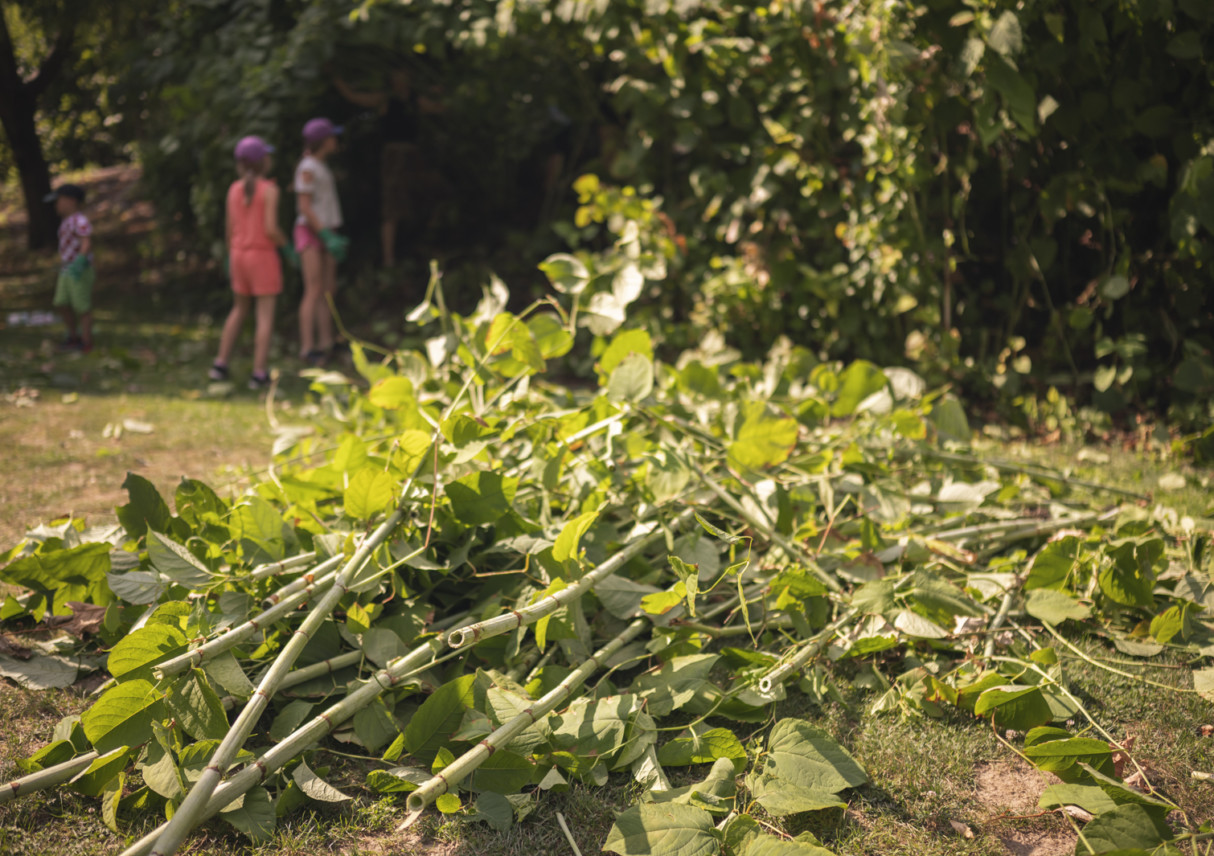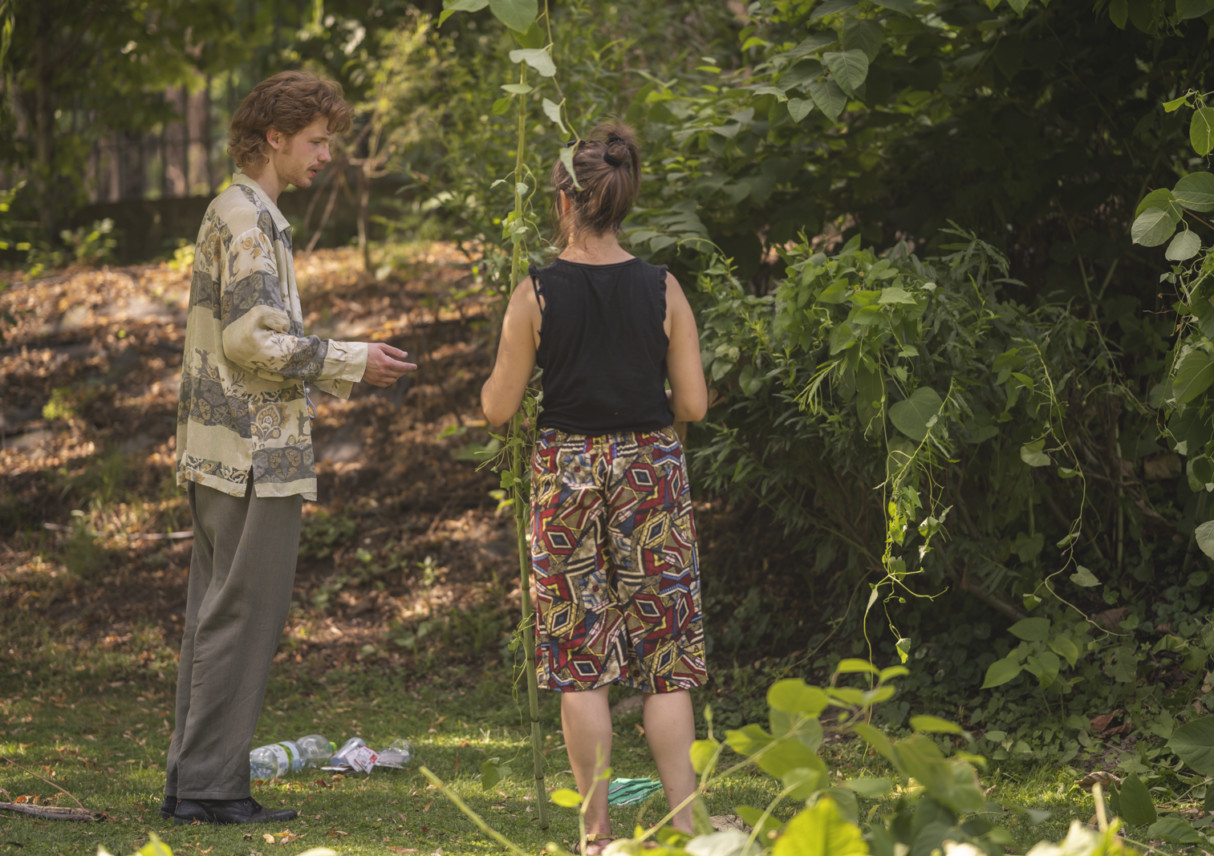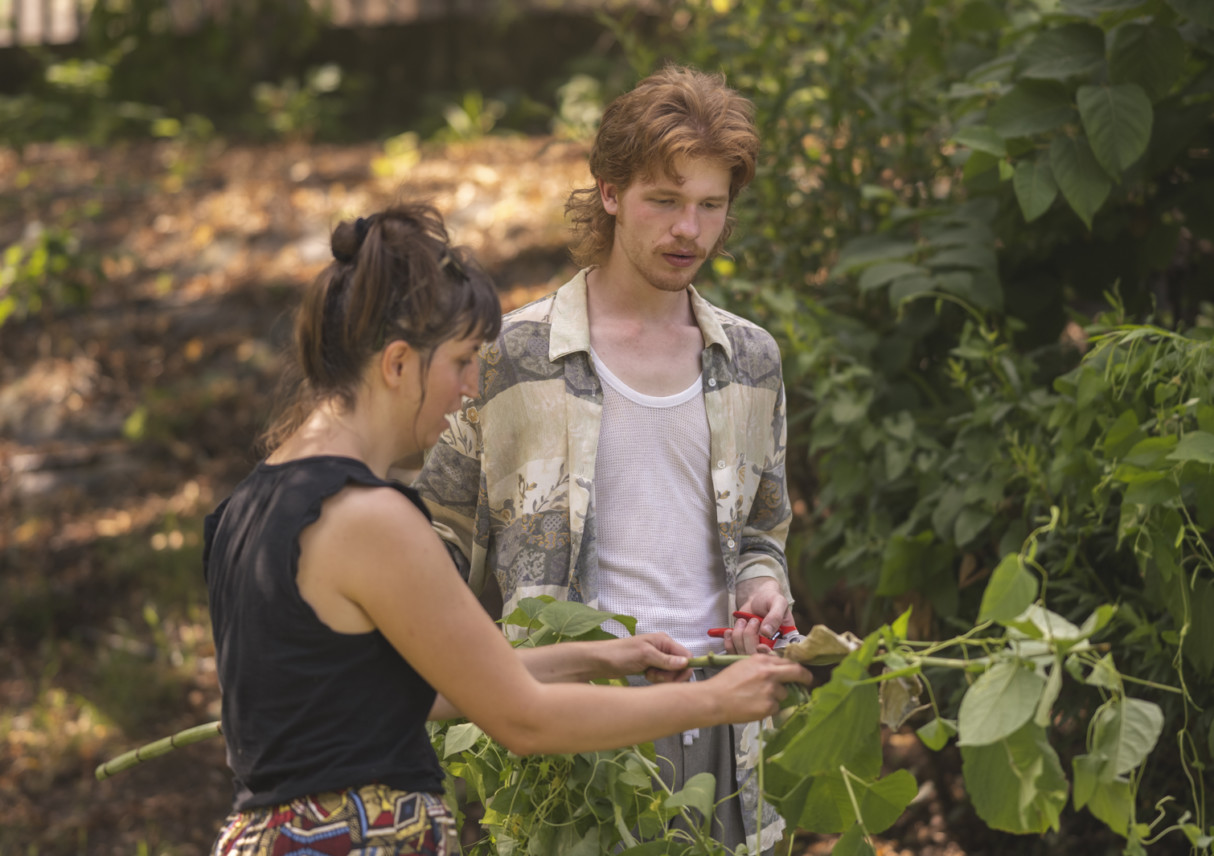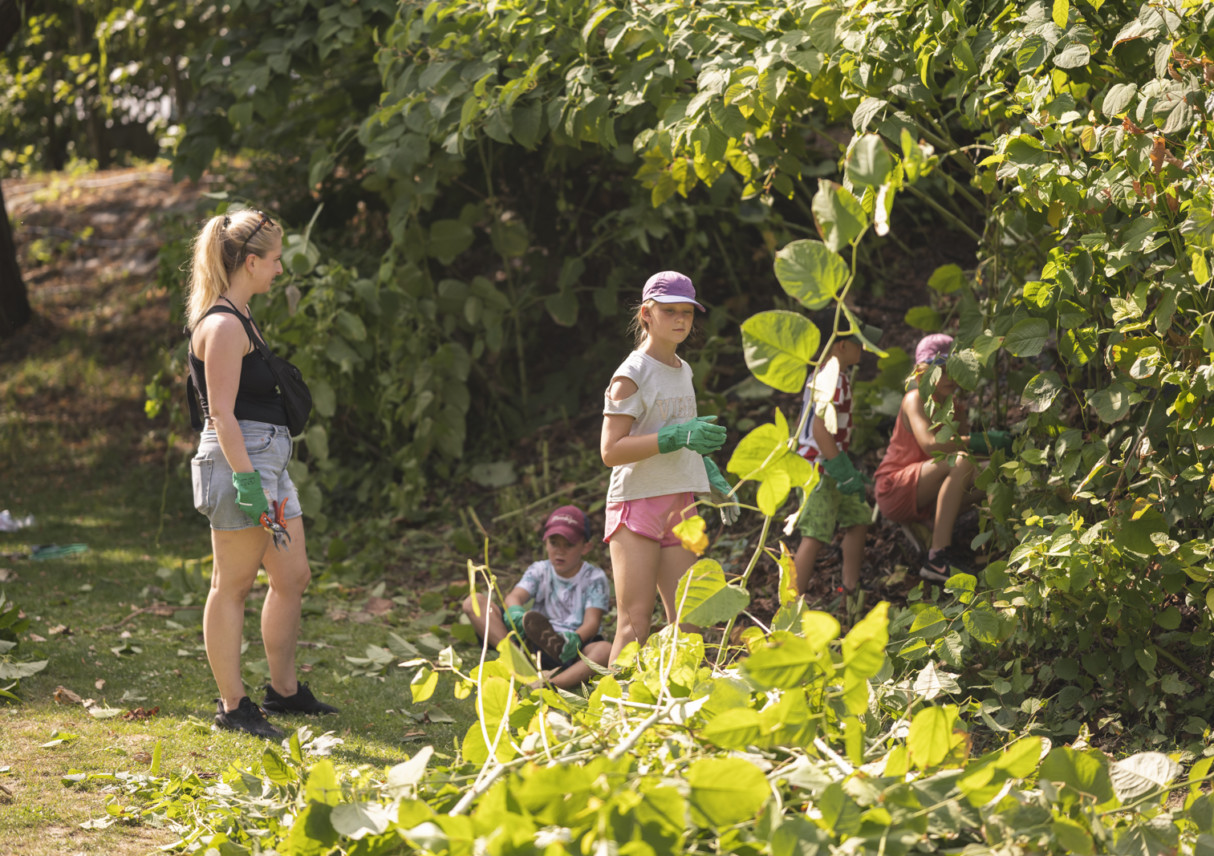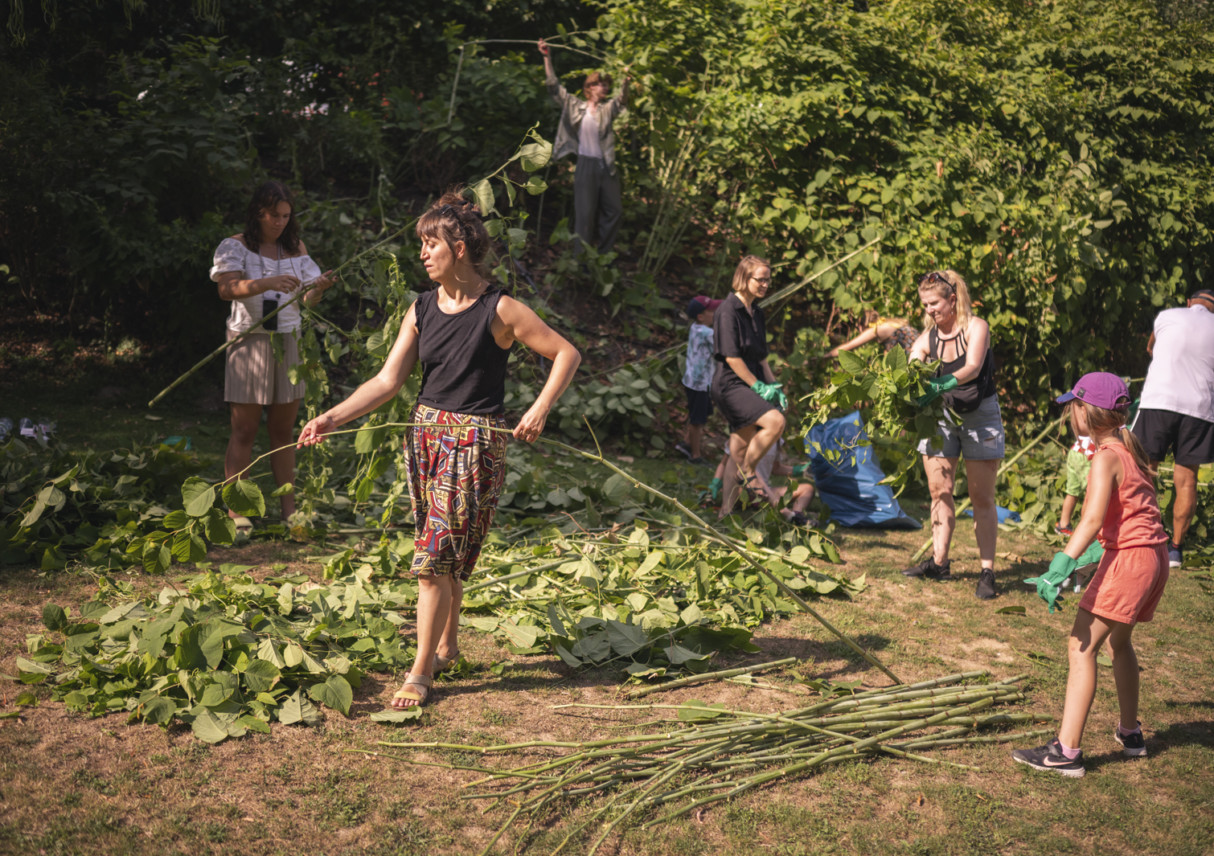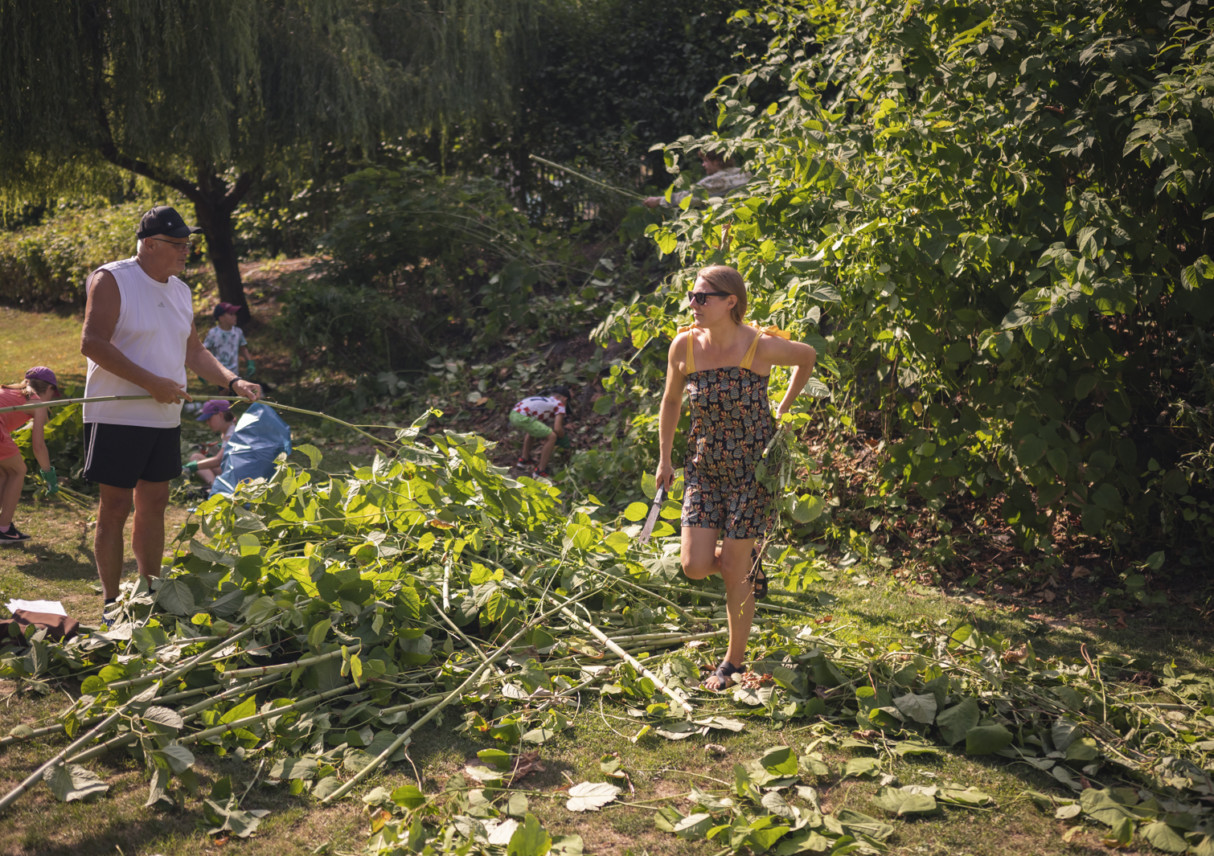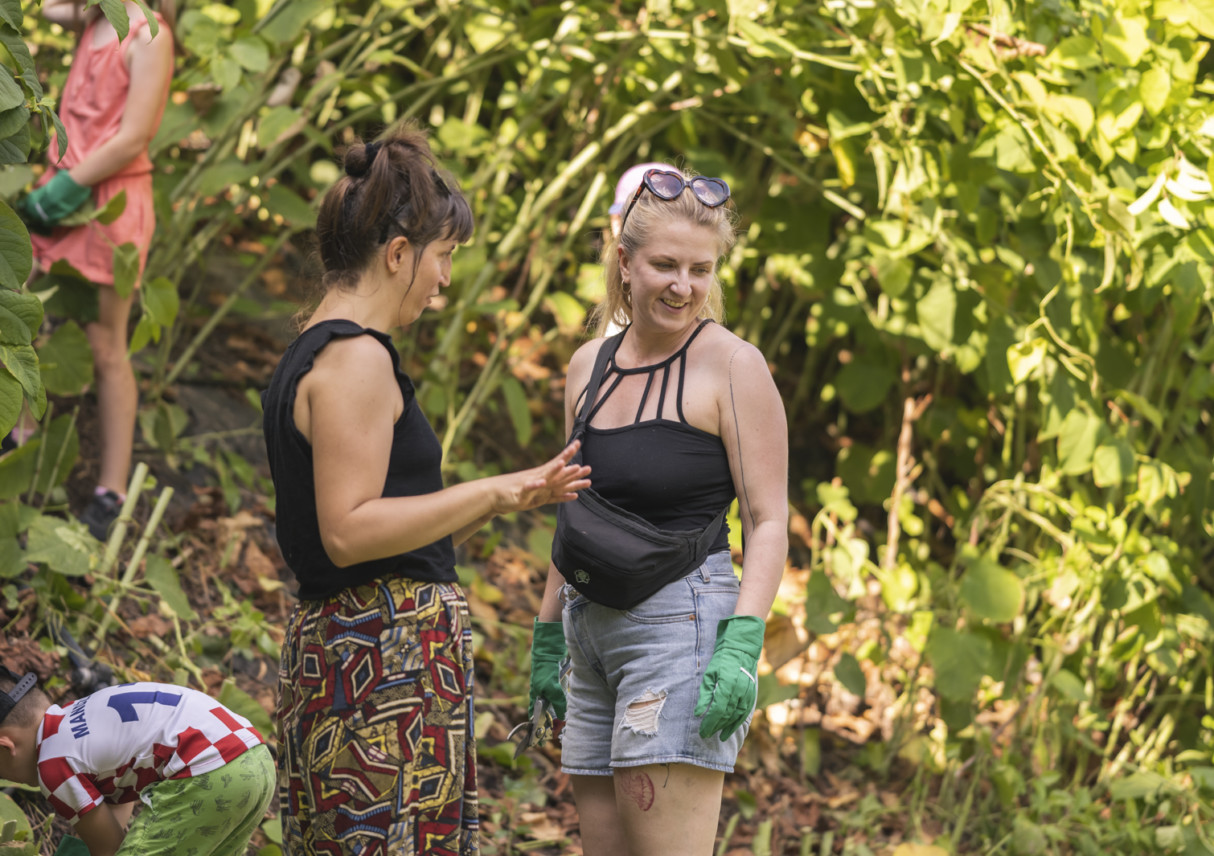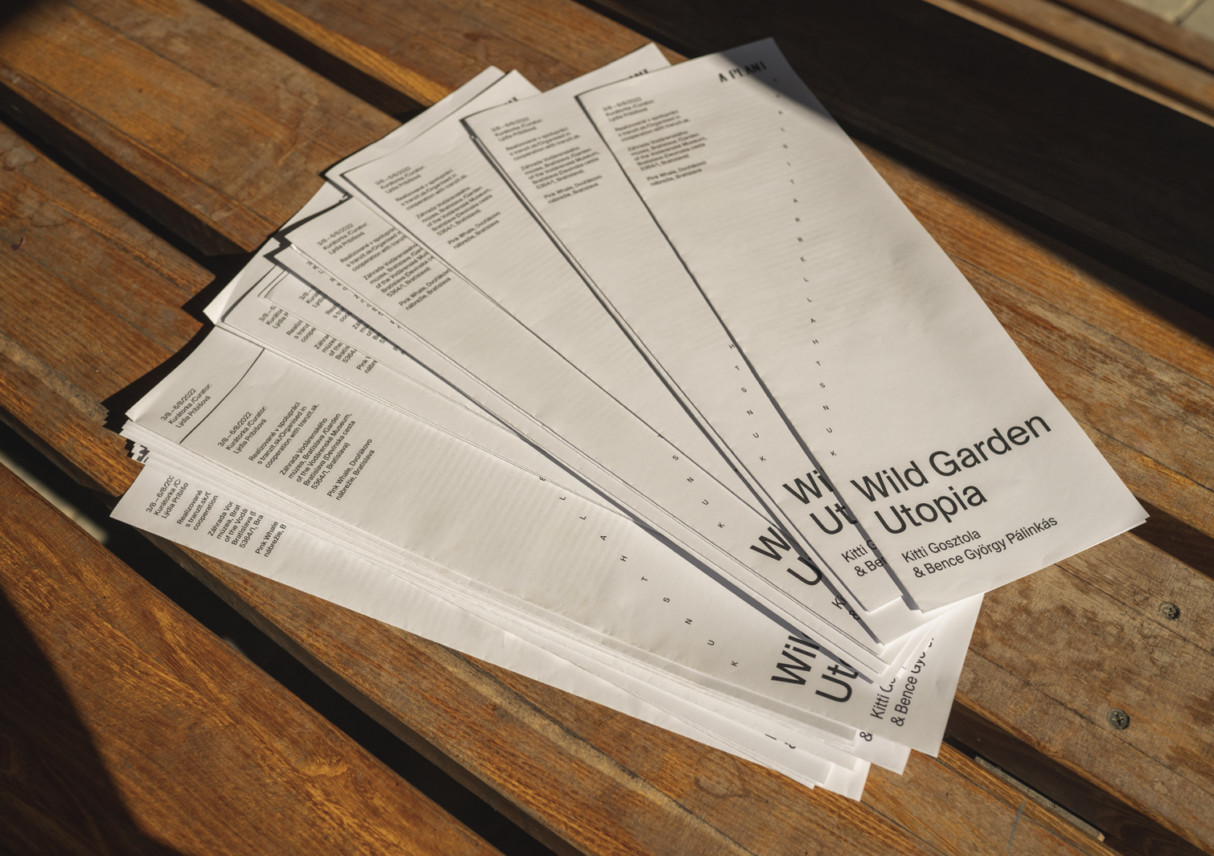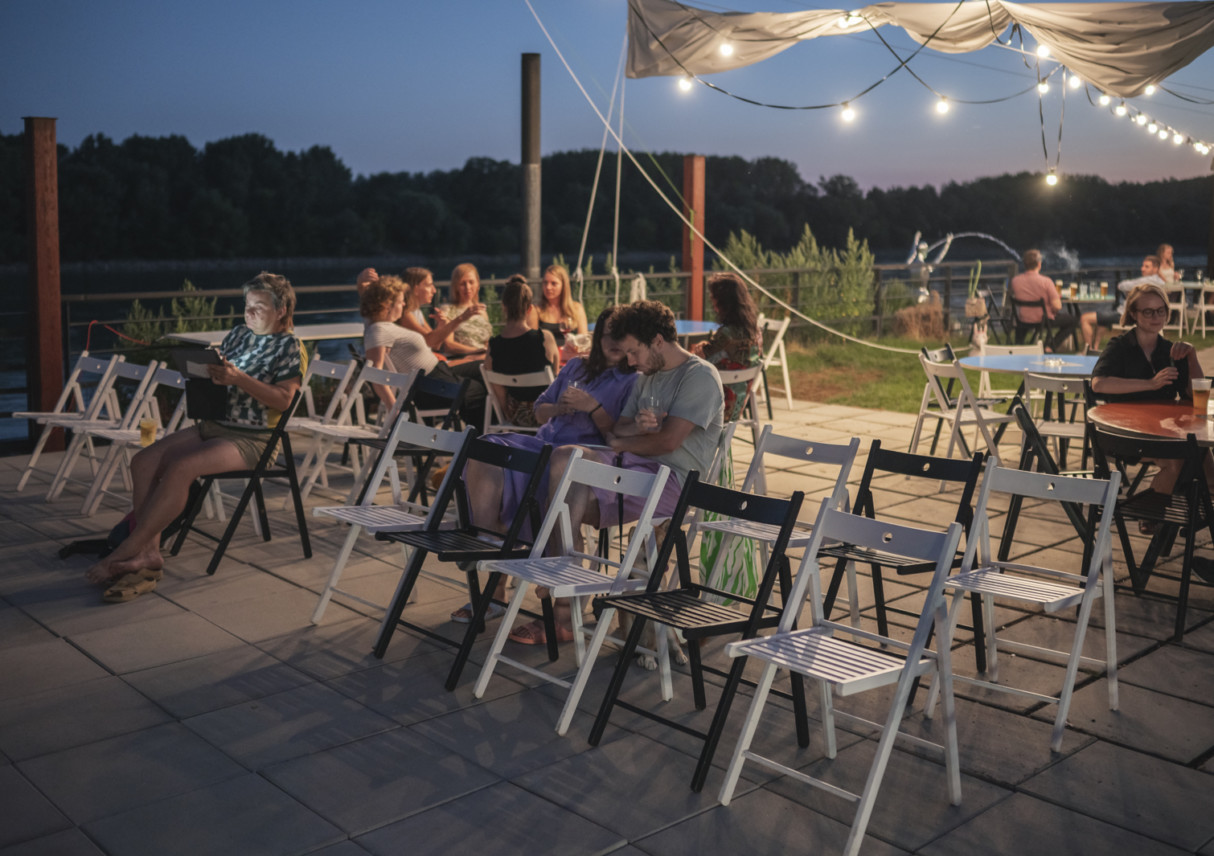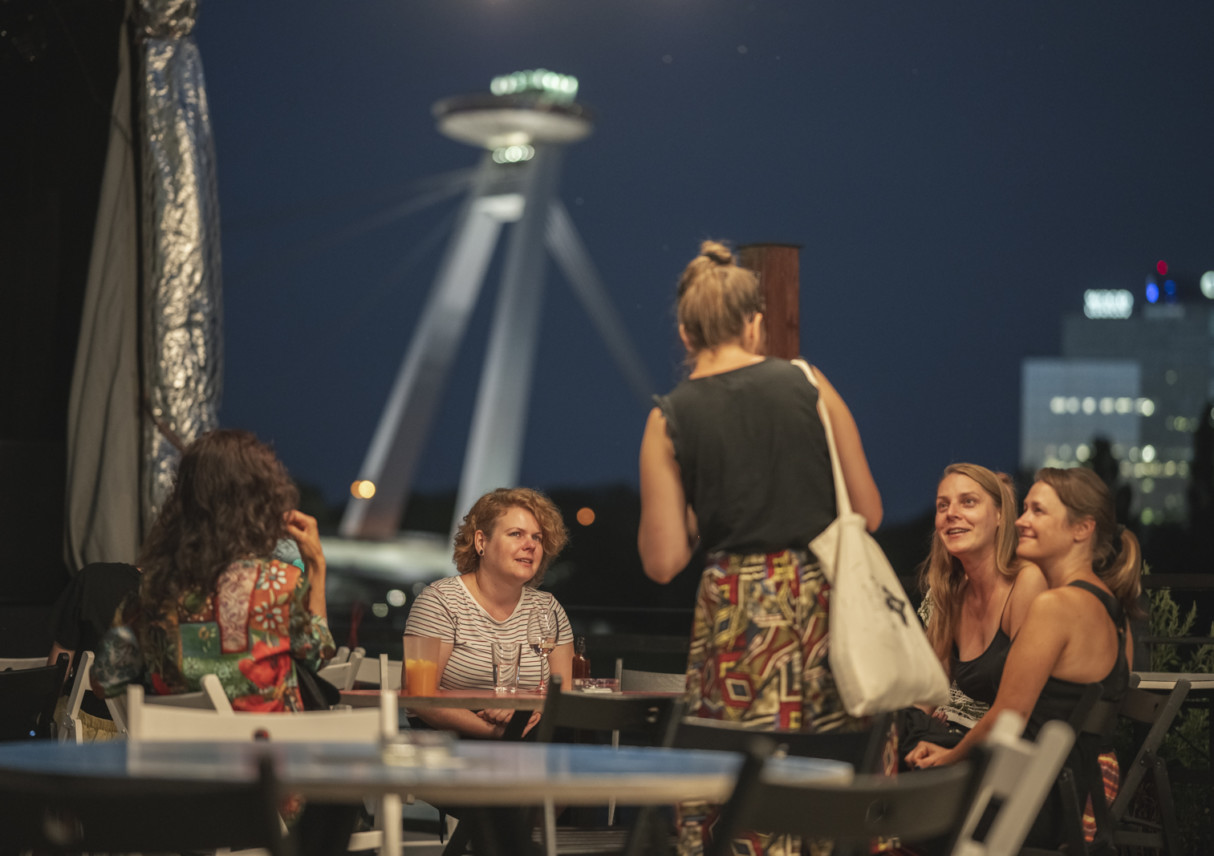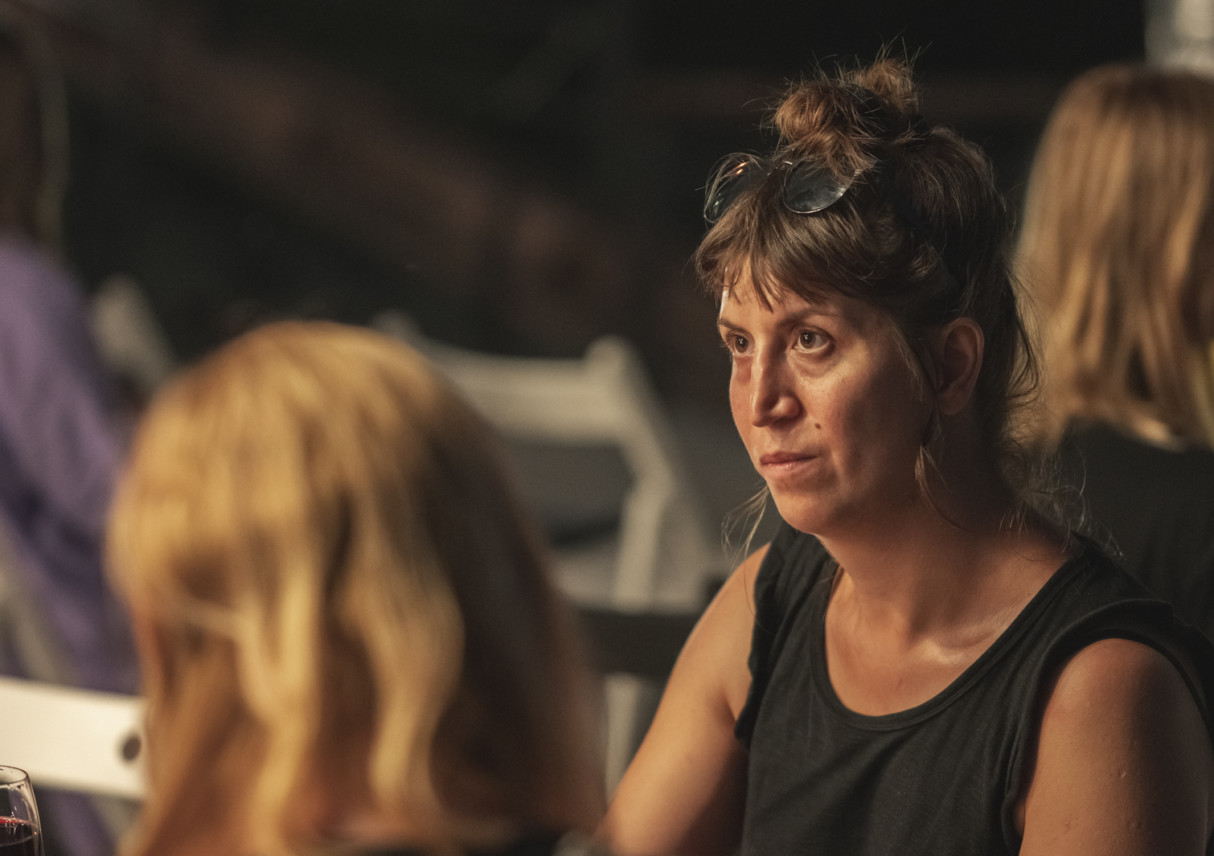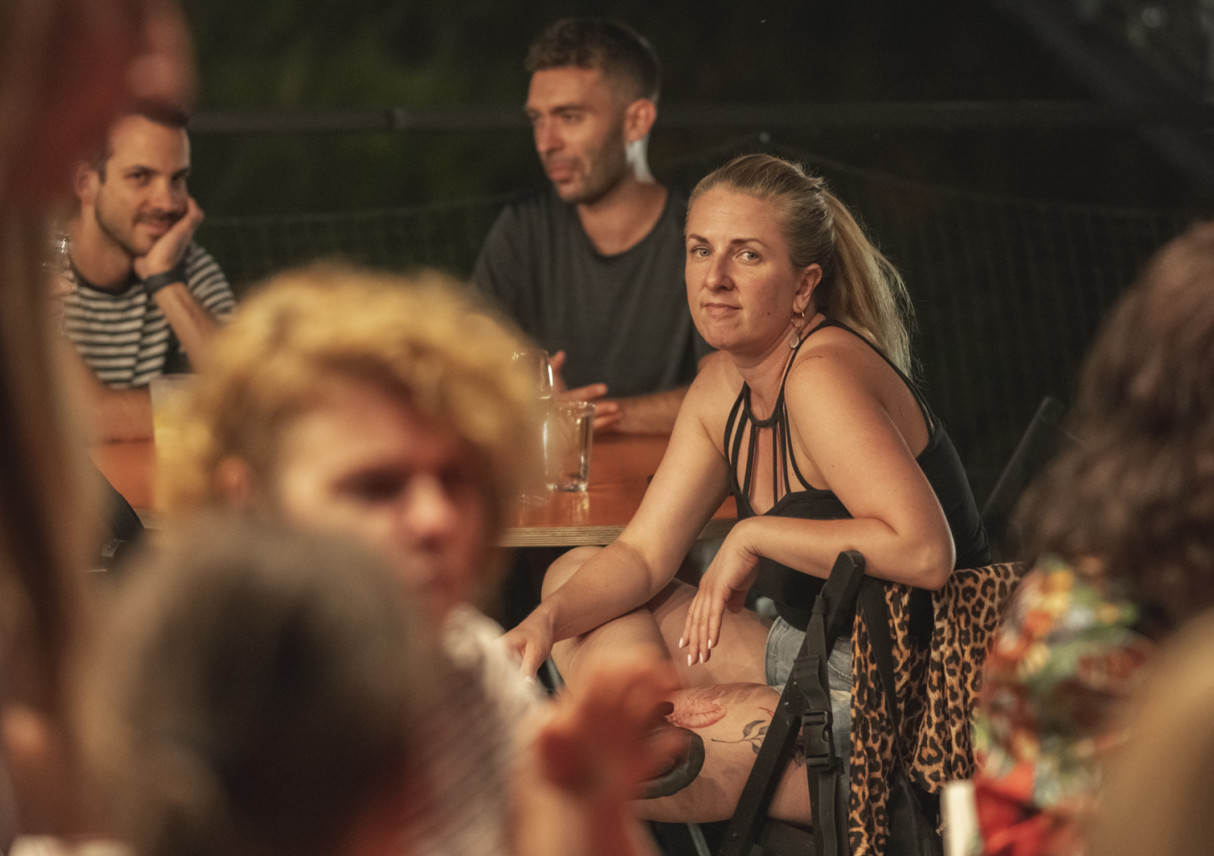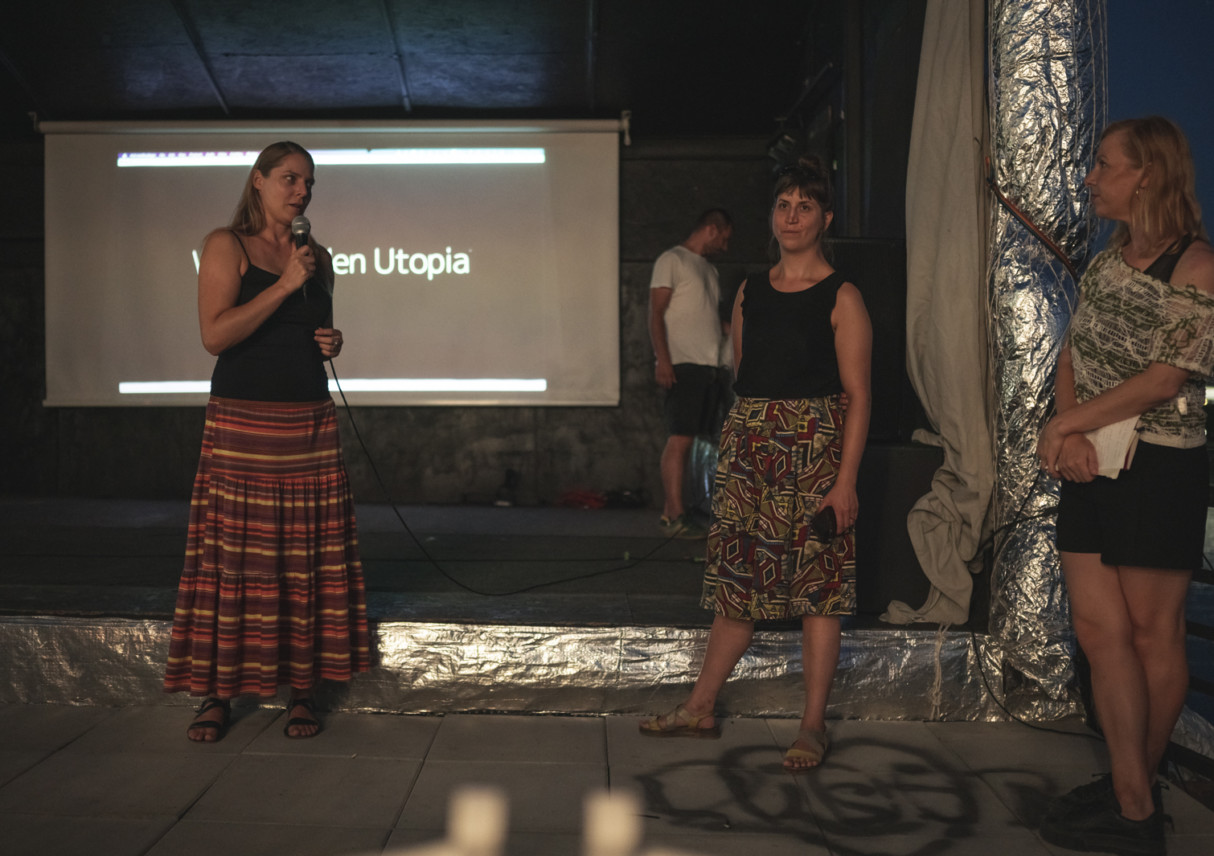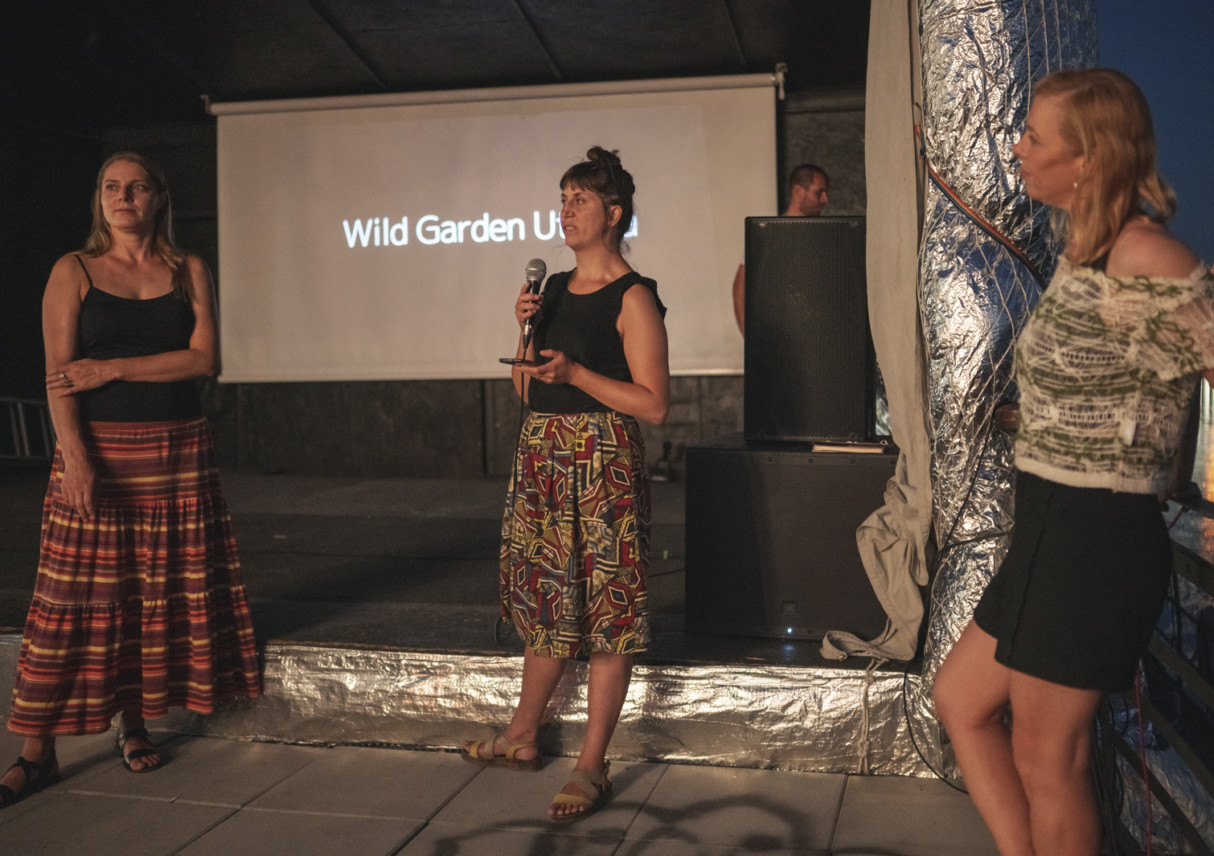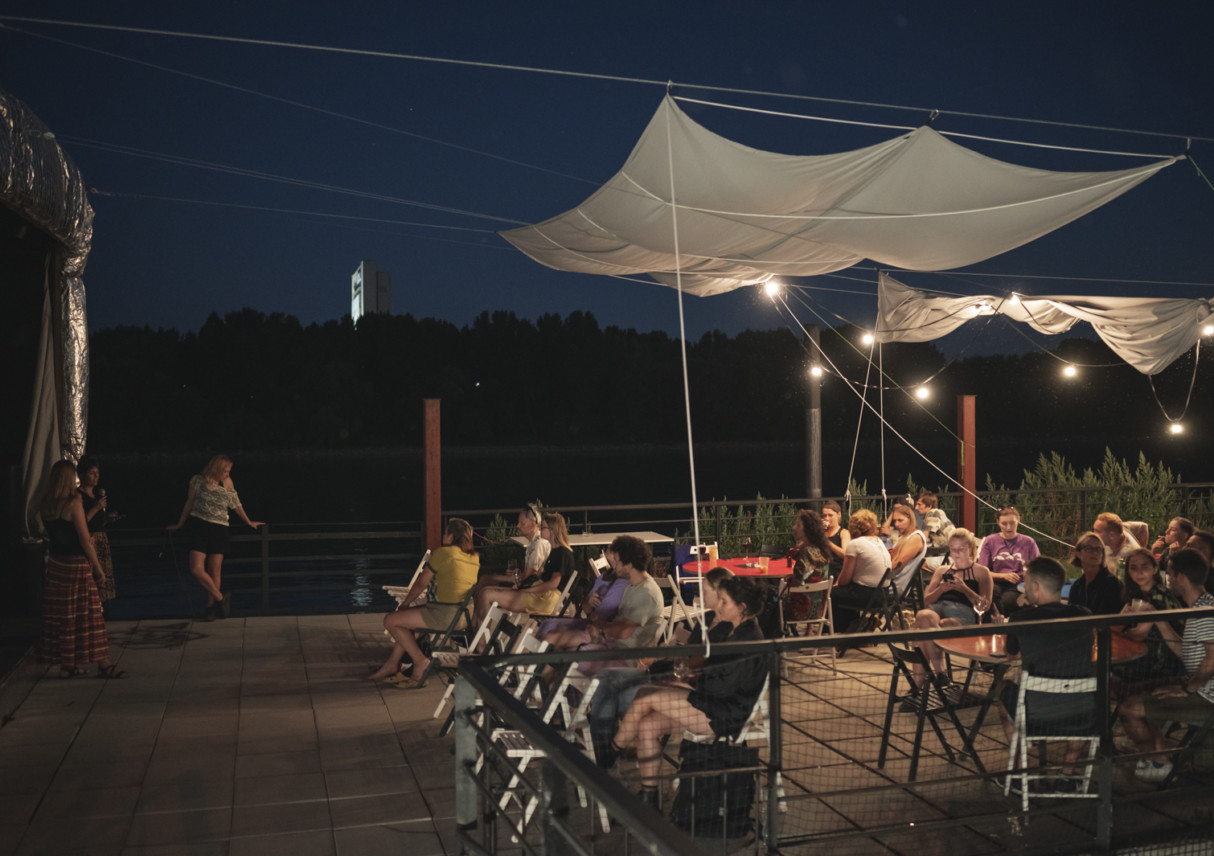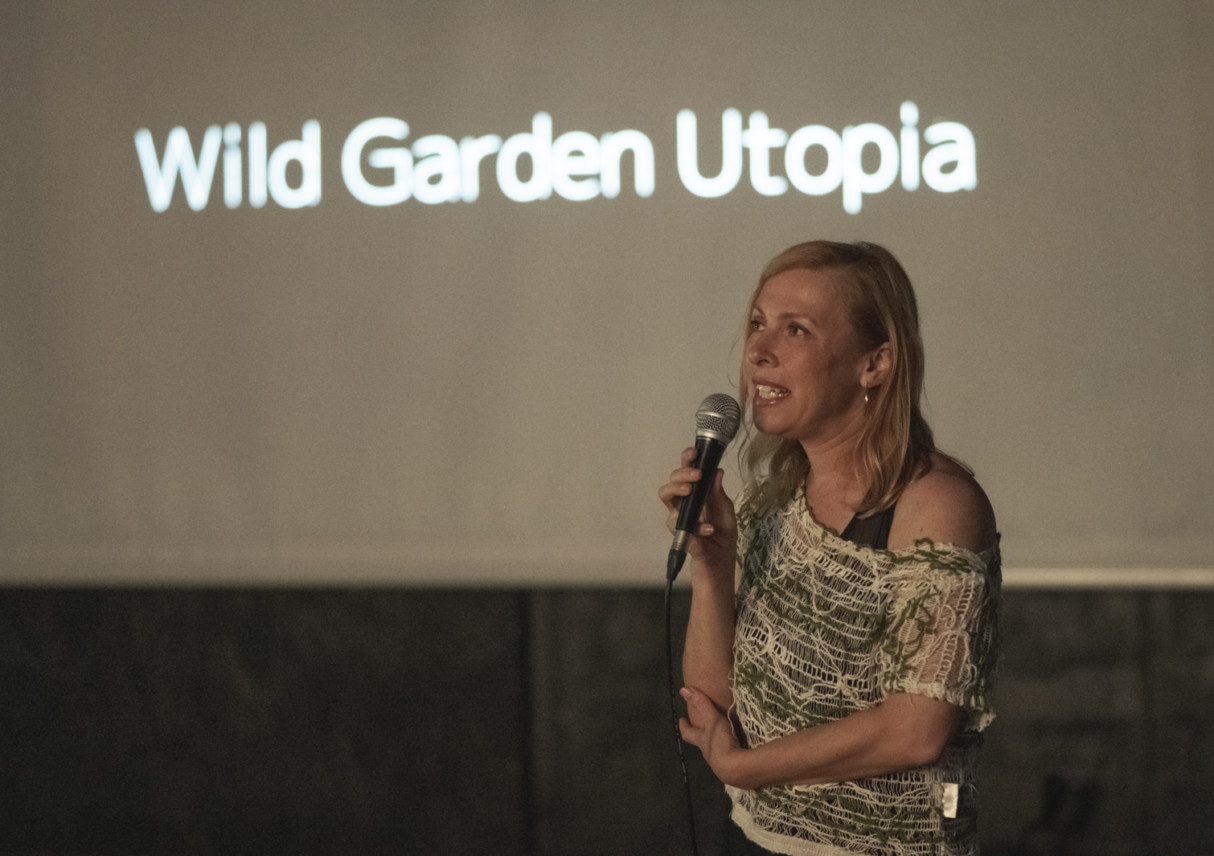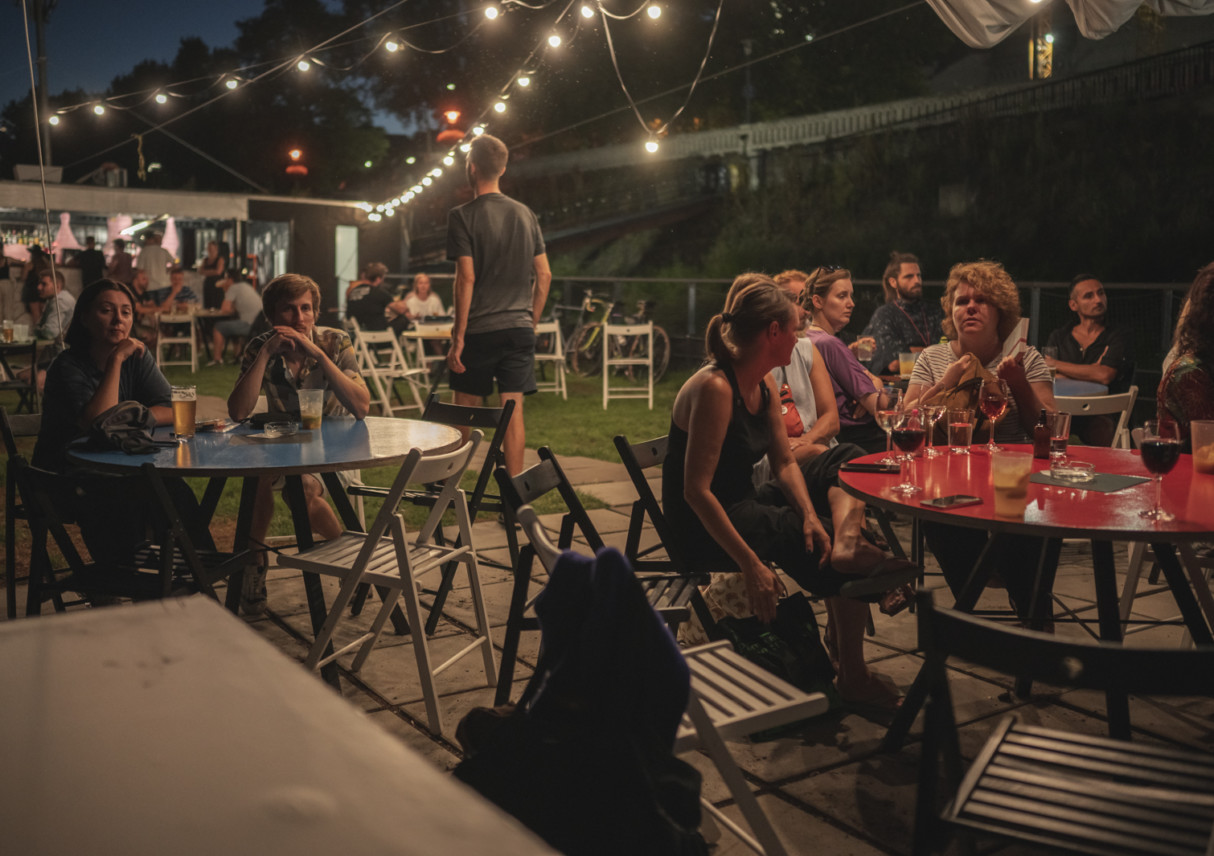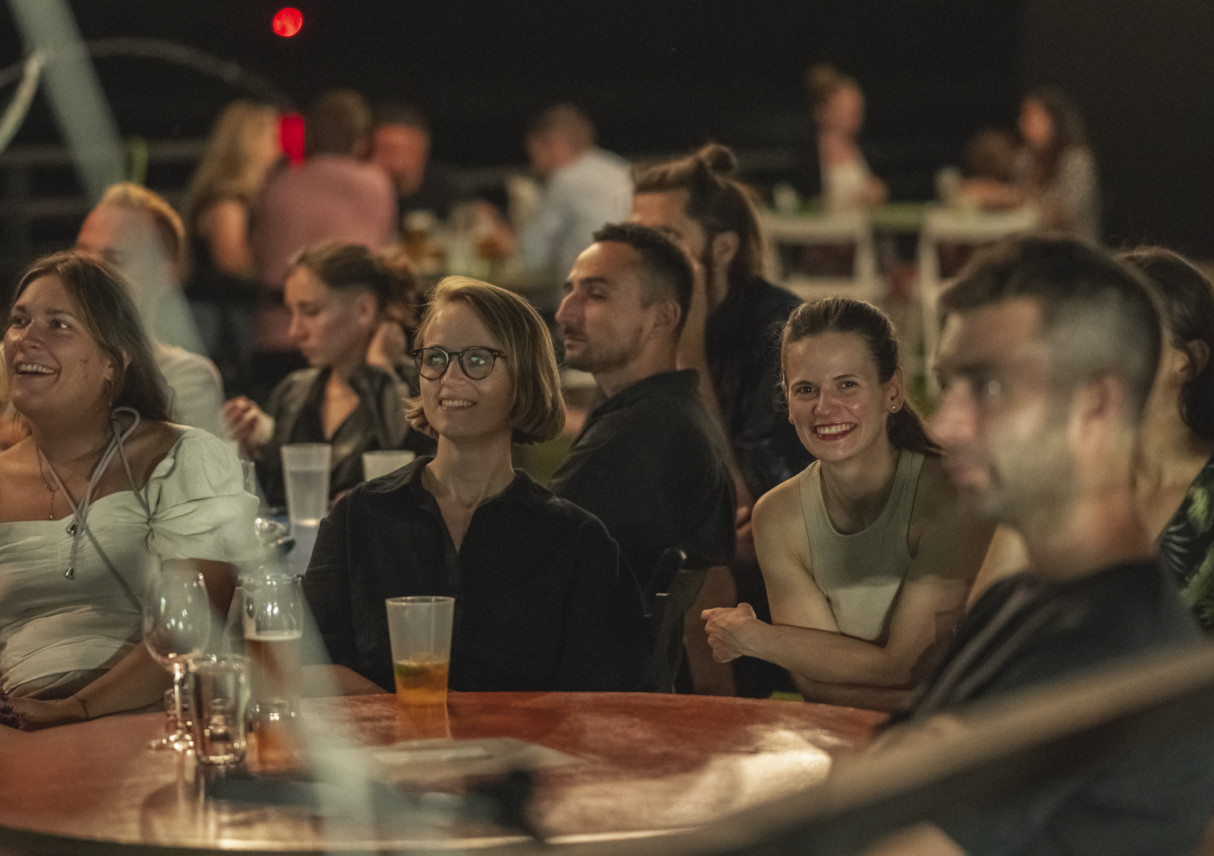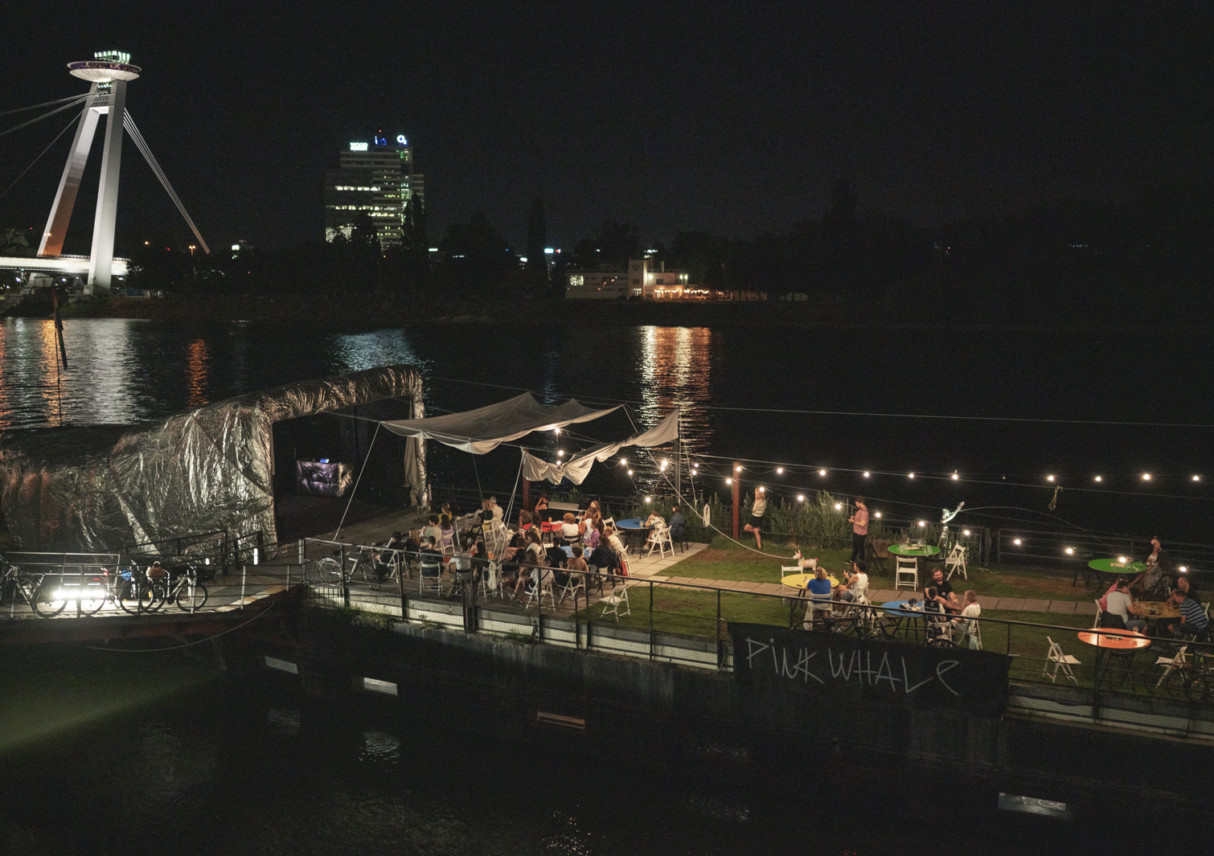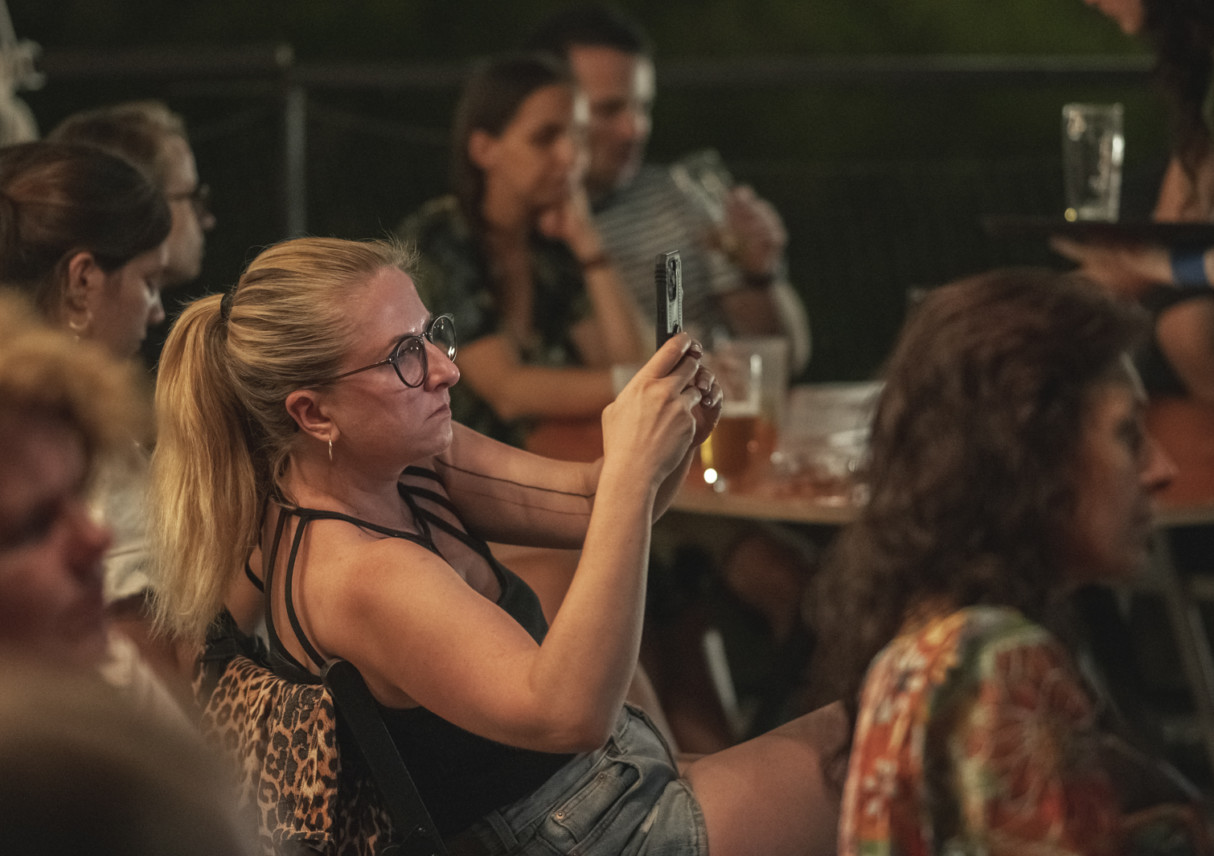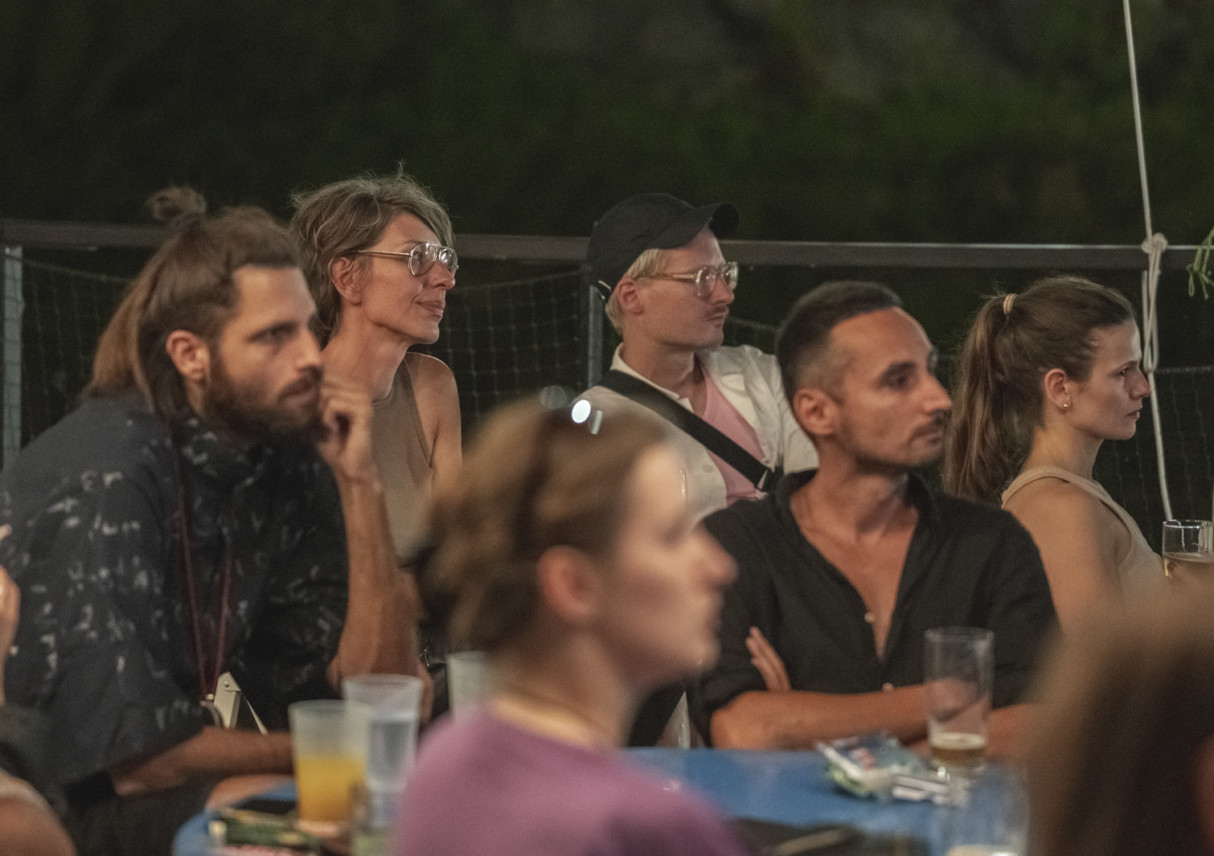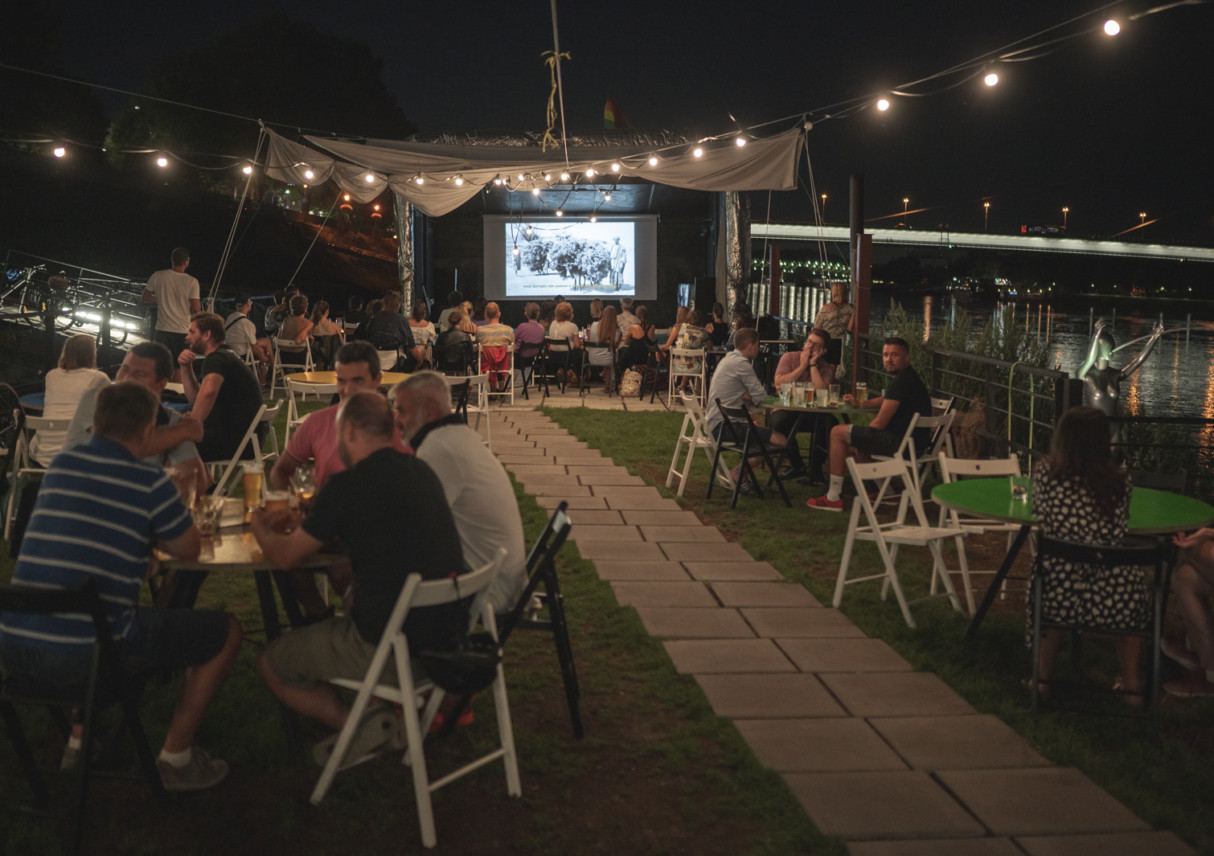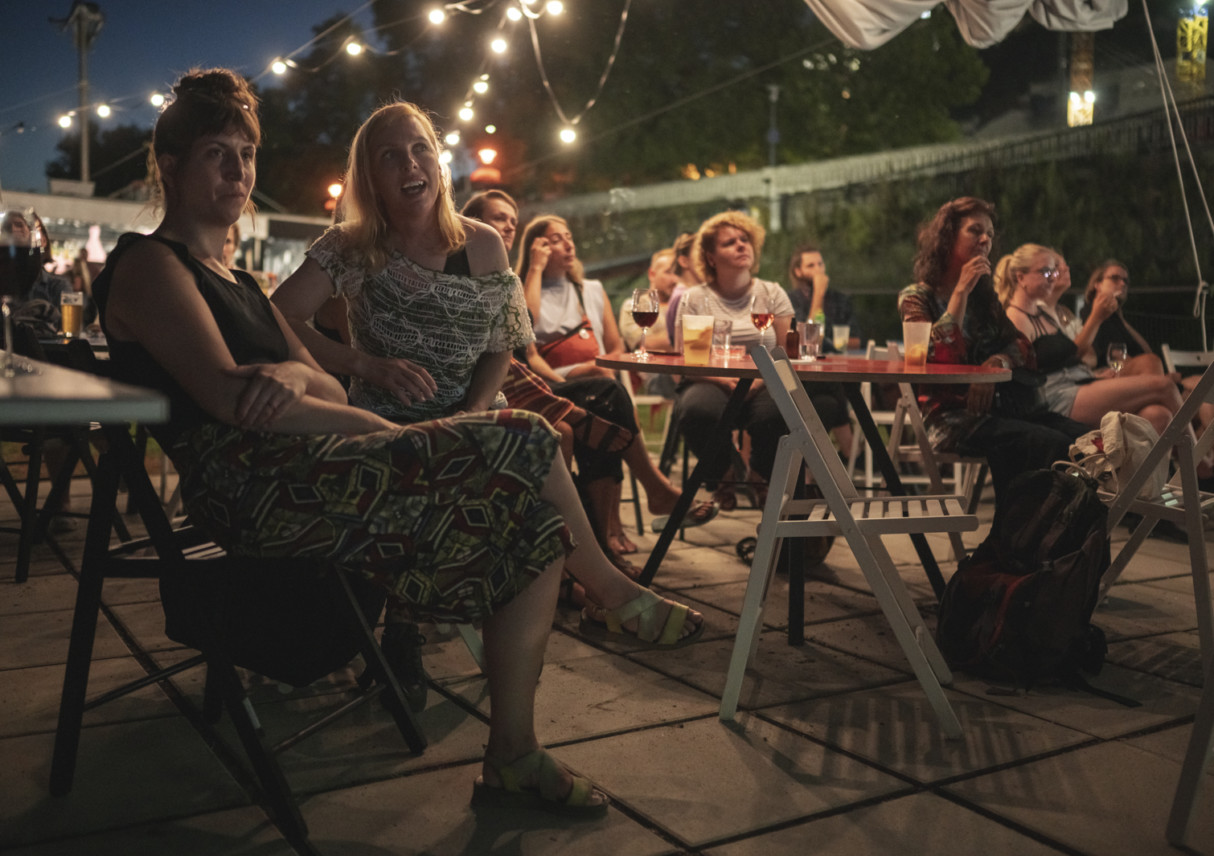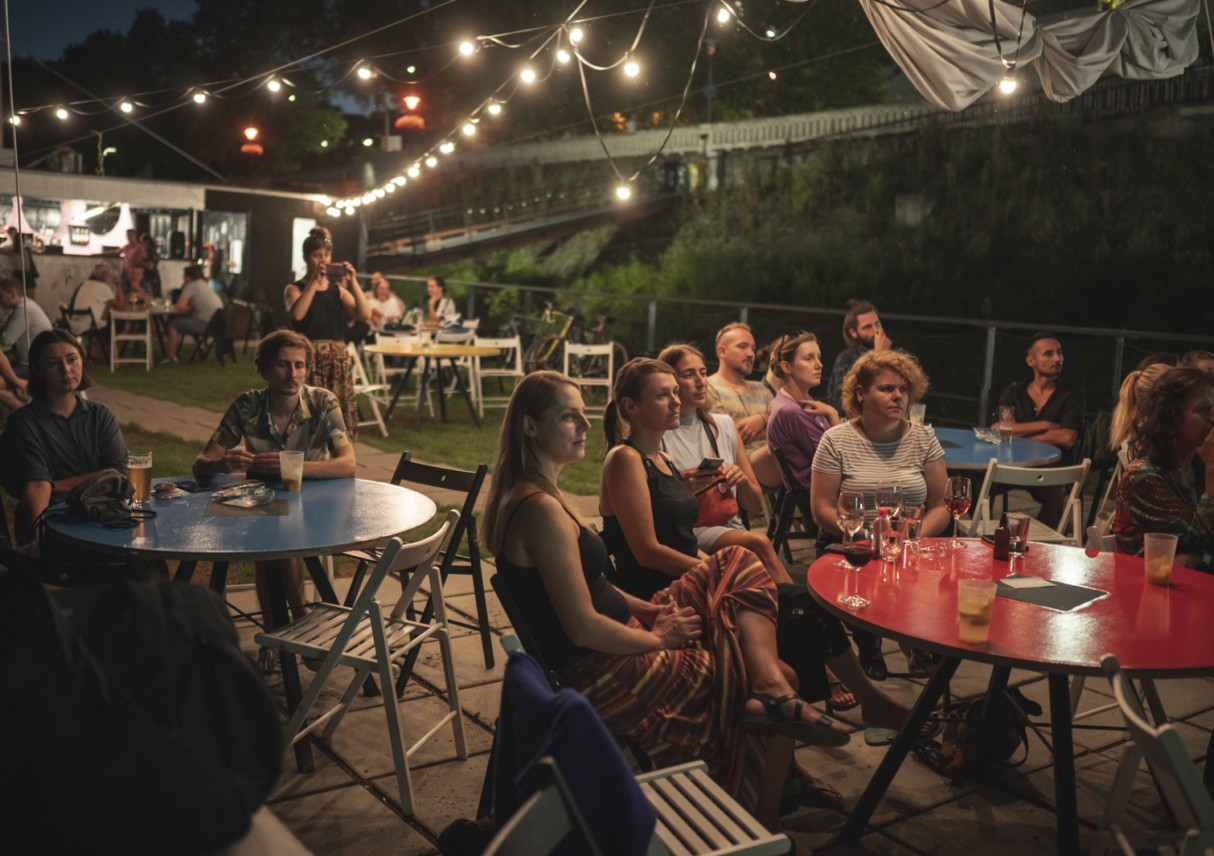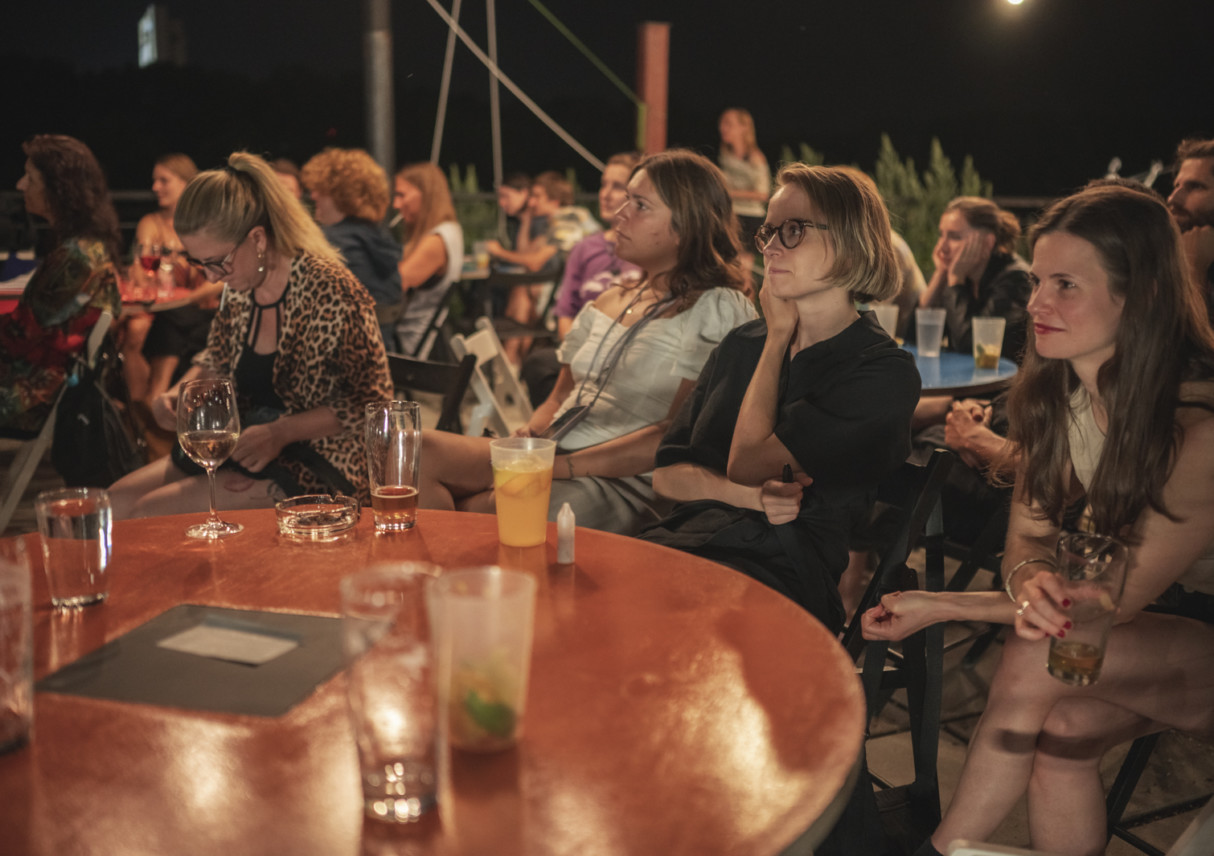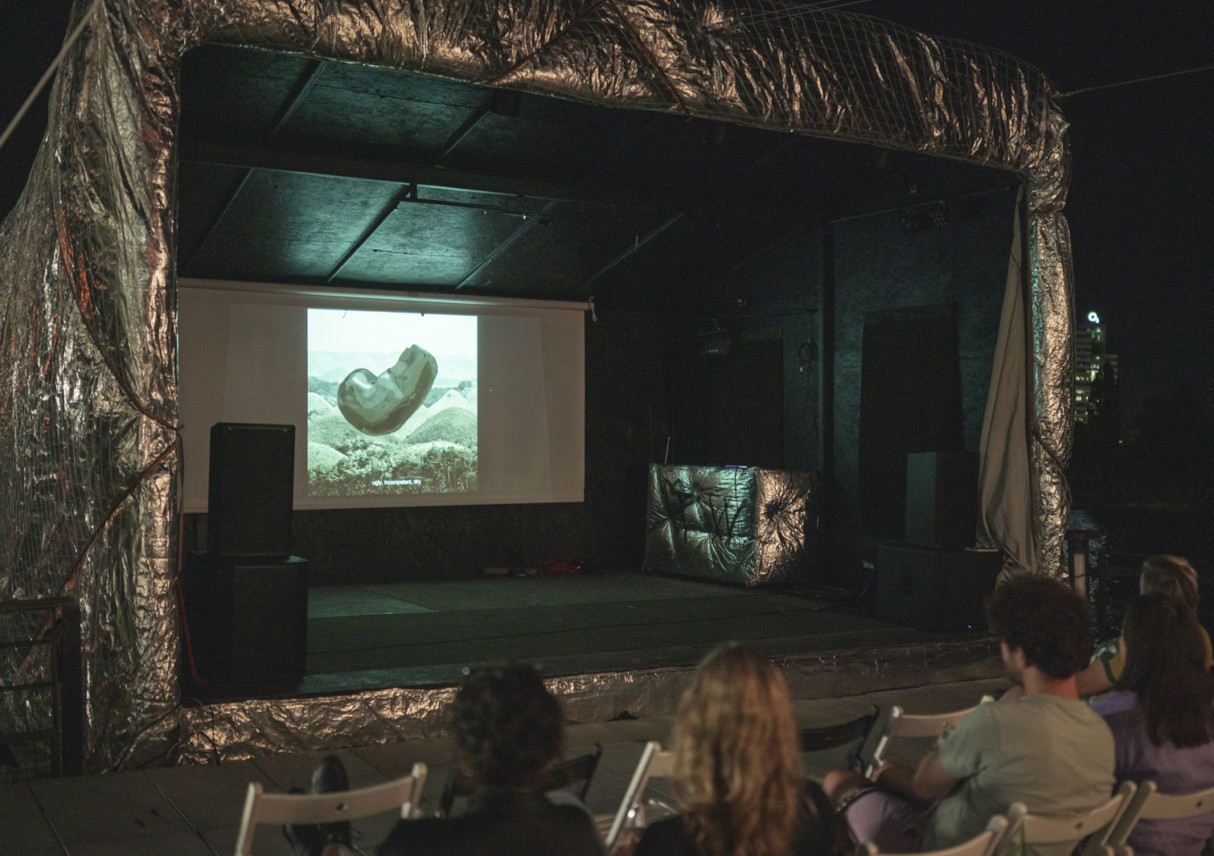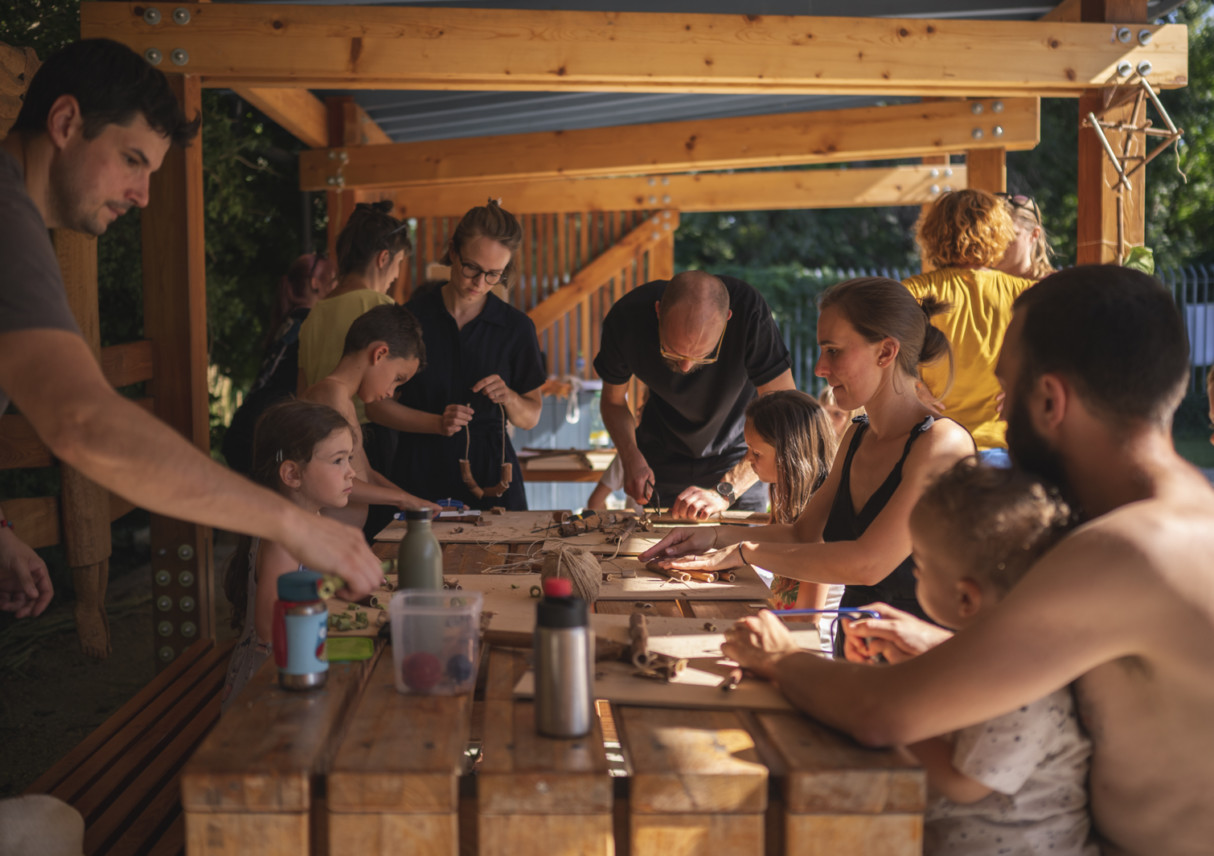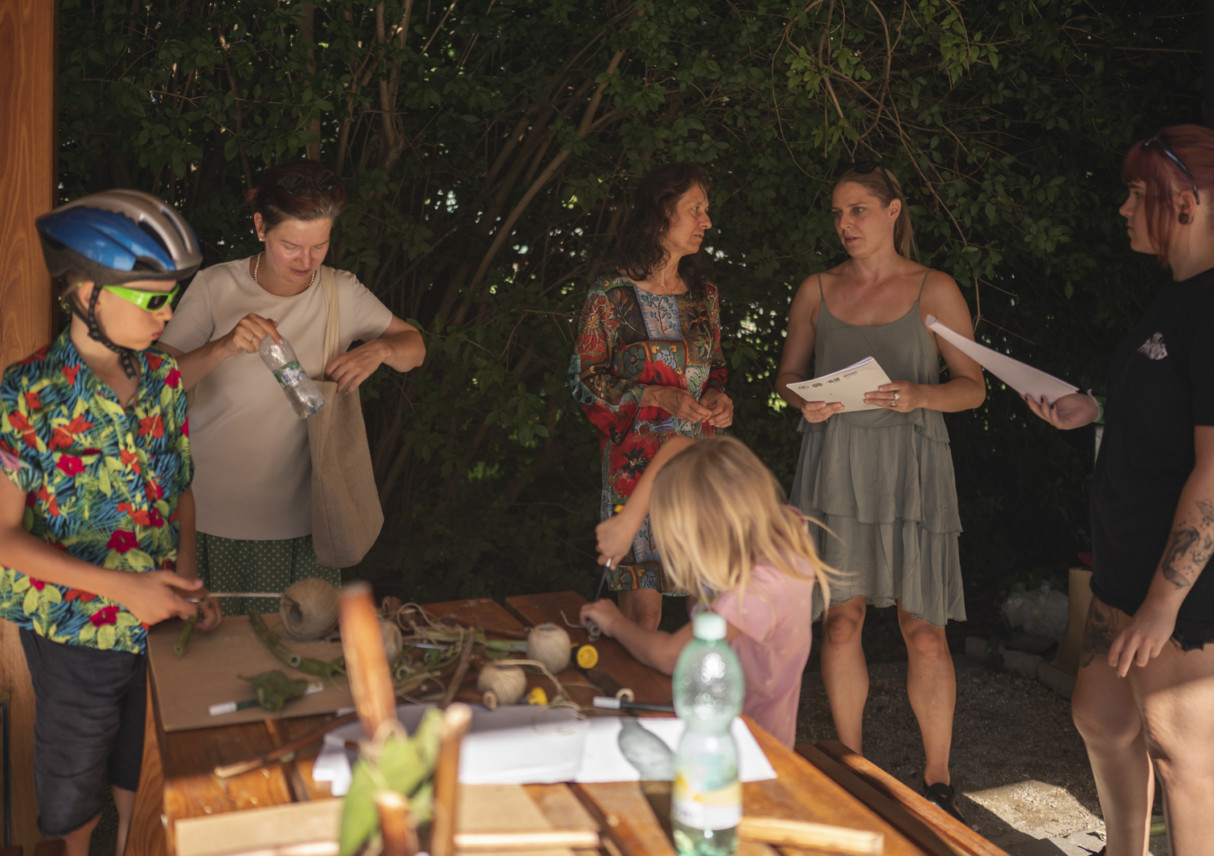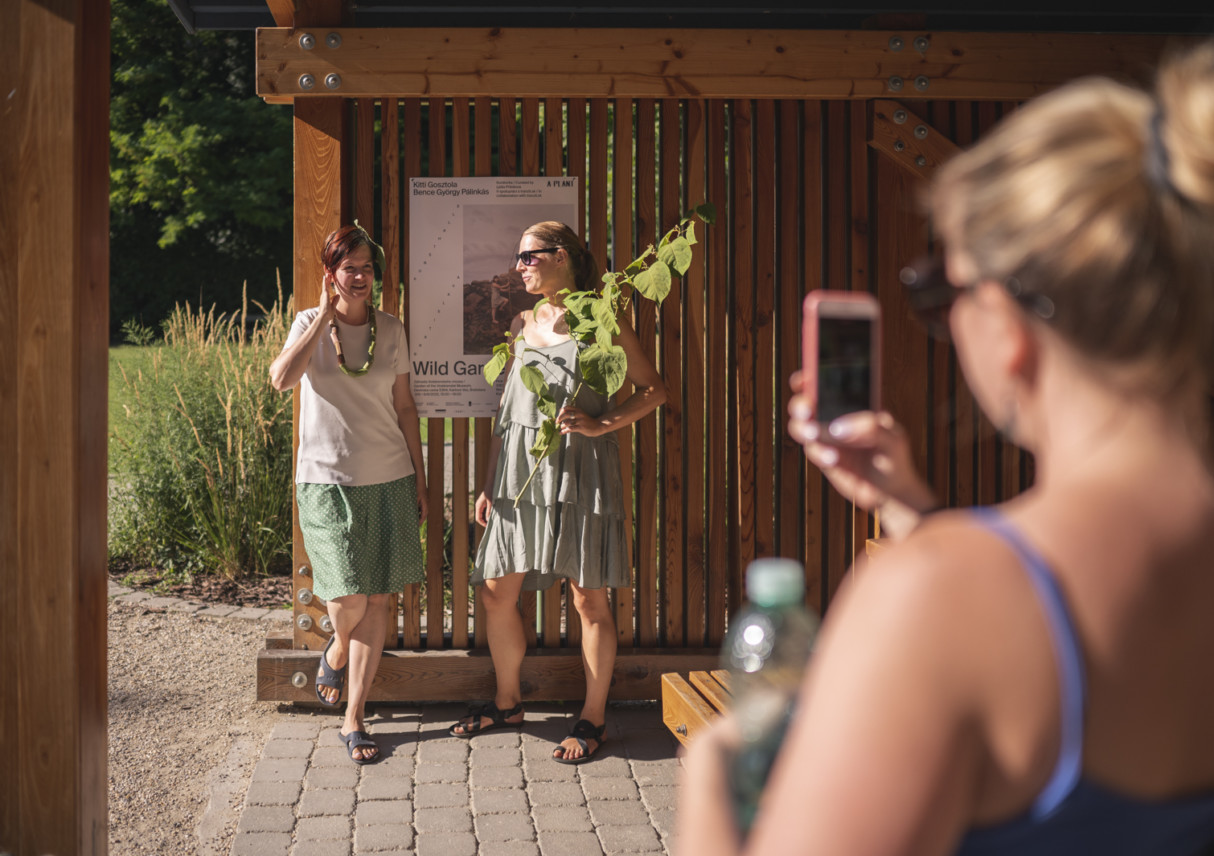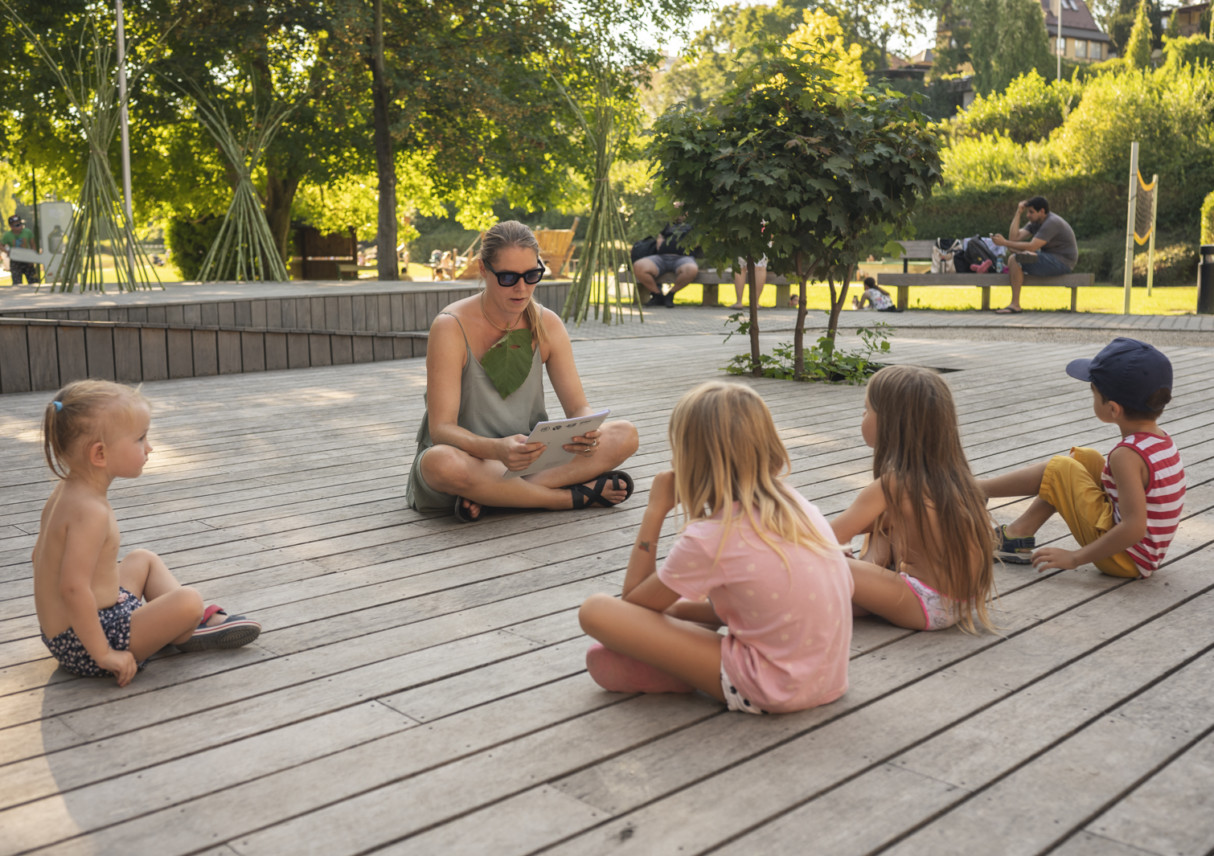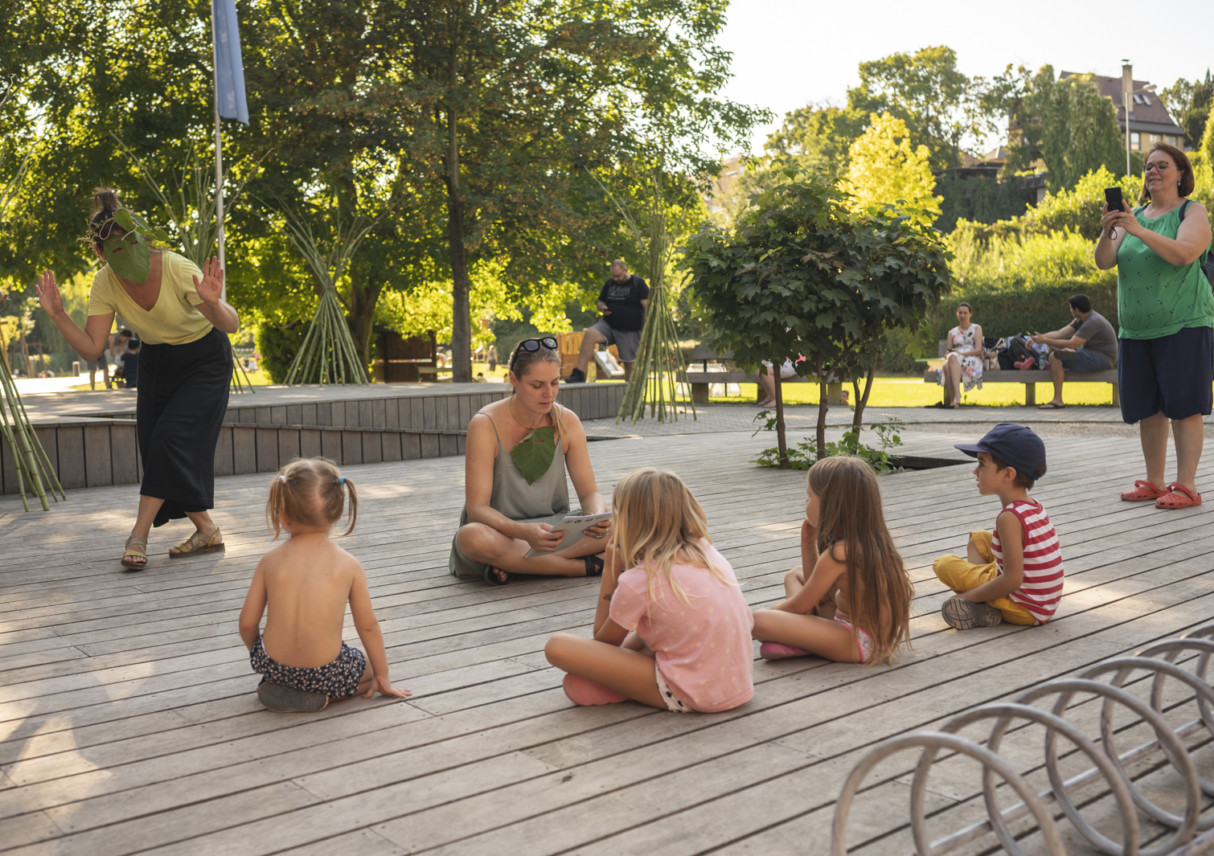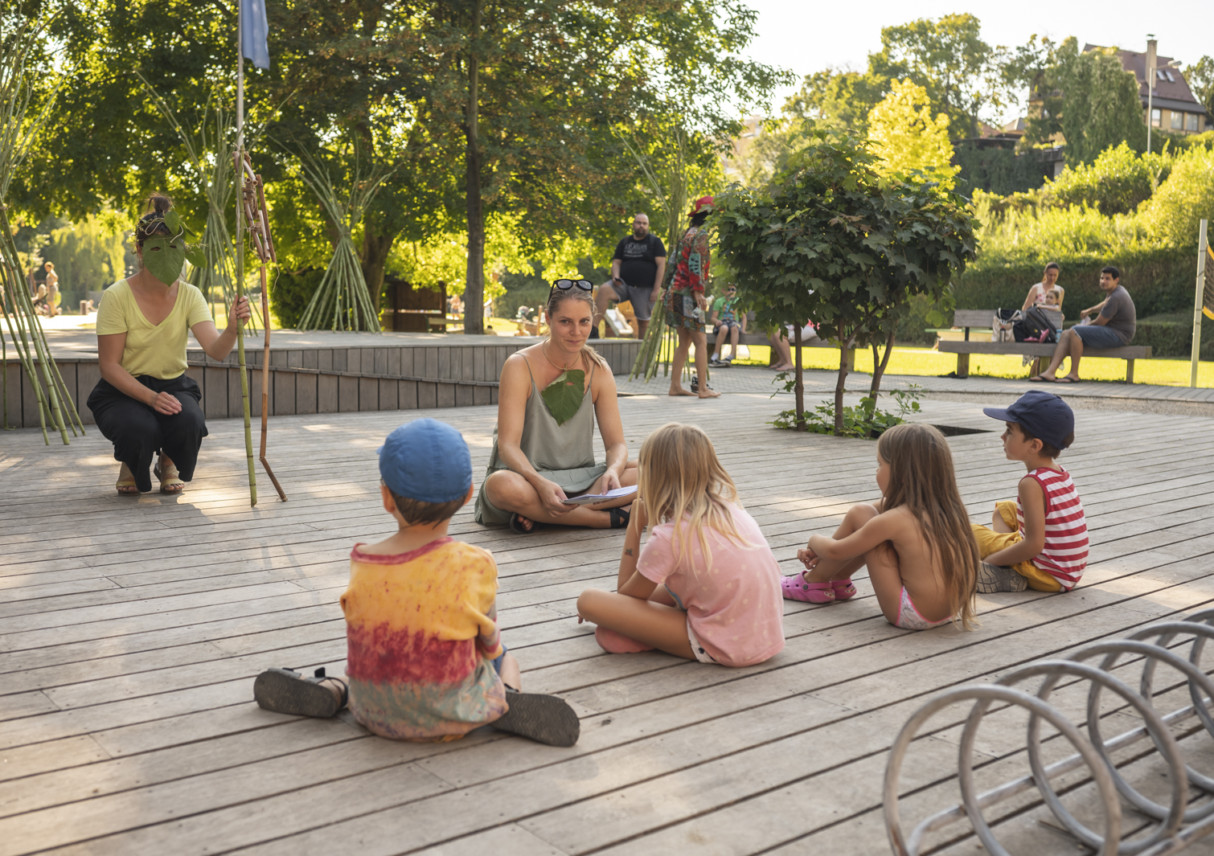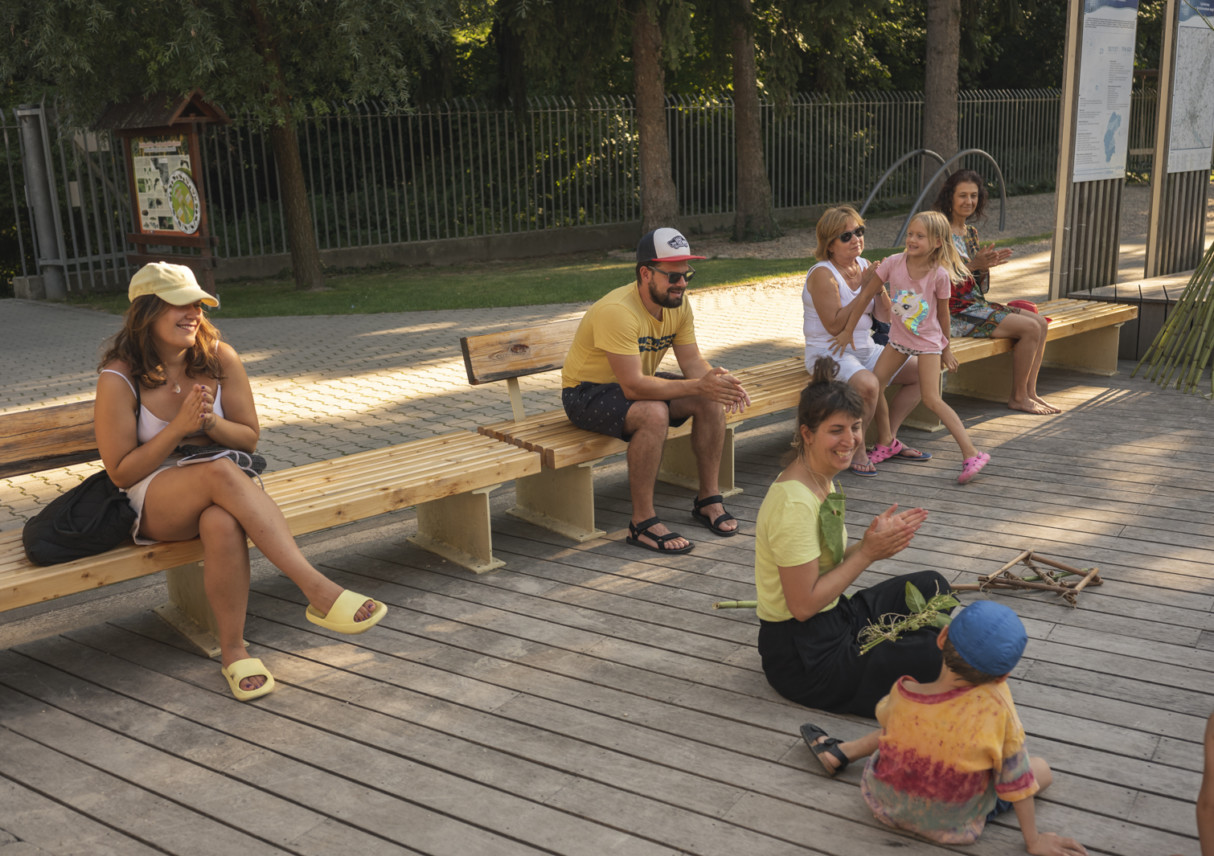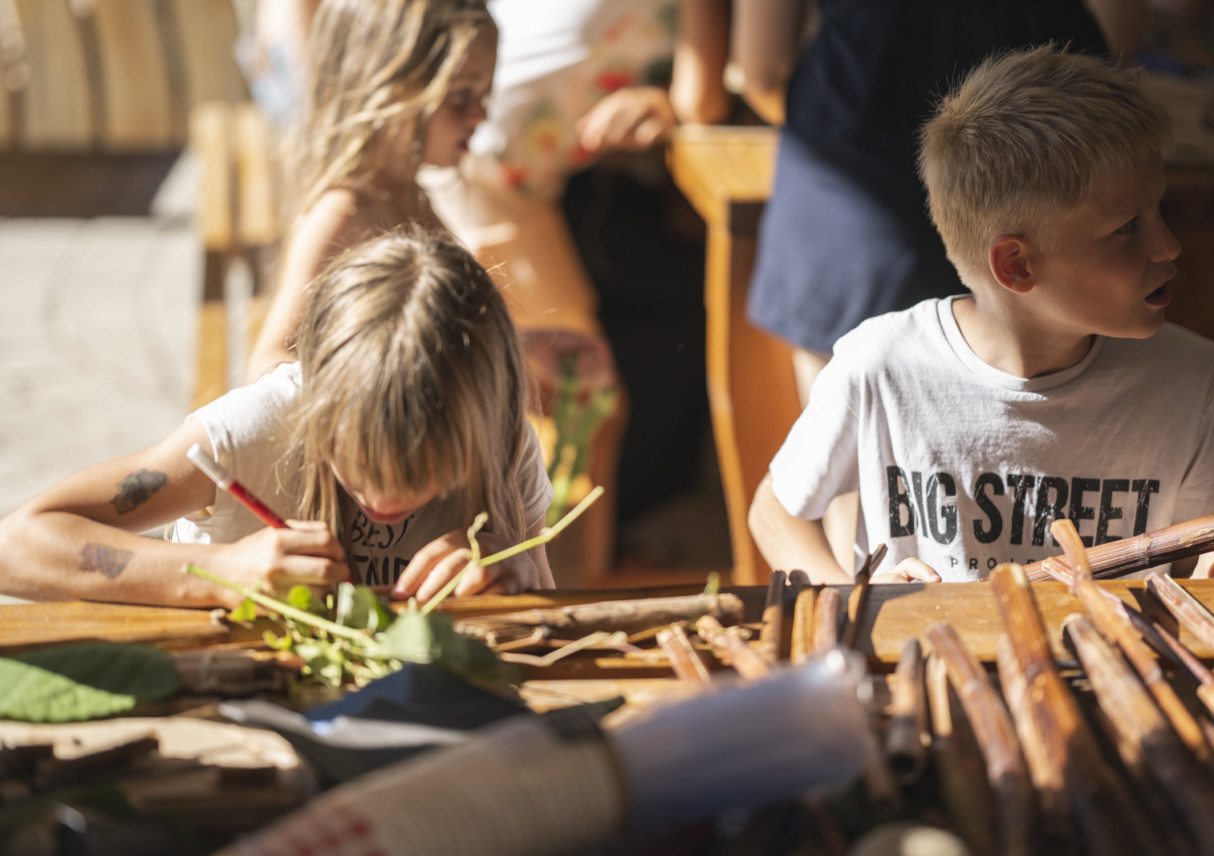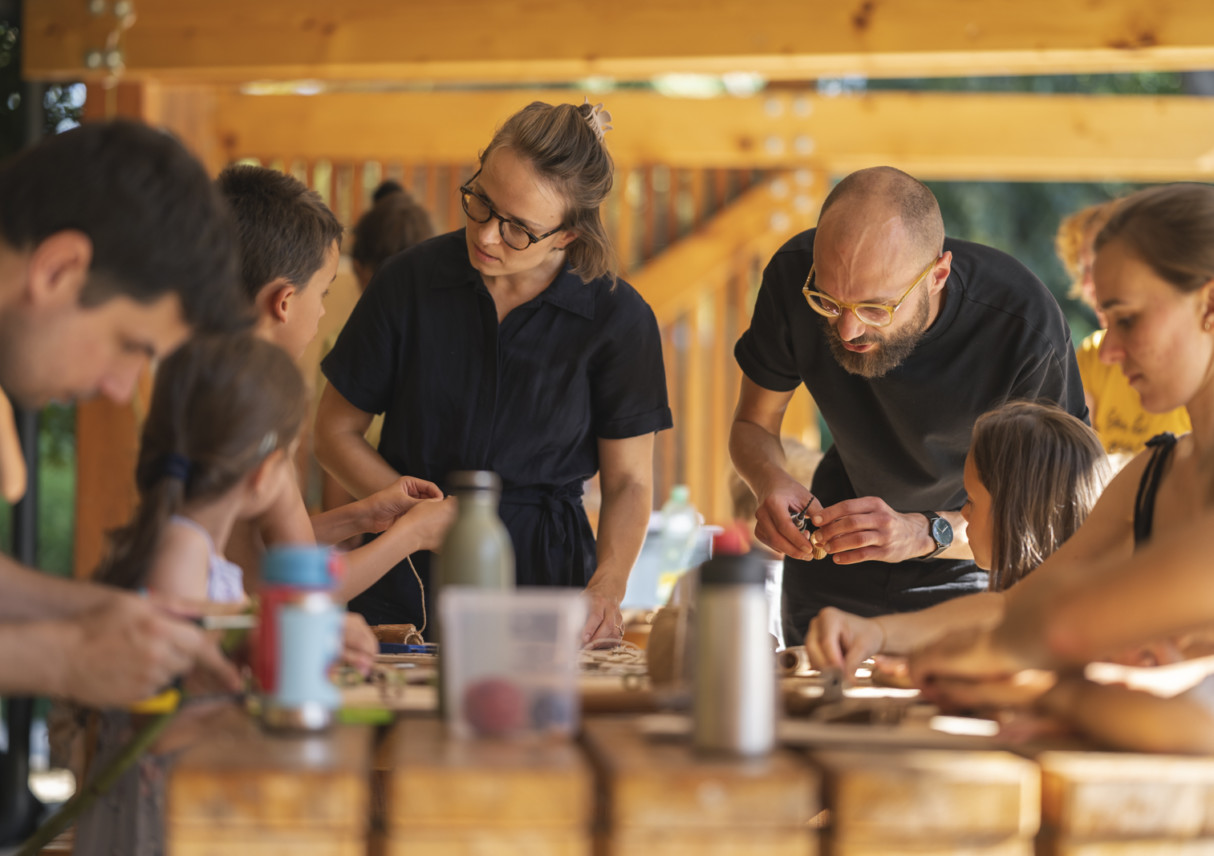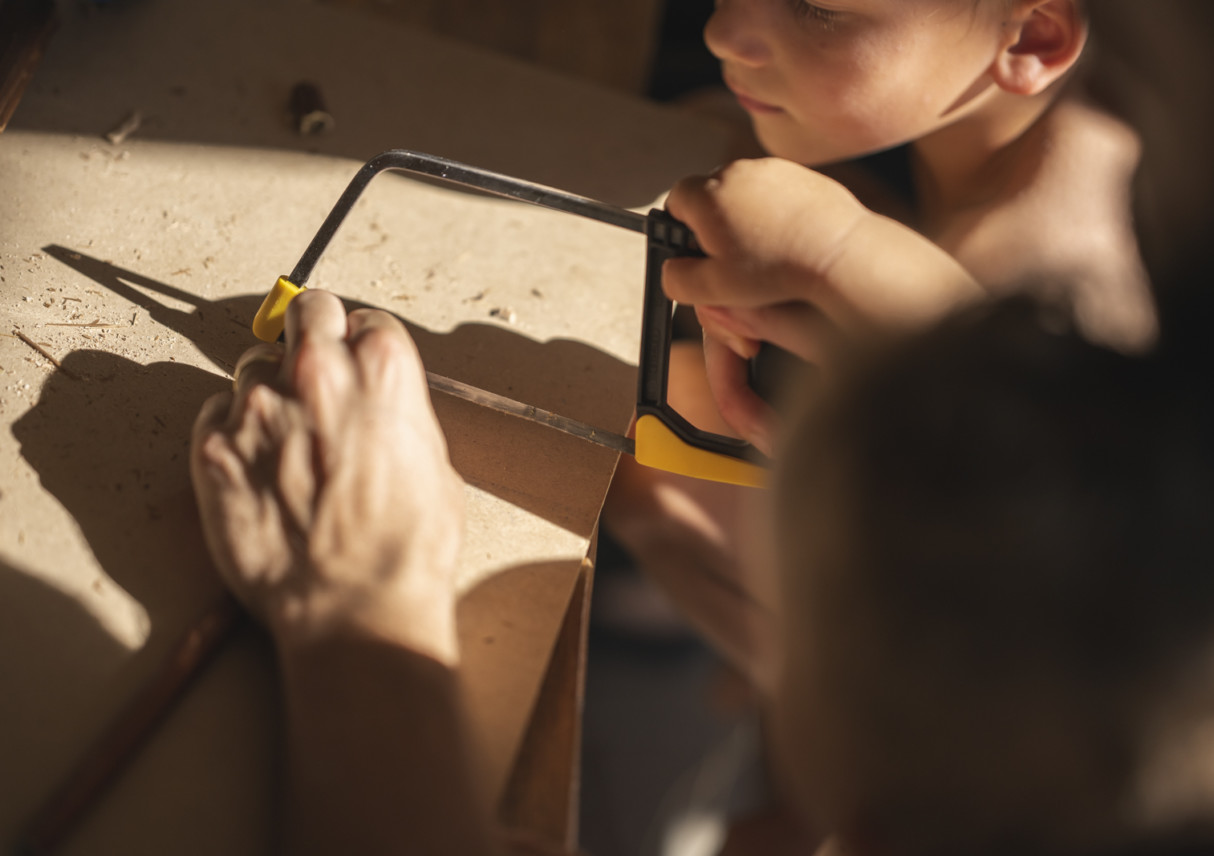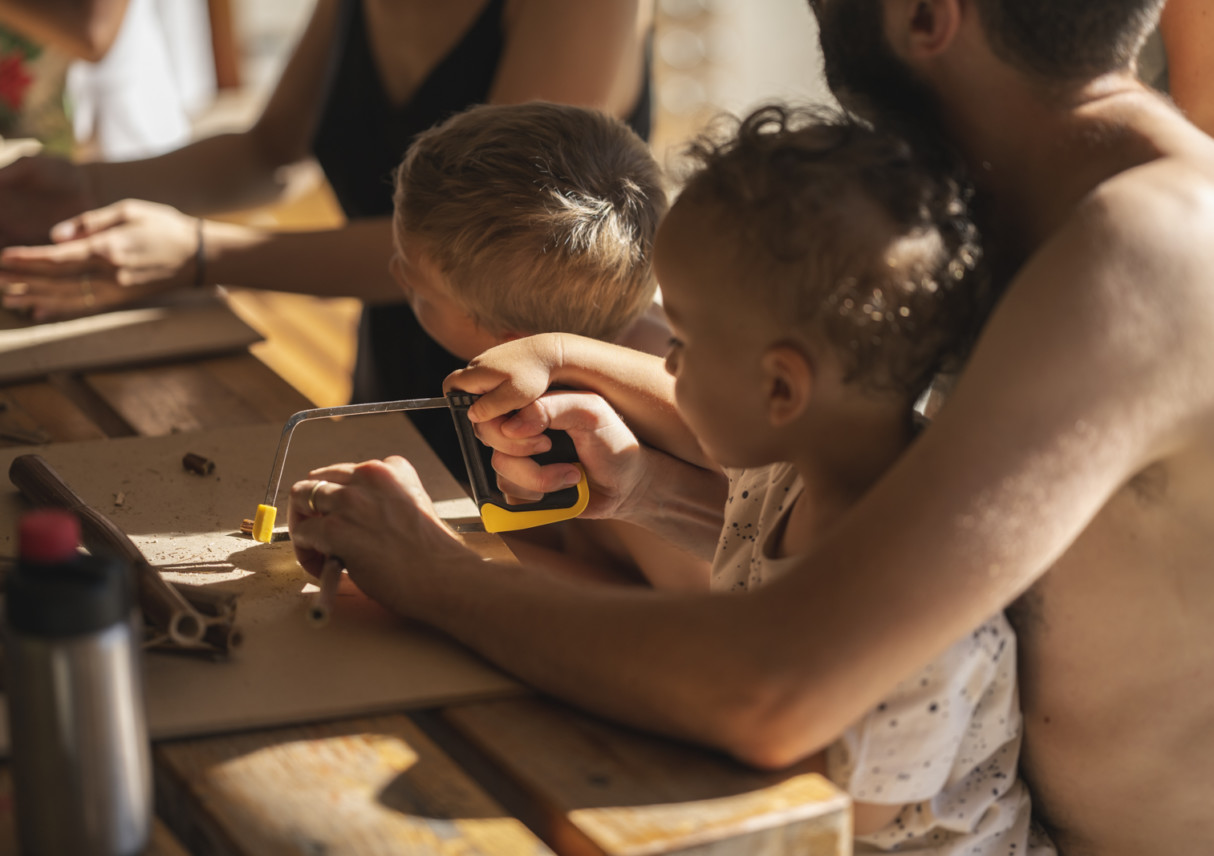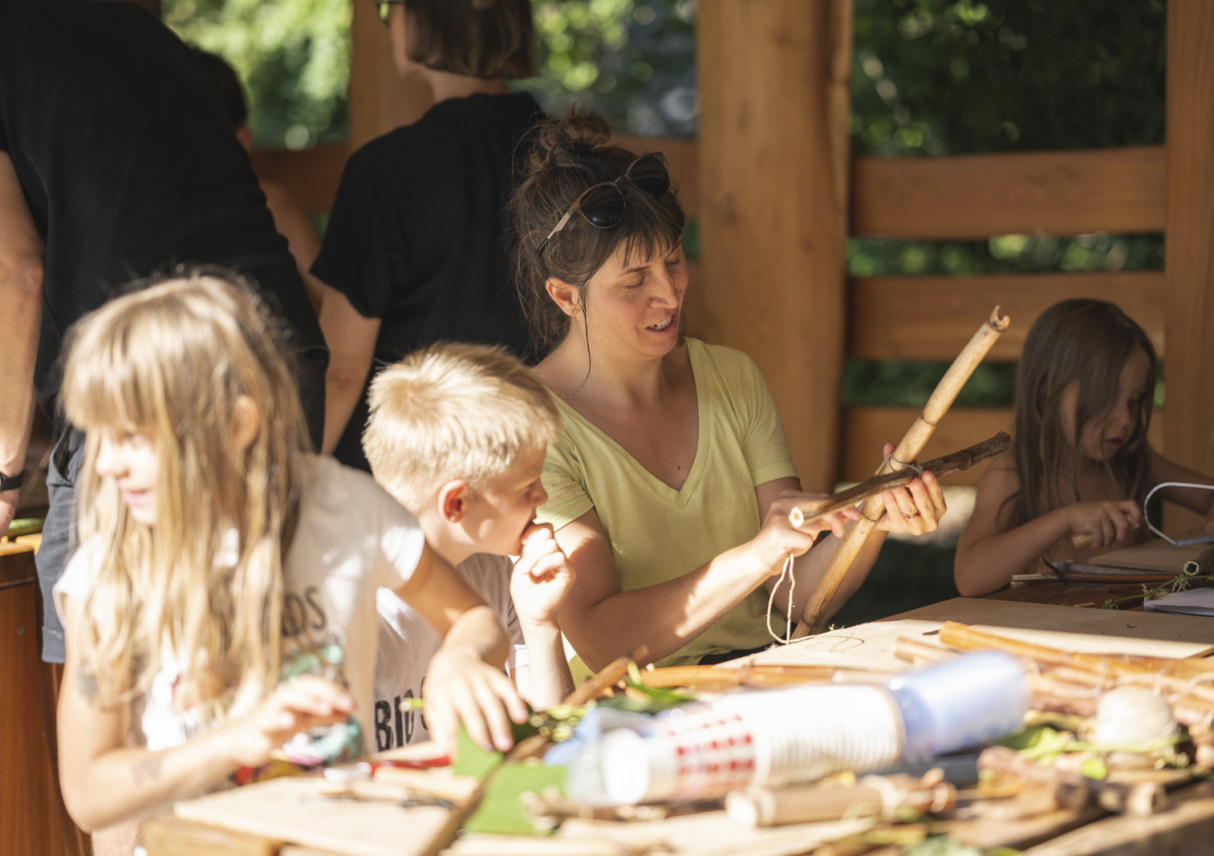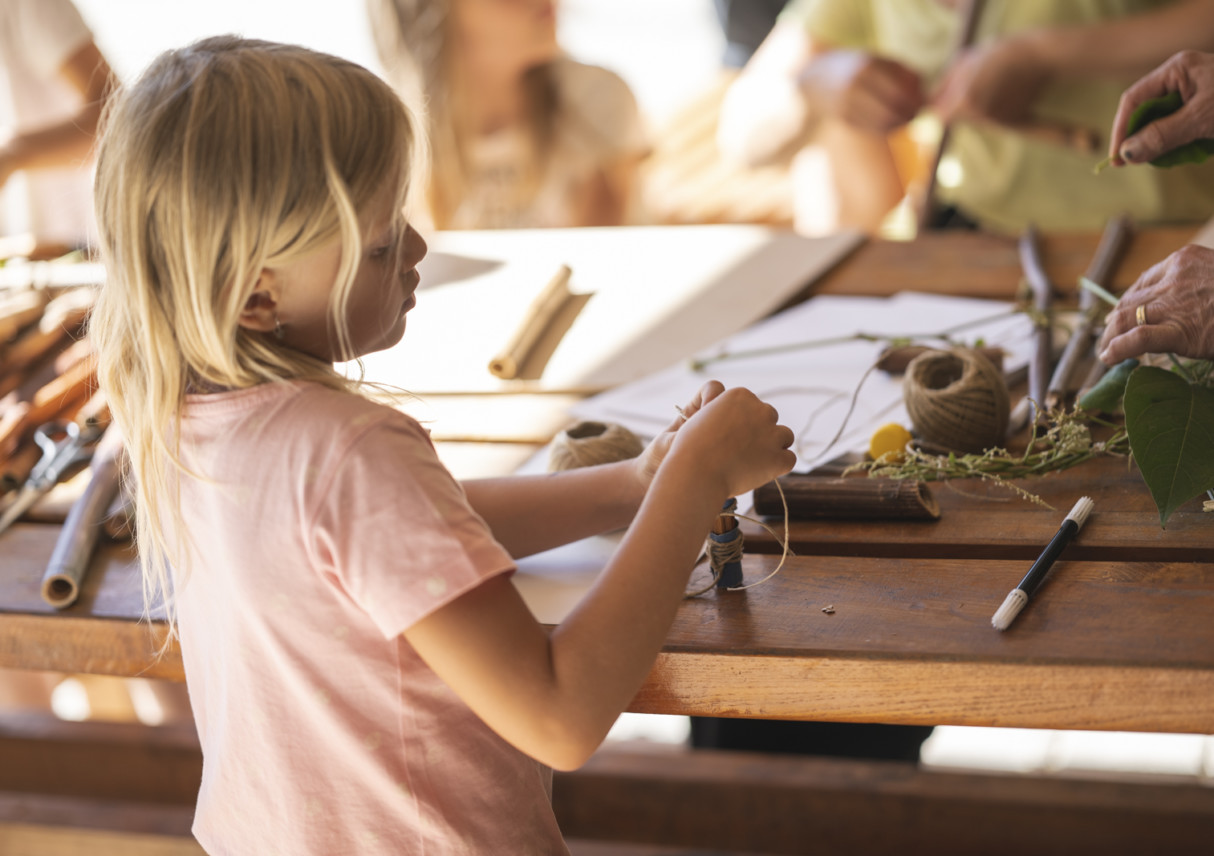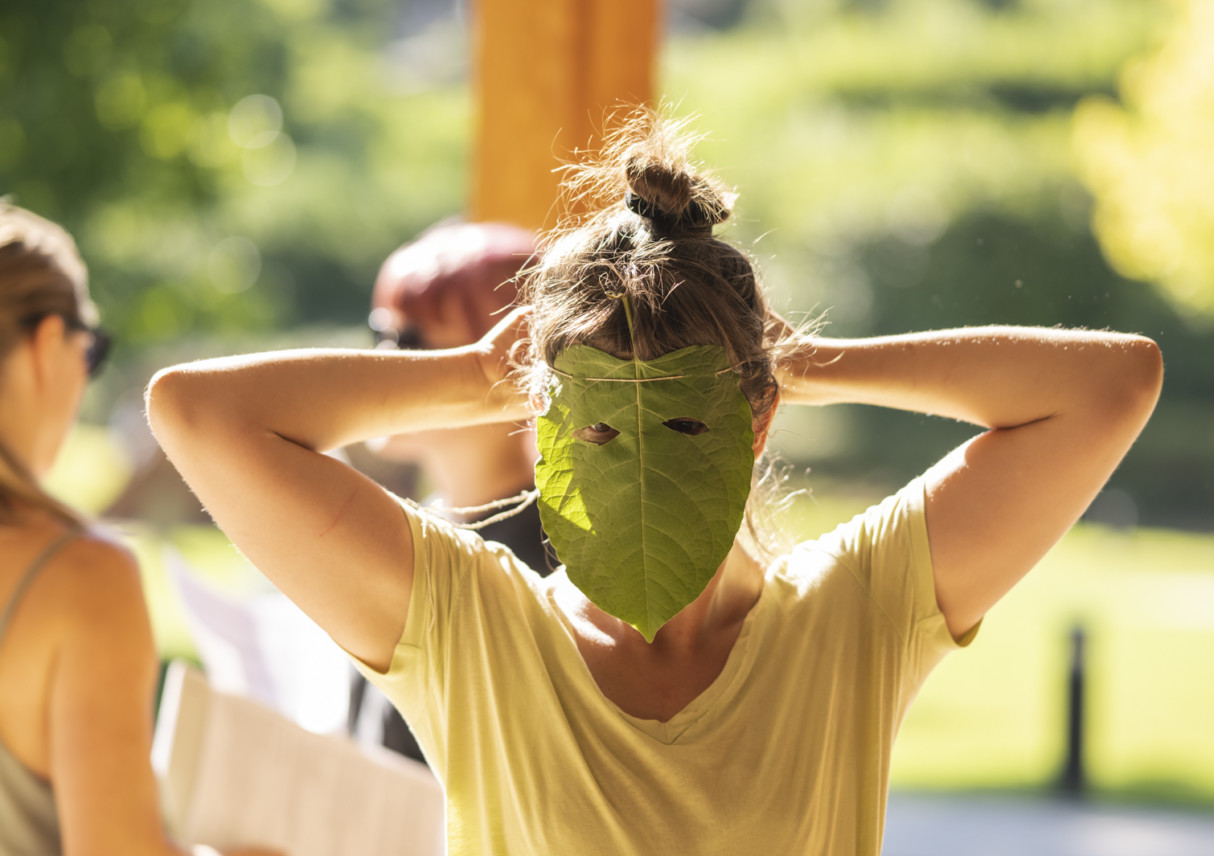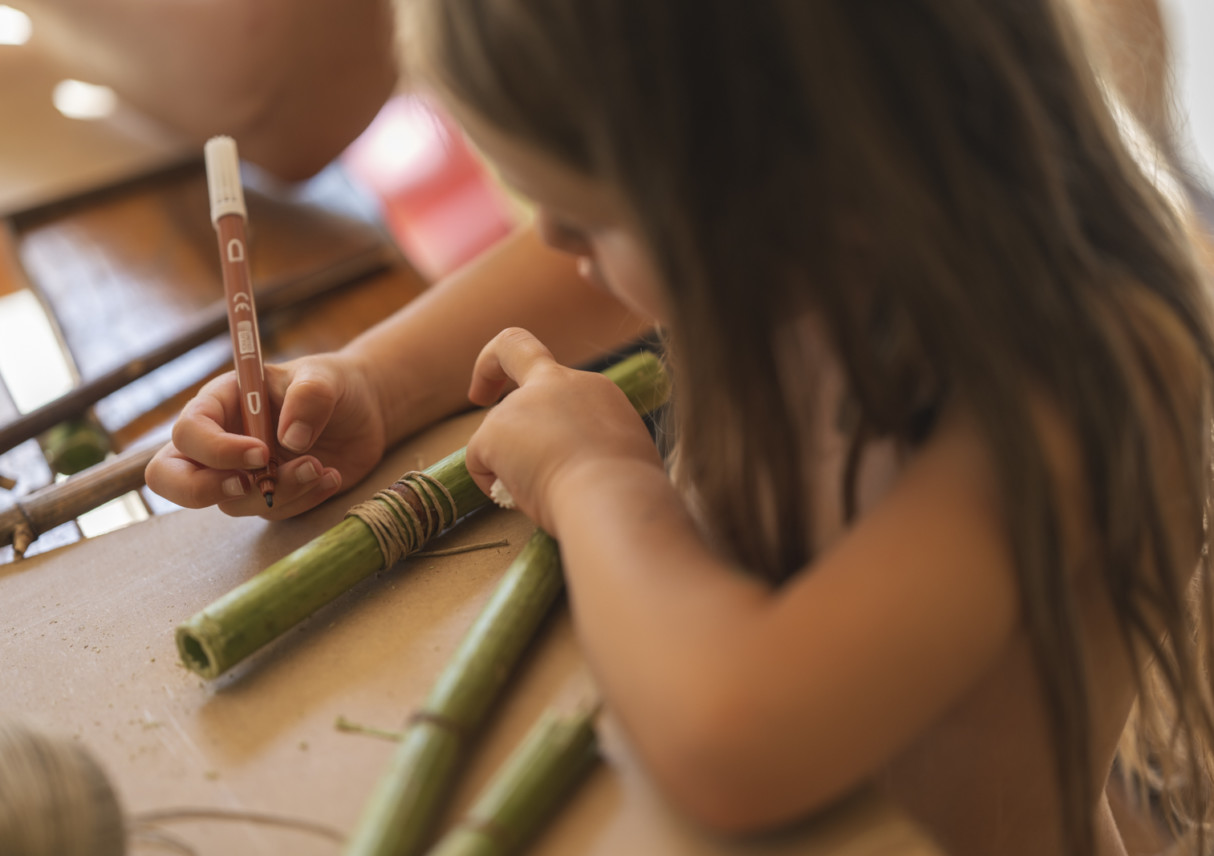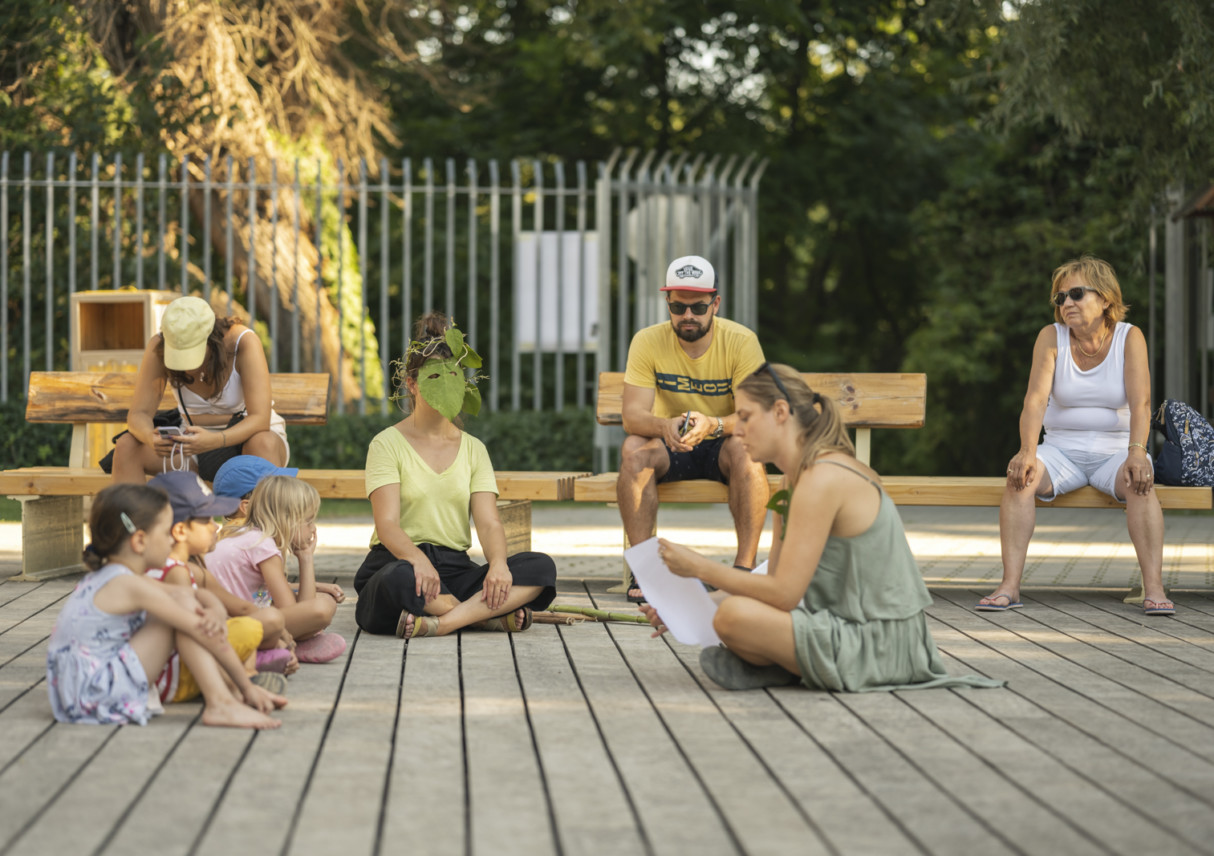 Photo: archive Kunsthalle Bratislava, ©Adam Šakový.
Kitti Gosztola & Bence György Pálinkás: Wild Garden Utopia
Garden of the Vodárenské Museum, Bratislava and Pink Whale, Dvořákovo nábrežie, Bratislava
03. - 06. 08. 2022
Curated by Lýdia Pribišová
In cooperation with tranzit.sk.
---
Wild Garden Utopia is a science fiction presented through storytelling, joint work, shared meals, installations, and a video. A wishful thinking: what can be the best-case scenario after the inevitable collapse of the earth's ecosystem.
In the 1840s a single piece of a female Japanese knotweed arrived at a garden in Leiden from Japan and soon it was named the "most interesting ornamental plant of the year" by the Society of Agriculture and Horticulture, Utrecht. In 1870, William Robinson promoted the extraordinary plant in his influential book The Wild Garden on plants that can grow with minimal human interaction imitating the wilderness. Having a wild garden has become fashionable. The Japanese knotweed soon escaped from captivity and started to act naturally, spreading into gardens, and beyond.
By 2022, Japanese knotweed covers huge areas in Europe and North America. These colonies originate from a single female plant: a new offspring can only grow from a fragment of the parent plant or from a rhizome.
Kitti Gosztola & Bence György Pálinkás look at this plant from an anthropocentric point of view. We see a plant that can destroy infrastructure: houses, walls, roads, but in its natural habitat, in a volcanic landscape, it is the first plant capable of breaking through the lava and pioneering for other living organisms. In cities, it just does exactly the same with concrete. The Japanese knotweed seeks to build a new ecosystem in the hostile urban landscape.
Wild Garden Utopia takes place in the future when a new ecosystem emerges from the ruins of the old one. In this era of primary succession, a pioneering species of Japanese knotweed is forming a vast monoculture covering the former Western world. The plant is a key resource for the few for the few survivors until a more diverse equilibrium is established a million years from now. Until then, they must find peace with this plant and use it for sustenance, for building shelters, and for play.
https://kittigosztola.com/wild-garden-utopia-II/
https://en.palinkasbencegyorgy.hu/WildGarden.html
https://www.instagram.com/wildgardenutopia/
***
The gesture of imitating the plant is traditionally associated with the harvest, when people decorate themselves with ears of grain, harvest wreaths are woven, allegorical processions are organised, harvest celebrations are held, and harvest festivals – Dozynki – are celebrated. Dressing up as a plant, trying to be it, reviving it and worshipping it is an attitude rooted in empathy for nature. In the future, this interdependence will become even more apparent; for now it is something we need to bear in mind.
03.08., Wednesday, 15:00 – 19:00, Vodárenské Museum, Bratislava
-Japanese knotweed harvest
-Building a shelter/stage with the participants at the location from the knotweed
03.08., Wednesday, 21:00, Pink Whale, Dvořákovo nábrežie, Bratislava
-Video projection
Curator: Tereza Porybná, PhD.
THESE GROWING PAINS
A film screening reflecting the relationships between plants and human, their toxic and caring polarities and the areas in between. Five short films and art videos are accompanied by extracts from nature documentaries and horror films. The films are in their original version with English subtitles.
Bence György Pálinkás & Kitti Gosztola, Wild Garden Utopia, 2019, 6', Hungary.
Wild Garden Utopia explores the relationship between humans and plants within an ecosystem and considers how aspects of our cultural heritage are conserved in the story of imported plants.
Poppy, The Return of Plant, 2018, 4', USA.
The Plant returns to the virtual world of Poppy after a year of absence.
Patrick Staff, Weed Killer, 2017, 16', UK.
Weed Killer focuses on the intersection of gender, illness and contamination. The work is inspired by artist and writer Catherine Lord's memoir The Summer of Her Baldness (2004), a moving account of her experience of cancer.
Alaa Abu Asad, Wild Plants of Palestine, 2018, 10', Palestine.
The video essay juxtaposes the process of tracing wild plants with questioning of the territorial extension of what is meant by the term "Palestinian", while standing on insignificant topographical features of the (postcolonial) landscape in the West Bank.
---
04.08., Thursday and 05.08., Friday, 15:00 – 19:00, Vodárenské museum, Bratislava
-Costume (necklaces, masks and headwears), percussion, and puppet making from Japanese knotweed
-Animating the Japanese knotweed (sci-fi puppet theater)
Facilitator: RNDr. Helga Kothajová
---
06.08., Saturday, 18:00, Vodárenské museum, Bratislava
-Lecture: The Planet of the Japanese Knotweed
Speaker: RNDr. Pavol Mereďa, PhD, the Institute of Botany, Plant Science and Biodiversity Center of the Slovak Academy of Sciences
-Feast
-Safe removal of Japanese knotweed and removal for thermal disposal.
---
The programme is organised under the patronage of the Mayor of Bratislava Matúš Vallo.