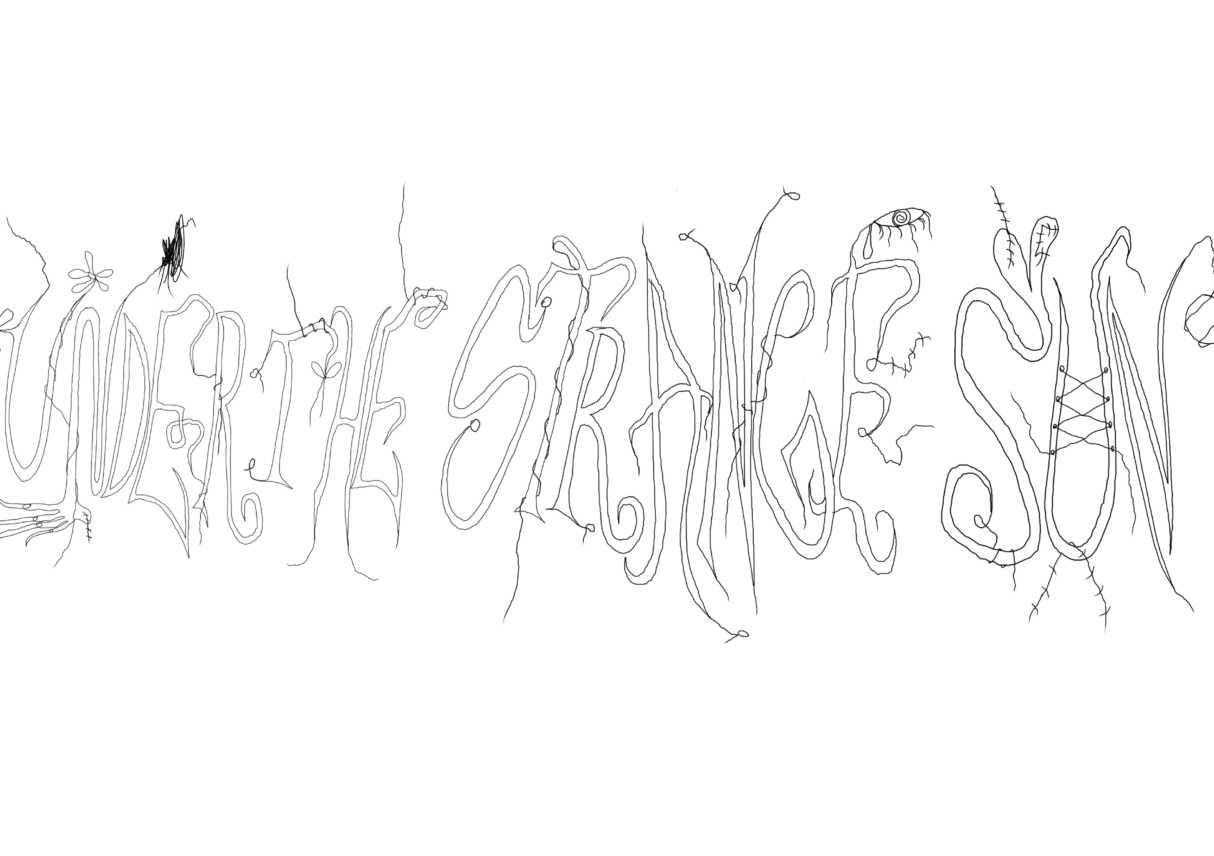 Good Night Readers: Under the Strange Sun
2.6. 2023, 20h
Curated by: Jelisaveta Rapaić
We invite you to the closing event of a two-part exhibition project, entitled Under This Strange Sun (including a solo show of Anna Hulačová titled Edible, Beautiful, Untamed and a group exhibition Mud Keeper's Promise), curated by Tjaša Pogačar. The finissage event, Good Night Readers, will take the form of a soundscape listening session. It was created for the occasion by Nik Timková, Zuzana Žabková, Imrich Pisarovič and with and by björnsonova.
Good Night Readers is a performative listening session consisting of multiple texts combined with sound manipulation, resulting in an immersive experience and a lulling atmosphere. The reader will include excerpts from texts by Margaret Atwood, Mark Fisher, Kathe Koja, Jackie Wang, Octavia E. Butler, Mari Kurisato, Joshua Whitehead and Ursula K. Le Guin. The selection of the texts was inspired by curatorial concept and references to the Under This Strange Sun exhibitions and will serve as the final act of both. Through critical writing rendered in a somatic manner, we hope to close this chapter by allowing ourselves to drift into other realities and store the environments, stories and narratives created.
Reading and selection of the texts:  Nik Timková, Zuzana Žabková
Sound: Imrich Pisarovič
With and by björnsonova
---
björnsonova is a project, a fictional character, a community and a dancing multi-body with roots and connections spread across time, places and art forms. This hybrid subjectivity recycles, multiplies and inverts practices, methods, objects, texts and bodies with each event that takes place in her name. björnsonova was founded in 2015. It is an artistic and interdisciplinary platform for experimentation, research and sharing, in which a number of artists from Prague, Košice, Berlin, Brussels and Belgrade participate simultaneously. björnsonova is also a fictional character, a mystery, a monster, a teenager, a witch with an ever-changing form. Her body is a metaphor to the very functioning and dynamics of the platform, where all parts of the whole are inseparable from each other, while forming their own collective environments. The artists and curators link their practices to explore the relationship between the body and its environment, and through various anti-strategies, encourage ideas about how this relationship can change. In the realm of art projects, björnsonova has been intensively involved in reading clubs and linking theory to practice since its inception.