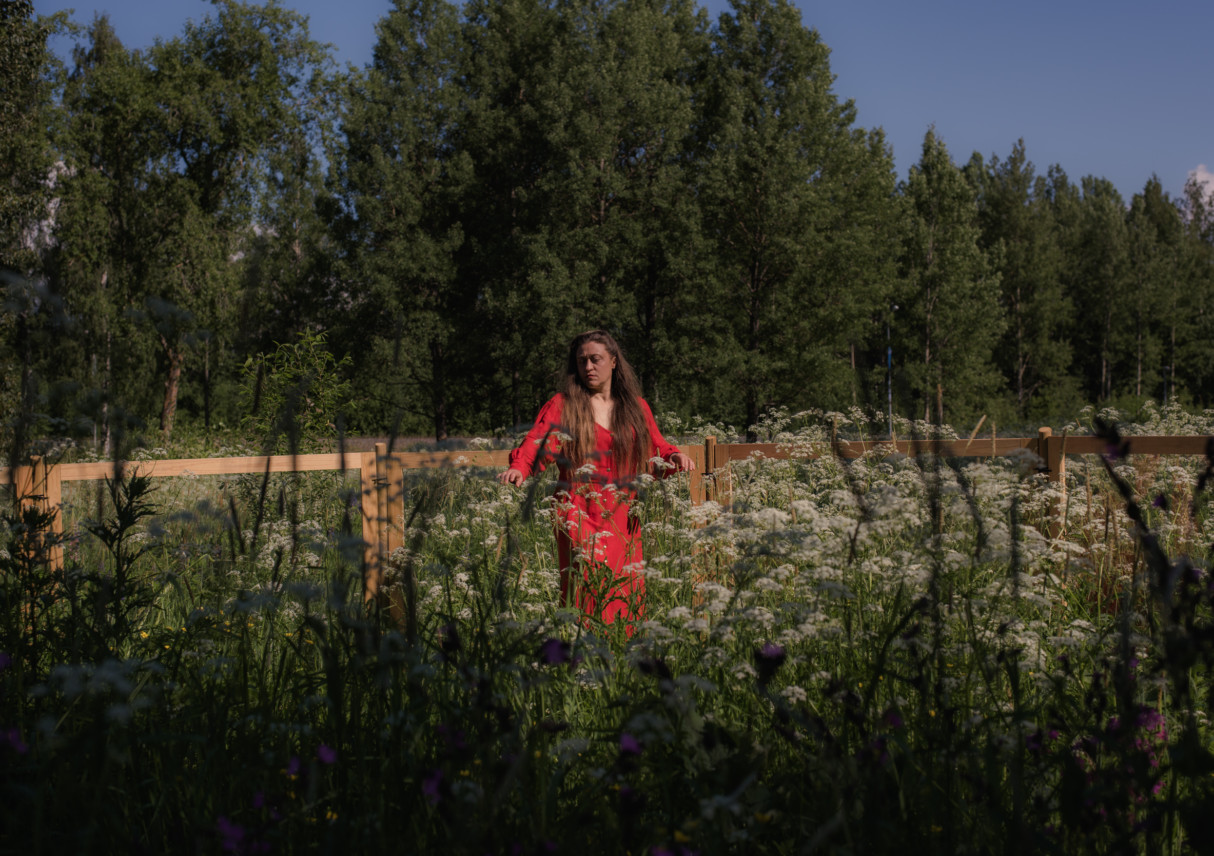 Egle Oddo: Evolutionary Garden and Performative Habitat
23.3. 2023
Curated by: Lýdia Pribišová
Egle Oddo is creating a public artwork in the form of an evolutionary garden, a miniature place where biodiverse species live, entangled in a vivid  exchange with the local community. The garden is a place where biodiverse species live, functioning in a living exchange with the local community, based on the artist's local research, carried out in collaboration with the Gene Seed Bank in Piešt'any, which led to the selection of specific plant species of importance to Bratislava for the garden.
The project will be developed throughout the year. In collaboration with the Old Town Library, the garden will be tended by the residents of the courtyard in which it is located. An important value of the project is precisely the collaboration with the Old Town Library, which provides the background of the project, space in front of the library as well as its community, while the garden can also be seen metaphorically as a natural library, a pluralistic archive and a database of knowledge.
In September, Egle will inaugurate the public artwork with a performance that will be part of the main event, along with a discussion with experts in botany, ecology, environmentalism and urban planning.
Egle Oddo's works are situated between artistic realisations and interventions that make a real difference to the quality of life of their participants by improving the environment in which they are located. They are unique in that they blend art, urbanism, community work, the cultivation of public space and interpersonal relationships. The artist's work is sensitive to local conditions, local greenery and local people. Her projects are based on thorough interdisciplinary research.
23 March 2023, Old Town Library, Blumentálska10/A, Bratislava
11.00 public planting for schools and families in the park in front of the library
17.00 public planting in the park in front of the library and artist talk in the library
---
Egle Oddo b. 1975 in Italy. Her work focuses on linear and non-linear narration as an art form. Interested in operational realism, meant as the presentation of the functional sphere in an aesthetic arrangement and its inter-relations, she combines photography, moving image, installation, sculpture, environmental art, and experimental live art. In her pieces industrial production morphs towards delicate handcraft, life forms appear and emerge out of sculptures and objects, film photography appropriate digital images, selected trash mix with fashion, precious edible minerals and ancestral recipes are served as part of ritual meals. Her work is present at international biennials, Museums and relevant institutions, as well as cutting edge and independent alternative spaces and events, to mention few MAXXI Museum of 21st Century Art, Manifesta12, Zilberman gallery, 3me Biennale Internationale de Casablanca, Finnish National Museum of Photography, 54th Venice Biennale, Triennial Agrikultura, MACRO Museum of Contemporary Art, gallery Bikini Wax, Fondazione Sandretto Re Rebaudengo, Club Solo, Kunsthalle Exnergasse Vienna, Transmediale, Pace Digital gallery New York, Loop Barcelona. She lives and works in Helsinki.