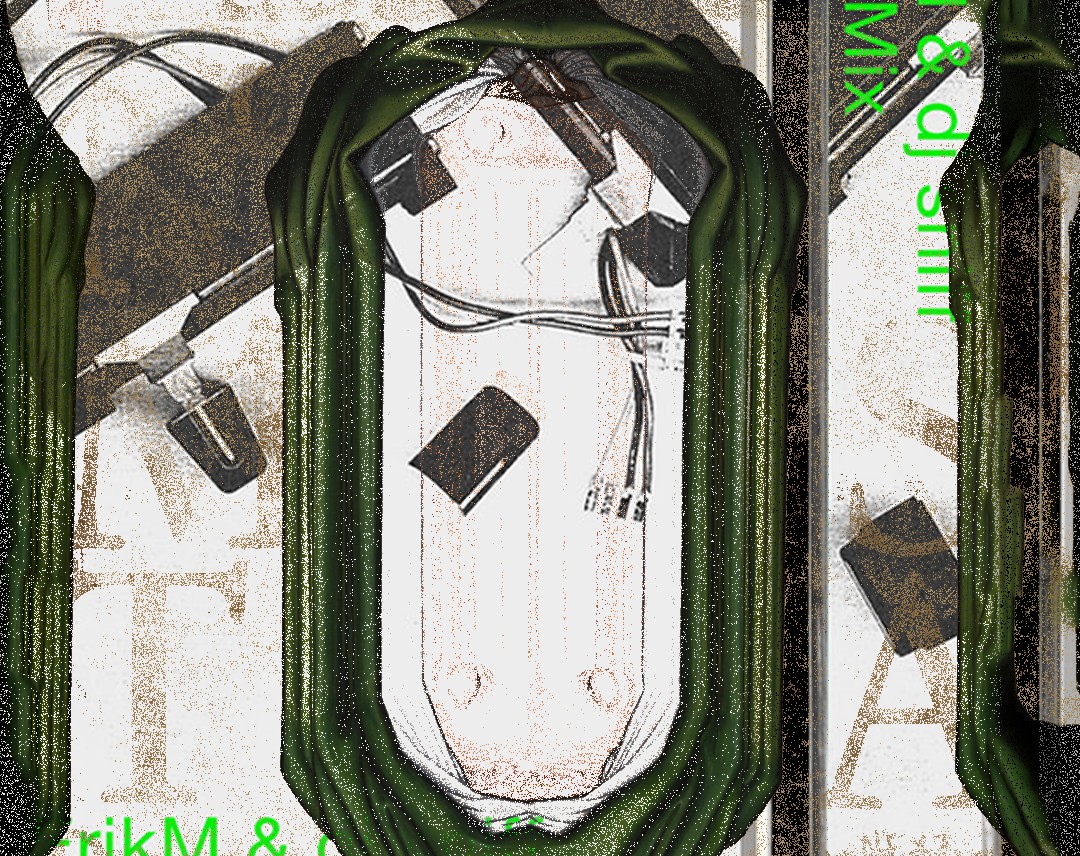 DUNKEL THERAPIE IV
17.10. 2023 18:00 - 21:00 h
Curated by Martina Kotláriková a Daniel Kordík
"Dunkel Therapy" is a pilot project of Kunsthalle Bratislava in collaboration with the NEXT – Advanced Music Festival, which uses the exhibition space A Black Box for darkness and sound therapy. Gradually during the year, we welcome eight Slovak music labels and their producers to the exhibition space – A Black Box. At the last session, on 17 October at 18:00, our guests will be Slávo Krekovič from NEXT Festival Records and Michal Marcinčin from label
Nomad Sky Diaries / Sky Burial productions, who is also a founder of the festival Hradby Samoty.
In contemporary art, the space called "black box" is commonly used as an exhibition space for video art, in the theatre for various performances and in the club scene as a space for a dance party. A series of "listening sessions" in complete darkness, in the space where we usually have the opportunity to see visual works, gives space to quality experimental Slovak music labels that have recently been subtly earning their place on the world music map. The "Dunkel Therapy" project wants to bring the visitors an intense experience of listening to music, sounds or field recordings by suppressing all other senses except hearing. In total darkness, visitors can perceive things that we miss in the light and at a concert full of visual sensations. At "Dunkel Therapy" it is possible to sit, lie, stand, or listen and feel the music in any comfortable position.
---
Nomad Sky Diaries / Sky Burial productions
The label was established back in 2011. It is focusing primarily on noise, black metal, power electronics, dark ambient, industrial, drone, dungeon synth, experimental, jazzcore and extreme music. Its releases come in small editions. So far it has made more than 100 releases in various formats such as cassettes, LPs, CDs, or USB. A few musicians from their catalogue to mention: Magadan, Porenut, Sklo, Burial Hex, Horologium, My Live Evil, Metrom, Zmyrna, Vyšehrad, Halucigani, Krolok, 900piesek, Drén, Napalmed, or compilations as Hluková Sekce.  The label also tends to cooperate with interesting visual artists such as Nenad Branković, Matúš Ďurčík, Jakub Svetlík, Filip Smrž, Michal Nagypál, Jozef Tušan, Ján Bátorek, Jaroslav Diviš, Marek Menke, Stanislav Greždo, Stanislav Kostka, Martin Karvay and more.
nomadskydiaries-skyburial.bandcamp.com/
---
NEXT Festival Records:
NEXT Festival Records existence started in 2020, the year of 20th anniversary of NEXT festival. Alongside live recordings, mostly from the festival itself, it also initiates new records with focus on new sounds from Central and Eastern Europe or beyond.
So far, the label released records: AMM, David Toop & Avsluta, Miroslav Tóth, eRikm & dj sniff, Palmovka, ÉLG, Mats Gustafsson & Christof Kurzmann, Shibuya Motors and Stavros Papadopulos.
https://nextfestival.sk/records/
https://nextfestival.bandcamp.com/music