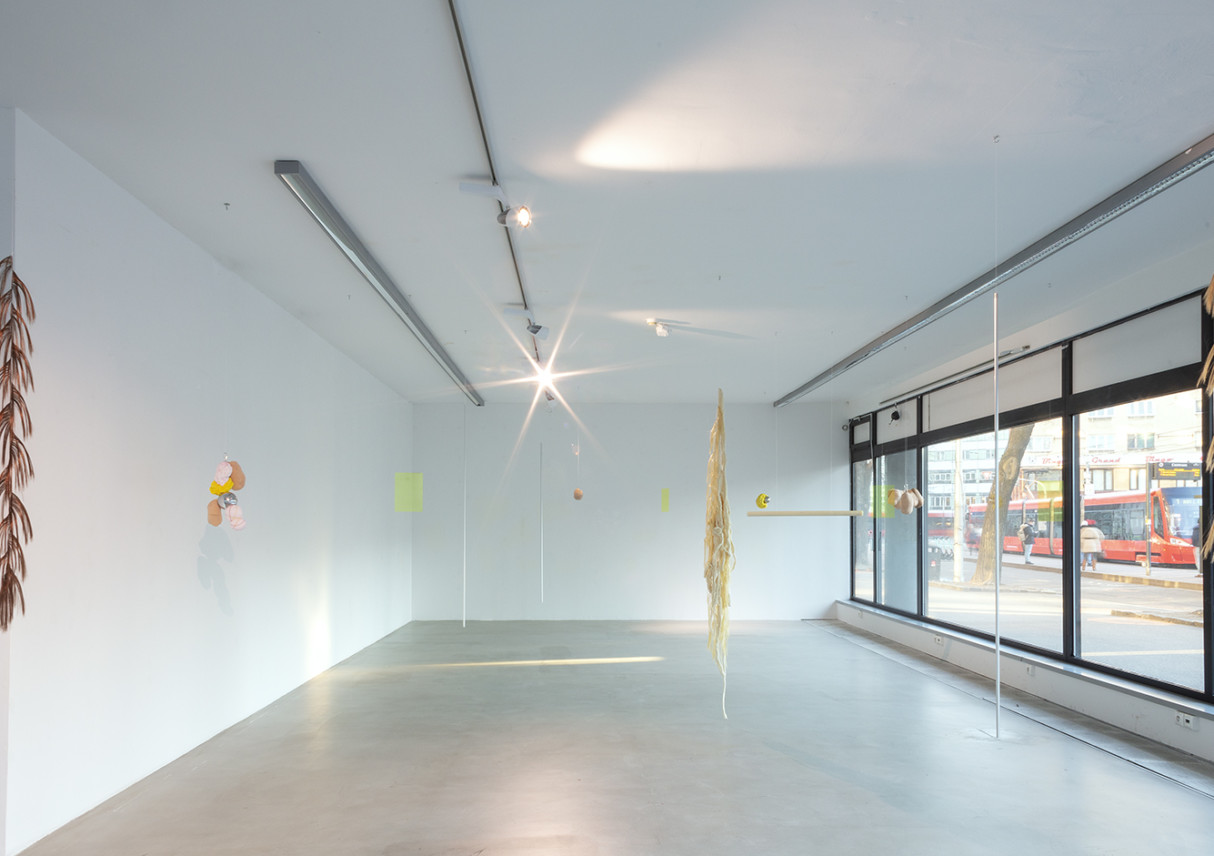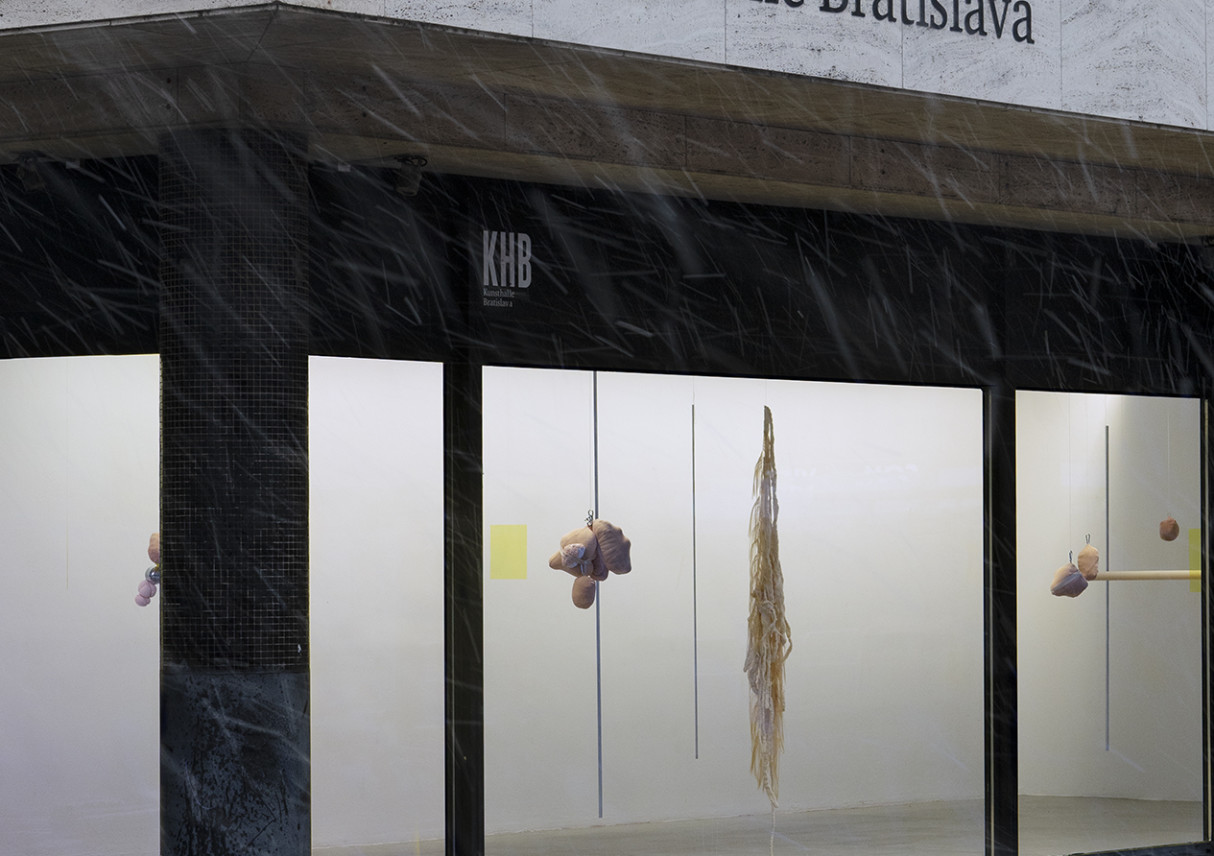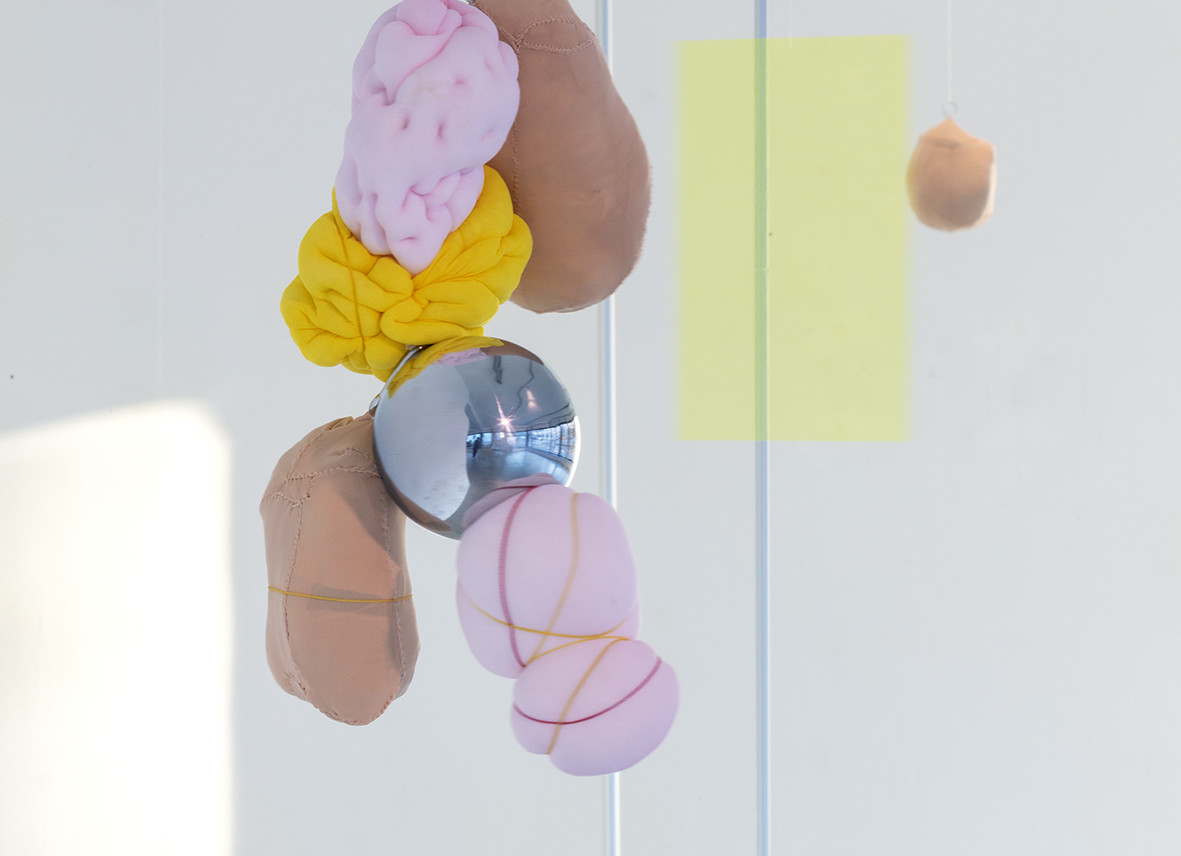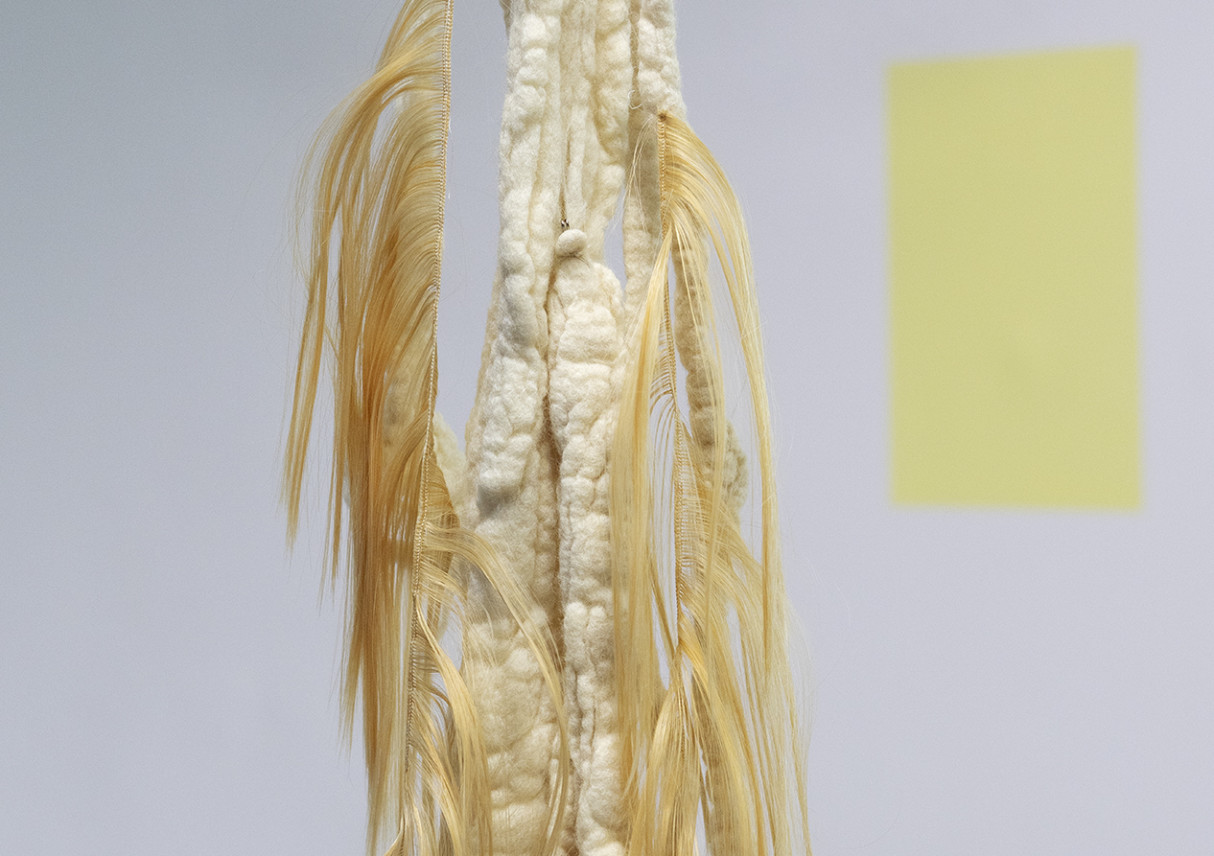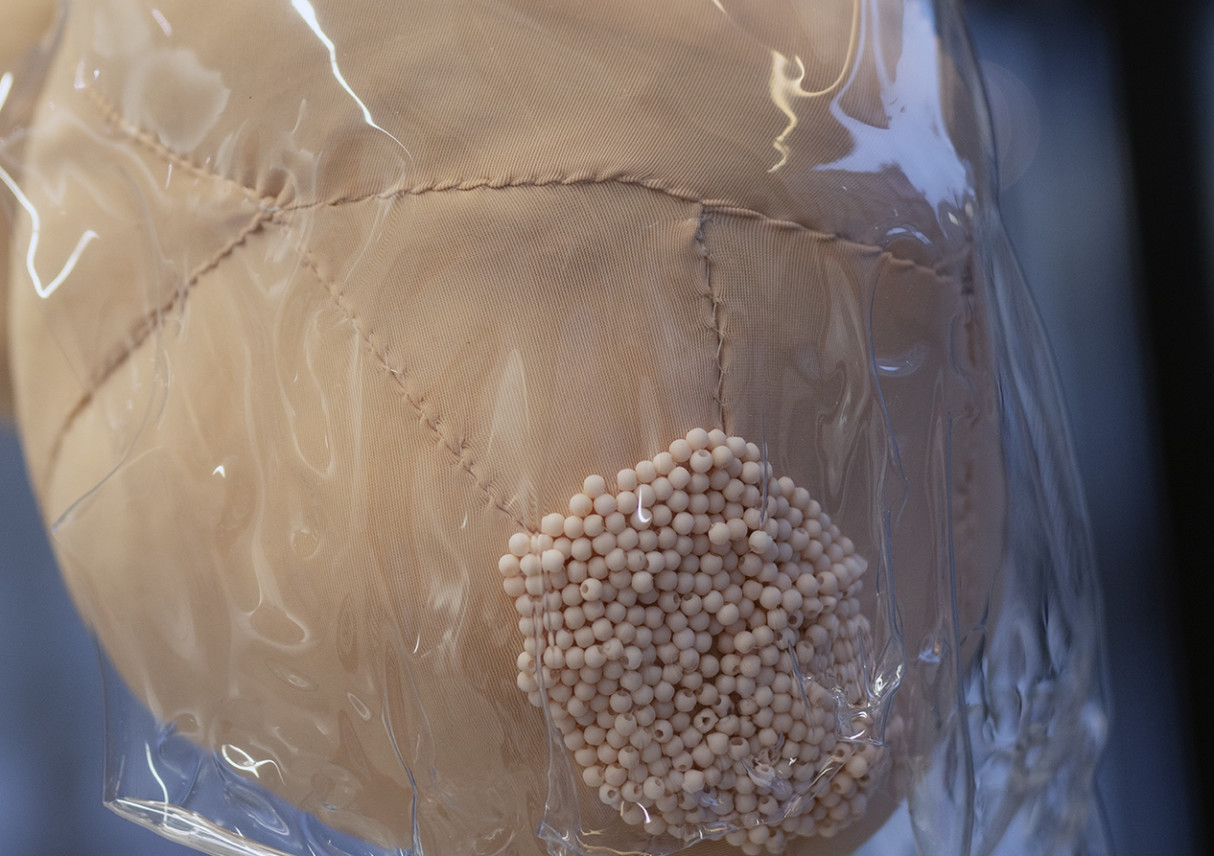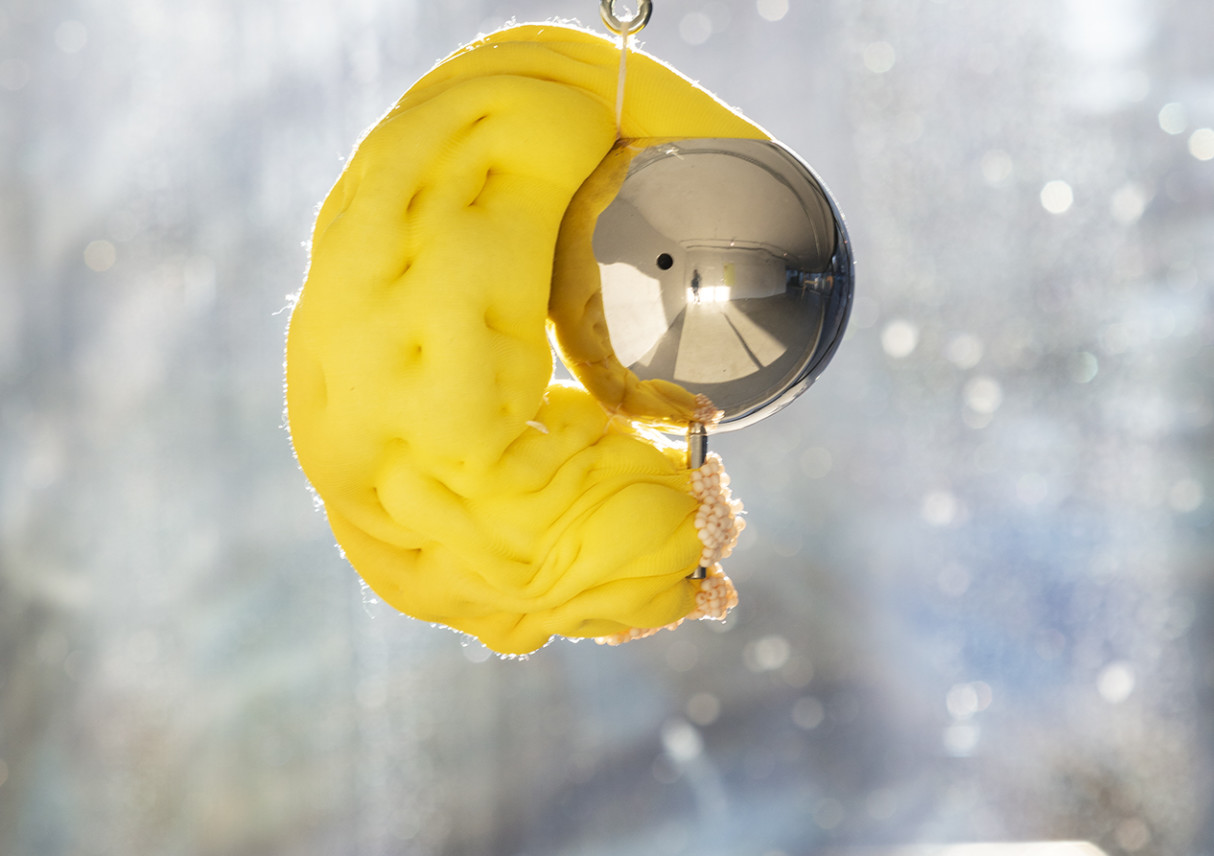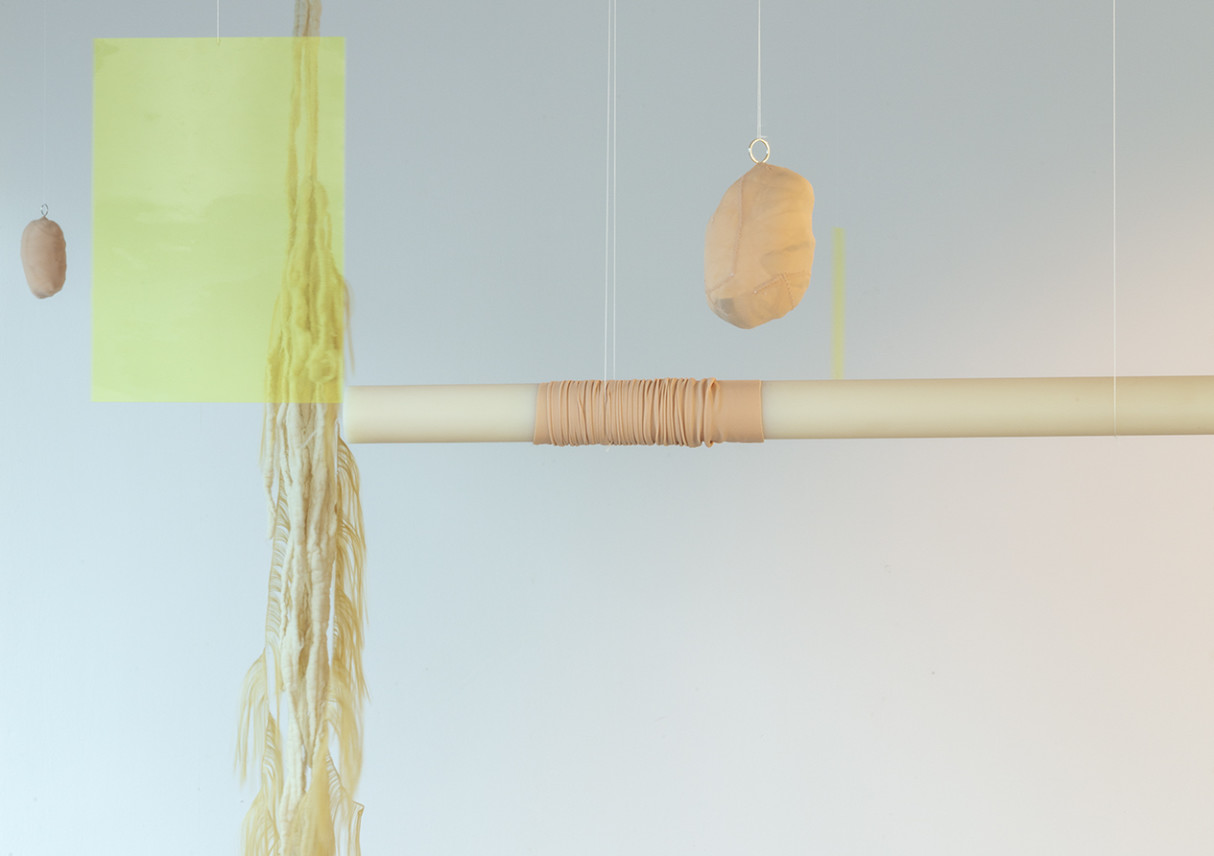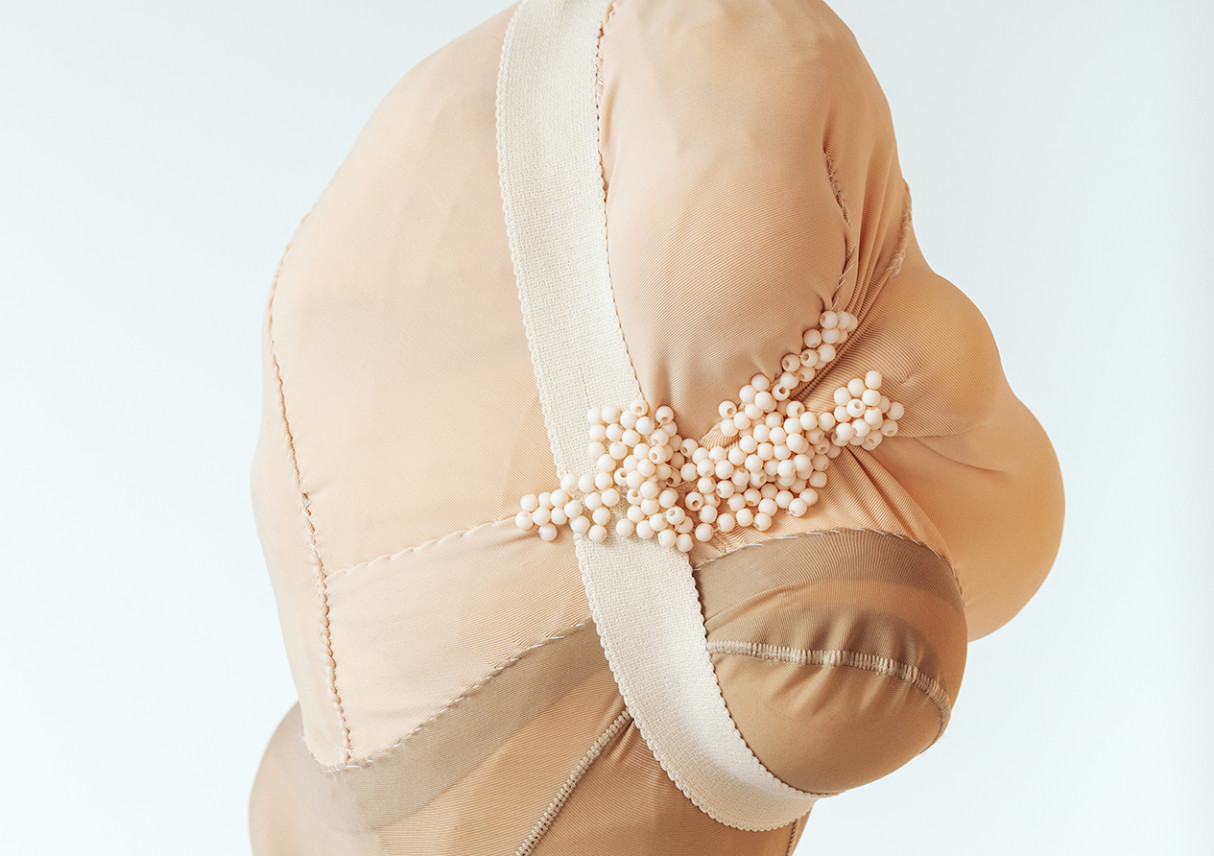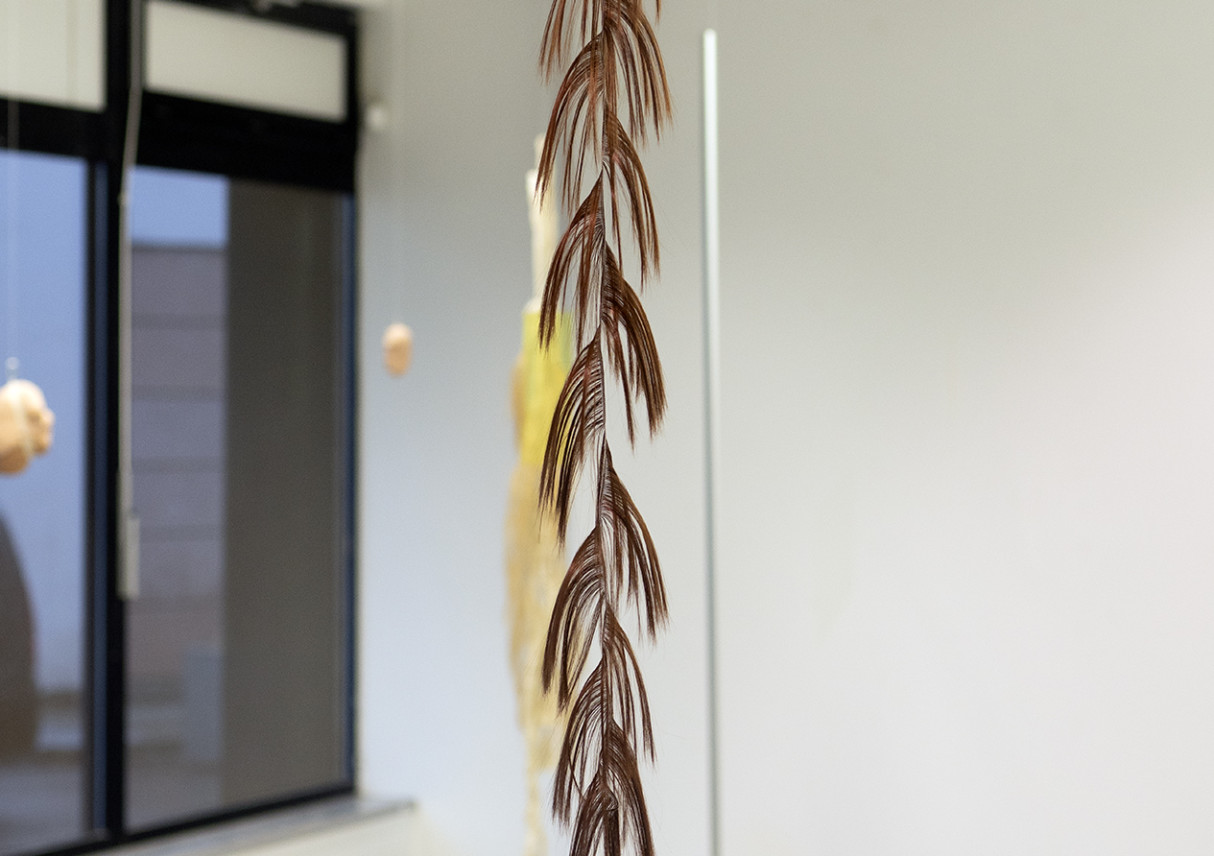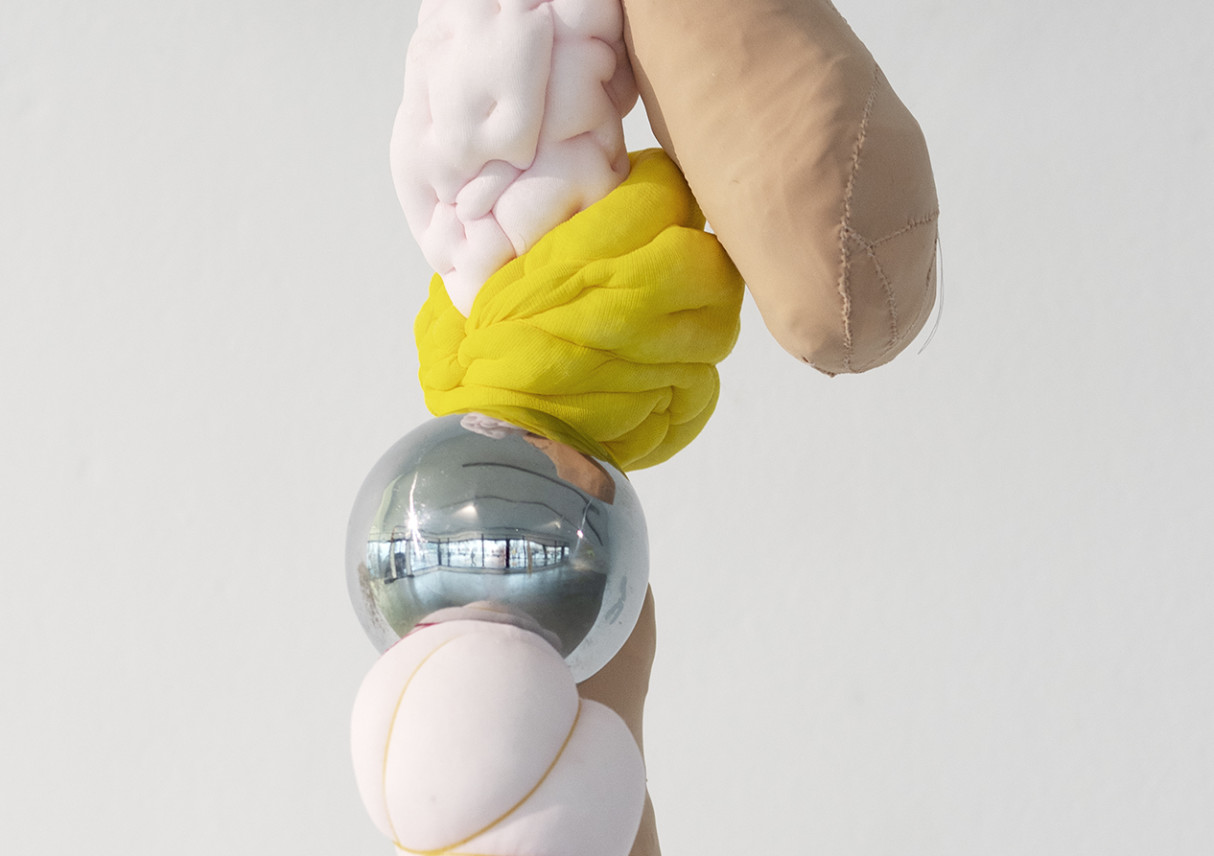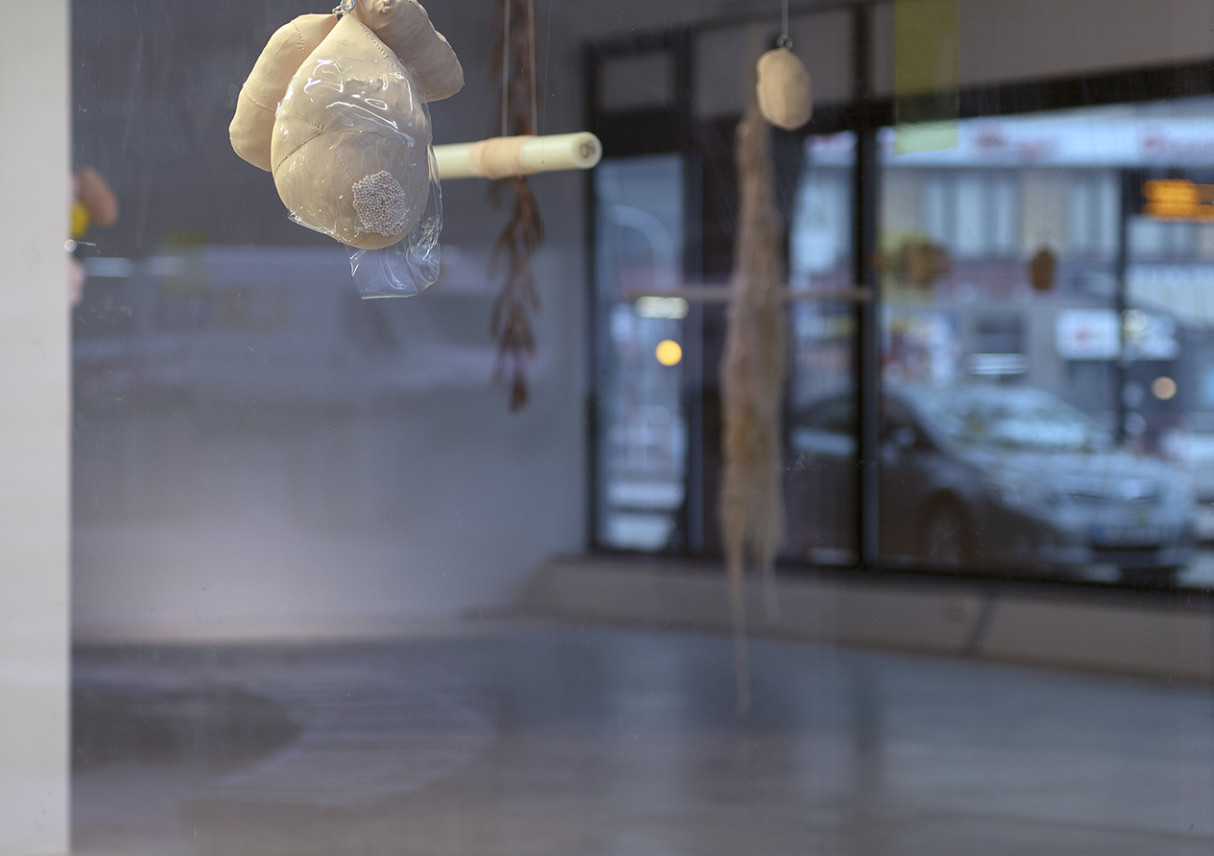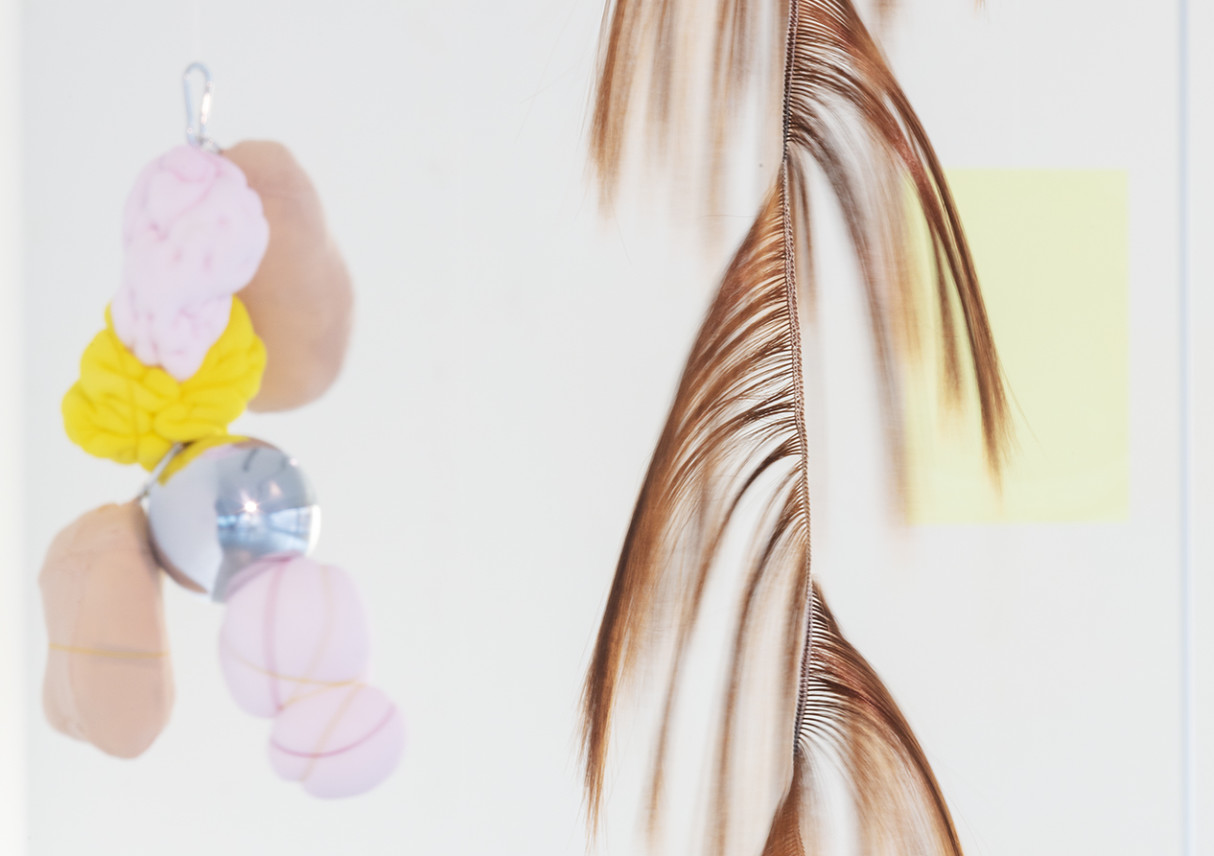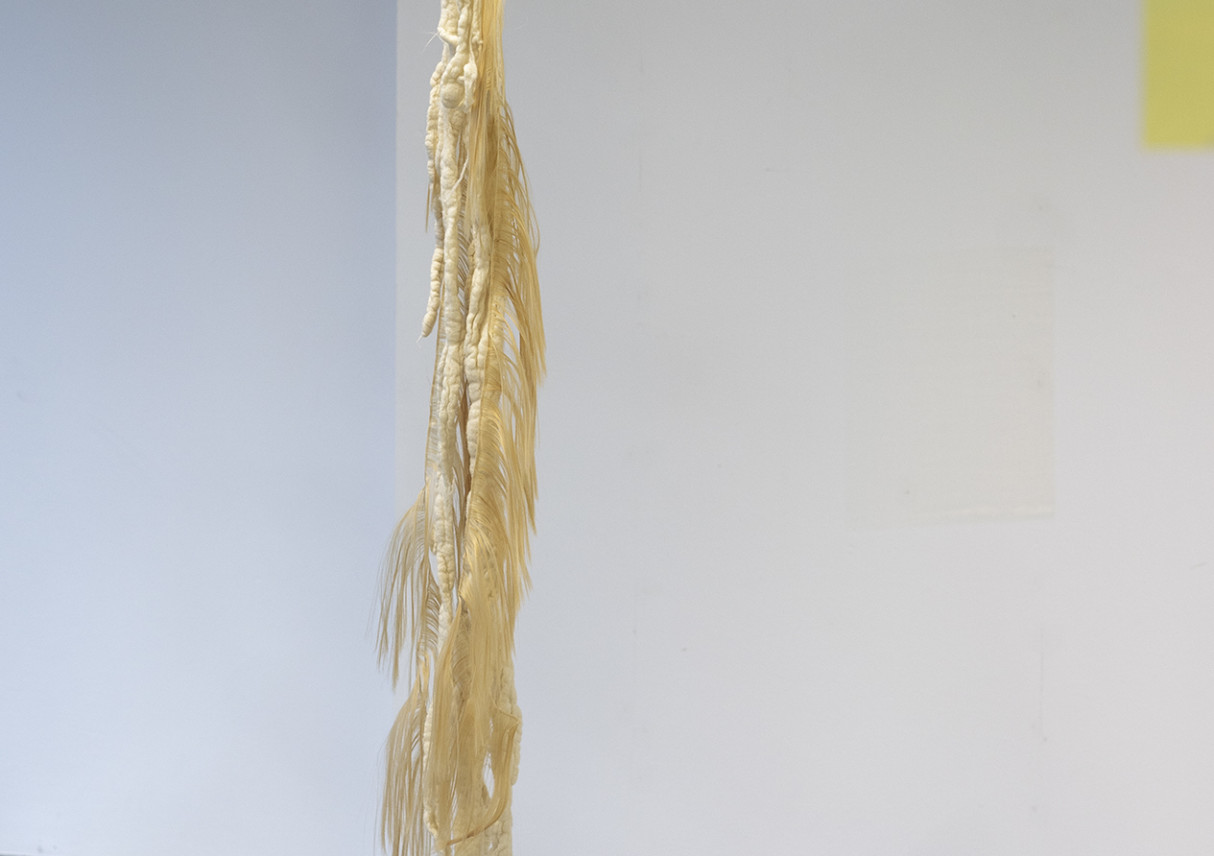 Photo © archive Kunsthalle Bratislava / Jiří Thýn
Untitled
Denisa Lehocká
26. 11. 2021 — 20. 2. 2022
Kurátor Boris Ondreička
Contribution Voluntary fee
Kunsthalle LAB is a "display window" that makes it possible for an exhibition to be visually accessible even outside of Kunsthalle Bratislava's opening hours. Lehocká will work with this aspect, concentrating on the transparency of the space, the ambivalent division by the glass wall, interior/exterior, openness/closure, hollowness/bulging, private/public, within/without, having regard to seasonal specificities of heat and cold, the psychosomatic aspect… and last but not least, the abstract/real opposition. The whole is something like an inspection. It is a look into the inner workings, and at the same time a critical detachment. Lehocká will work also with the changing conditions of daily sunlight and nightly artificial lighting (integrated into the objects).
The series of objects will produce reflections and thereby, as if in some non-material extension ("effulgence"), it will touch the walls and map the room.
This "display window" will be a work of window-dressing / a setting, an arrangement / an order, an installation of something emotional, incessantly appealing to the passers-by (in the end of year rush). Everyday life is the basic motif of Lehocka's works.
Apart from ontological questions, this ordering also makes reference to thinking about ecological and cosmological displacement. Lehocka's work is thus concerned with thinking on both the micro and macro levels. That will be clearly perceptible in the inner formal composition of her substantial works.
Her organic objects will be clusters of diversity created from glass, mirrors, metal, textiles, and other materials. They will be hung, which will allow them to have a gentle rotation, dynamics, life.
Lehocka's theme is reflection and a representation of the profound subjectivity of being and corporality. Her seemingly levitating sculptures will be materialisations, above all, of the immaterial. This intimacy, even if it is protected from externality, nonetheless discusses in and with an open public space.
The artist is also pondering the given historical or contemporary context of the locality: SNP Square, the central square of the capital city, in its lower section among the original markets (once called Kramársky rad, i.e. Traders' Row, or Marktplatz). Close by is the first skyscraper (Manderla Apartment and Commercial Block) in cosmopolitan Central Europe, an avantgarde manifestation of modernity.
Boris Ondreička