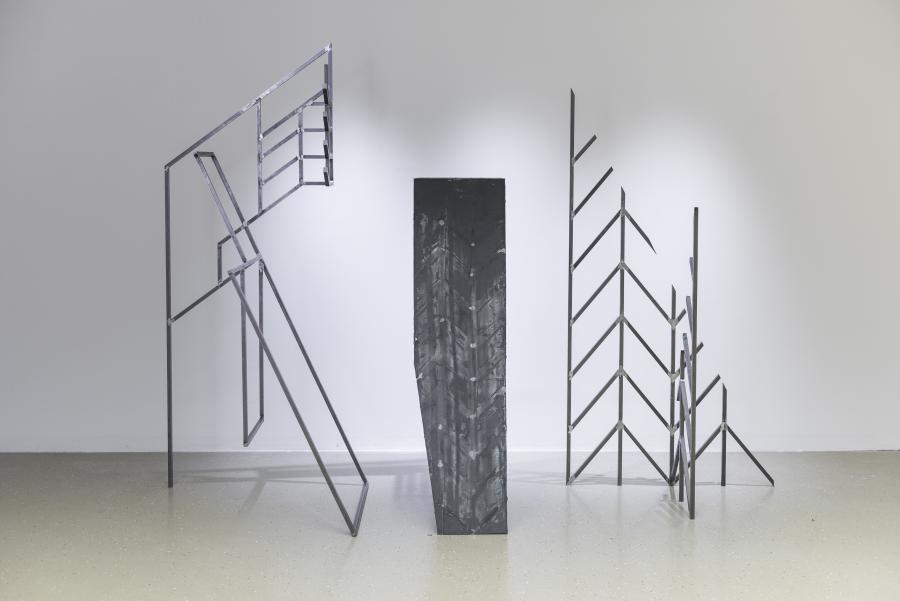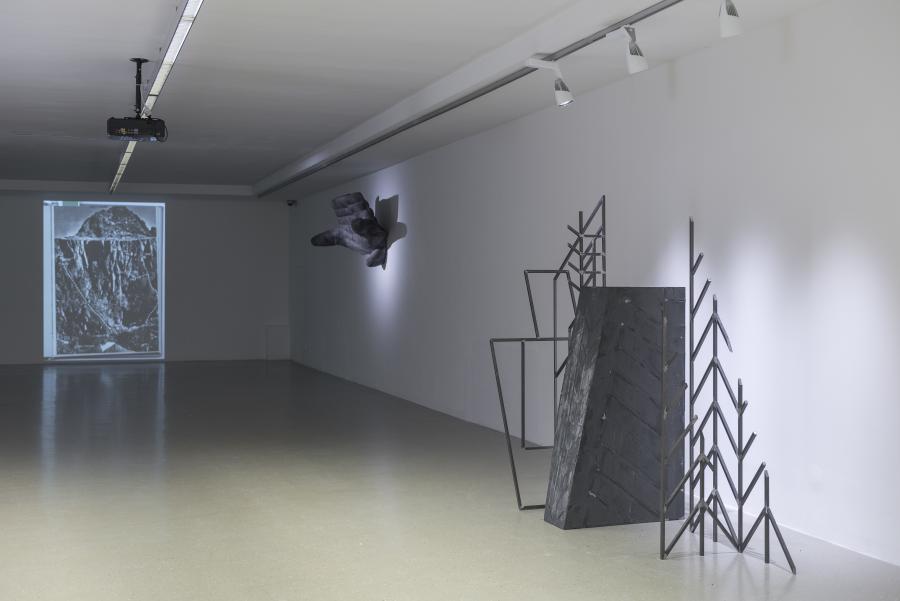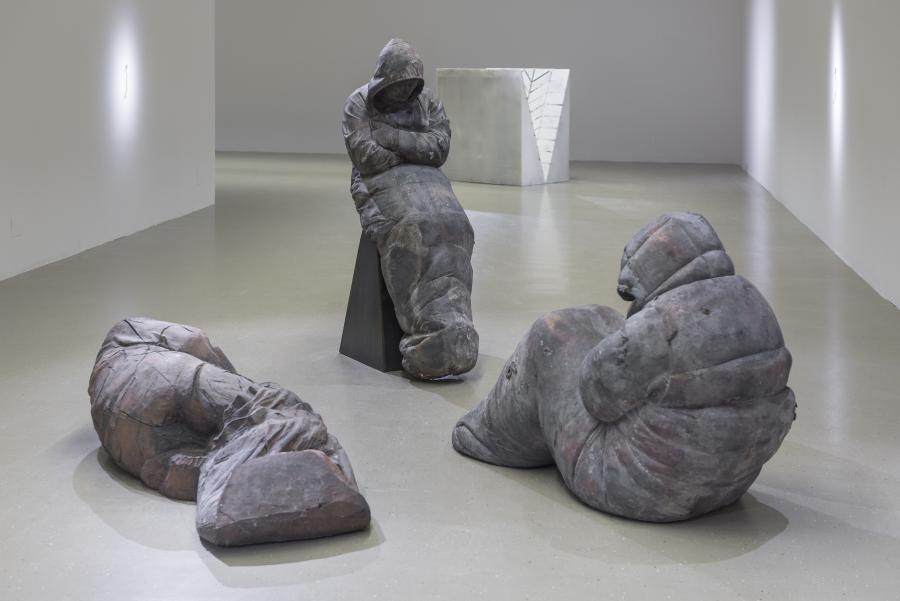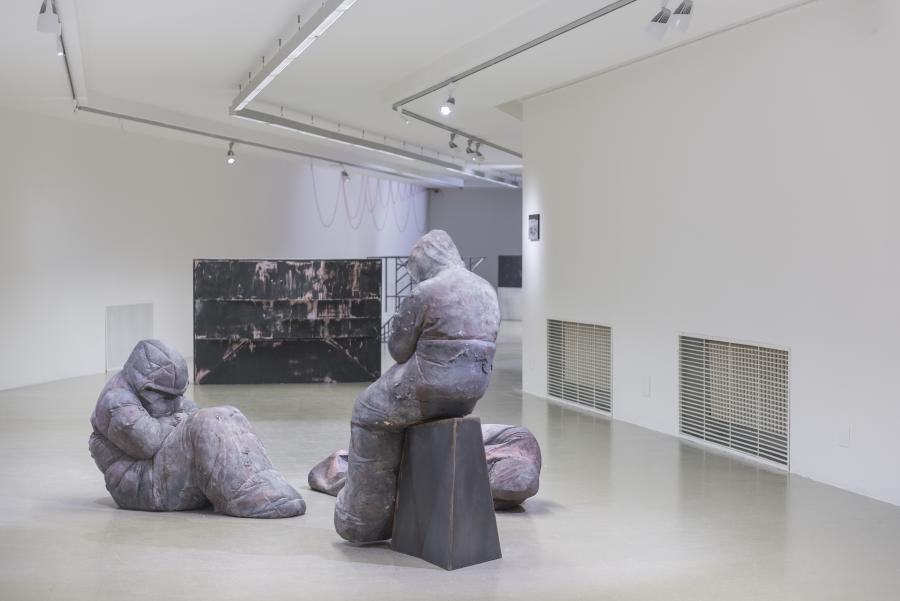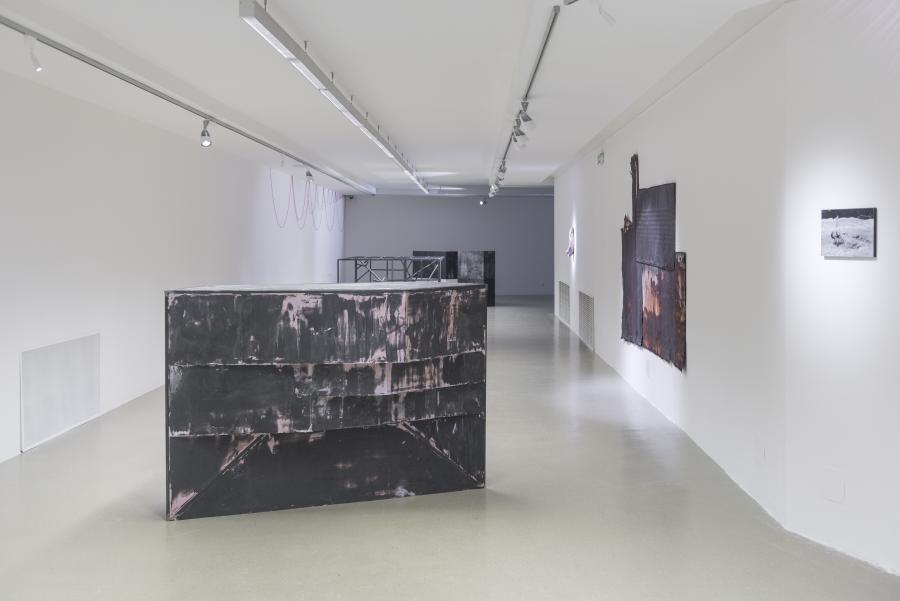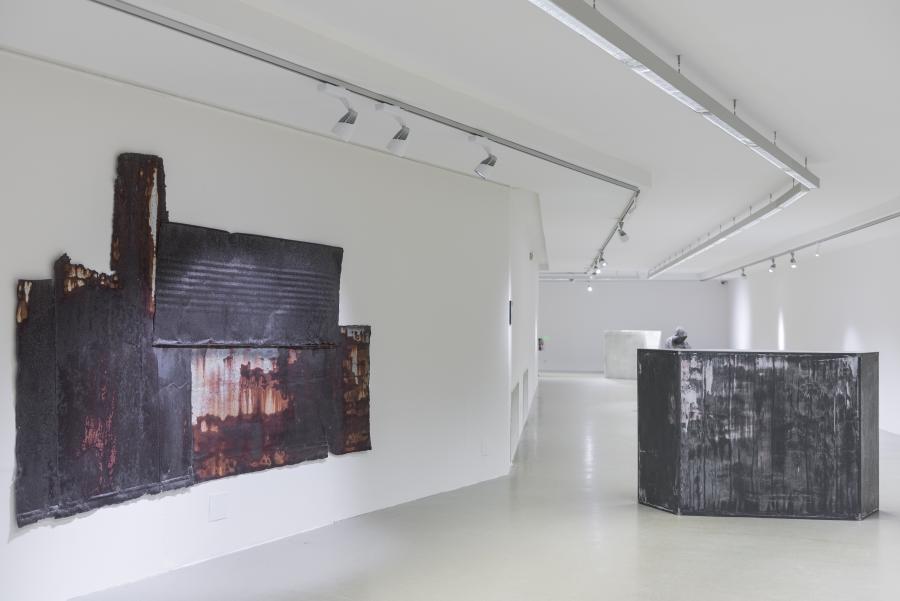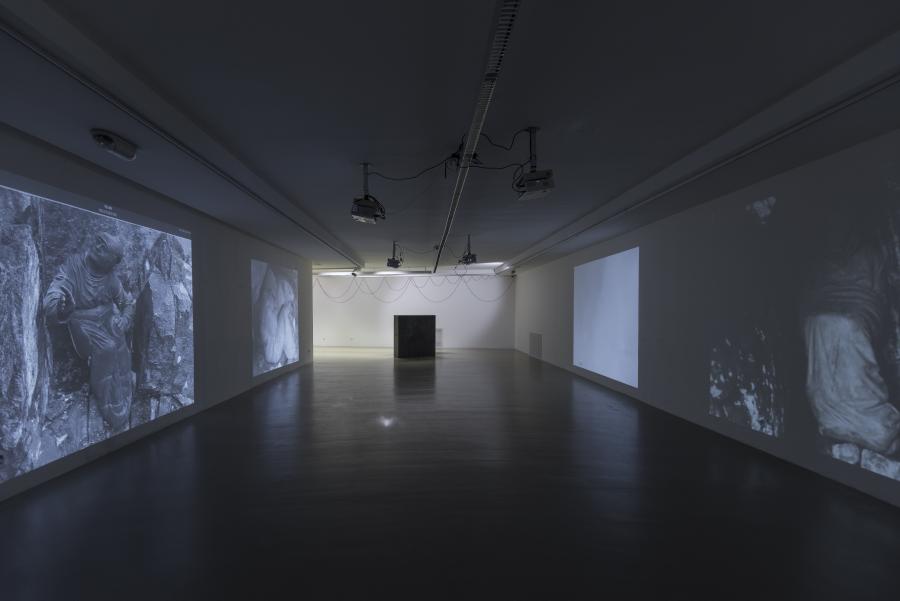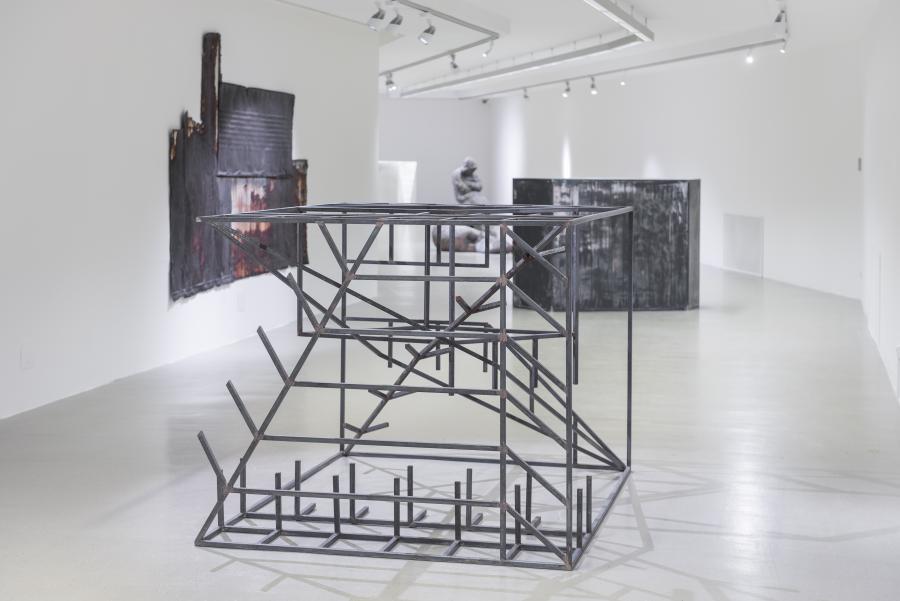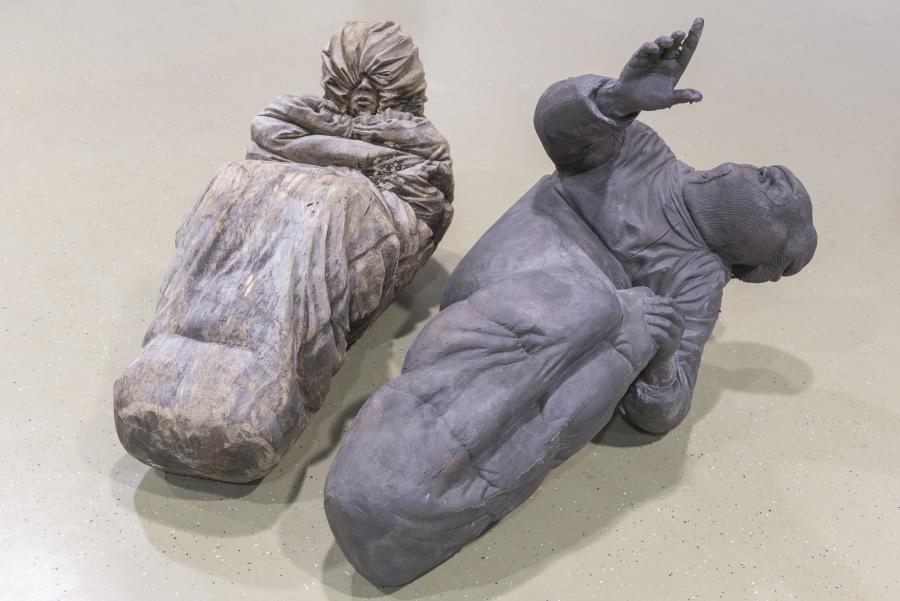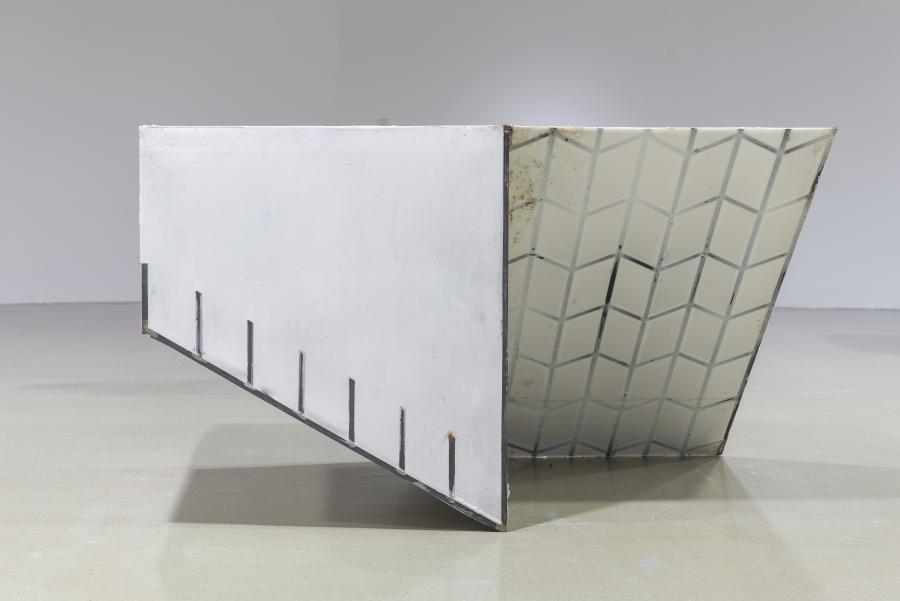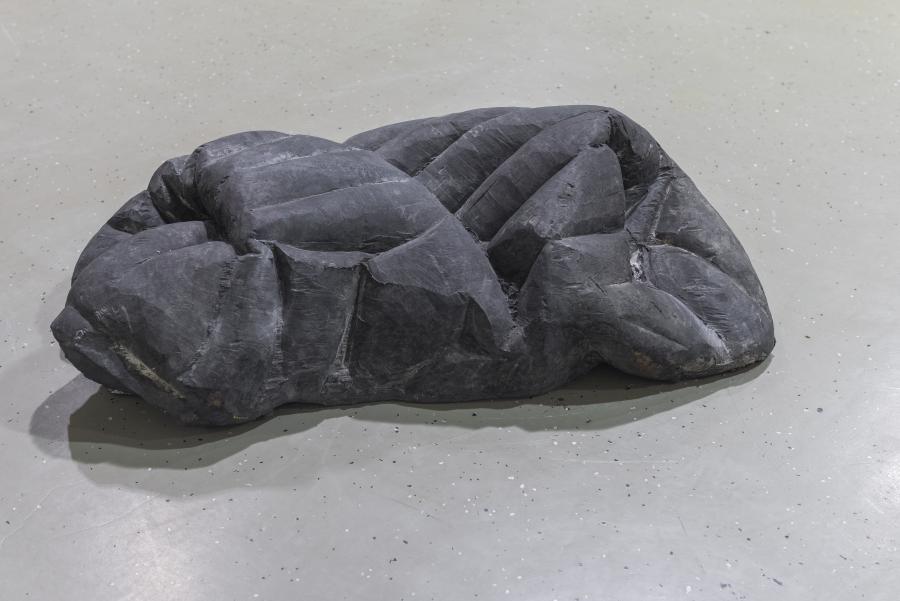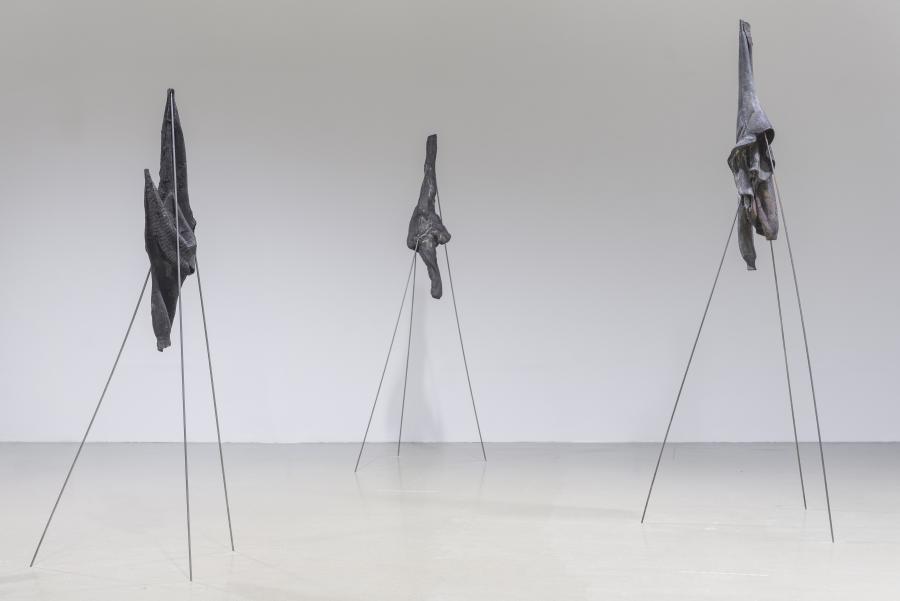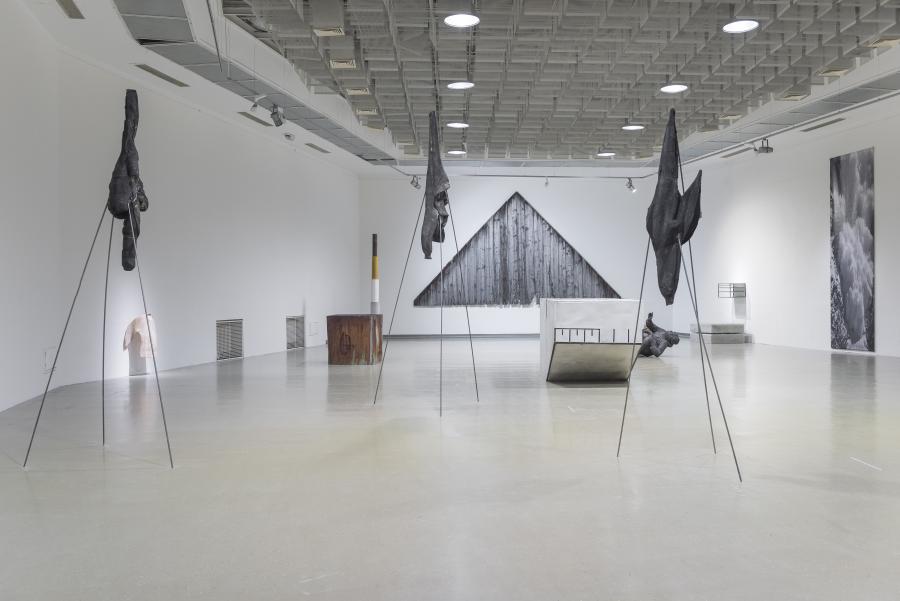 Foto © archív KHB / Adam Šakový
Psycho-vertical
Štefan Papčo
08. 12. 2017 - 25. 02. 2018
Curator Elena Sorokina
Exhibition opening
07. 12. 2017 at 18
Psycho-vertical: Štefan Papčo's Radical Performative Sculpture
Psycho-vertical is a climbing route in the High Tatra Mountains, situated close to the border between Slovakia and Poland. With a topography of large free vertical loose boulder blocks, it is one of the hardest routes to ascend.
Štefan Papčo's sculptural work is intimately connected to mountaineering, which he has been practicing for many years. The geological formations and the environment of these mountains constitute his workspace, while gravity, mass, or dew point can be considered his material. Papčo engages in an (impossible) translation of his climbing experience, introducing the vocabulary of mountaineering – such as corners, interstices, gaps or chimneys – into sculpture. Between an extreme physical performance and extreme mental discipline, the plural status of climbing is often based on a pre-written, choreographed movement. Written directly onto the rock's surface, the climbing scores created by the climbers themselves are a key source of inspiration for the artist.
Deeply entangled with this environment and its ecology, Papčo's practice revisits the history of alpinism and its dual position within modernity, simultaneously embracing and exposing its contradictions. Officially "invented" in 1760, alpinism went hand-in-hand with the logic of colonisation and conquest of the summits, while also promoting an anti-technological stance and nature conservation. Within the history of Czechoslovakia, mountaineering at times meant a very particular context. During the Soviet occupation, mountaineering was practiced as a technique of peaceful resistance to mental oppression and as an exercise in freedom from the oppressive system. This was in fact the only escape route from this country with closed borders: a radically vertical one.
The Tatra mountains also function as Papčo's exhibition space. Indeed, he climbs and places sculptures on the mountains' platforms, exposing them to today's ever-changing climate. The carved wooden figures live through and record the extreme weather conditions. Papčo's attitude is programmatically opposite to any "extraction", it engages directly with the matter of the mountains and reflects on what it means to read the Earth as bodily matter.
This exhibition pays tribute to the legendary Ganek Gallery – a fictional institution created by Július Koller in 1982 on an inaccessible plateau in the Tatras. In a gesture of homage, the artist, curator and several invited guests will perform a modest ascent in the Whitewater Valley leading to Ganek, which will officially proclaim the beginning of the exhibition.
In the frame of this exhibition, we also invited other artists to contribute their notes on "verticality" and its politics, gravity, mass, choreographies of climbing and other issues addressed. These artists include, among others: Zbyněk Baladrán, Juraj Bartusz, Roman Ondák, Lucia Papčová, Lucia Sceranková, Annie Vigier and Franck Apertet (les gens d'Uterpan), who generously agreed to engage with the questions raised in the exhibition, as well as Július Koller's fictional institution located between the earth and the cosmos.
Elena Sorokina
Exhibition curator