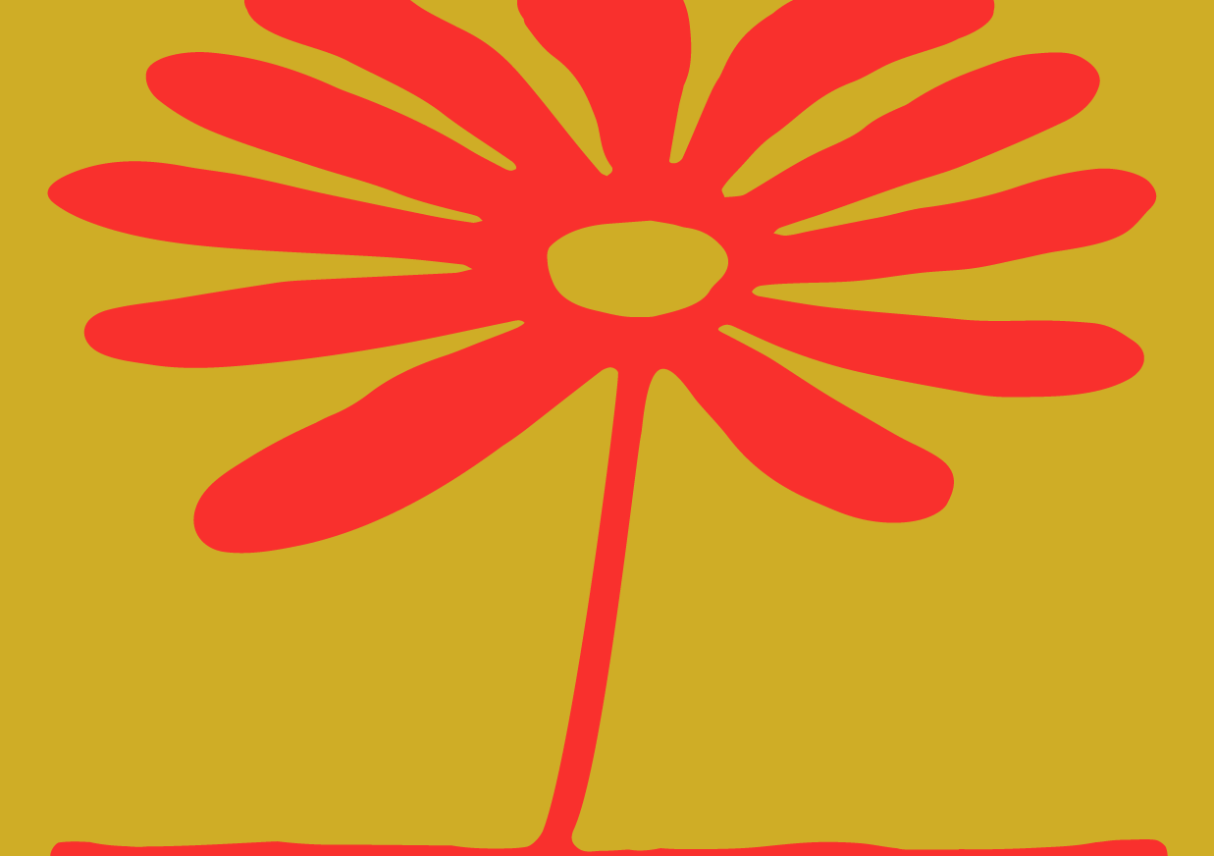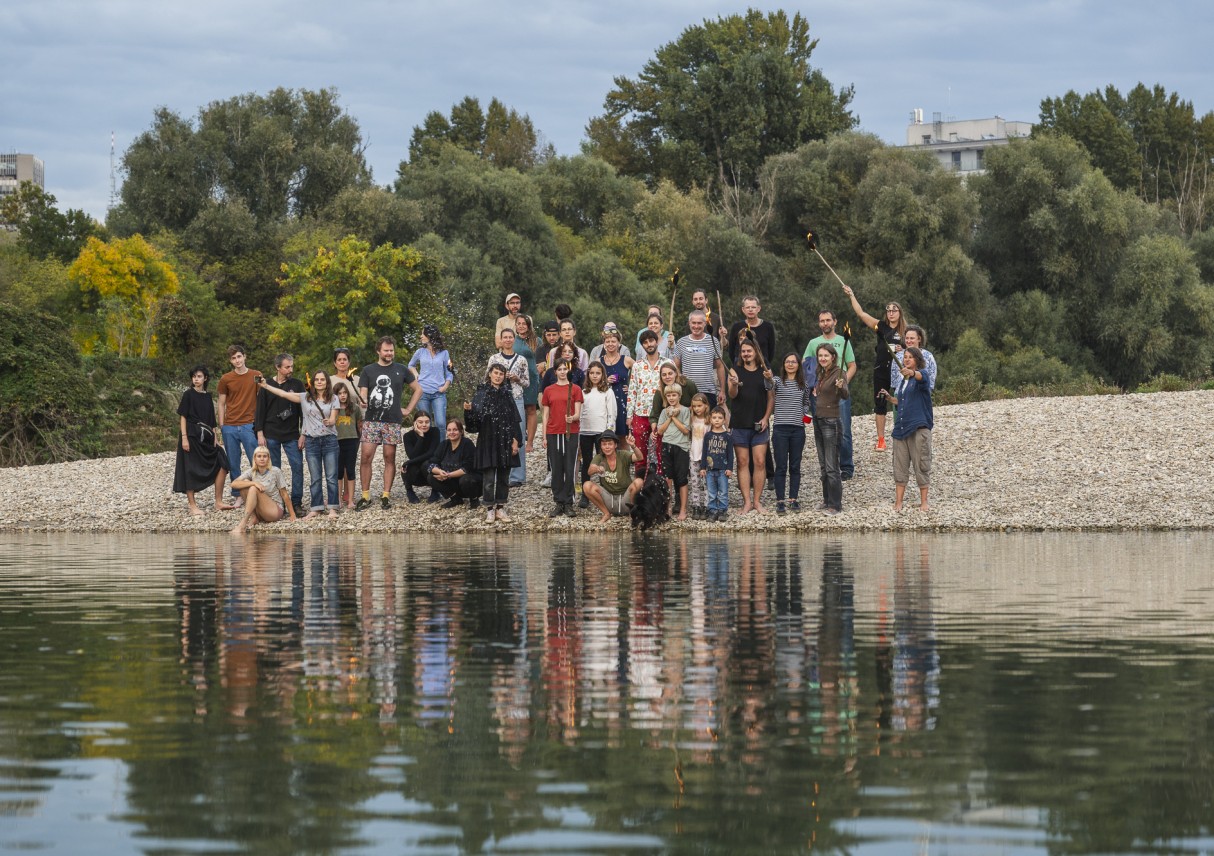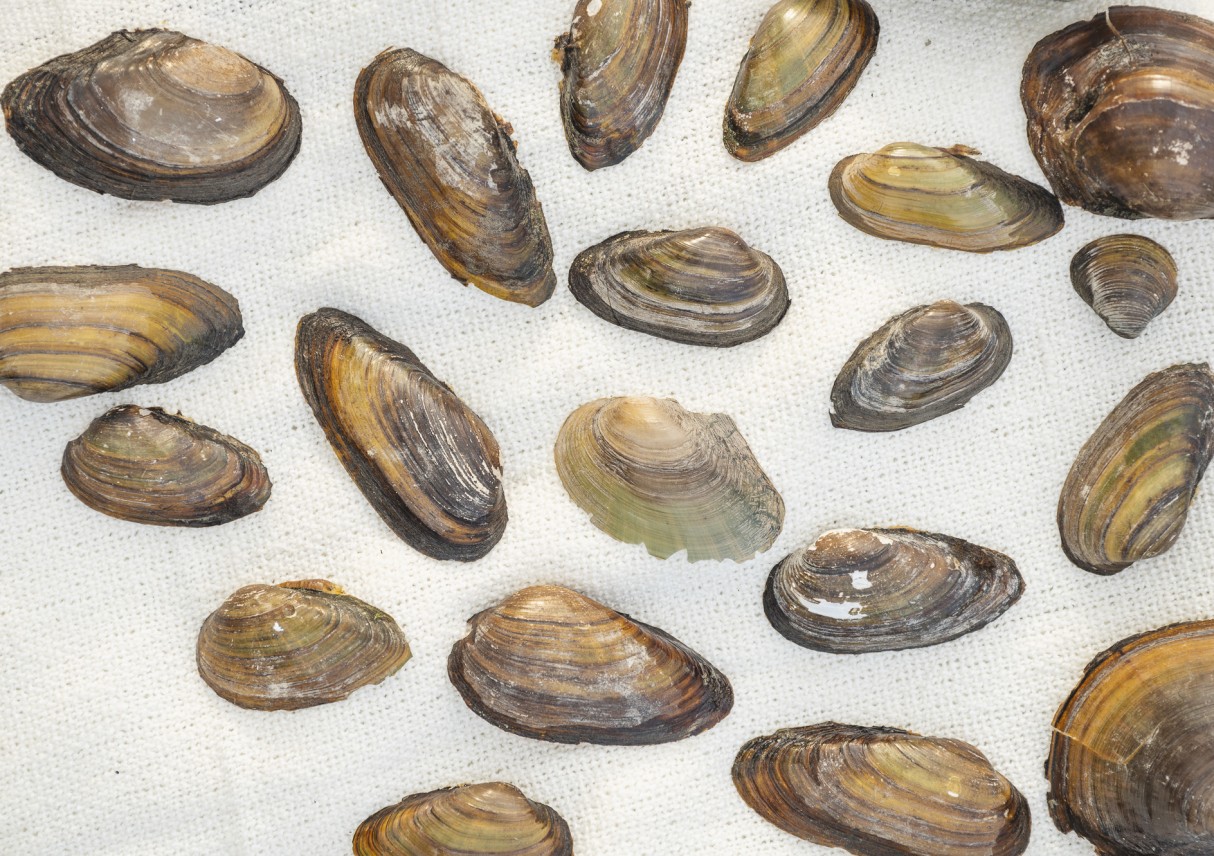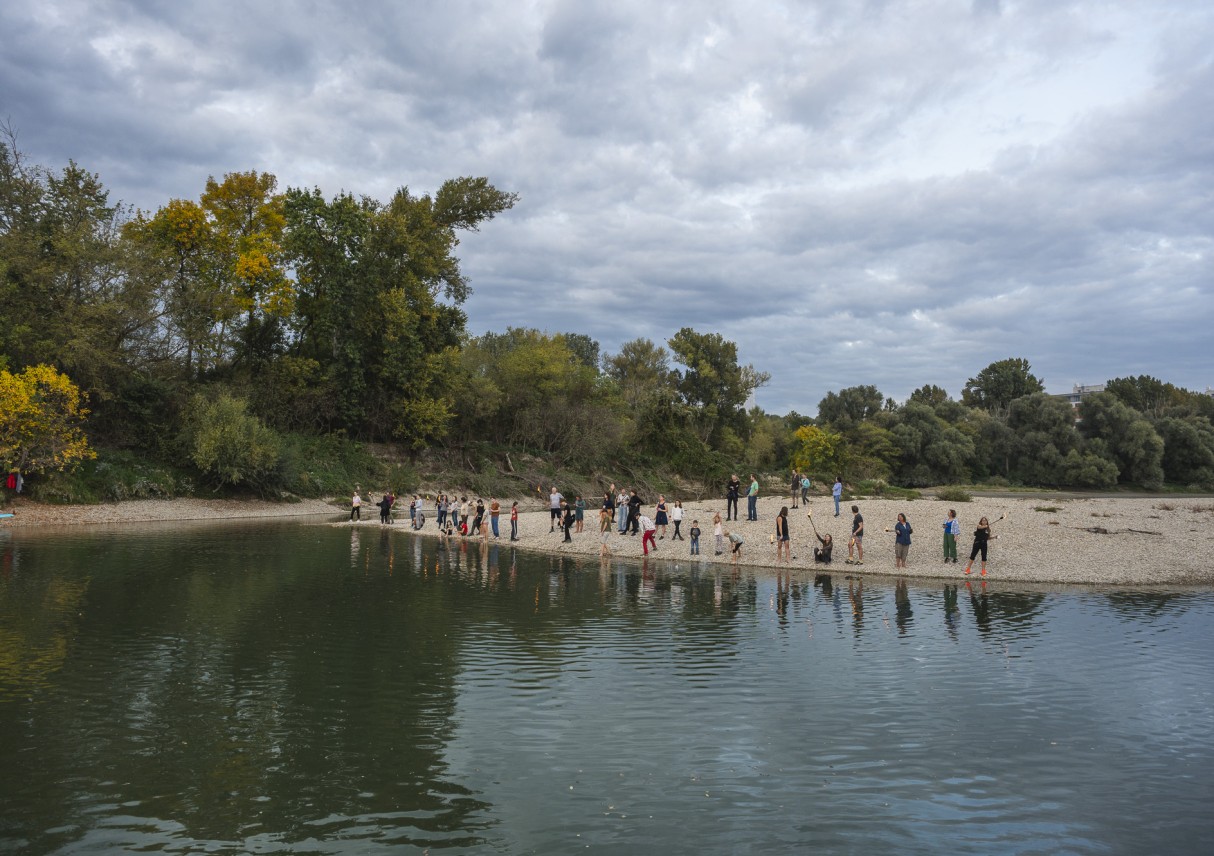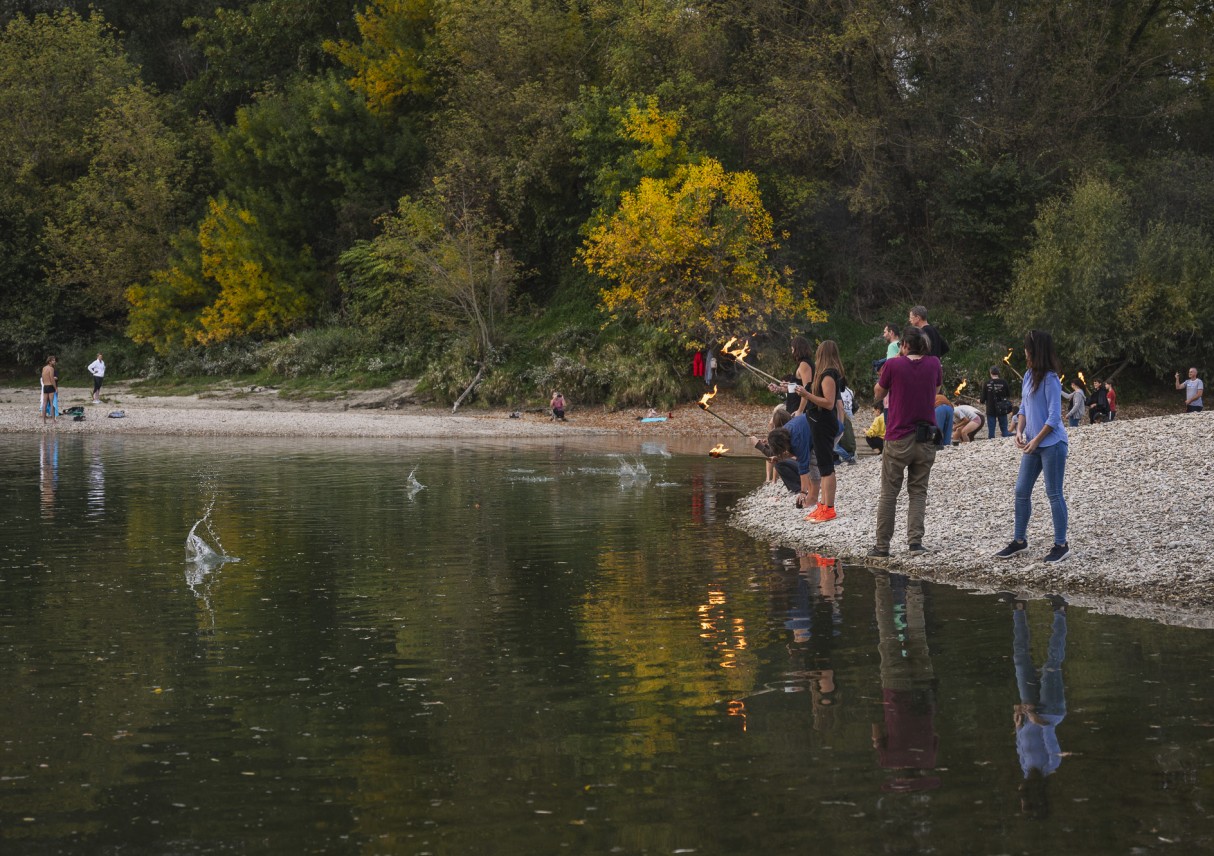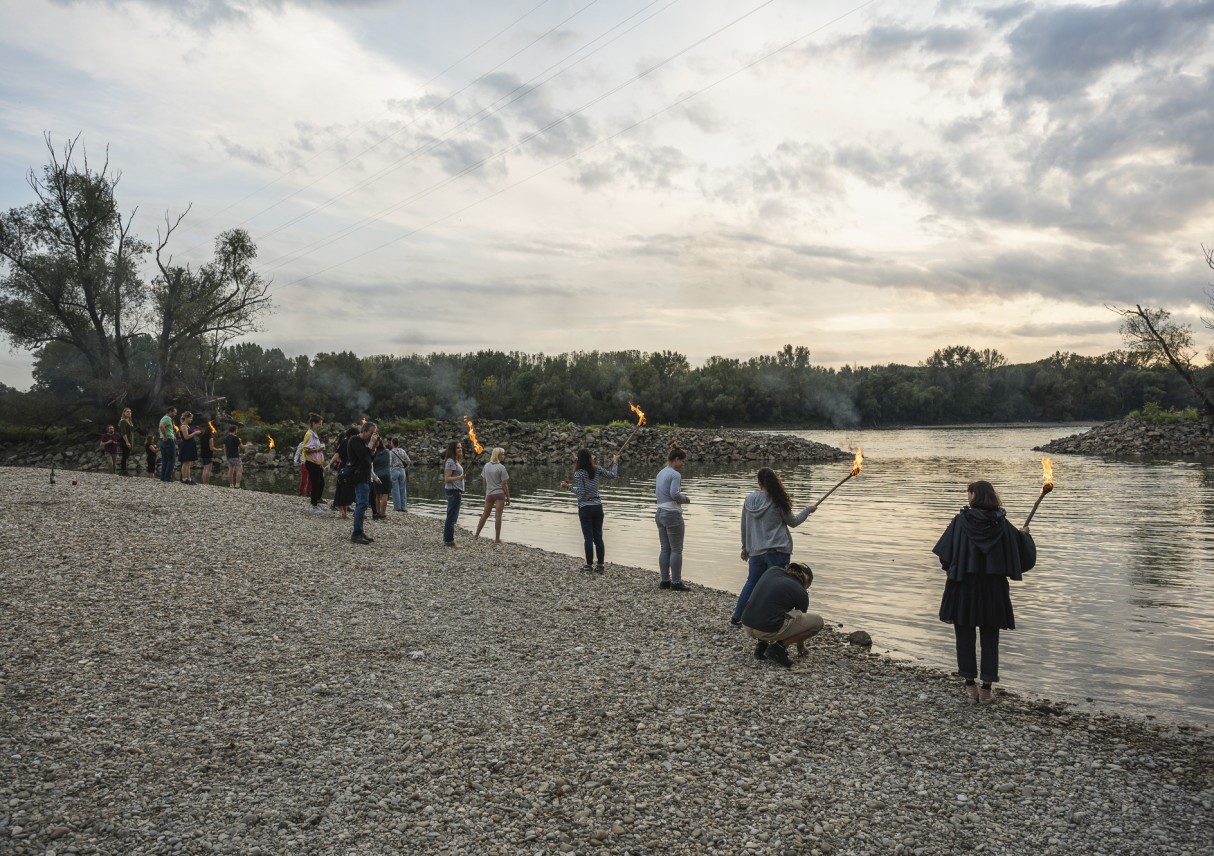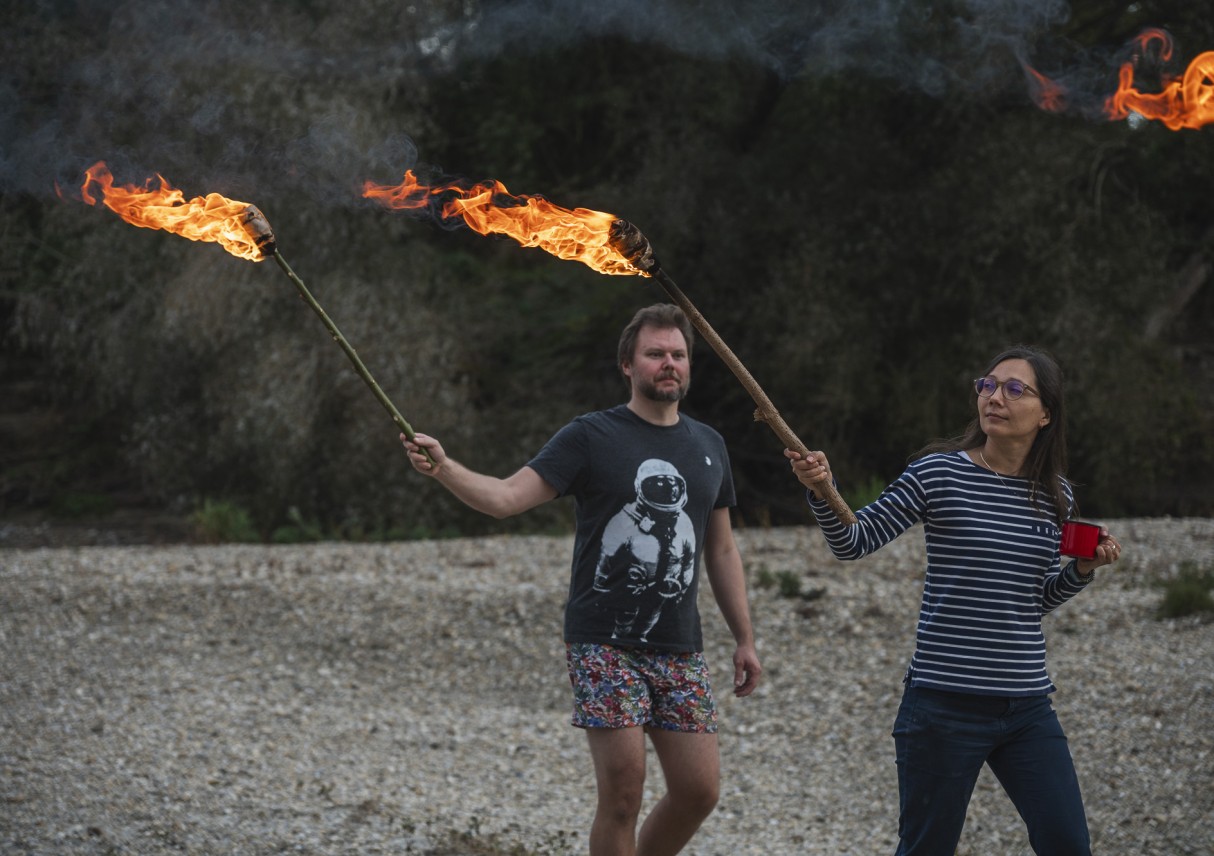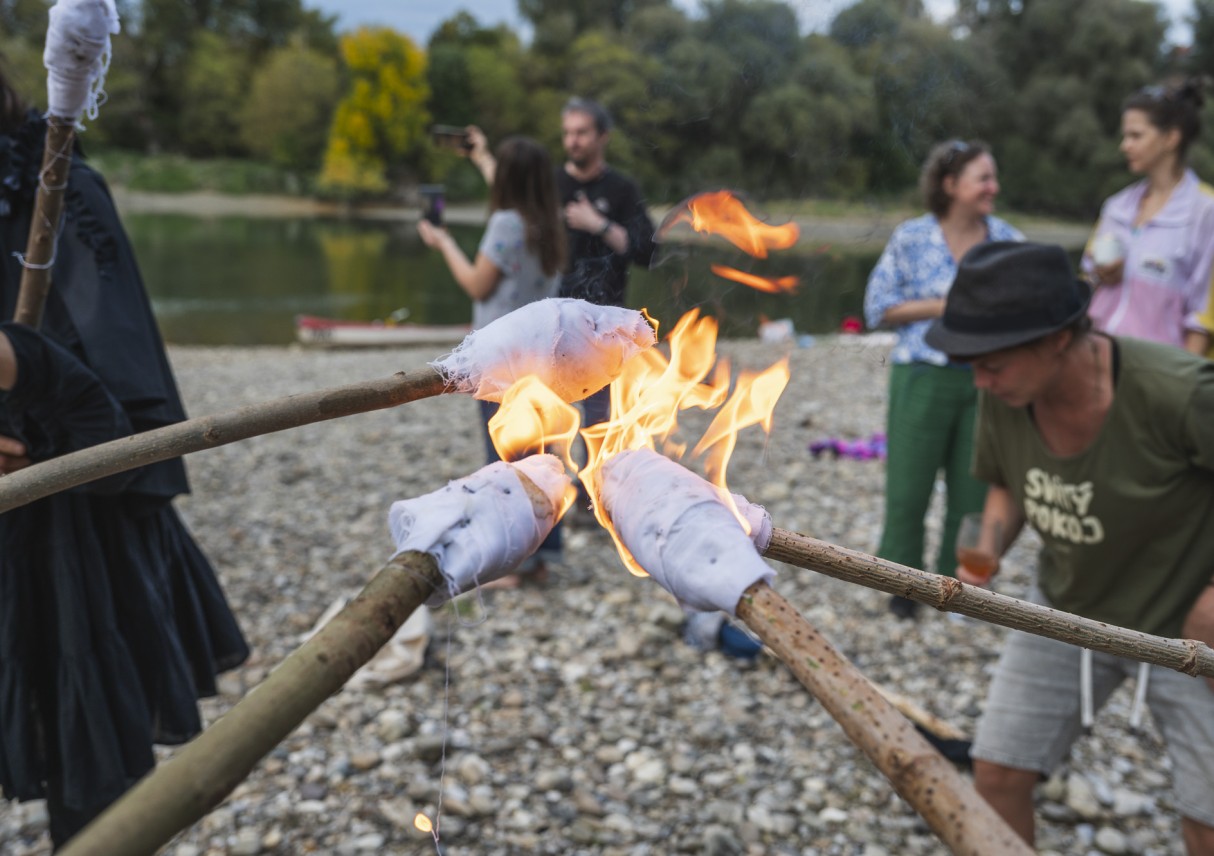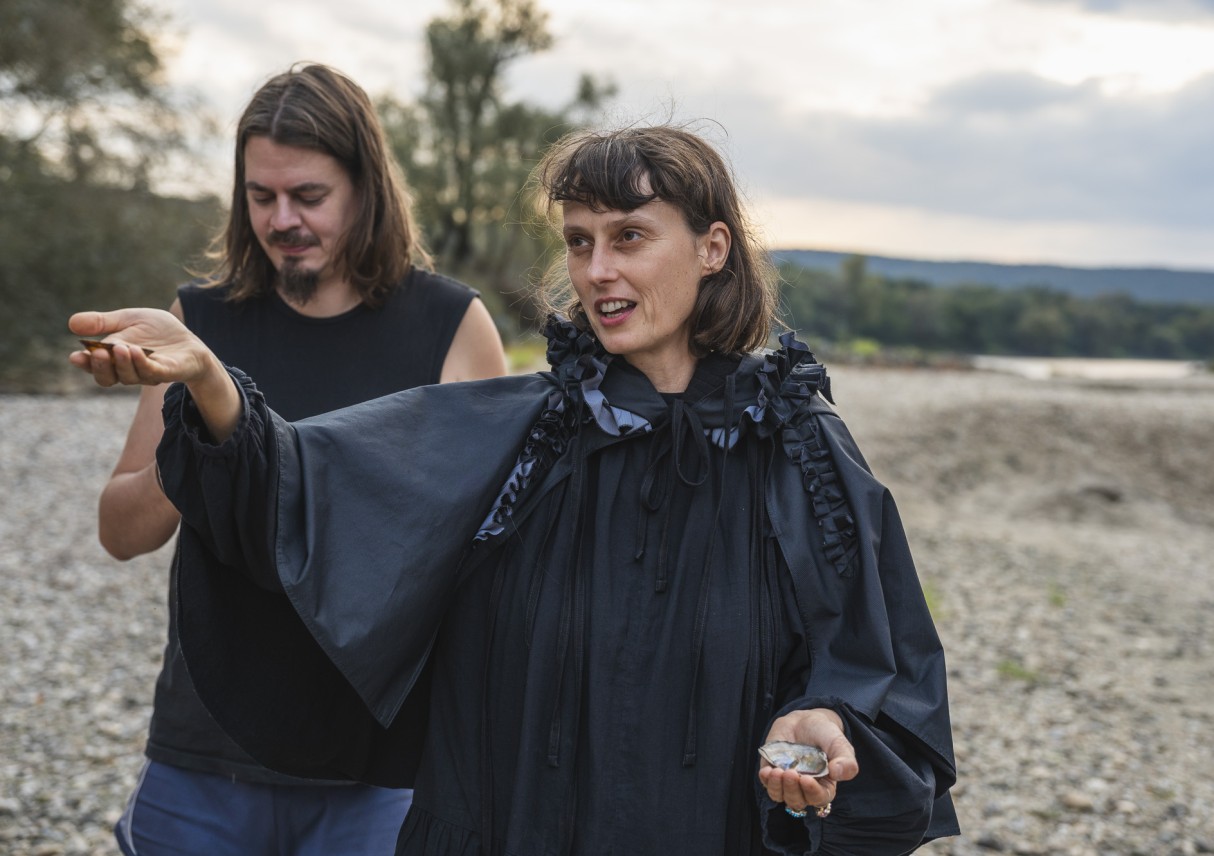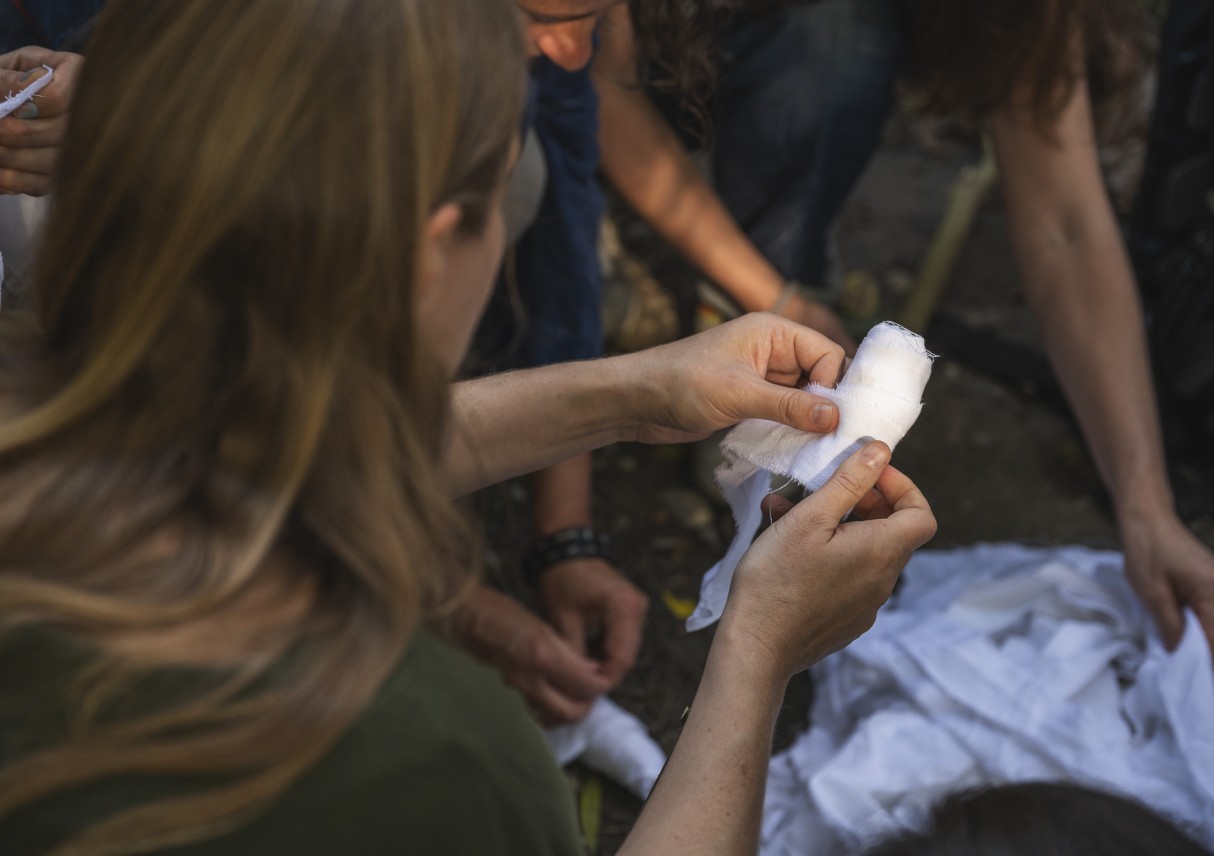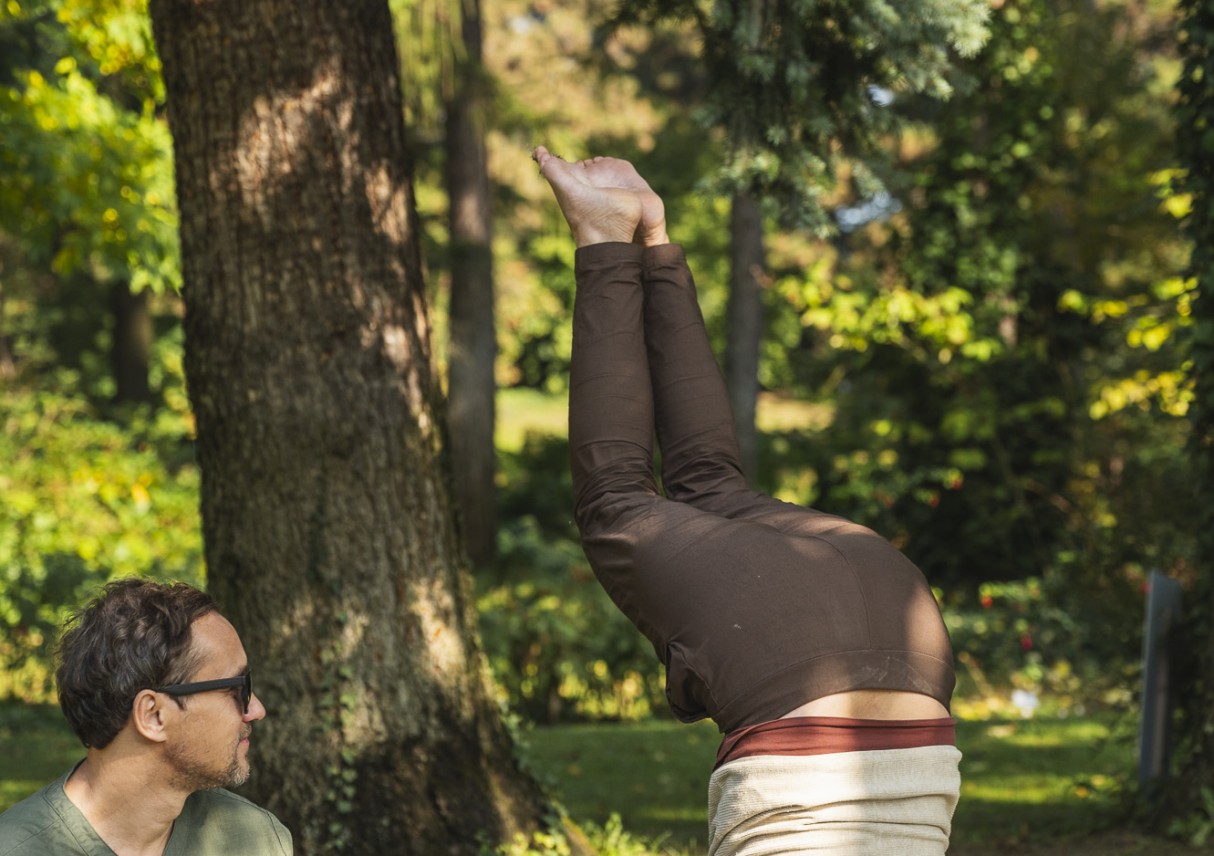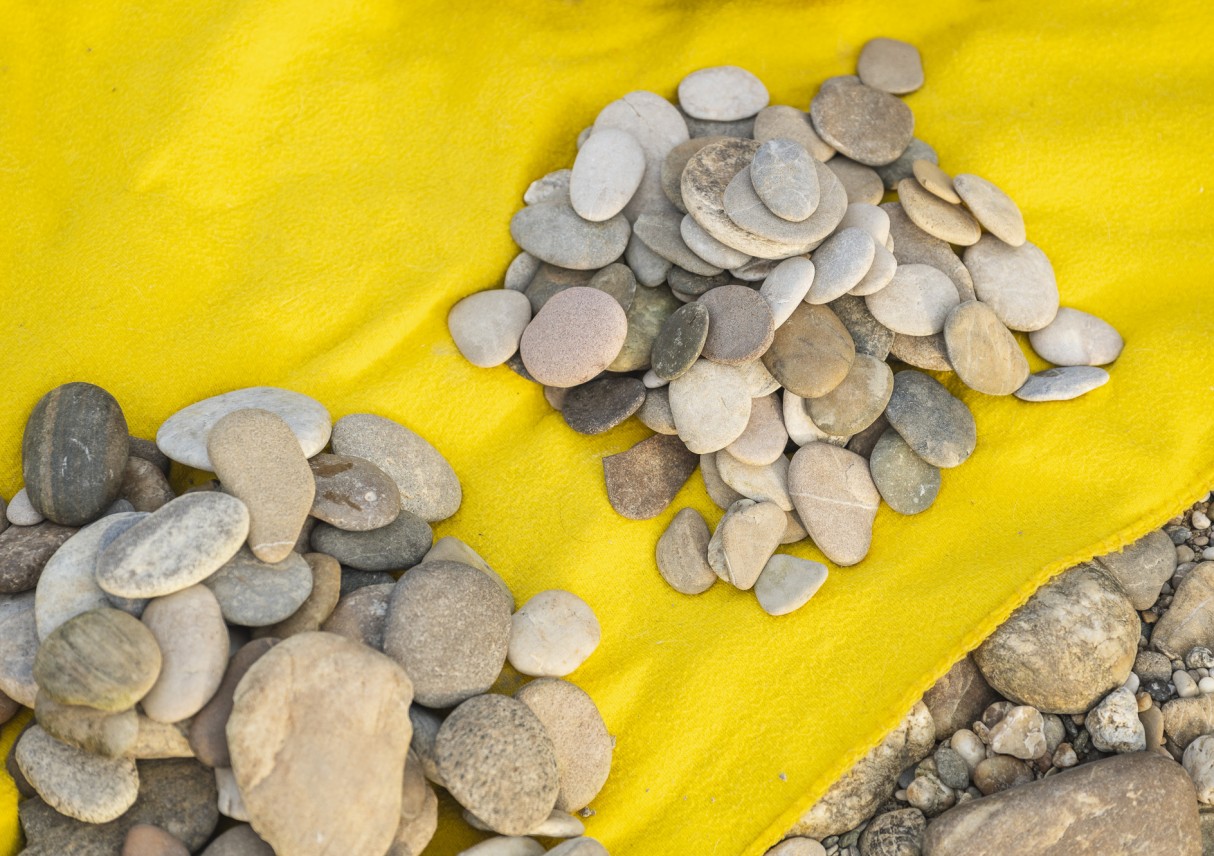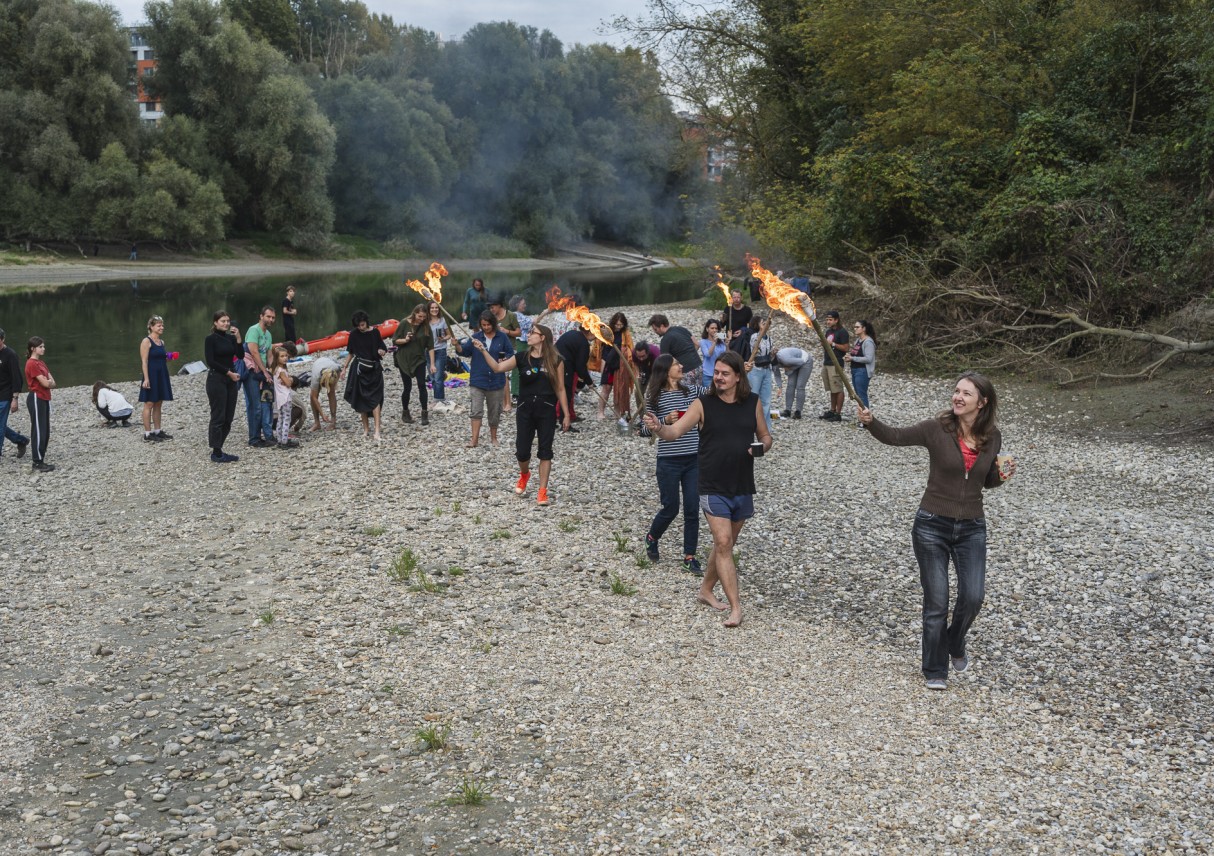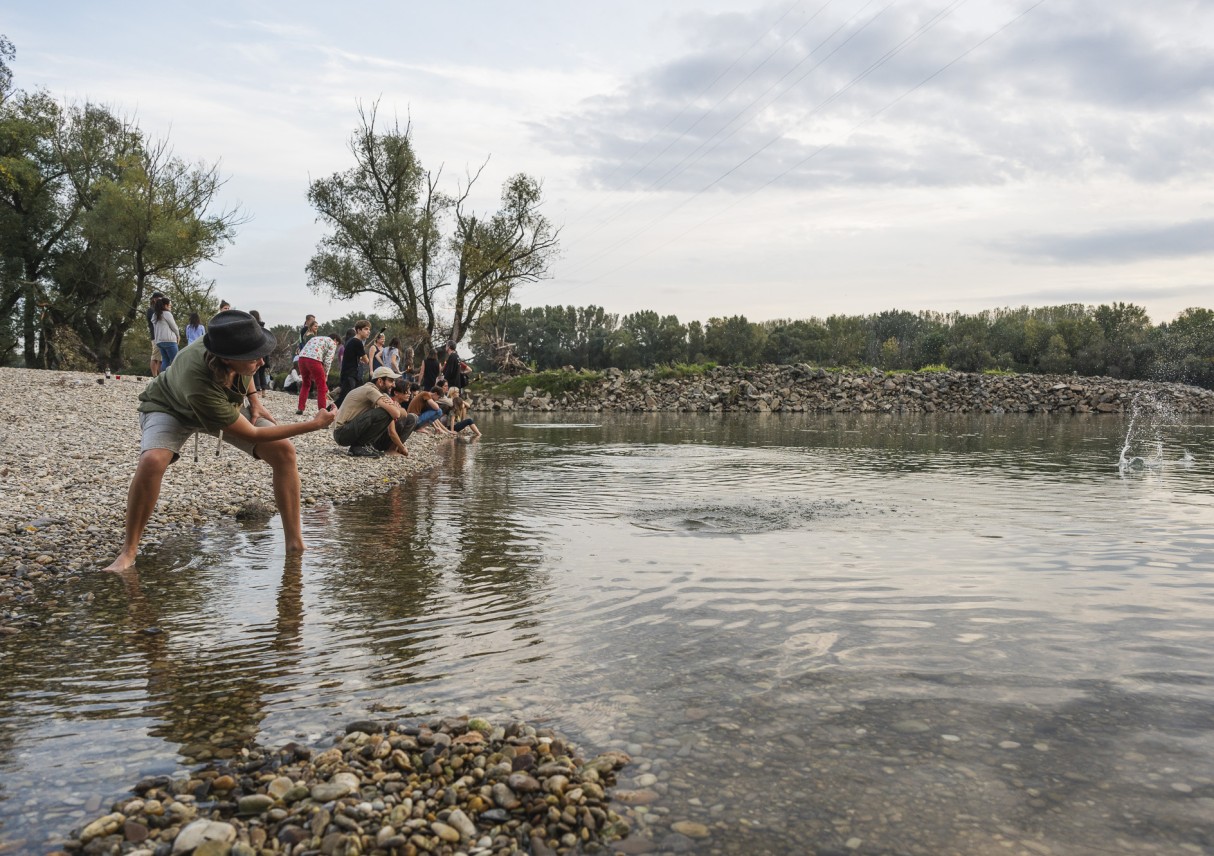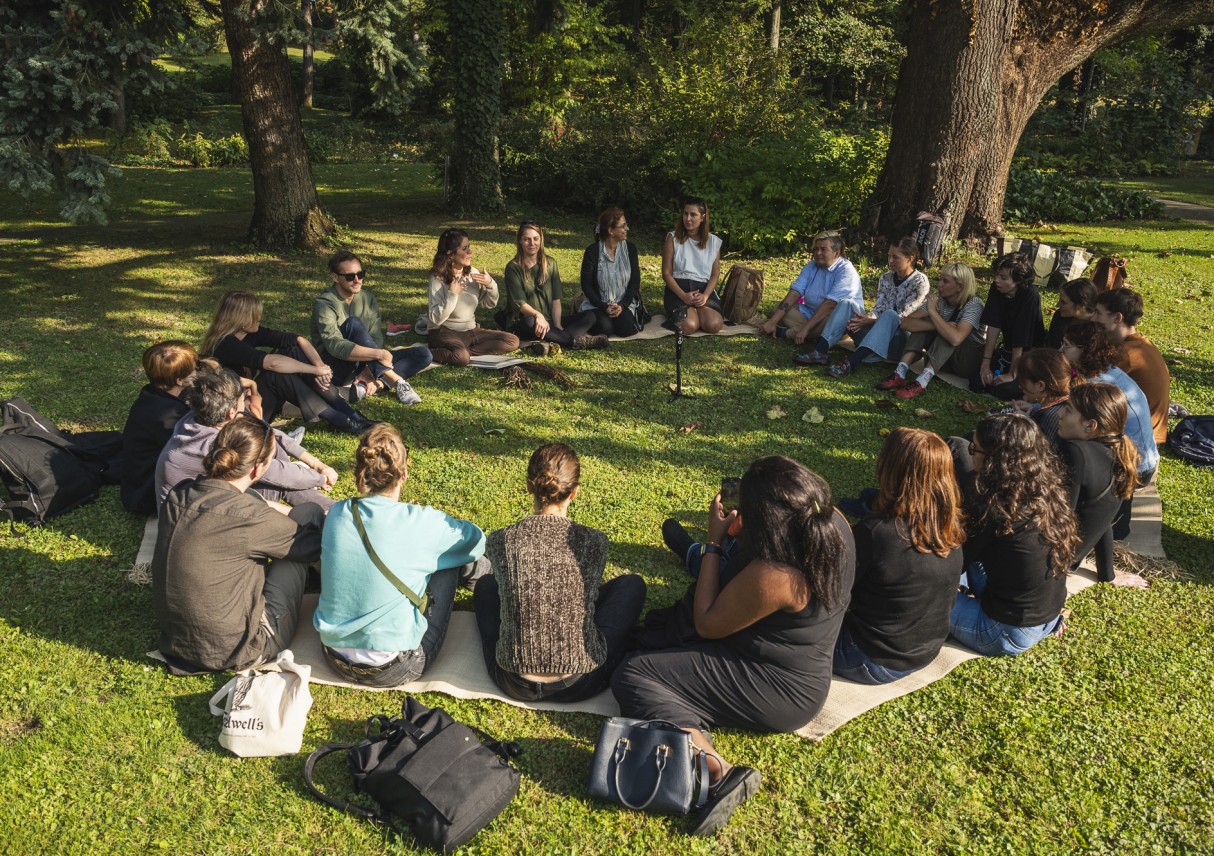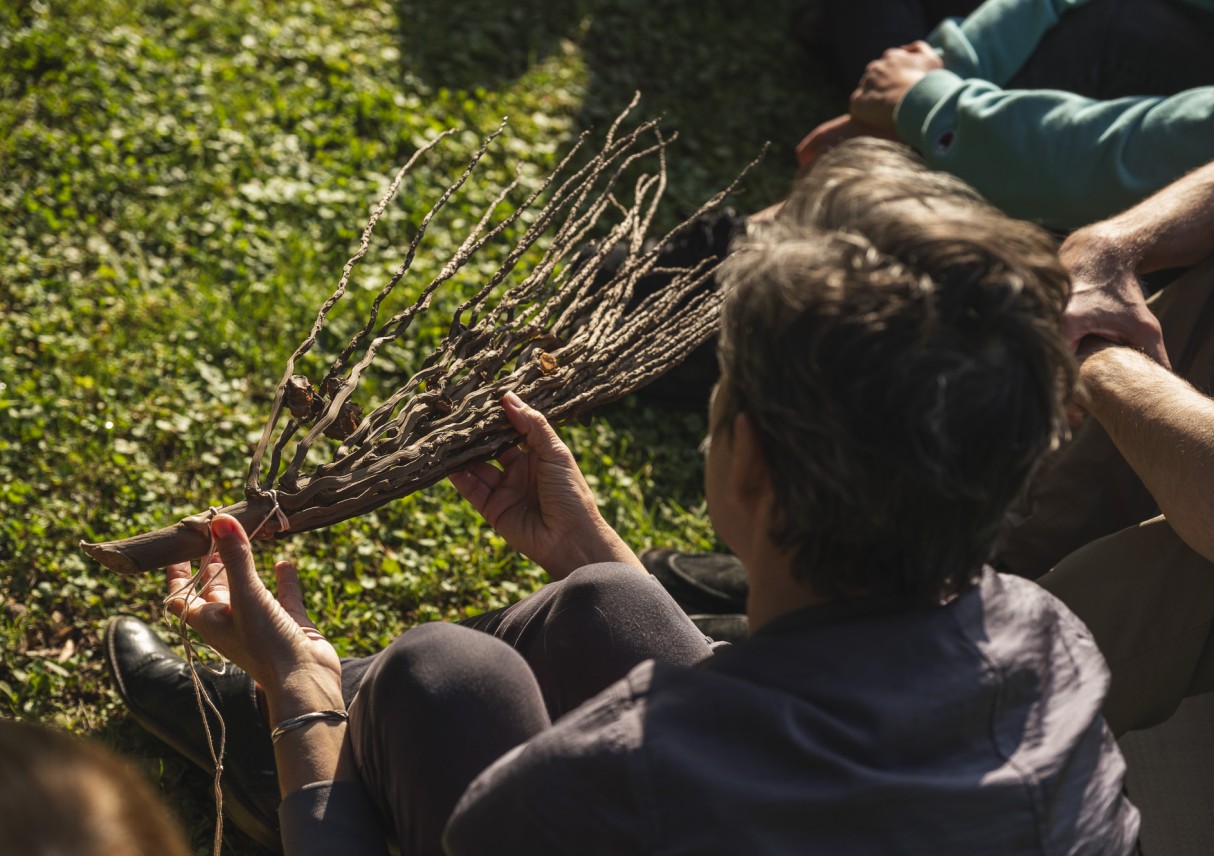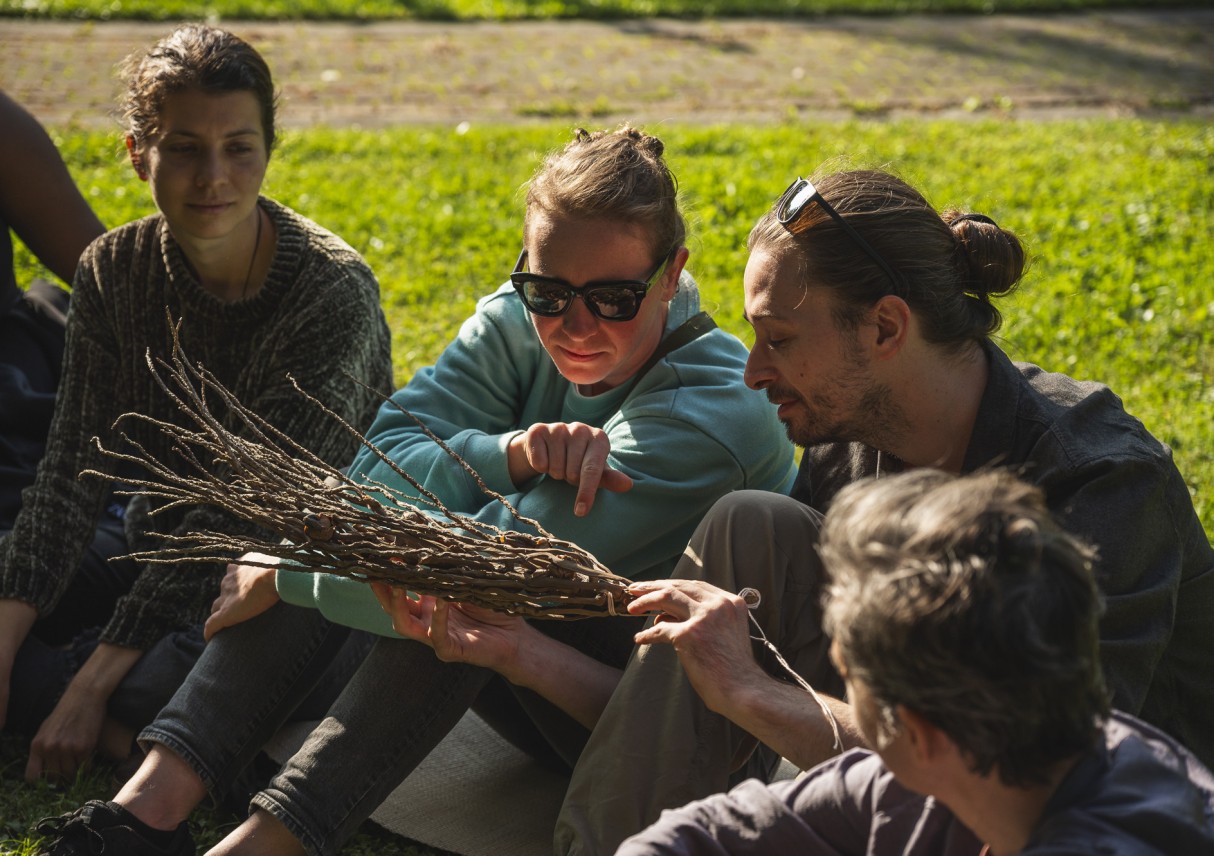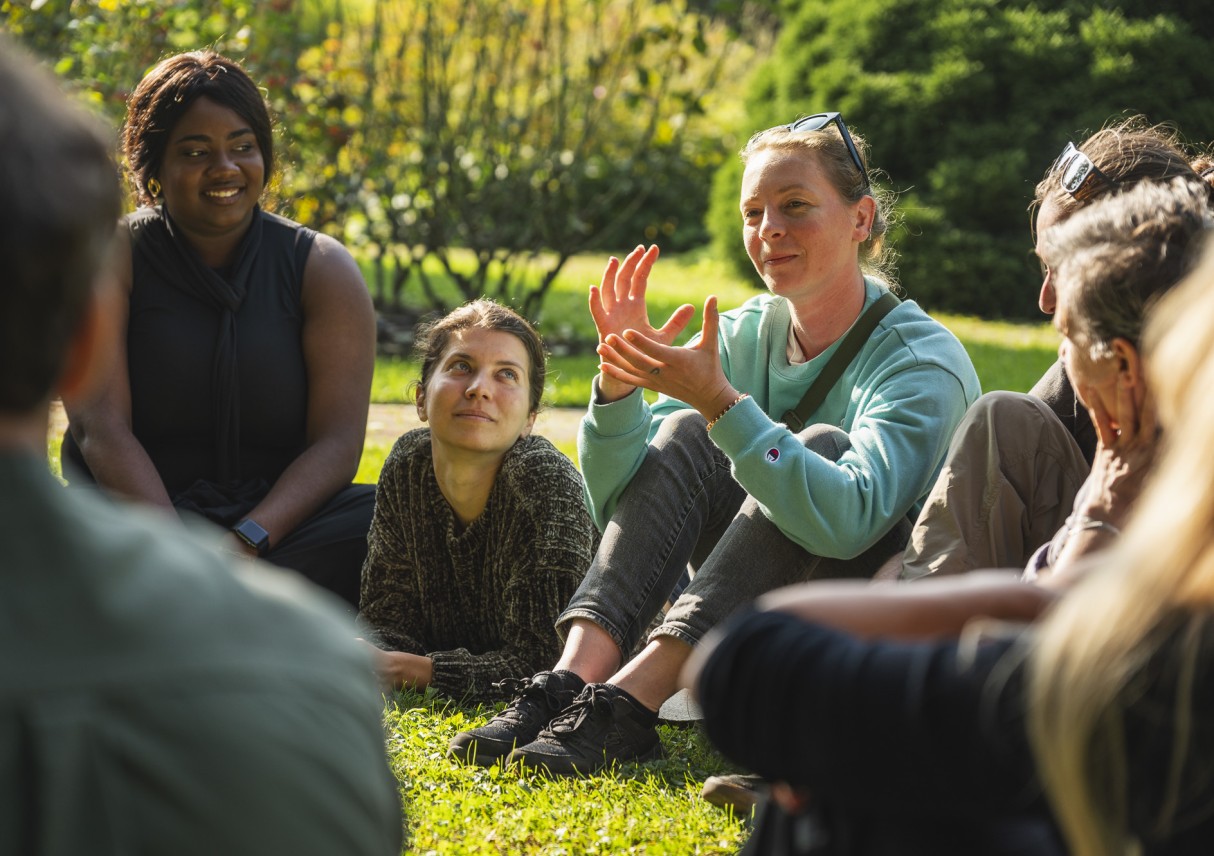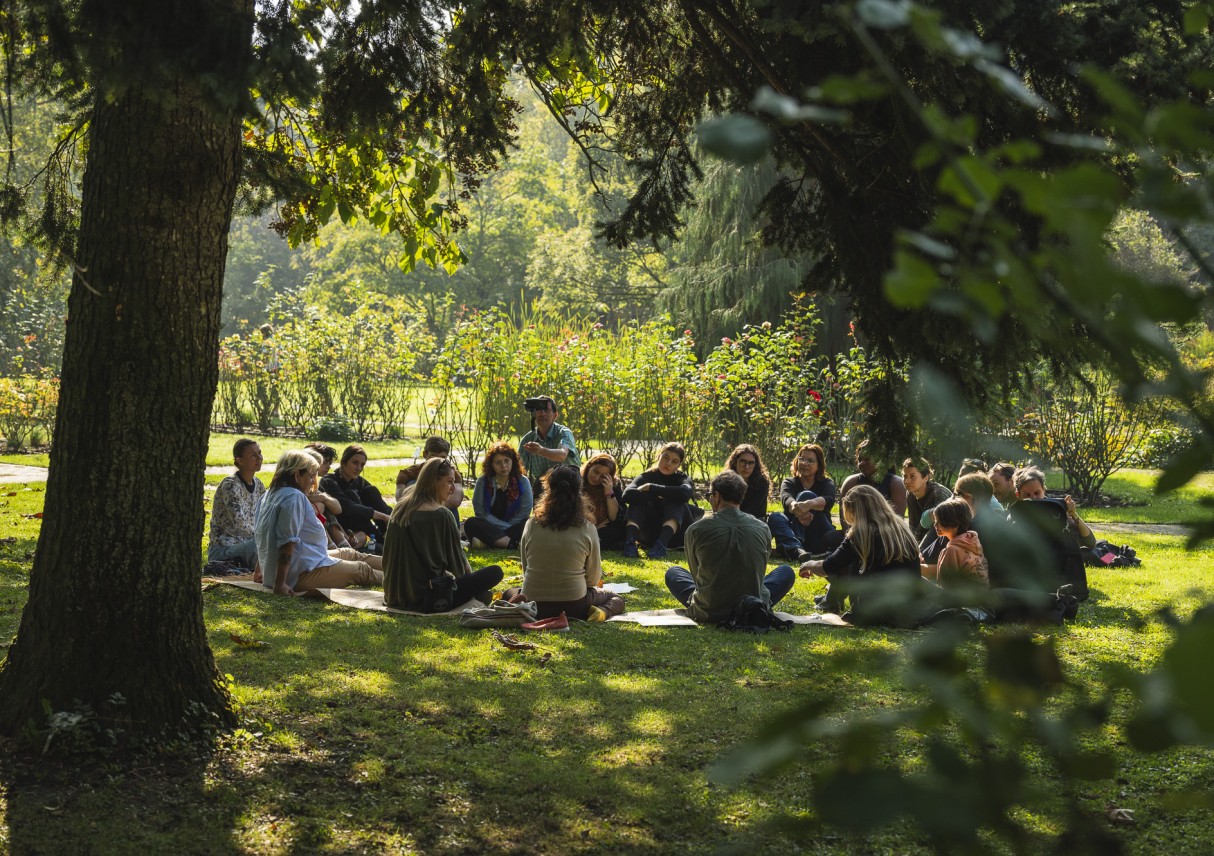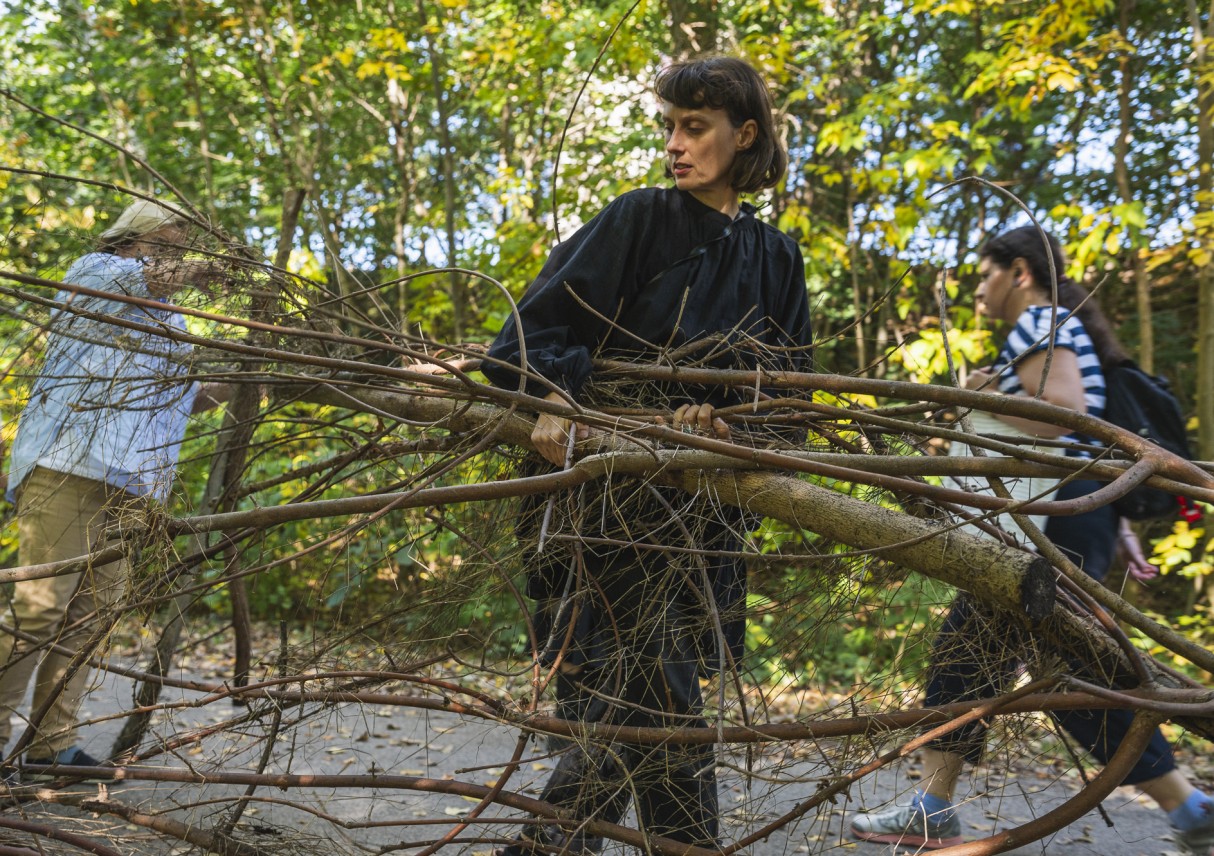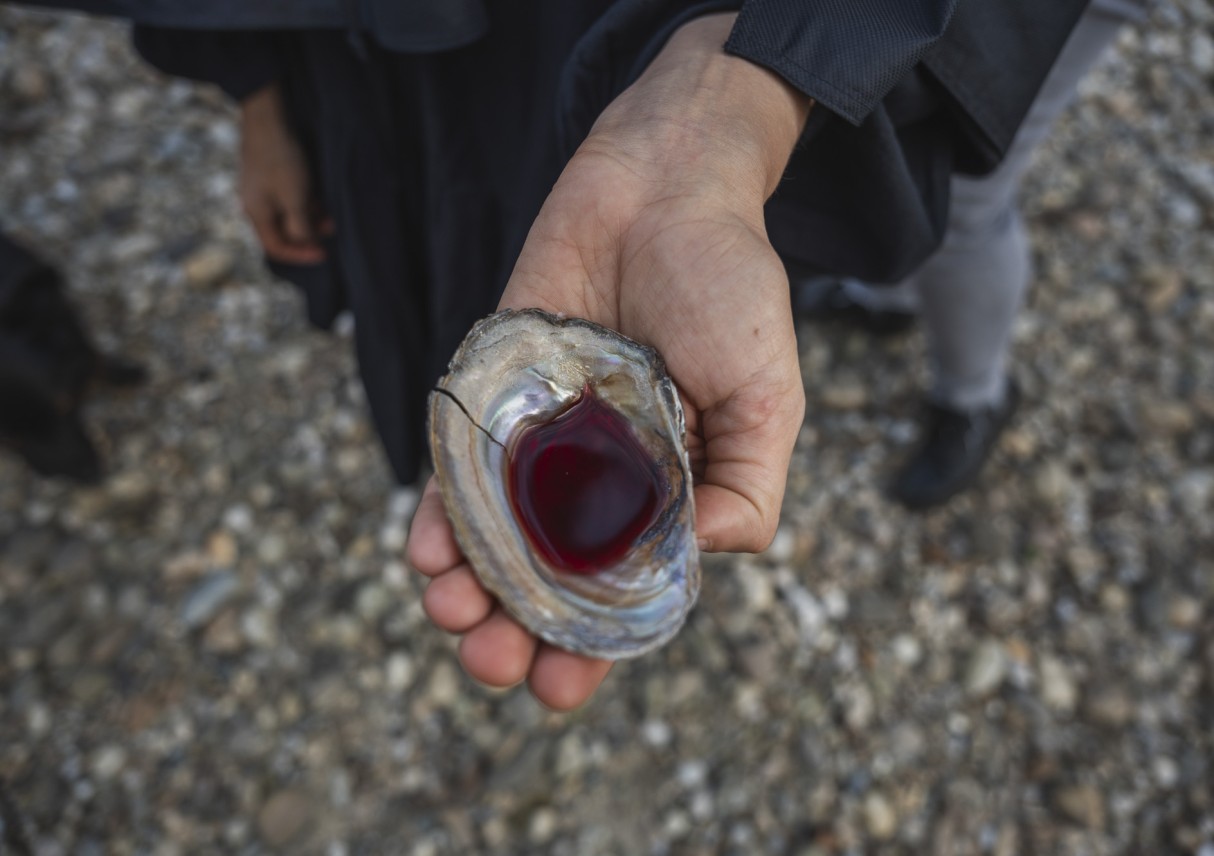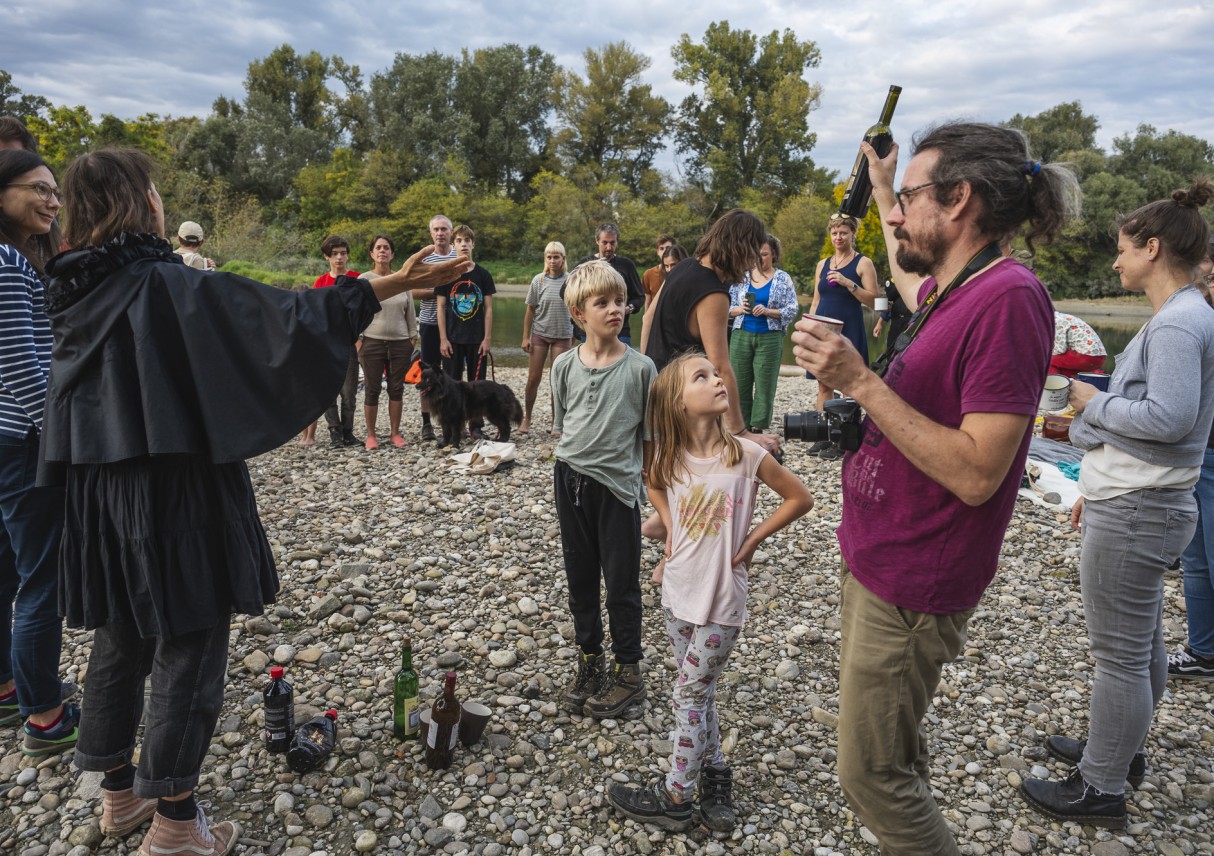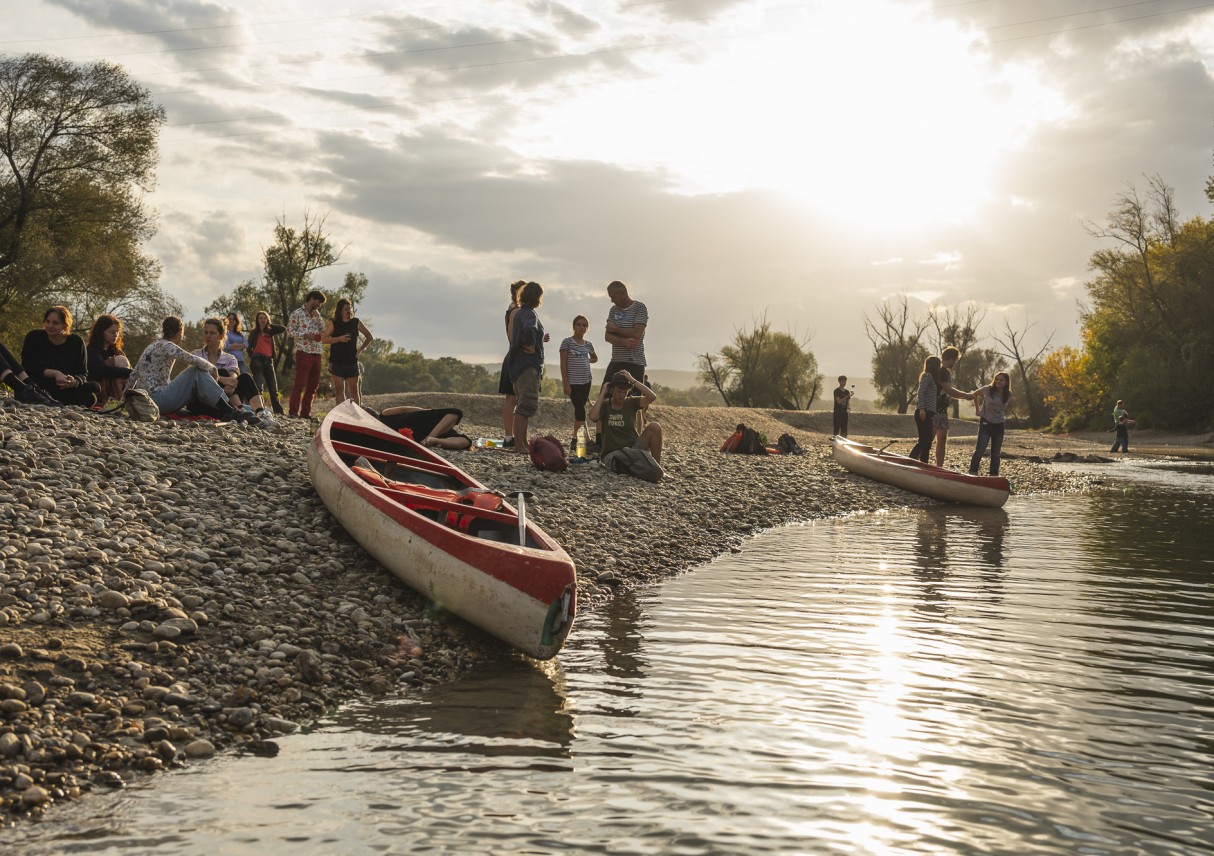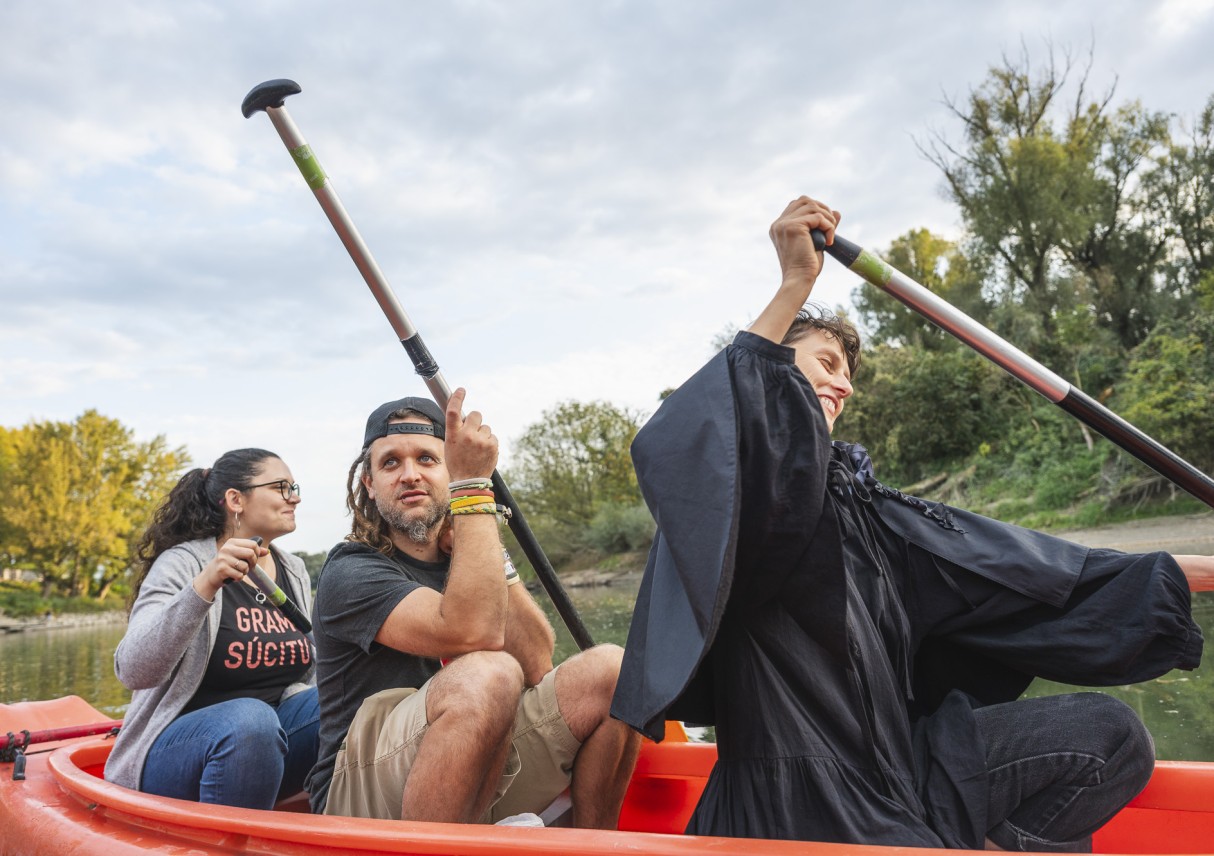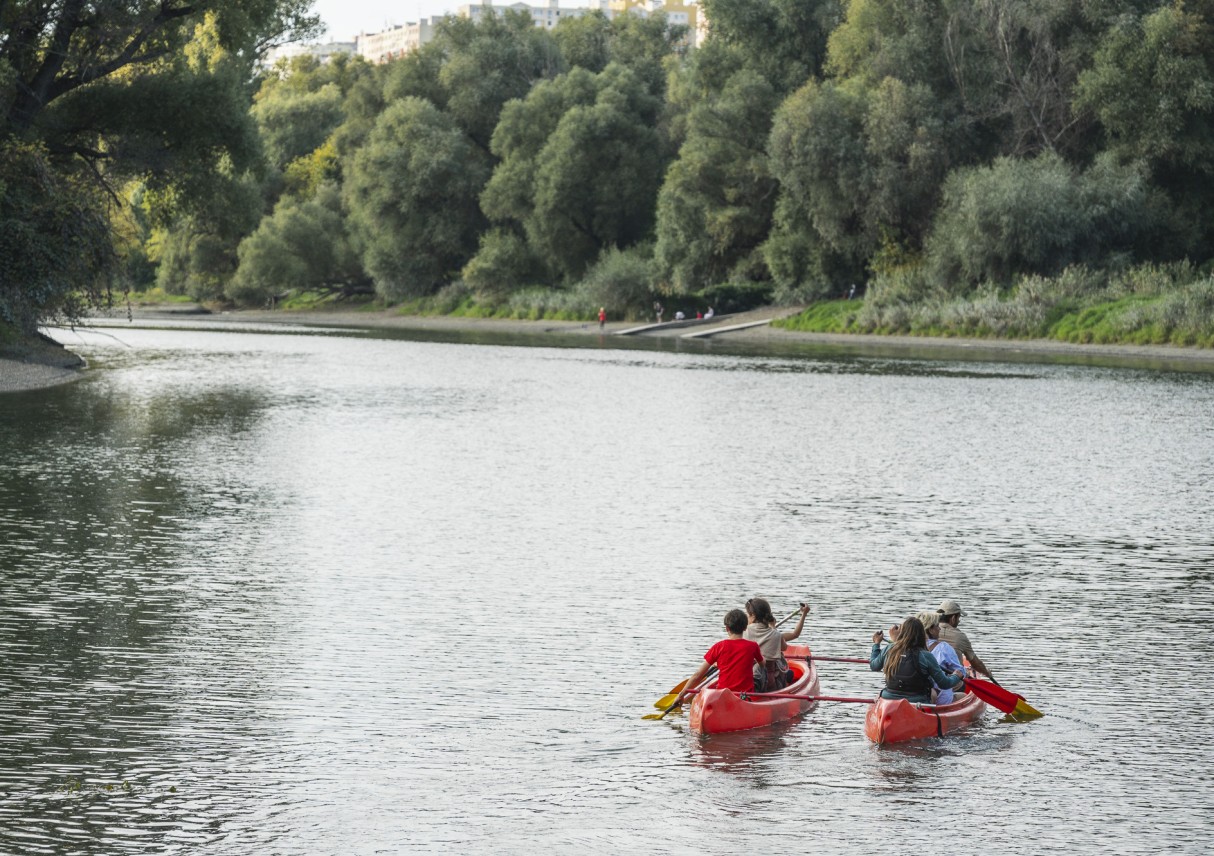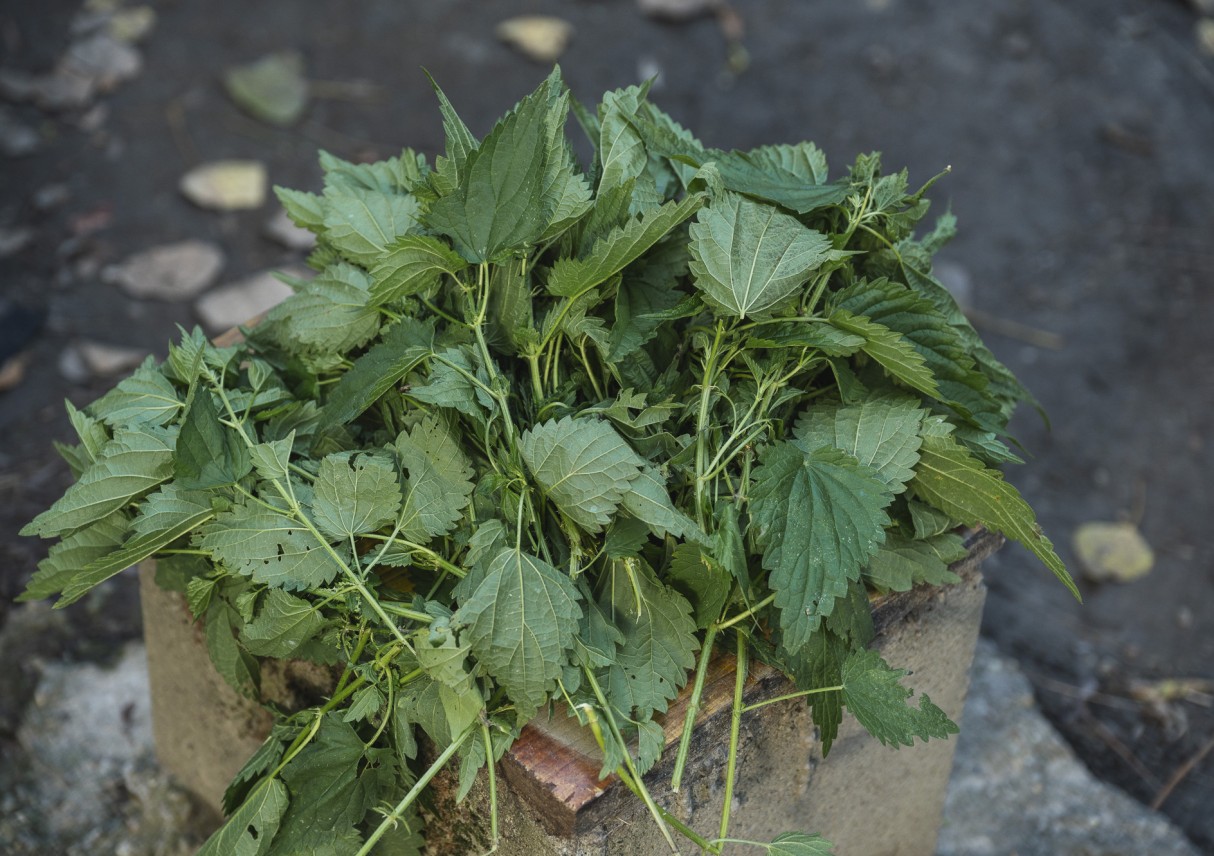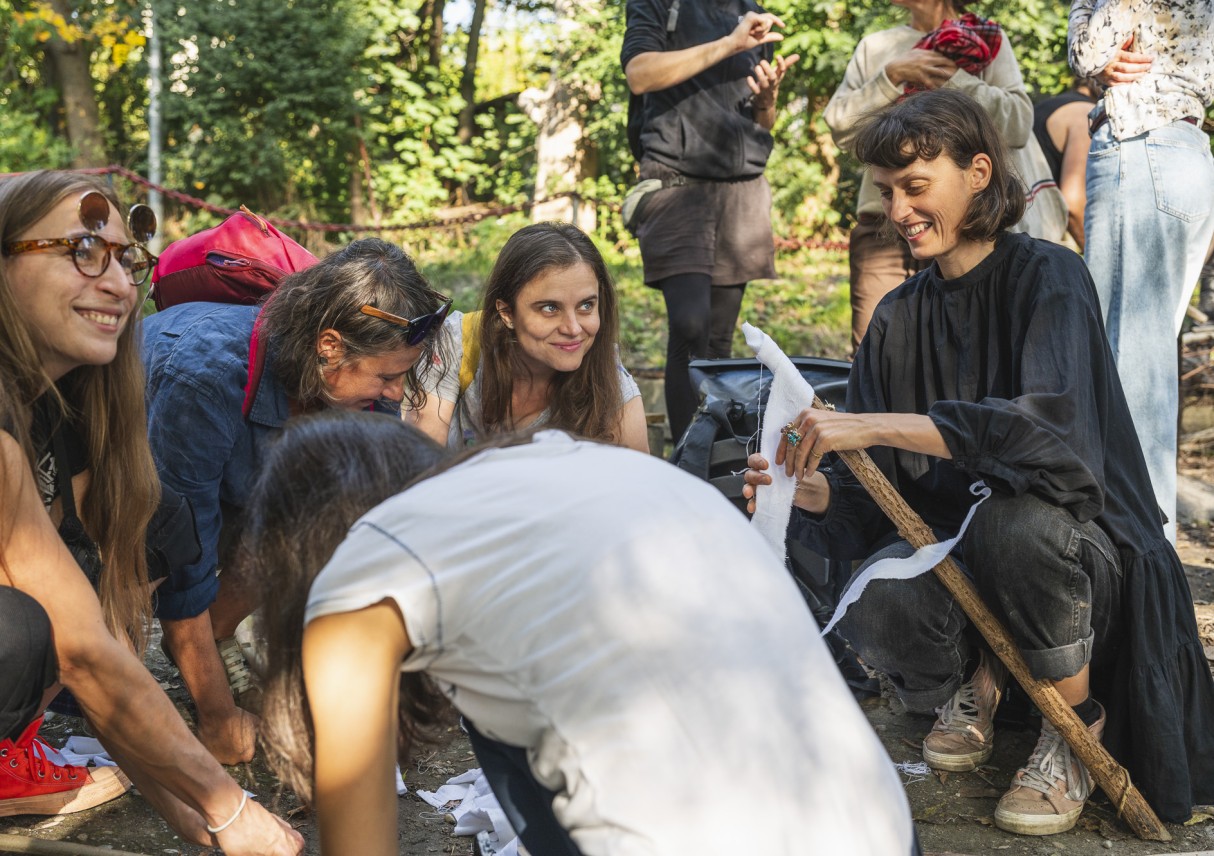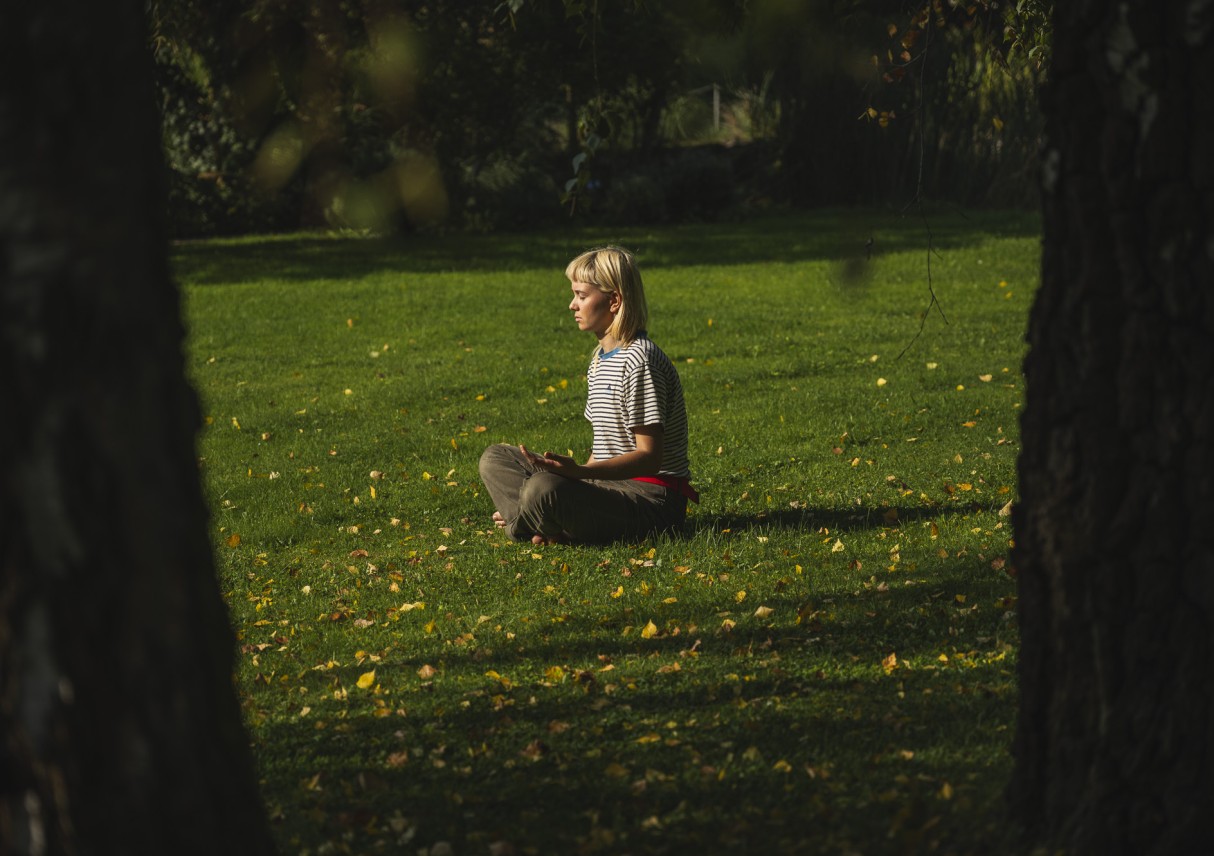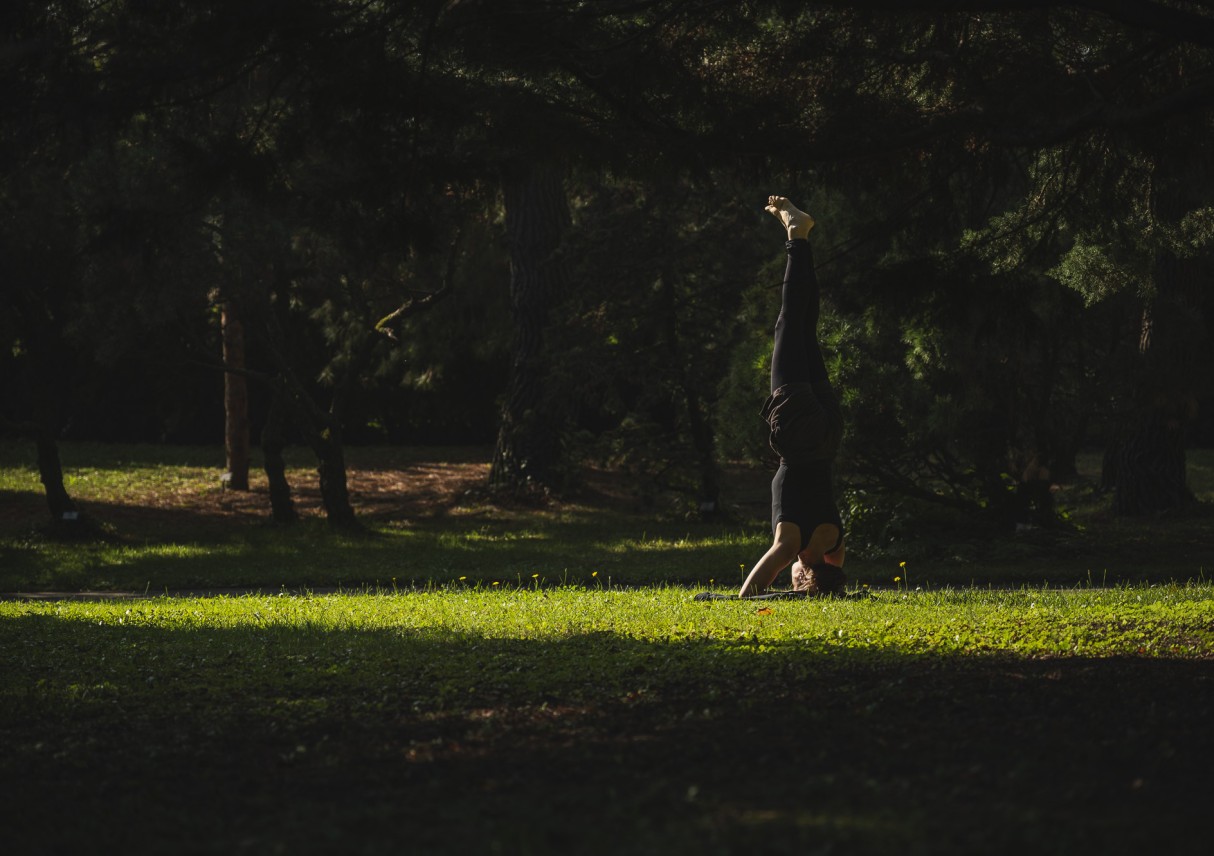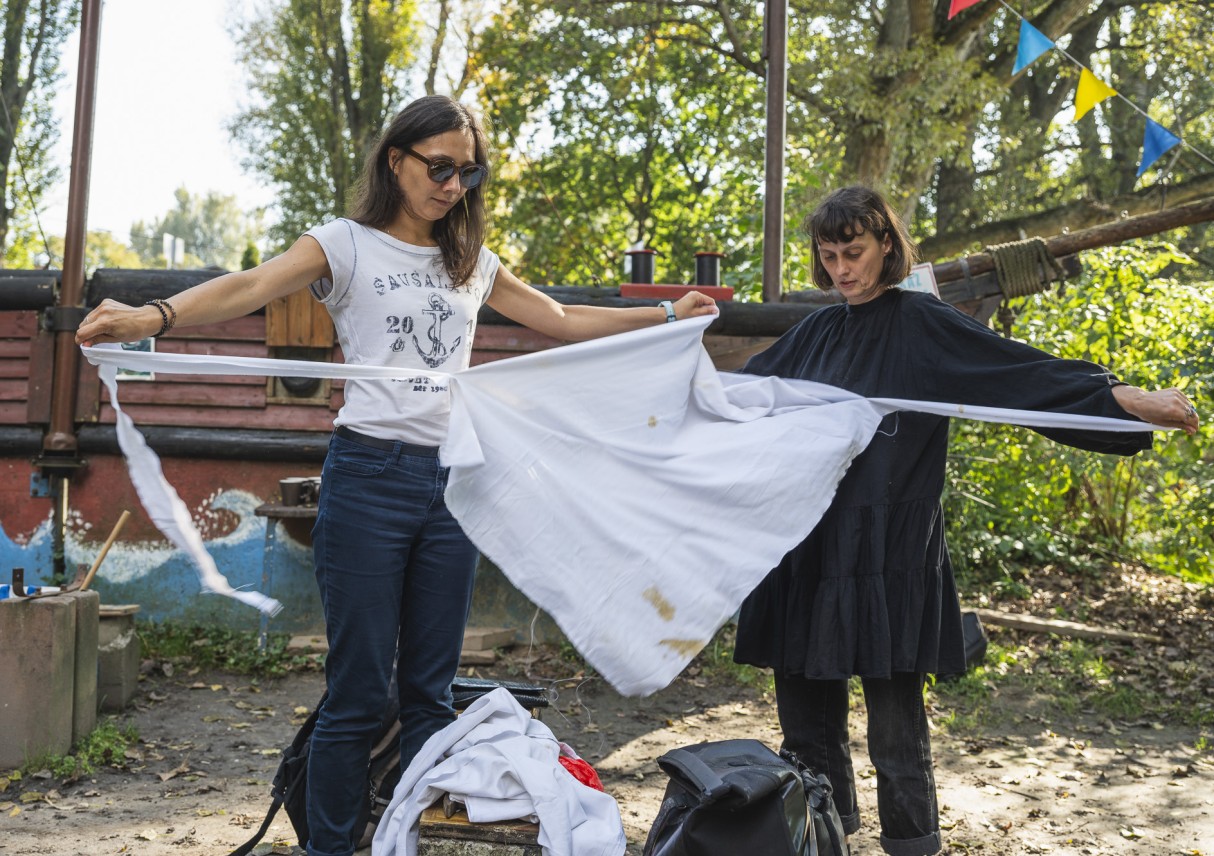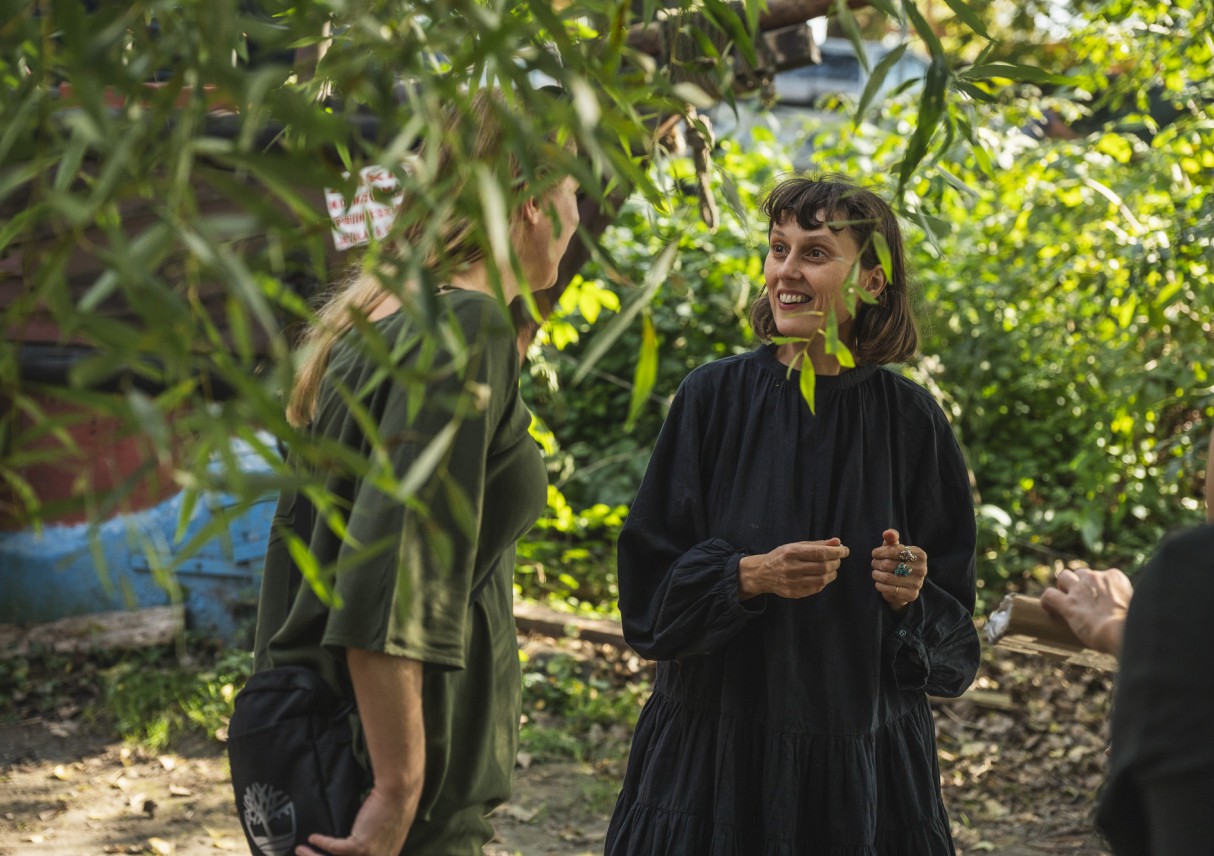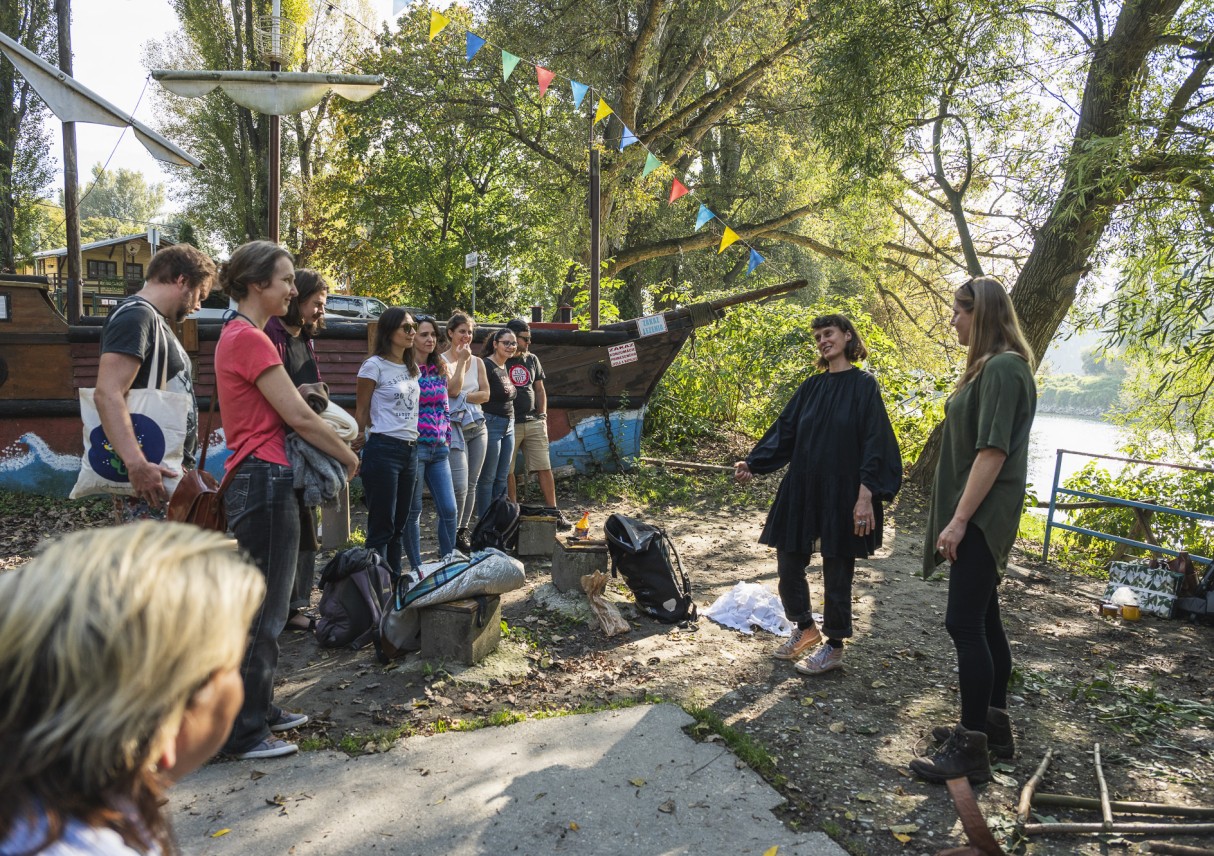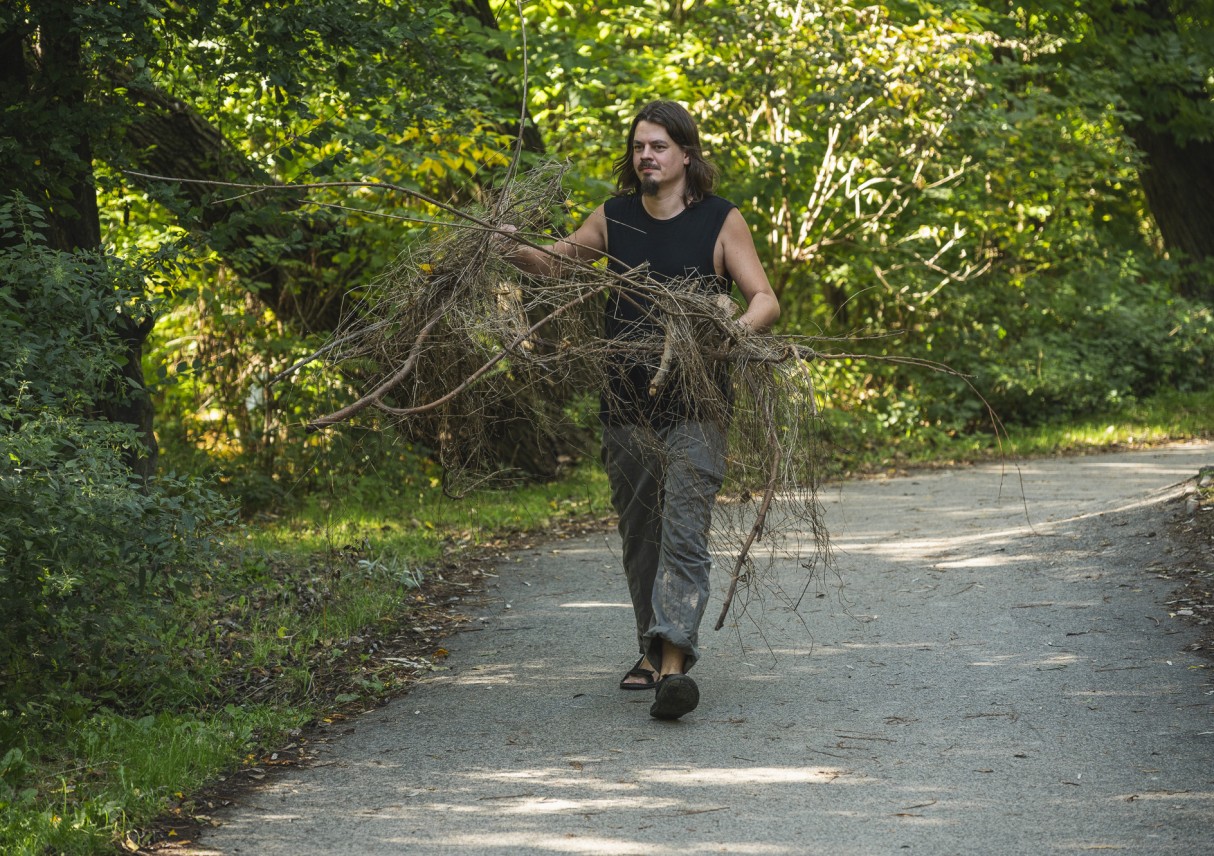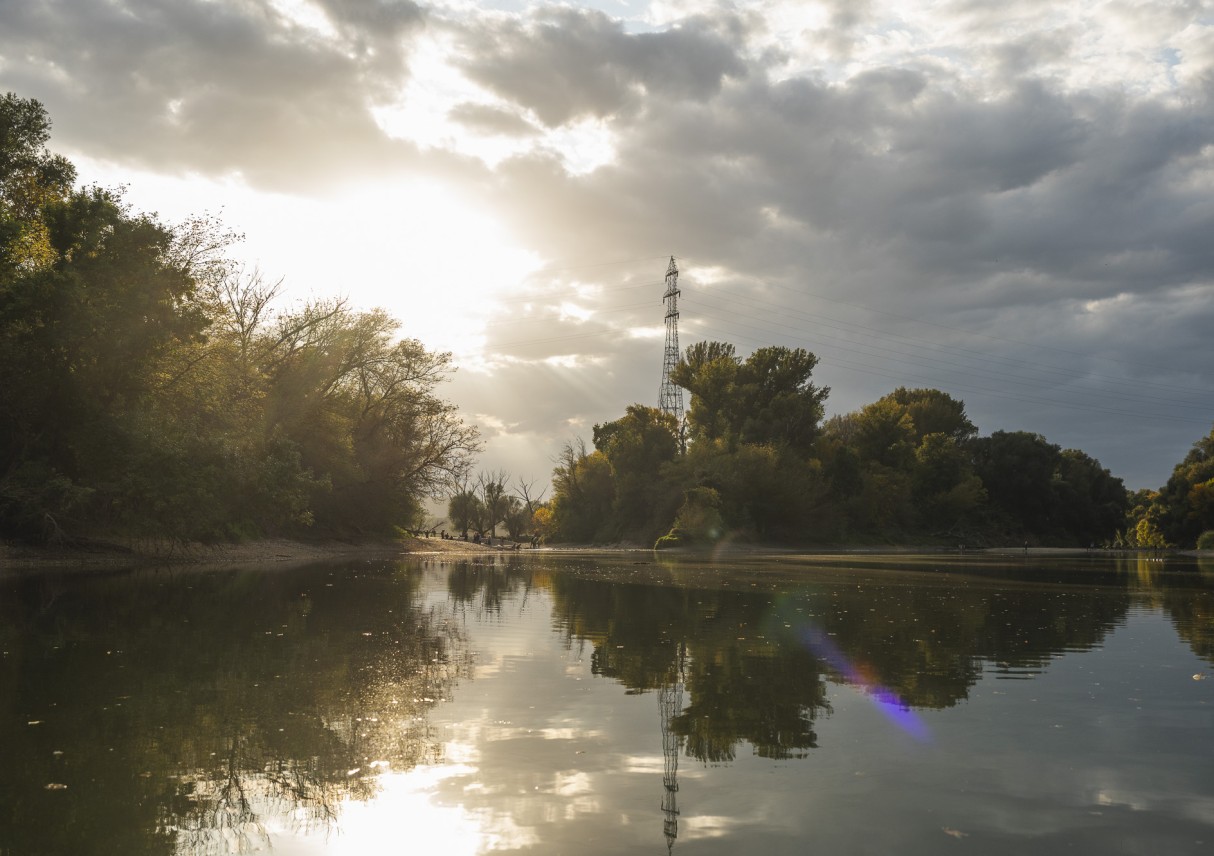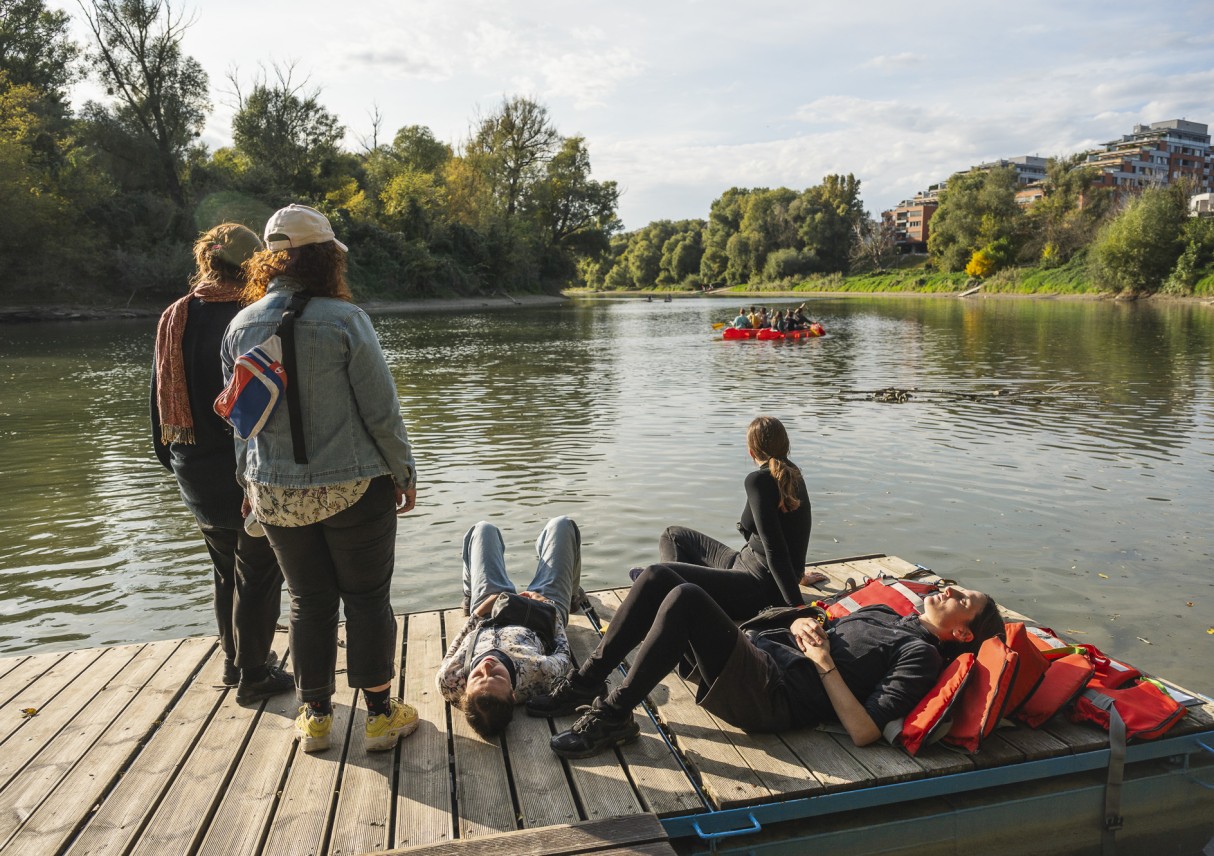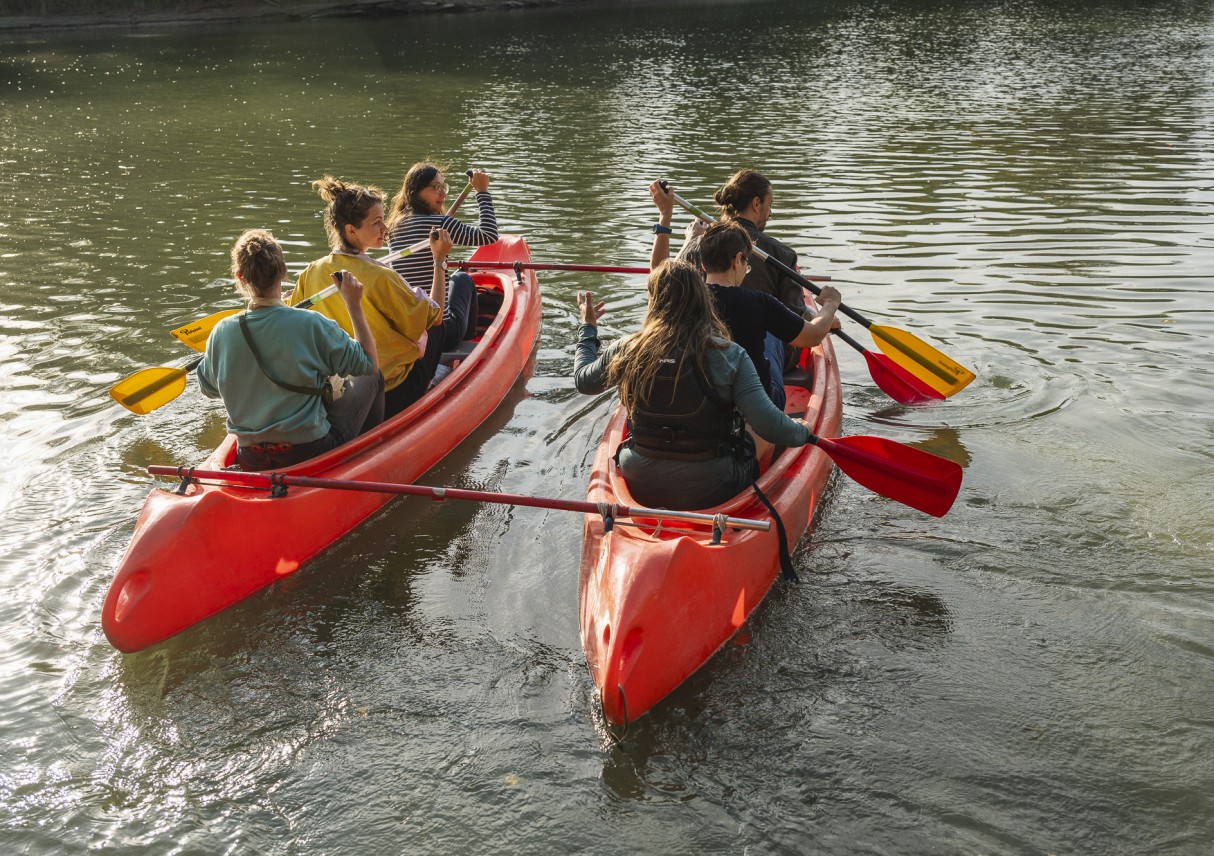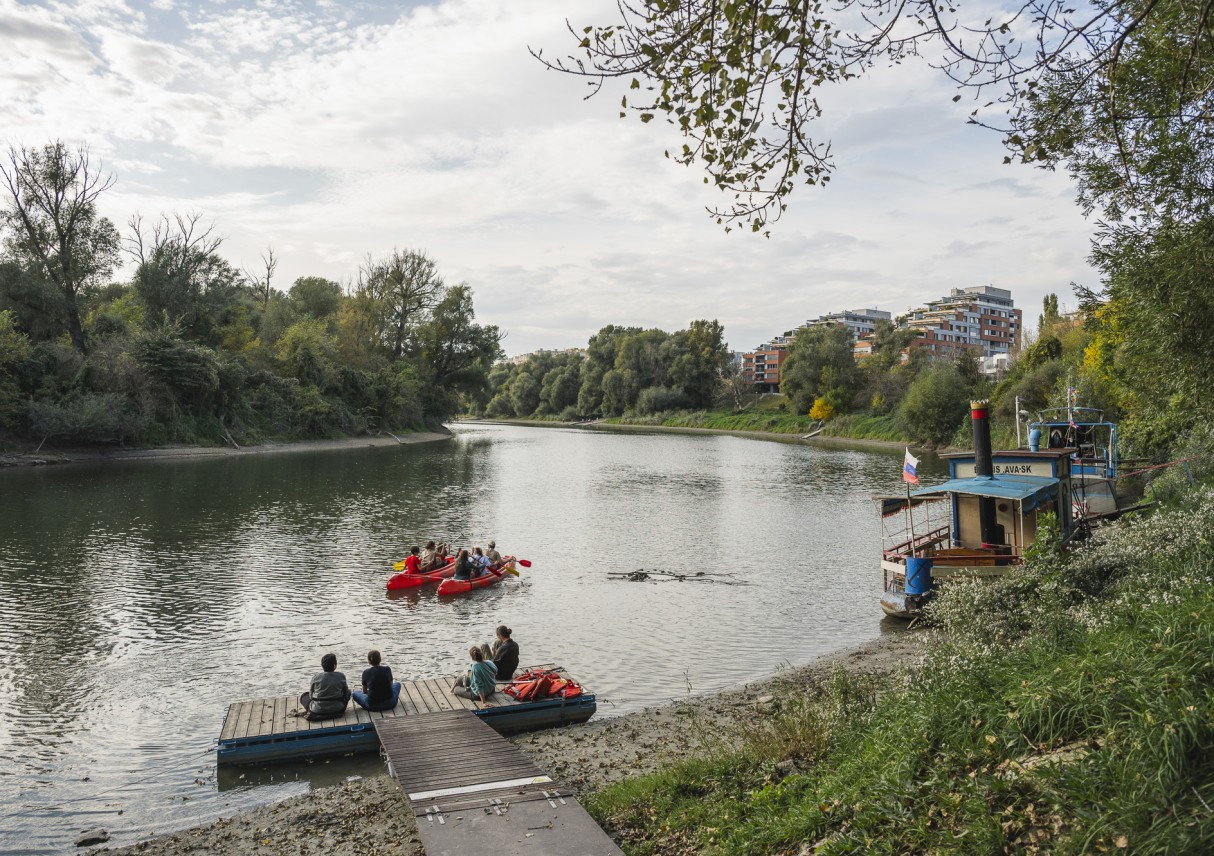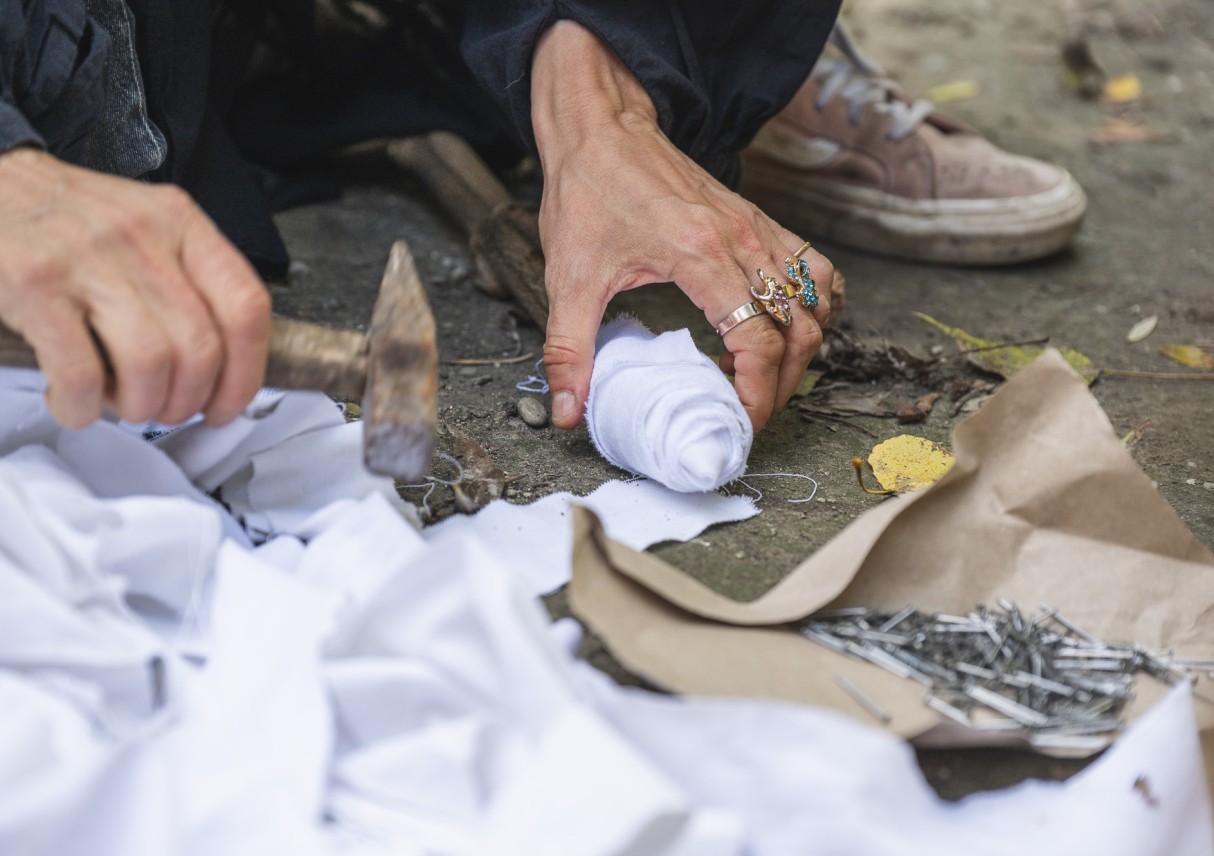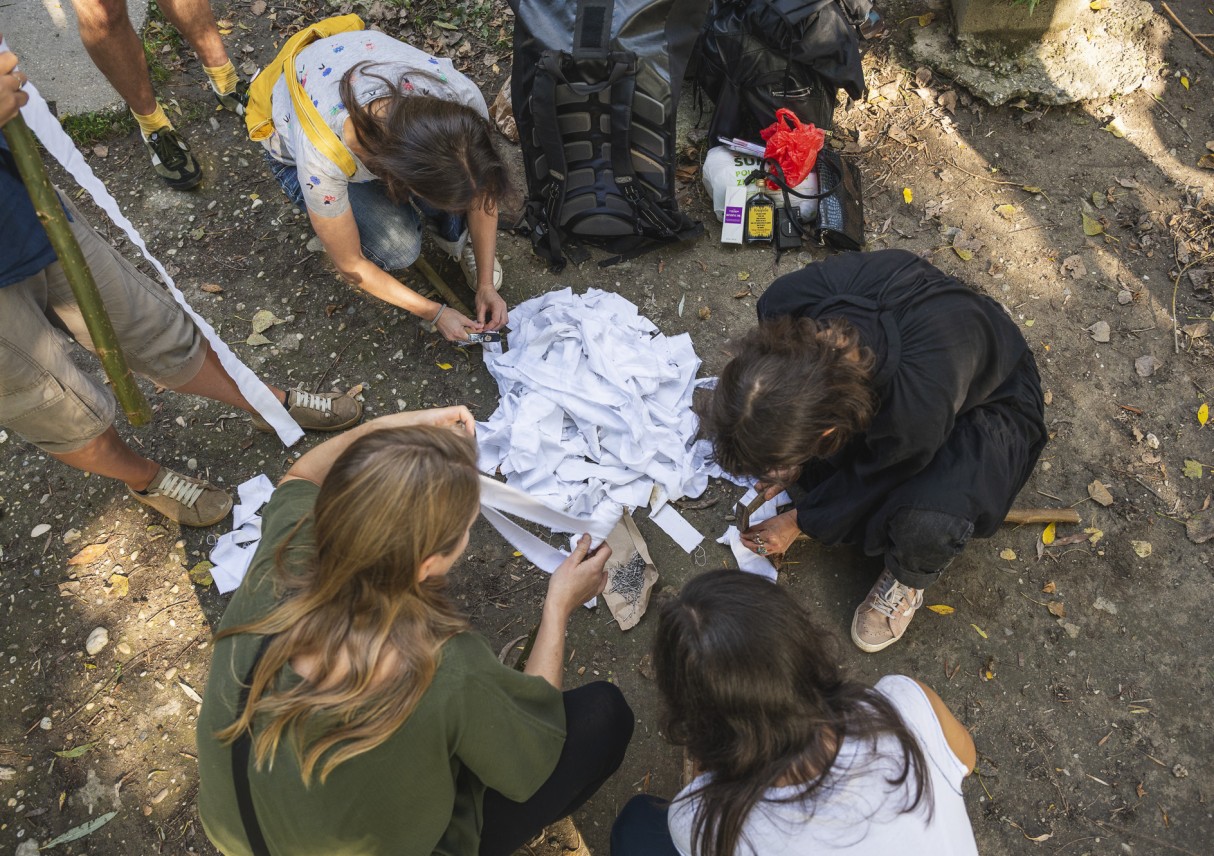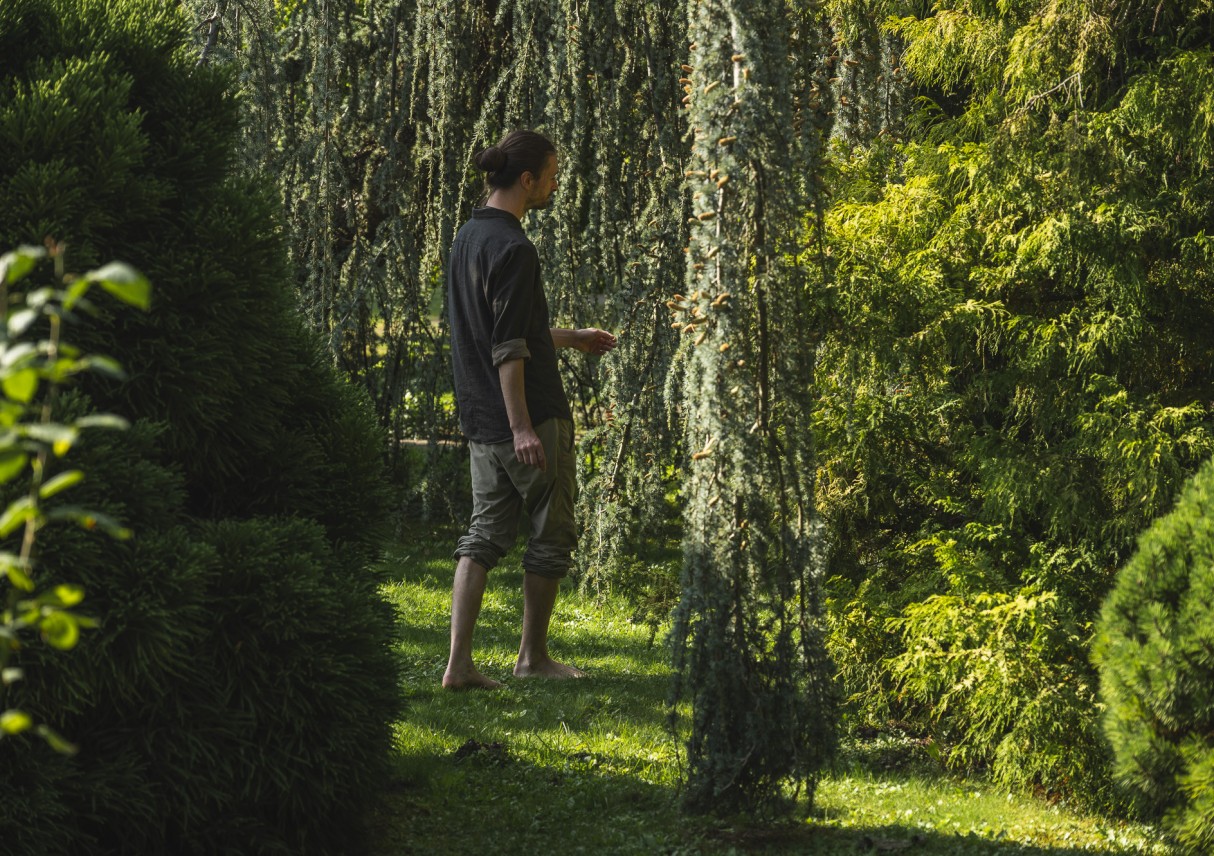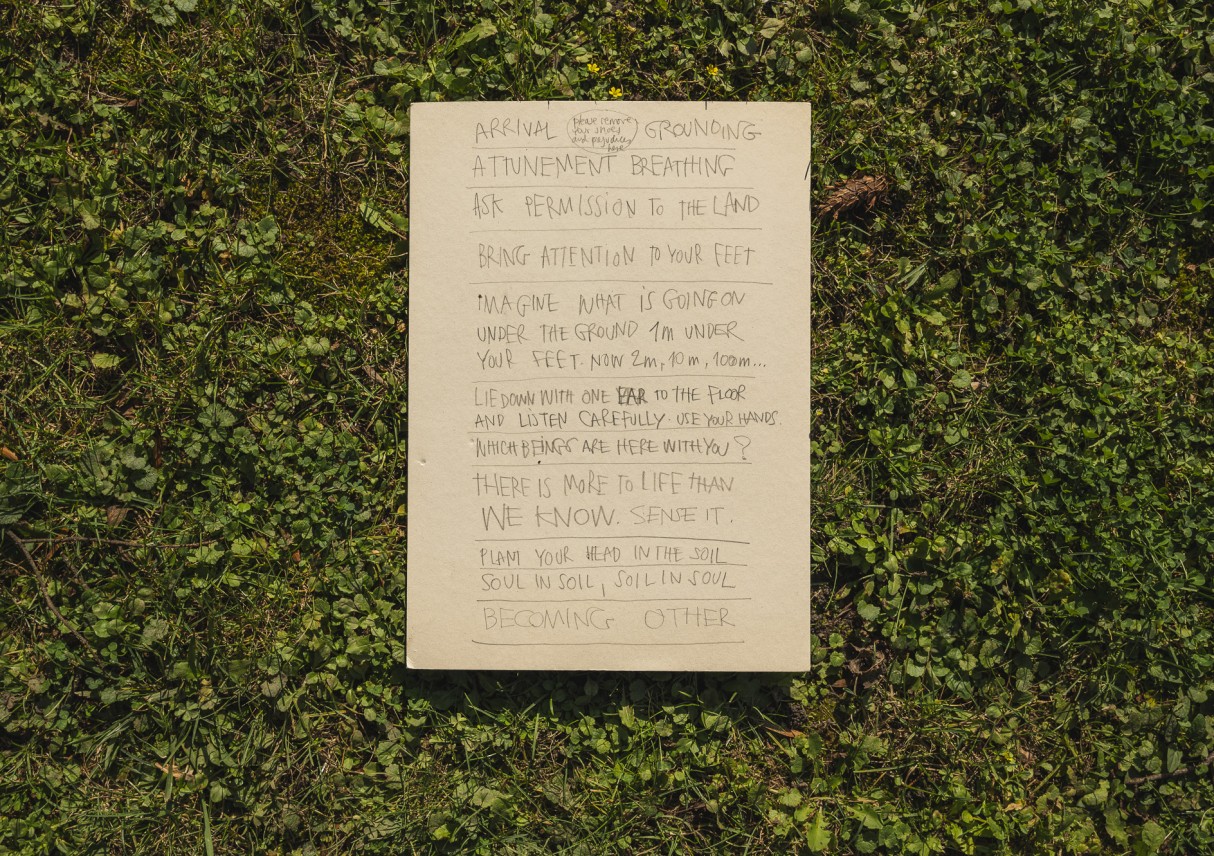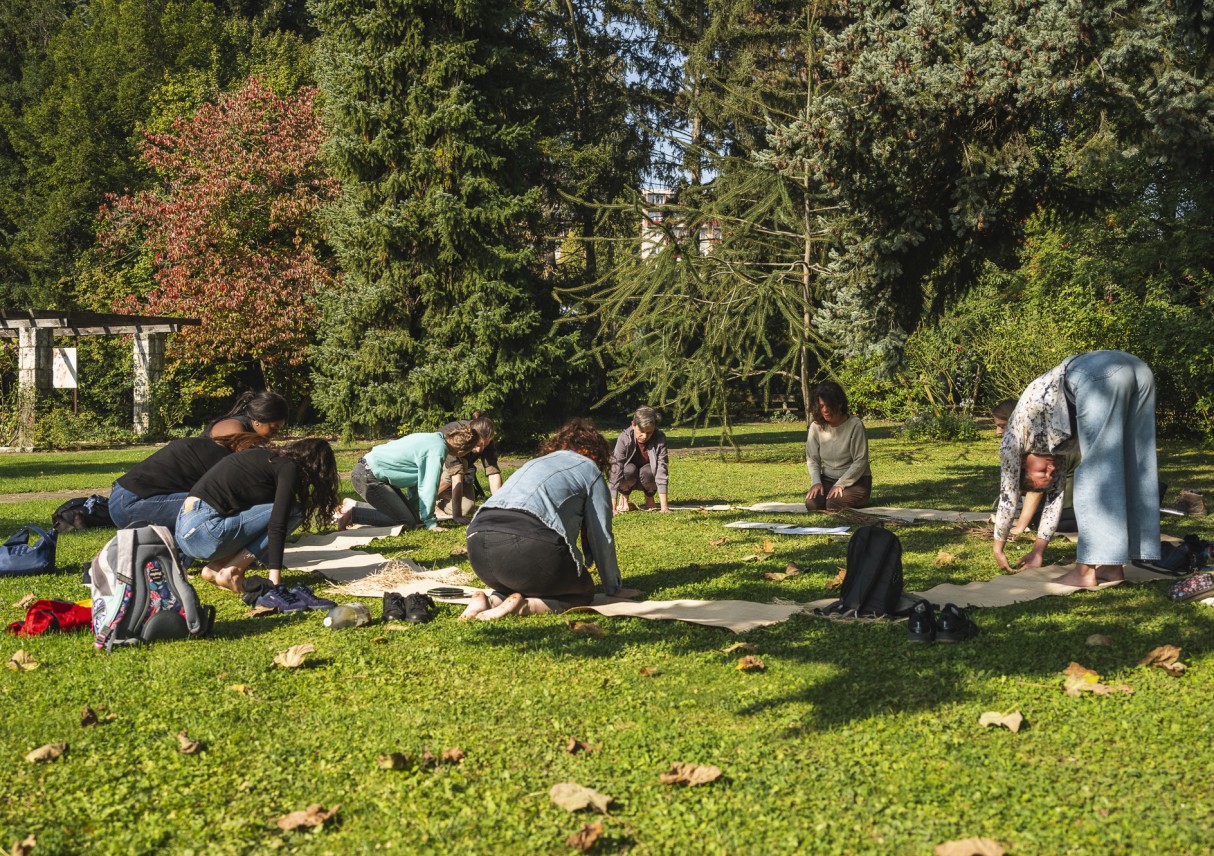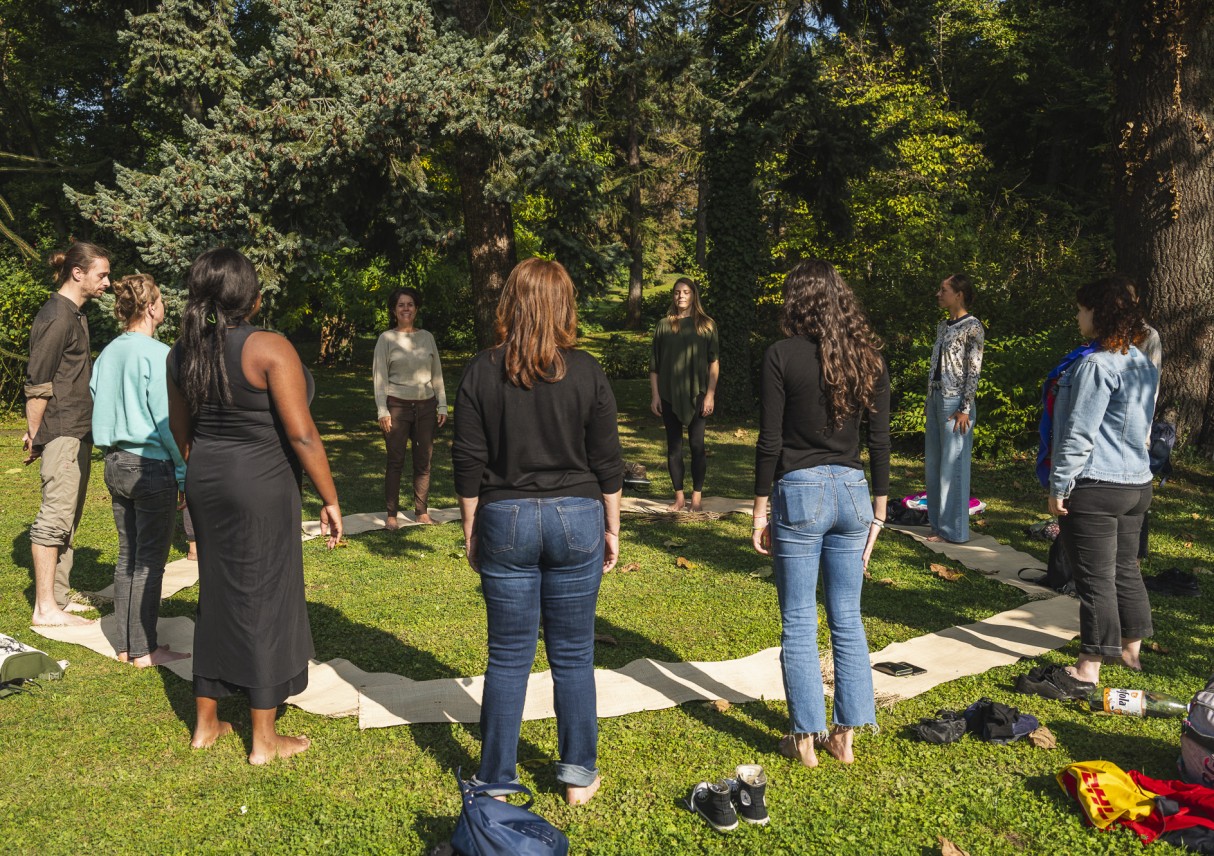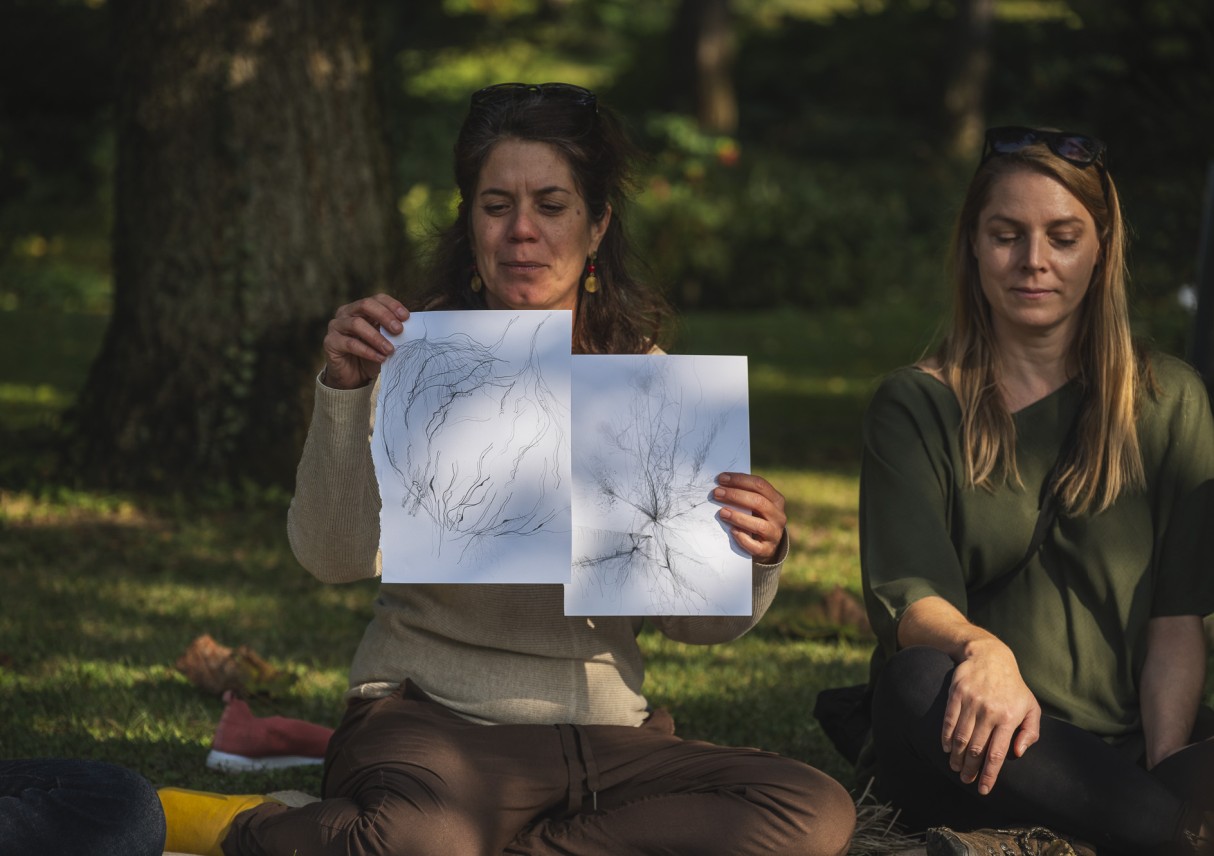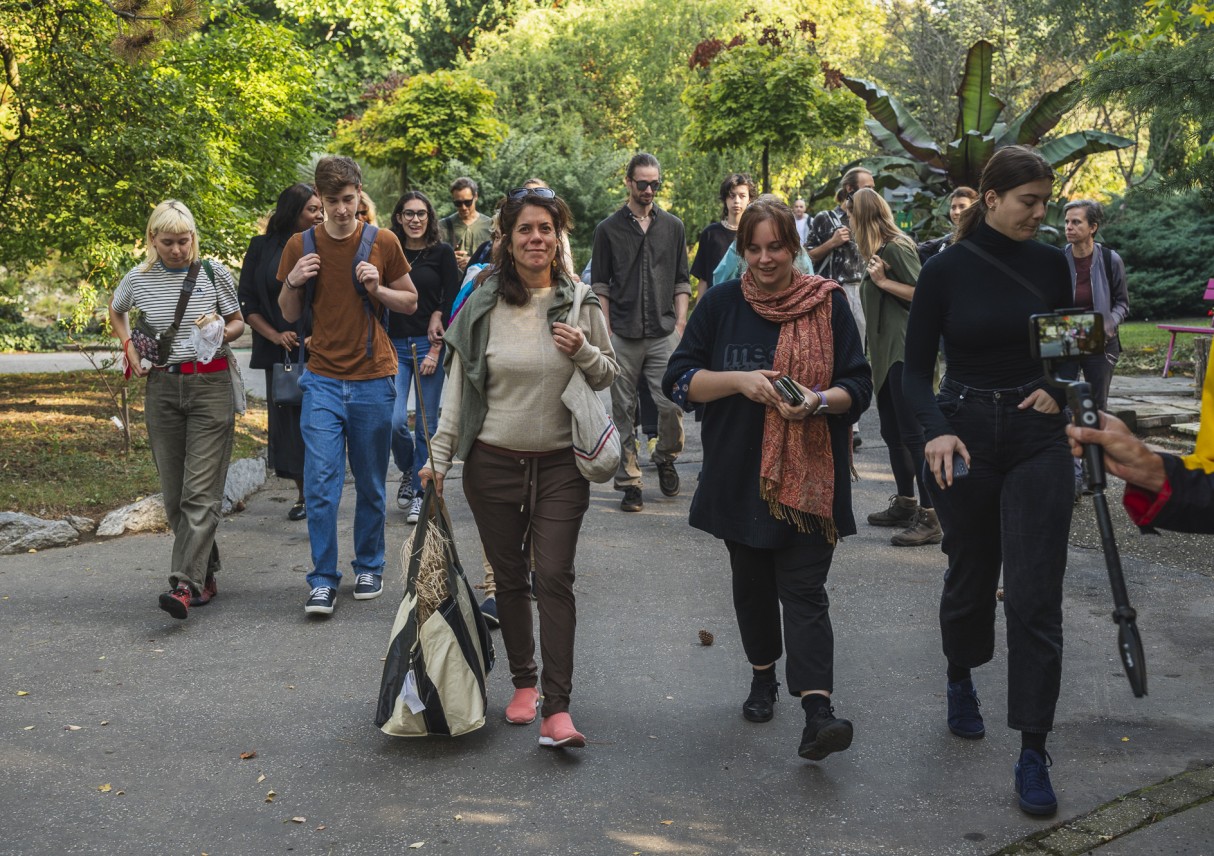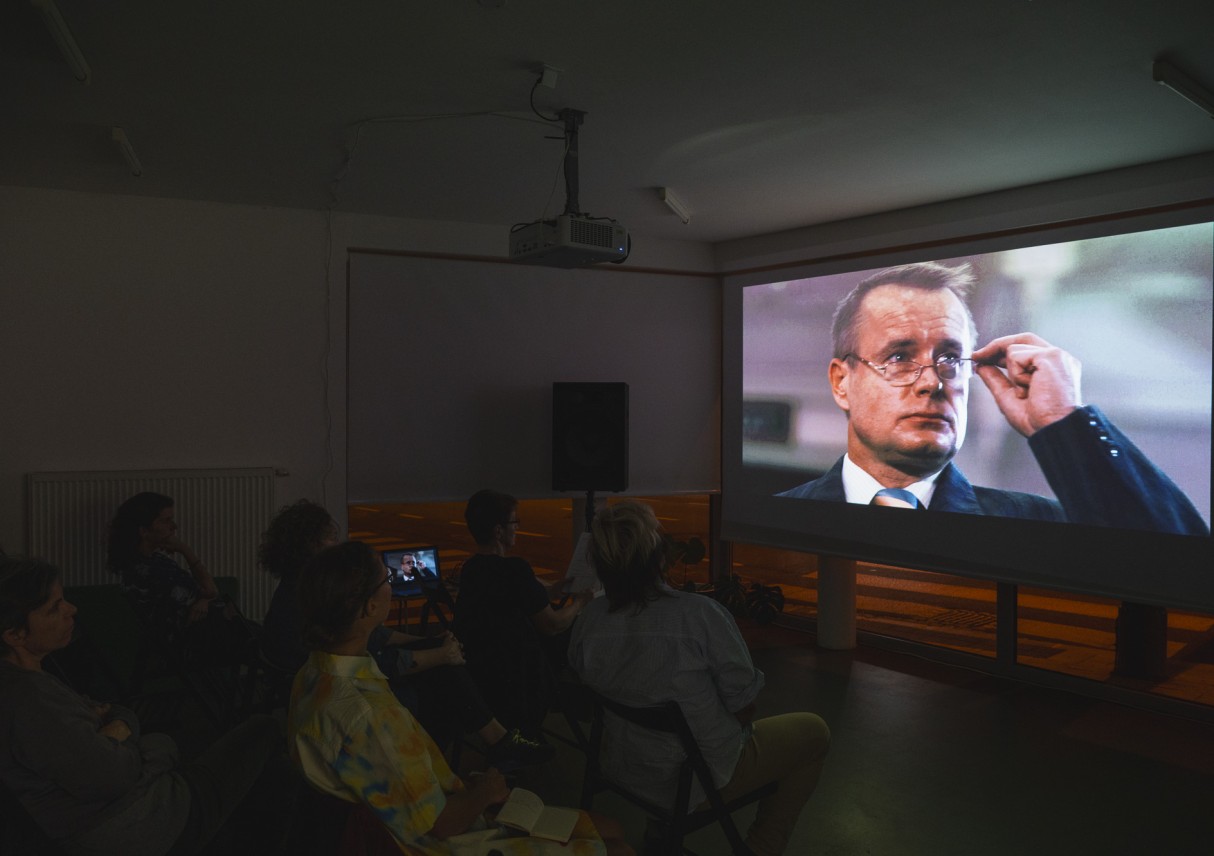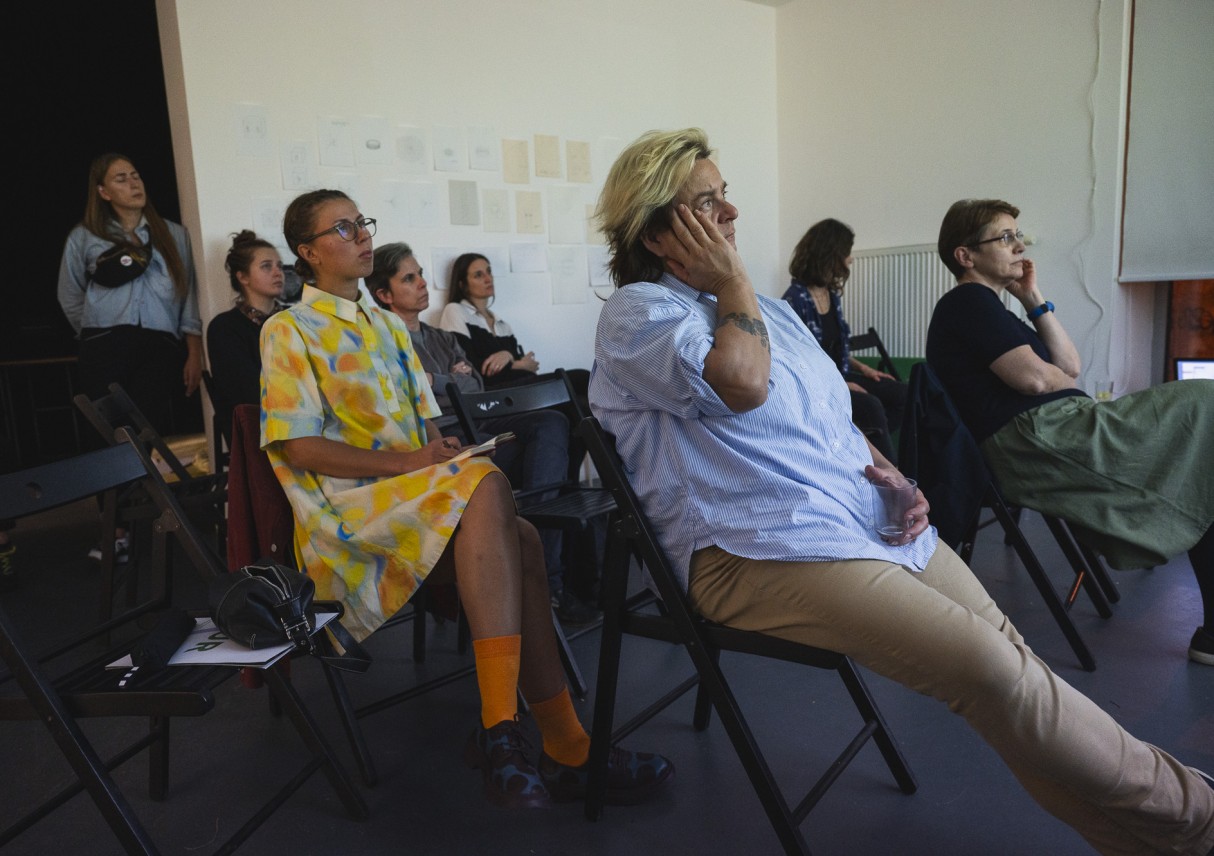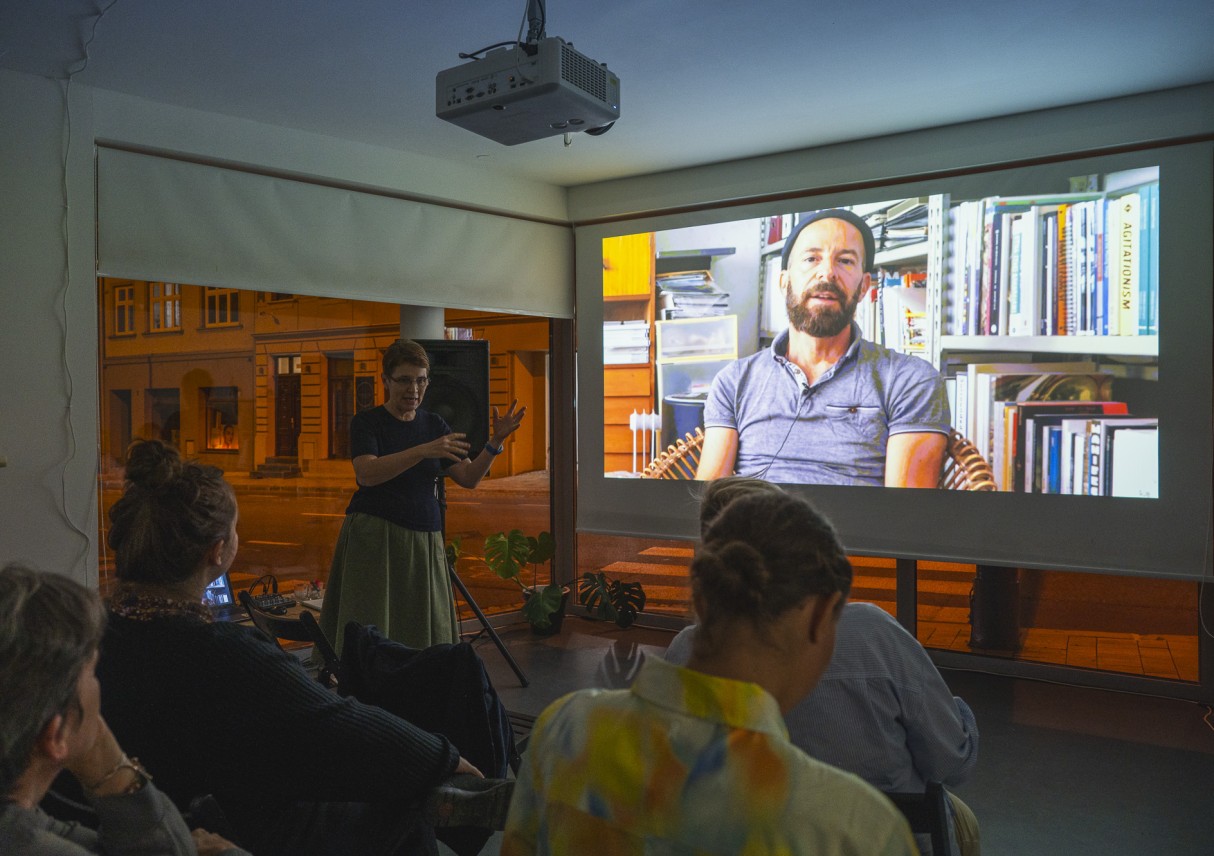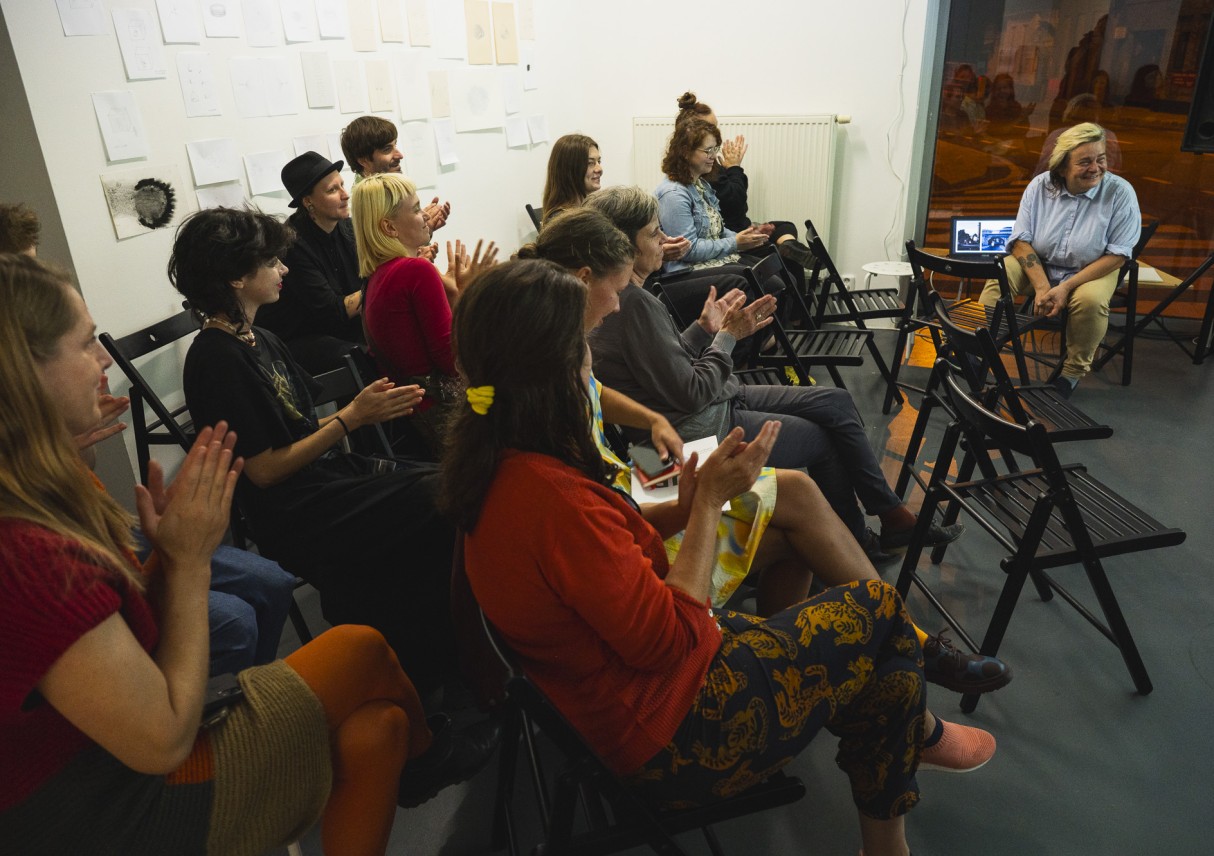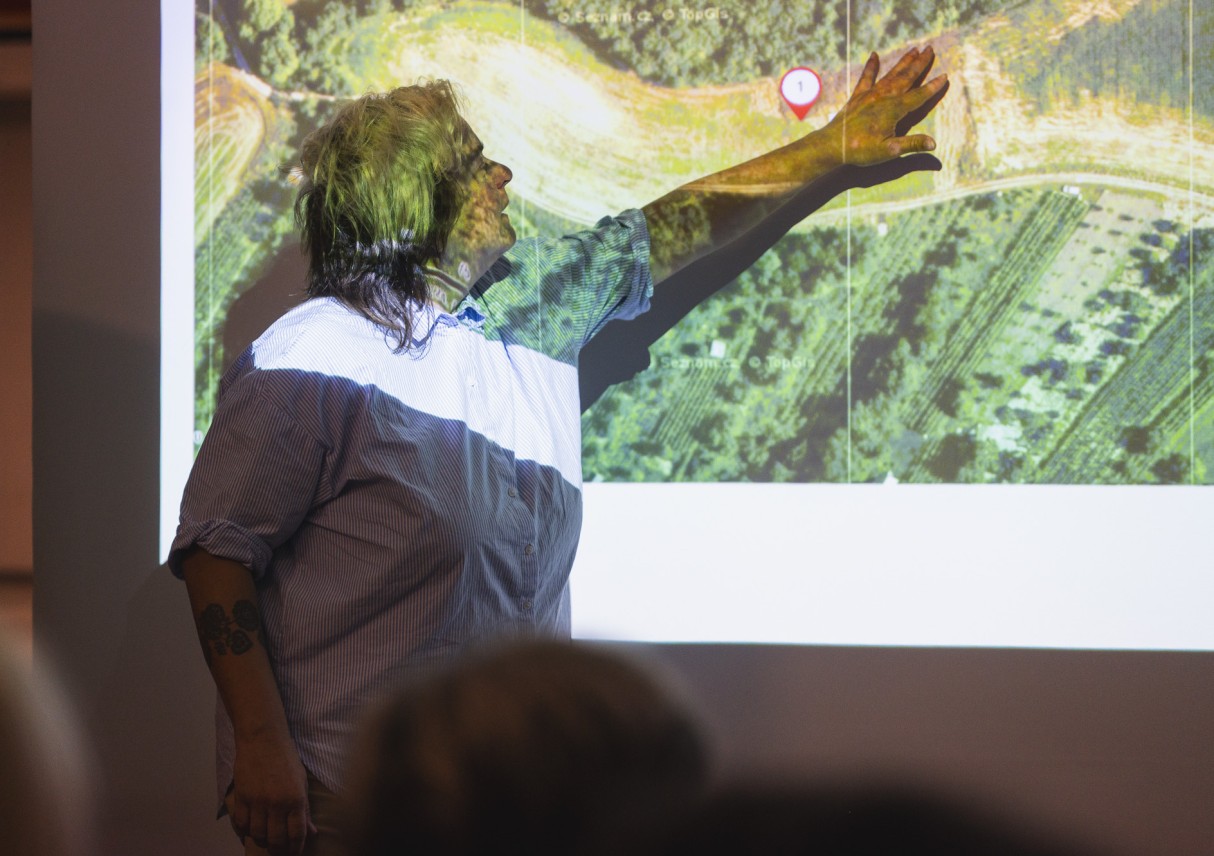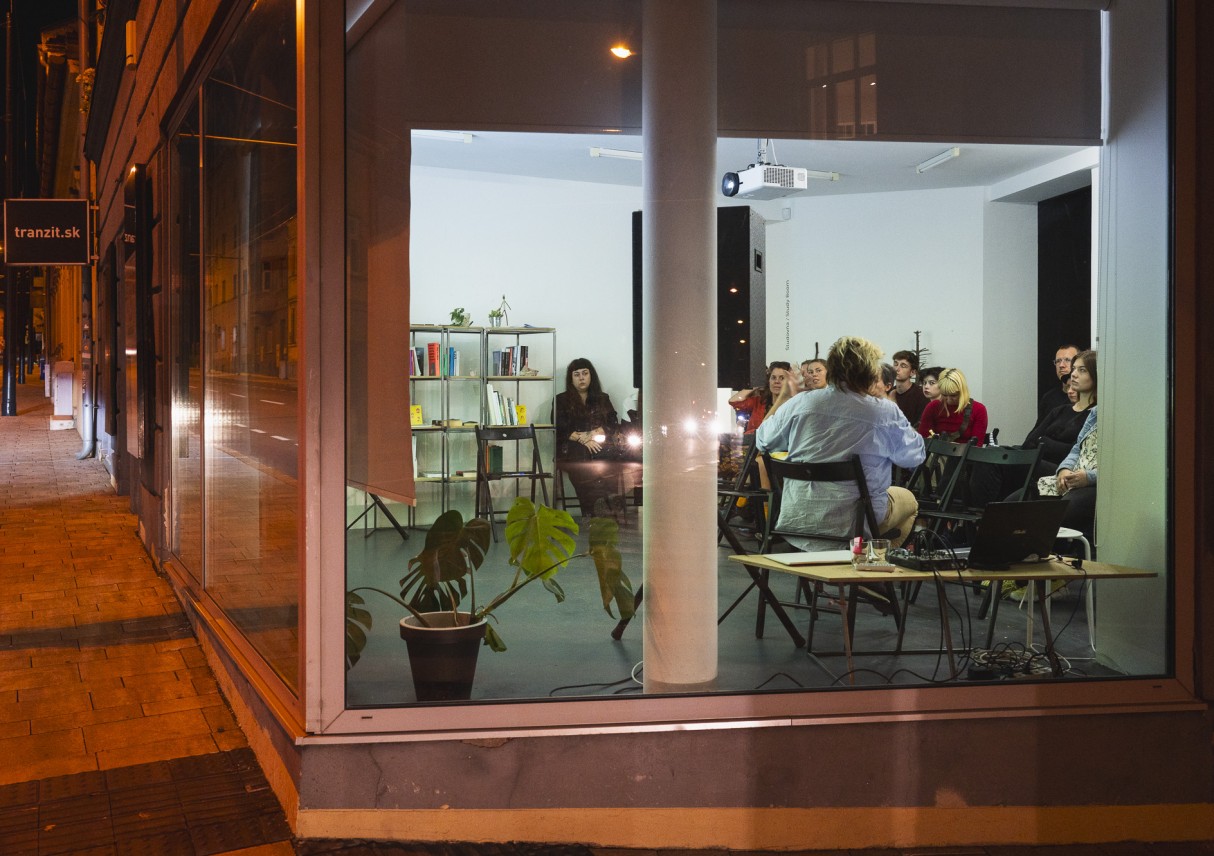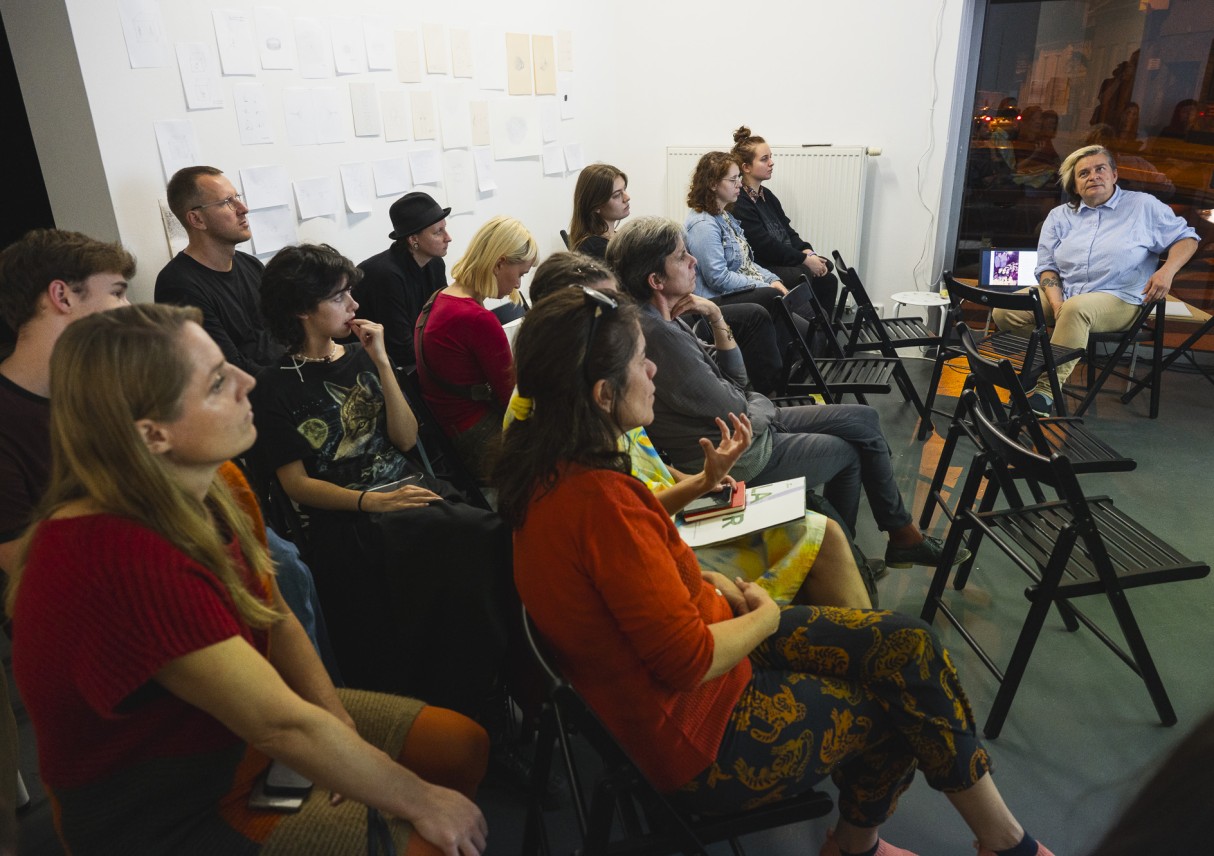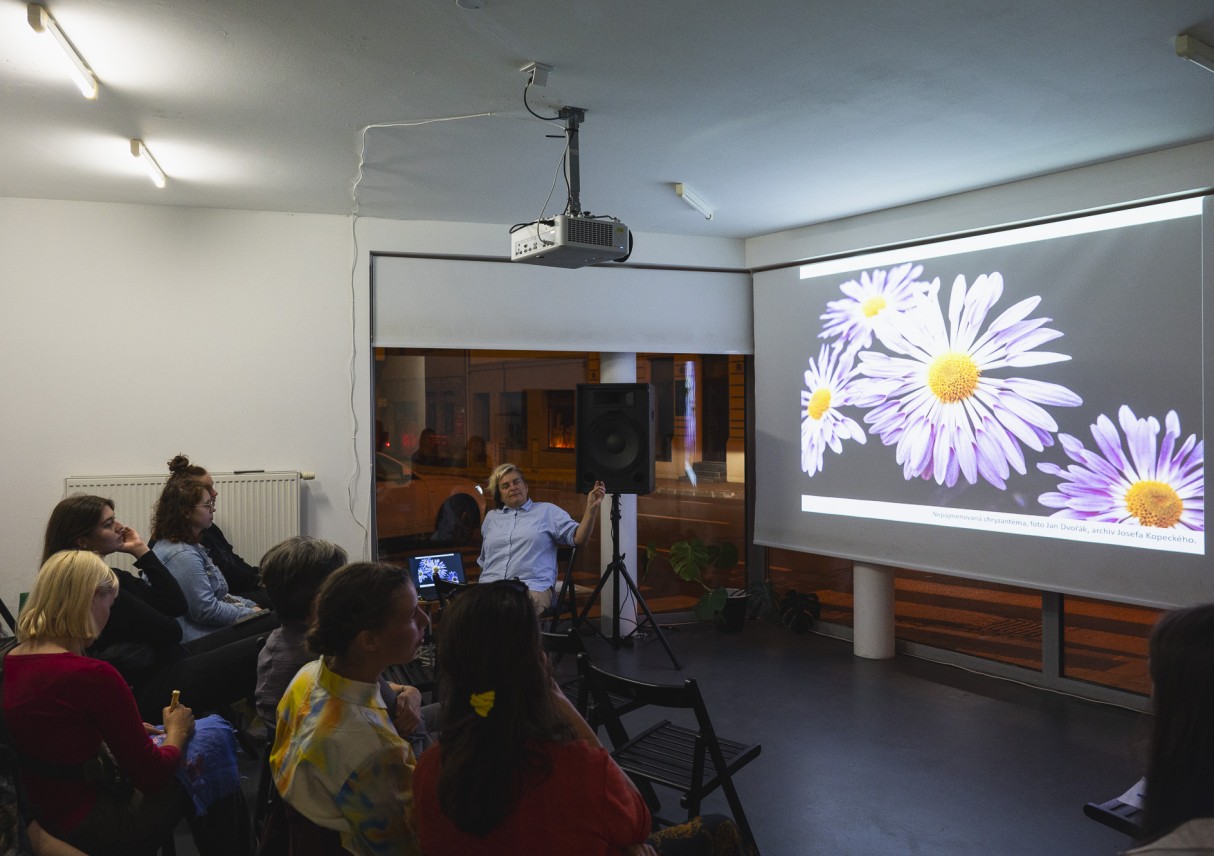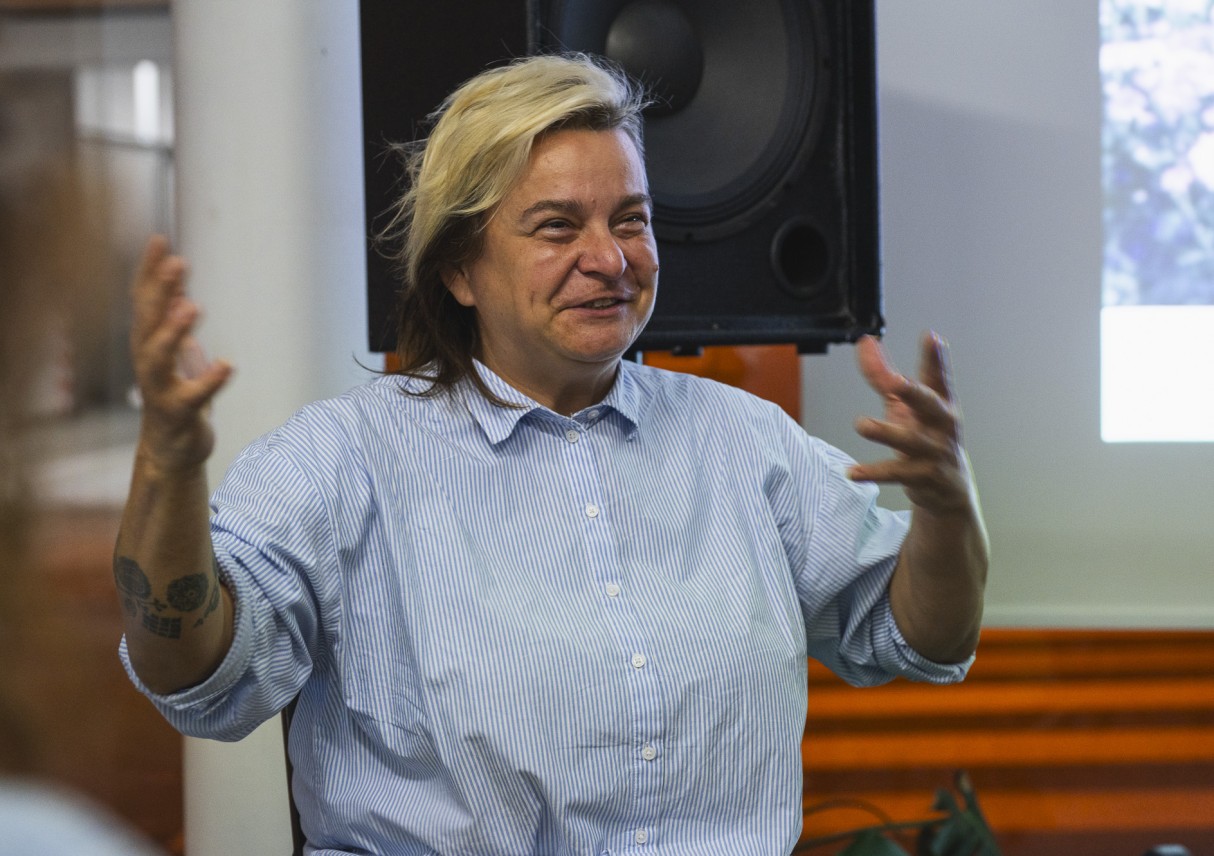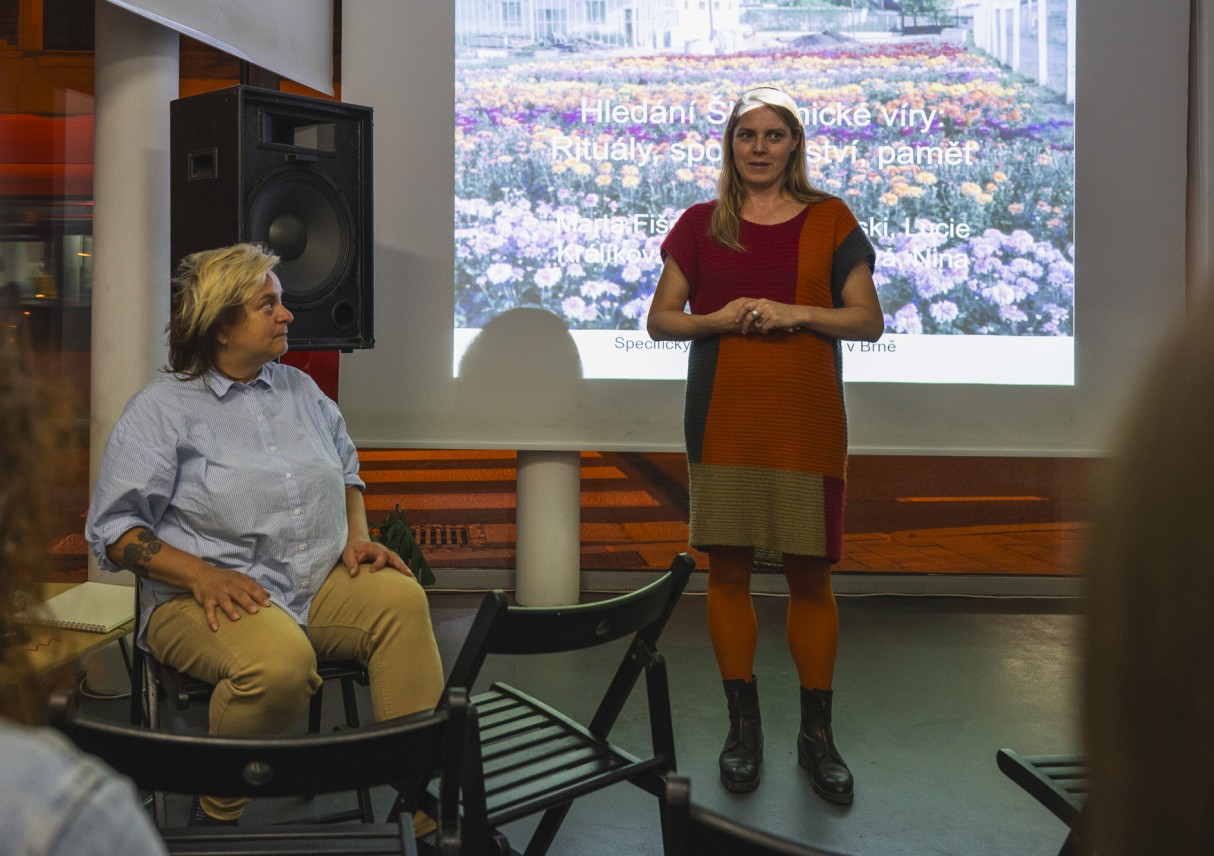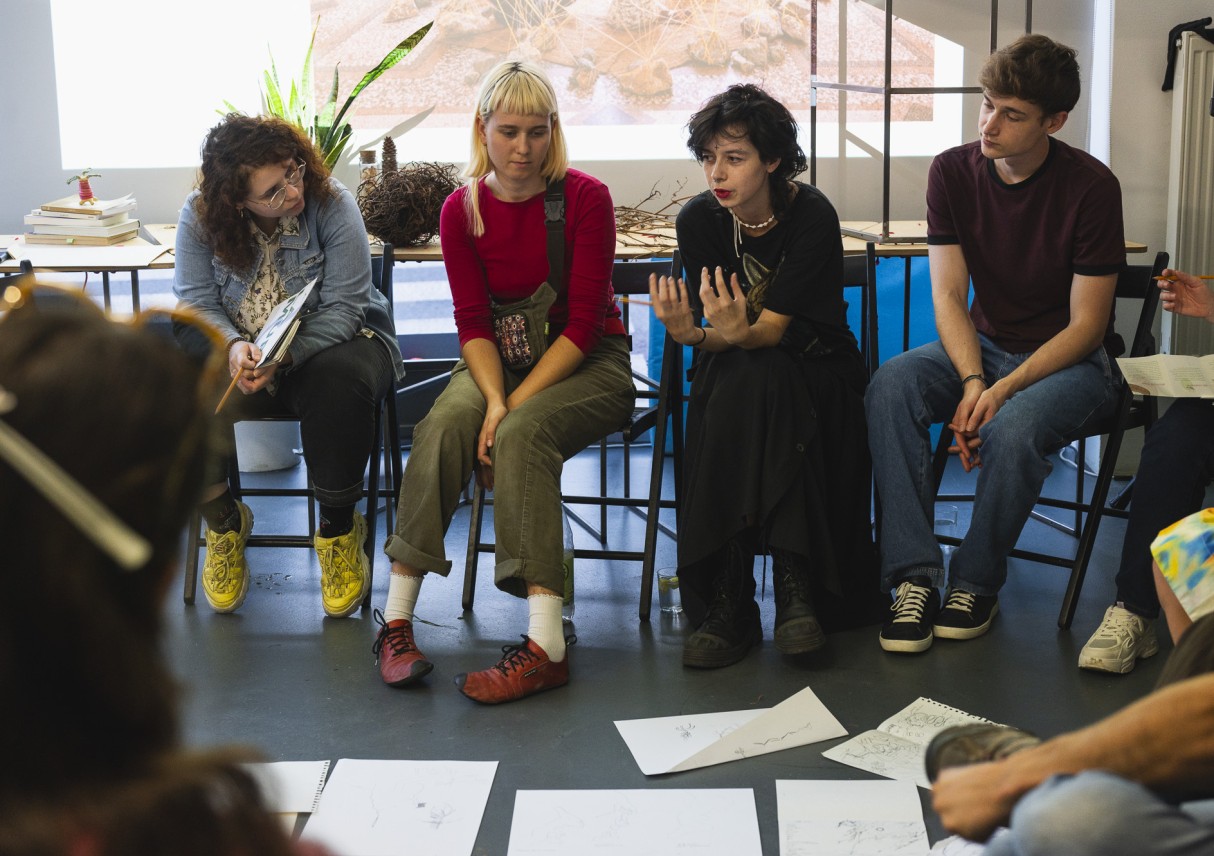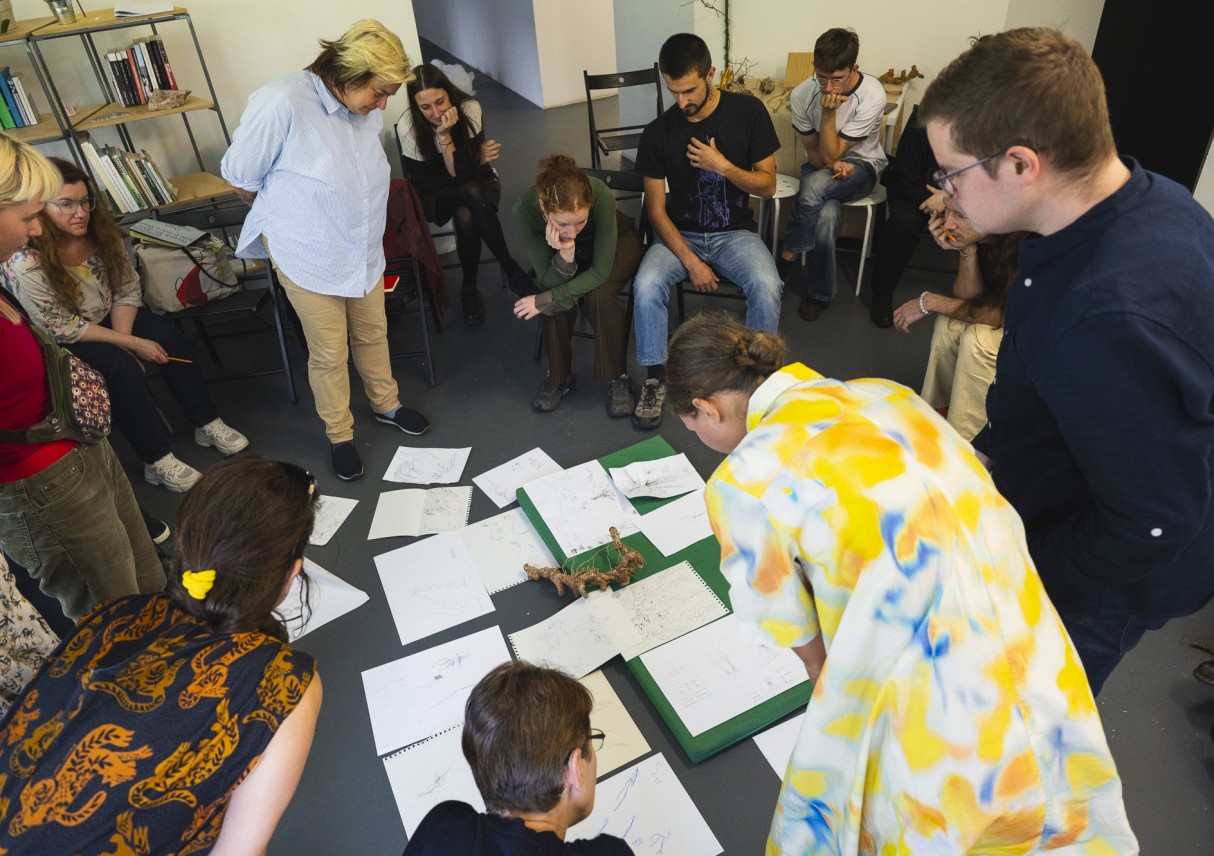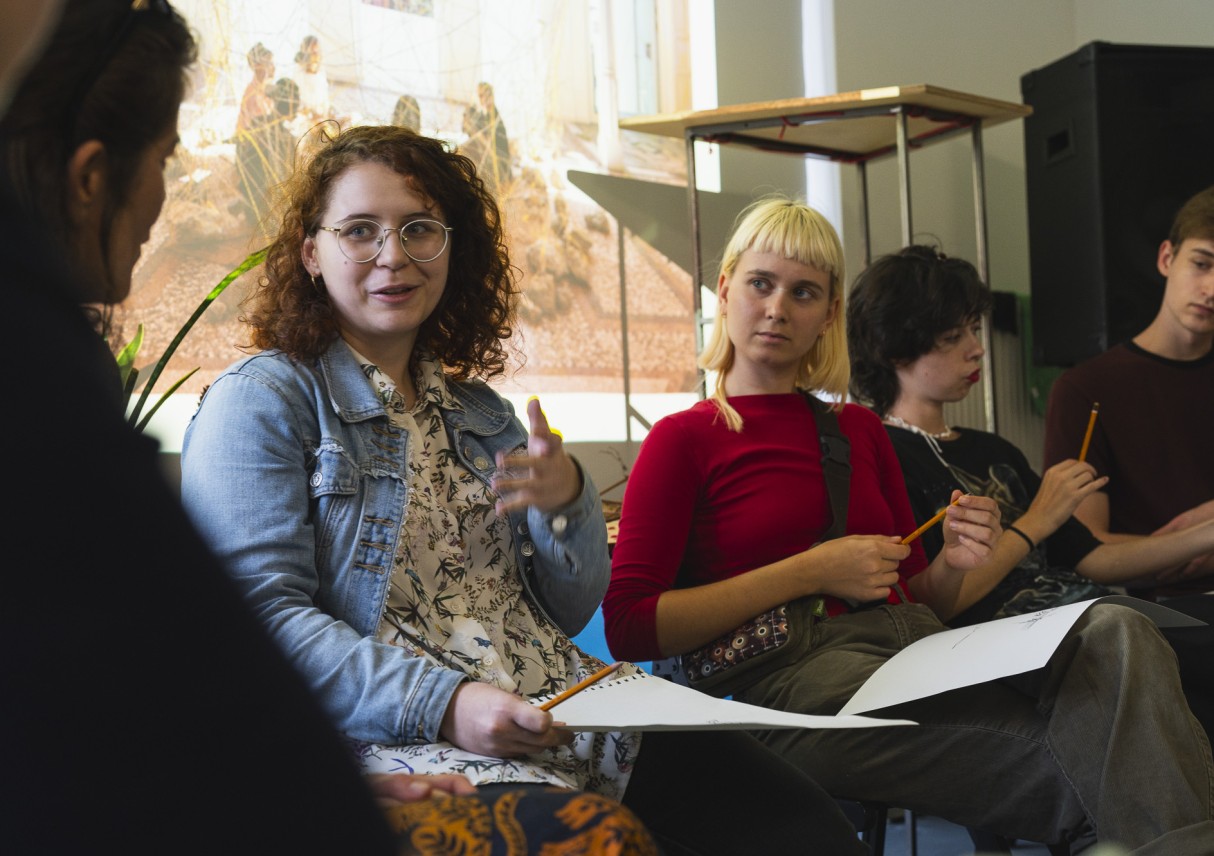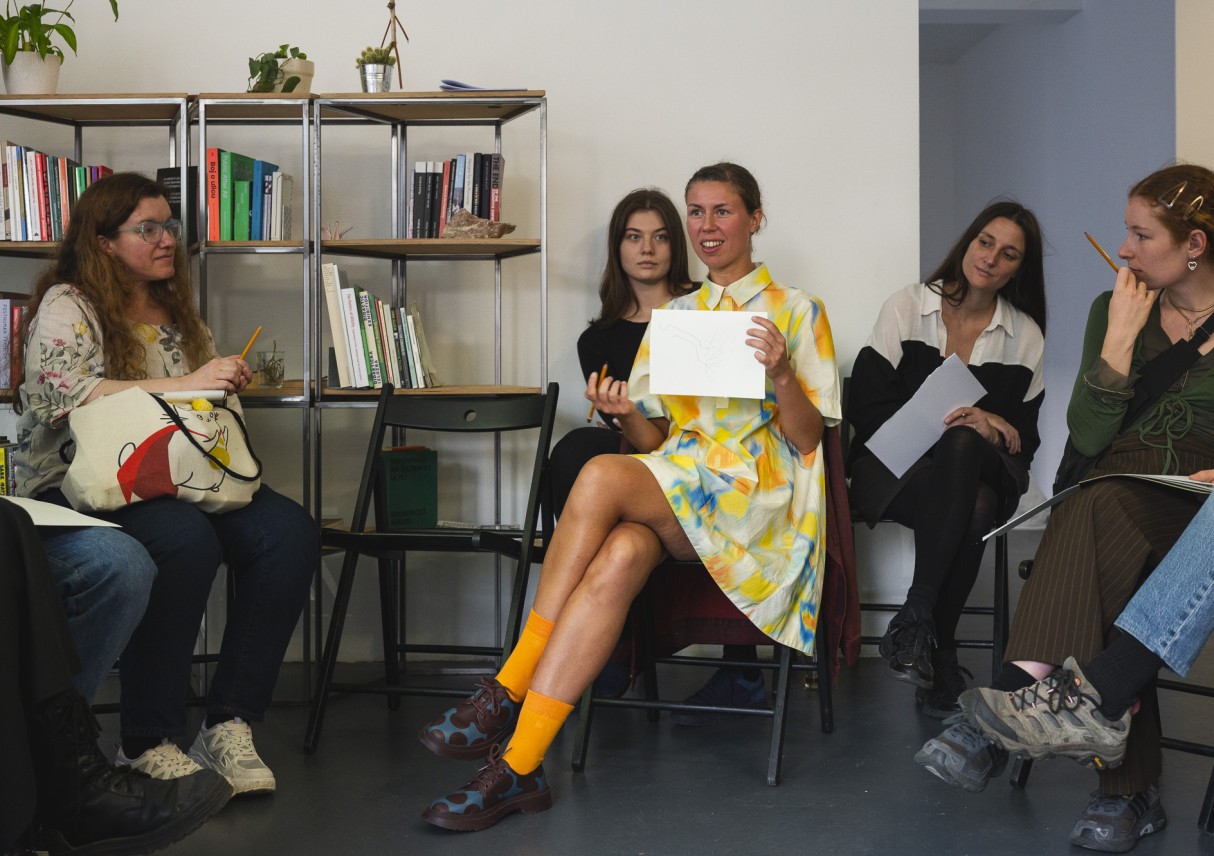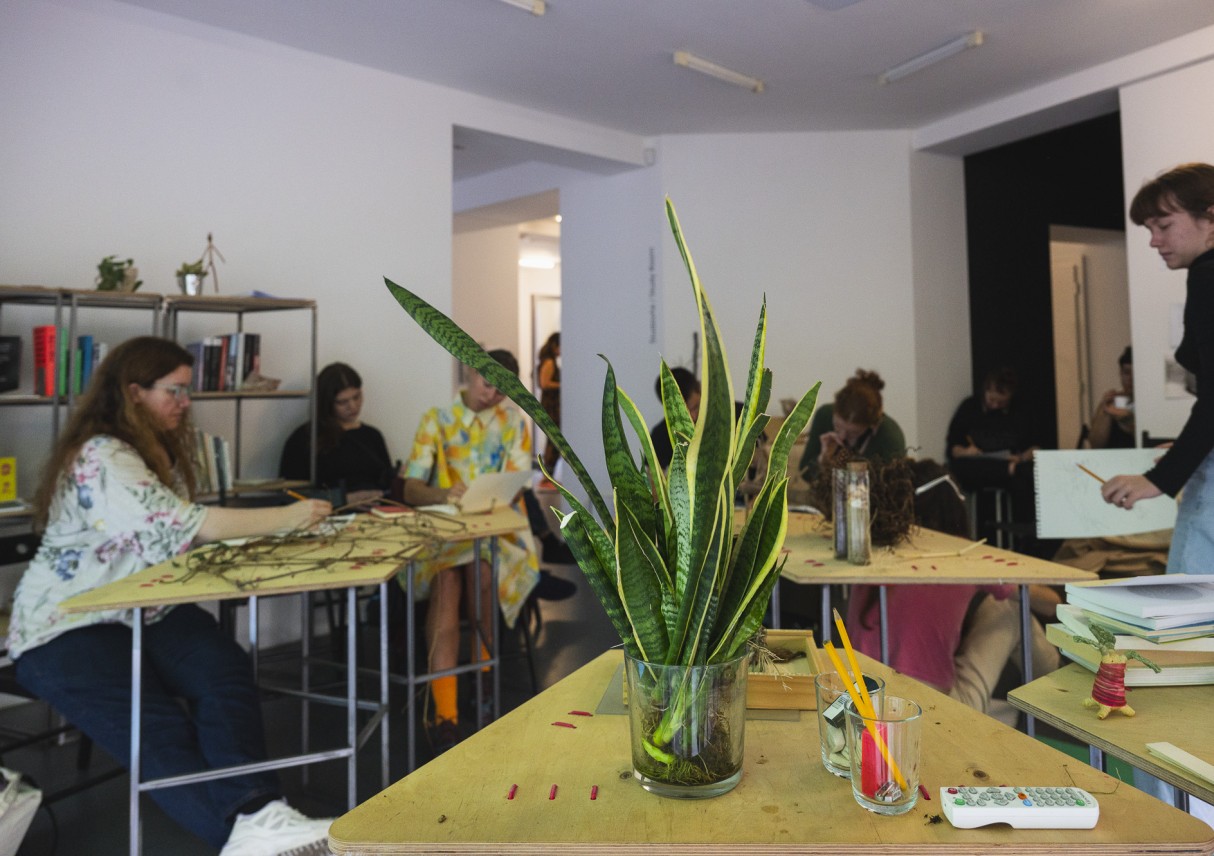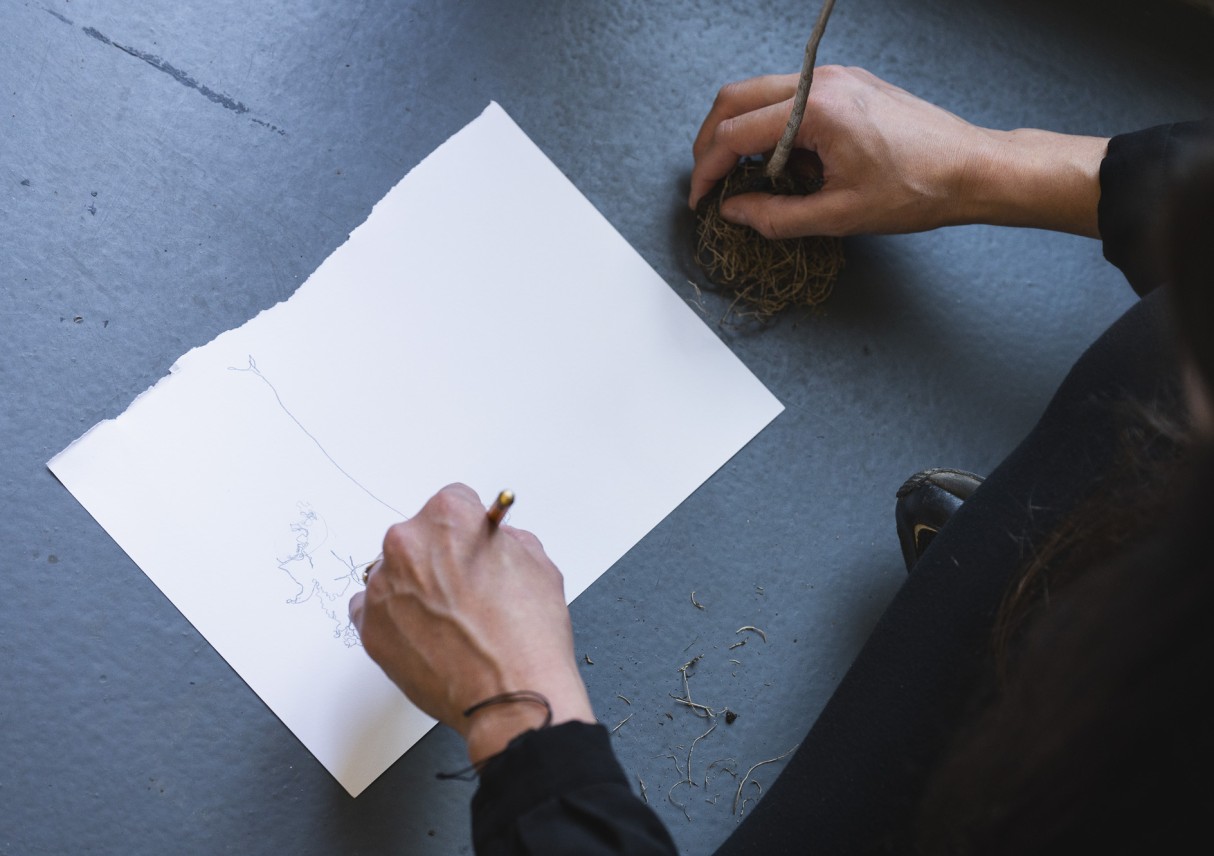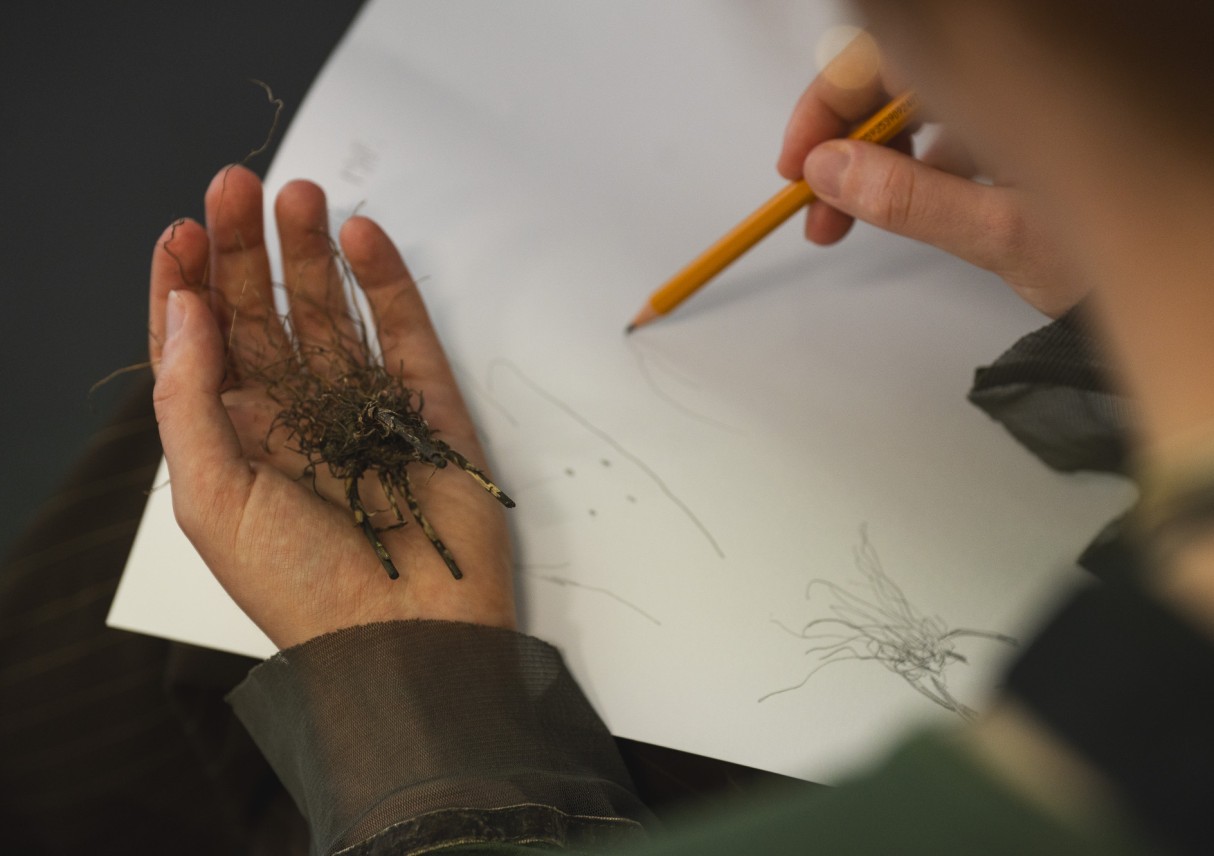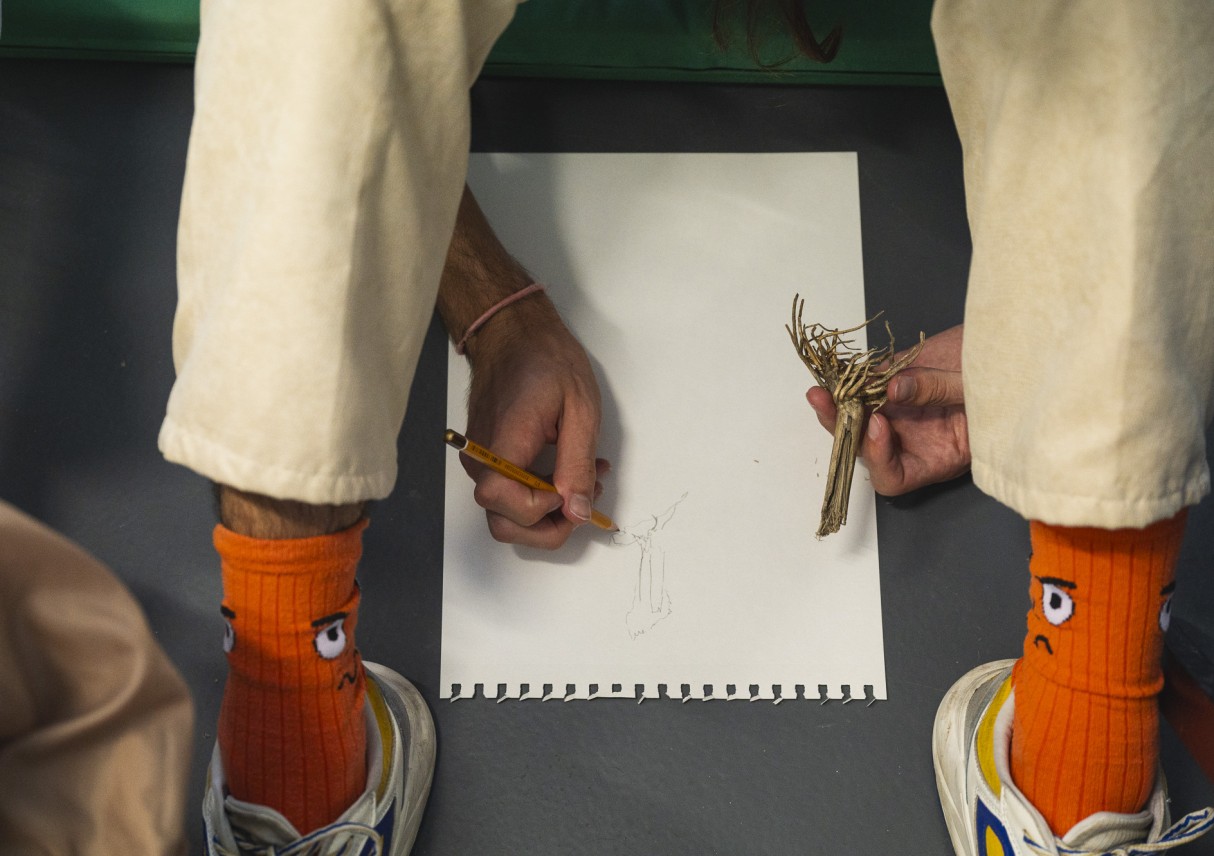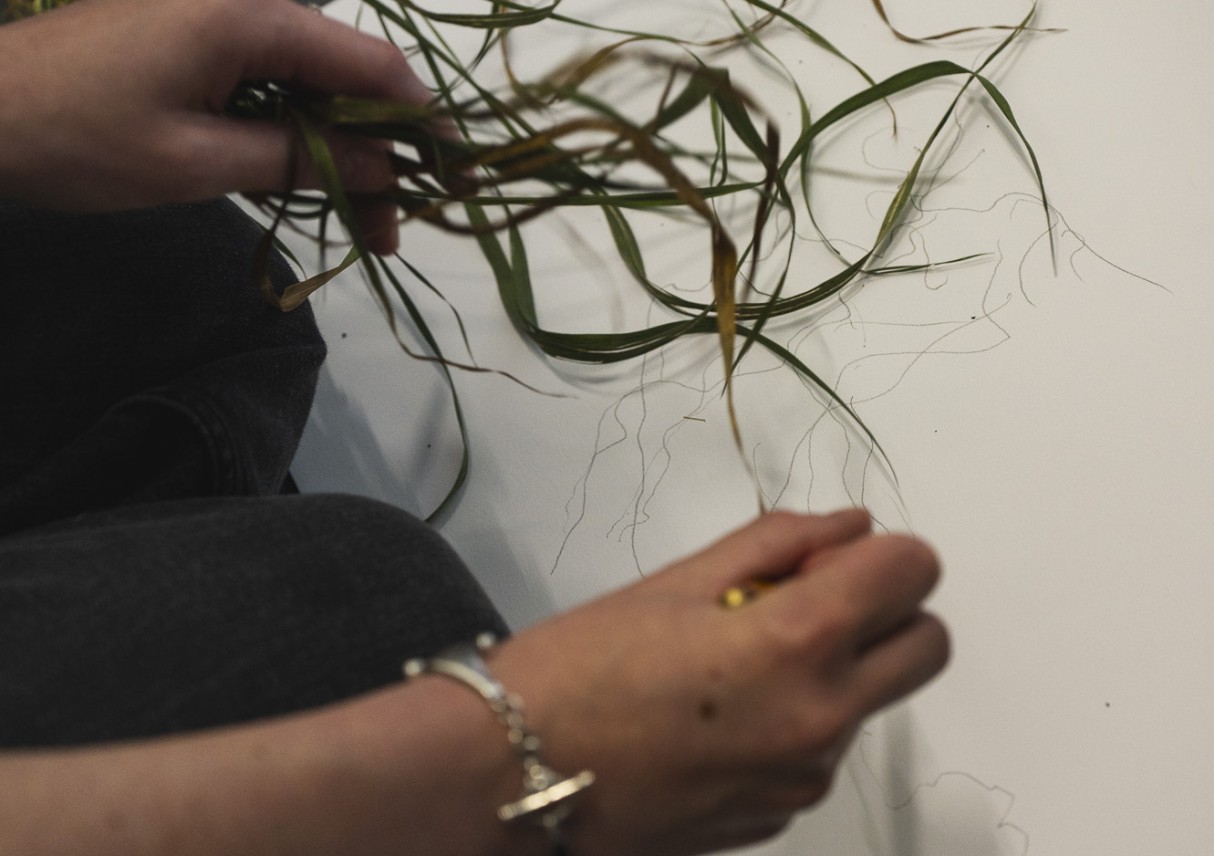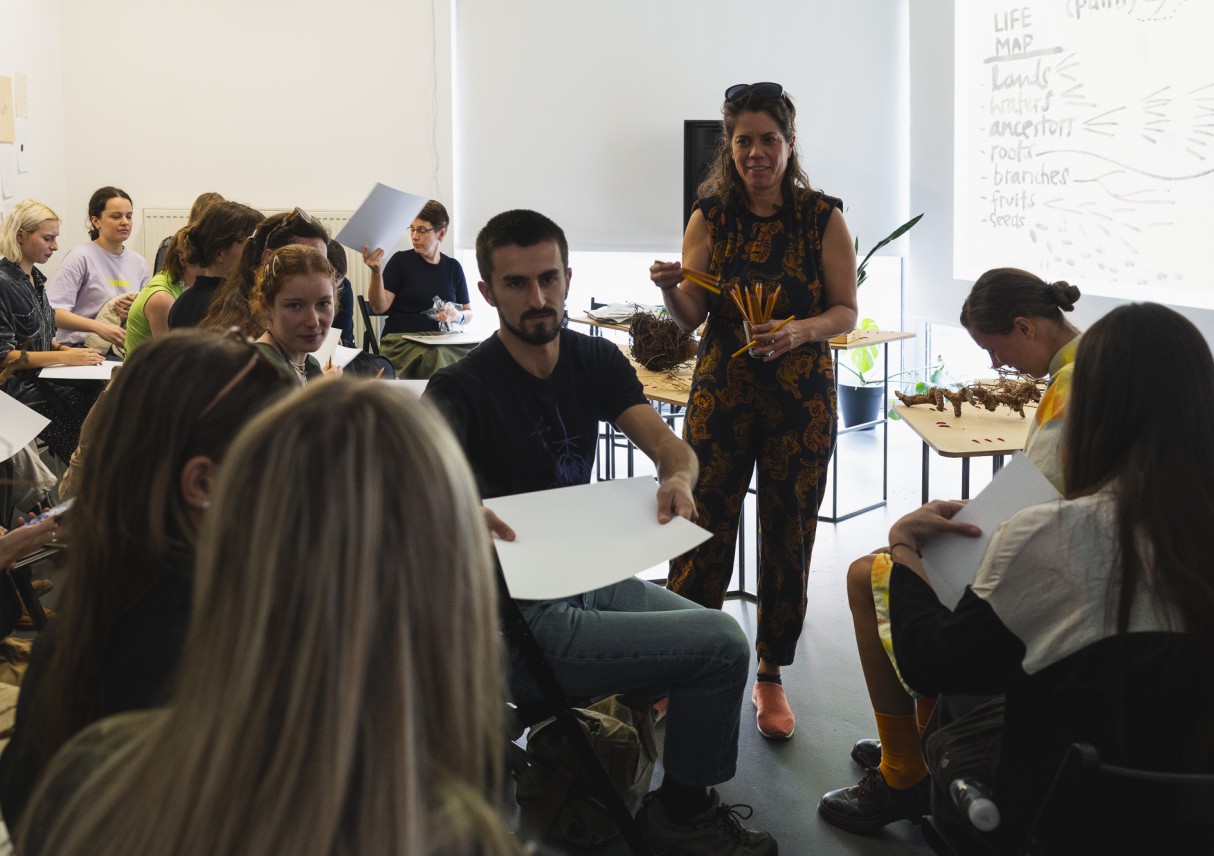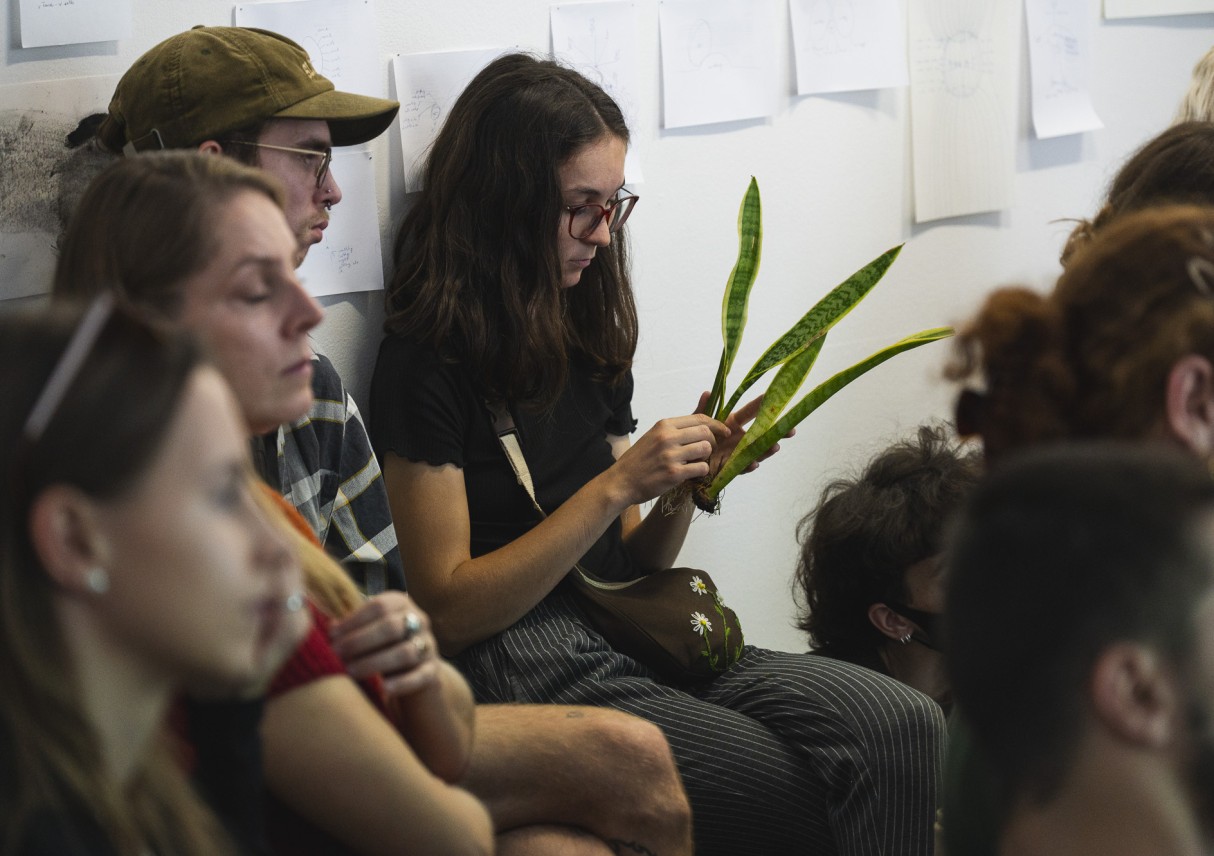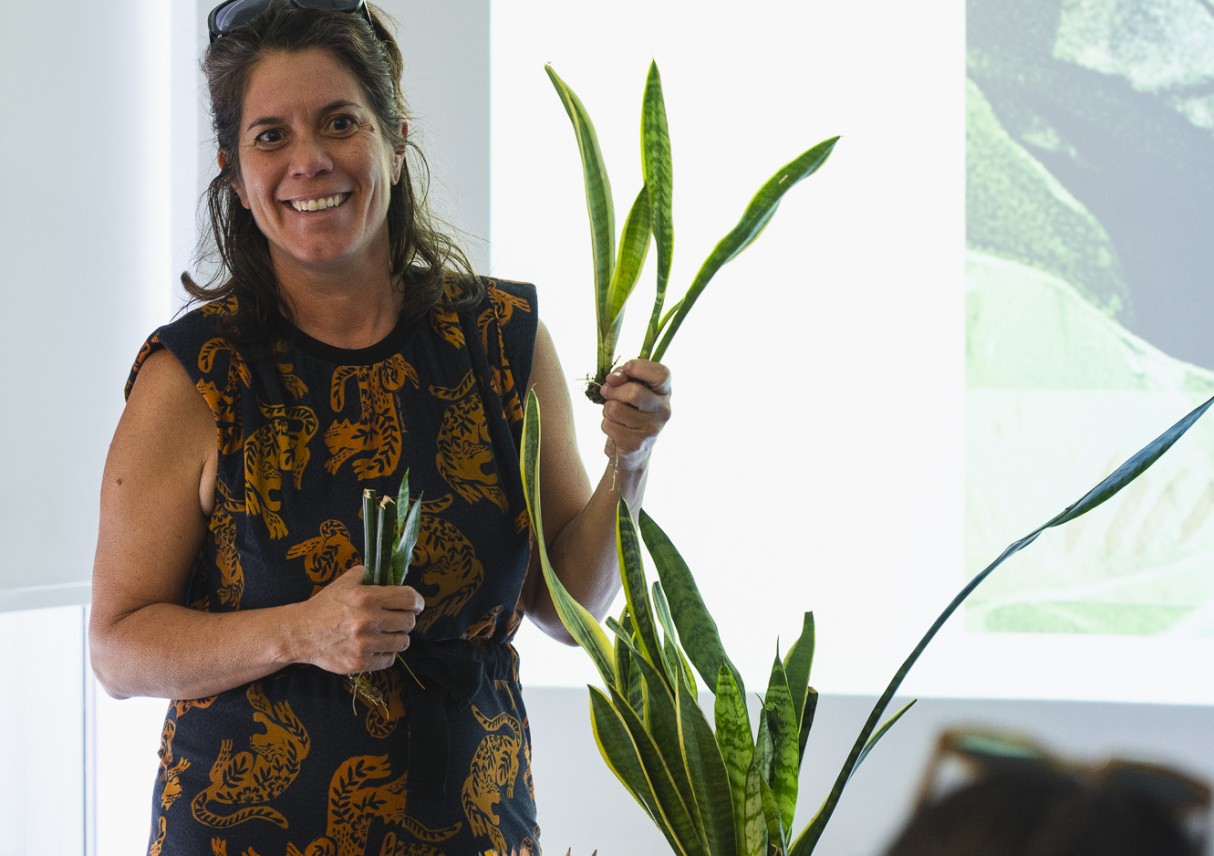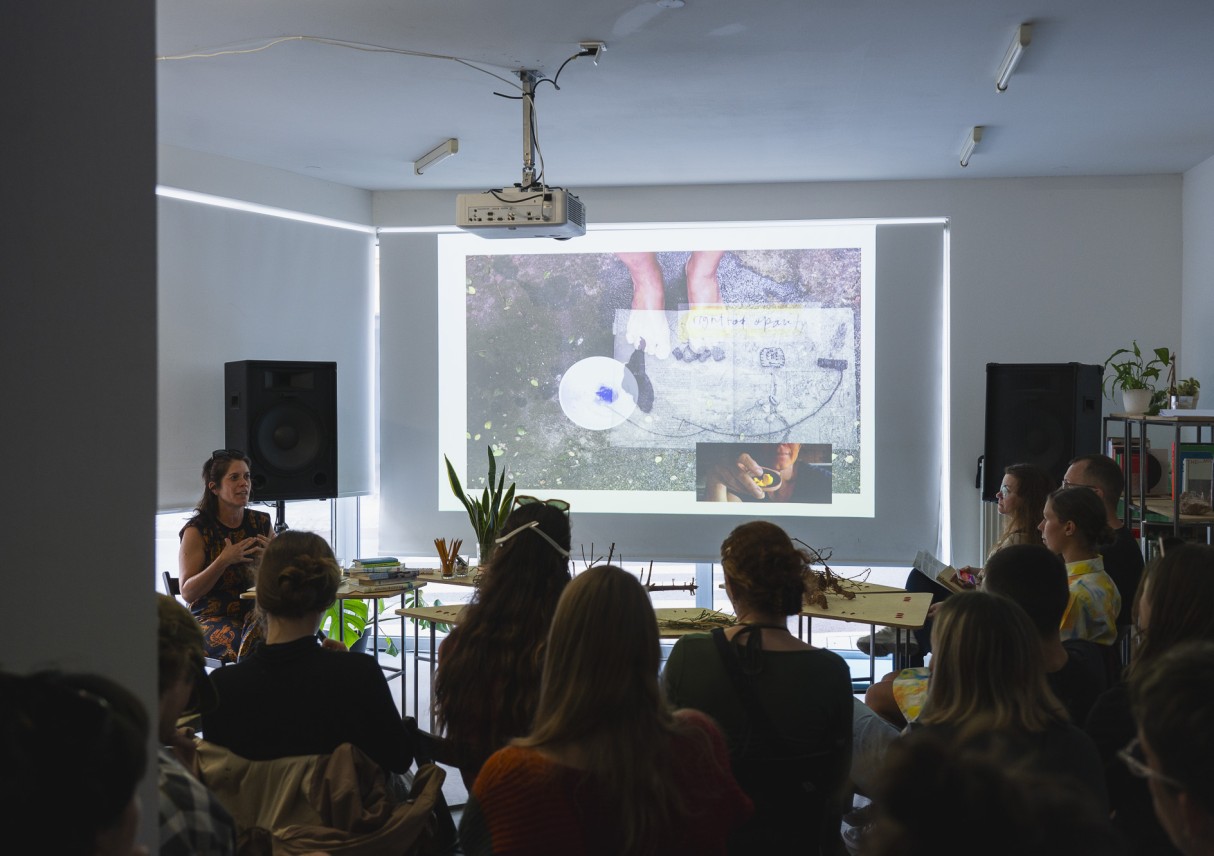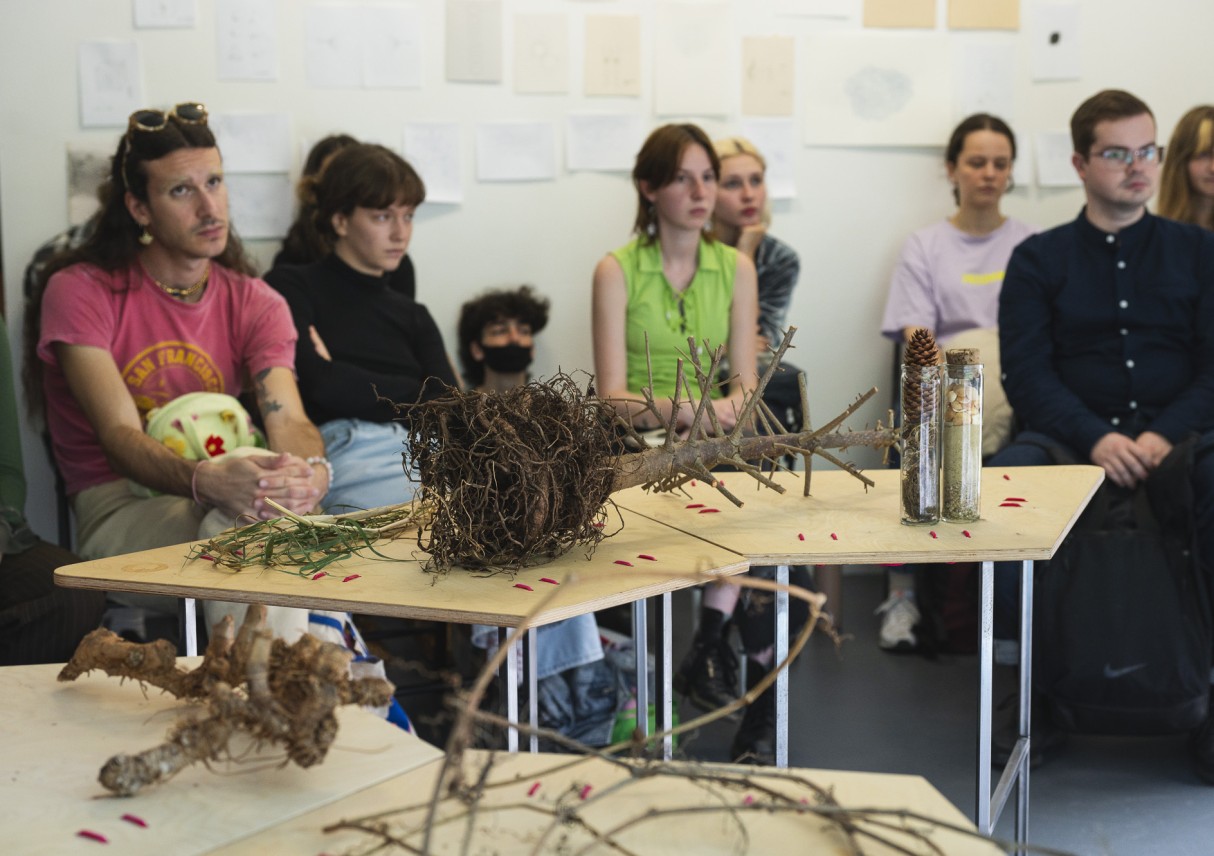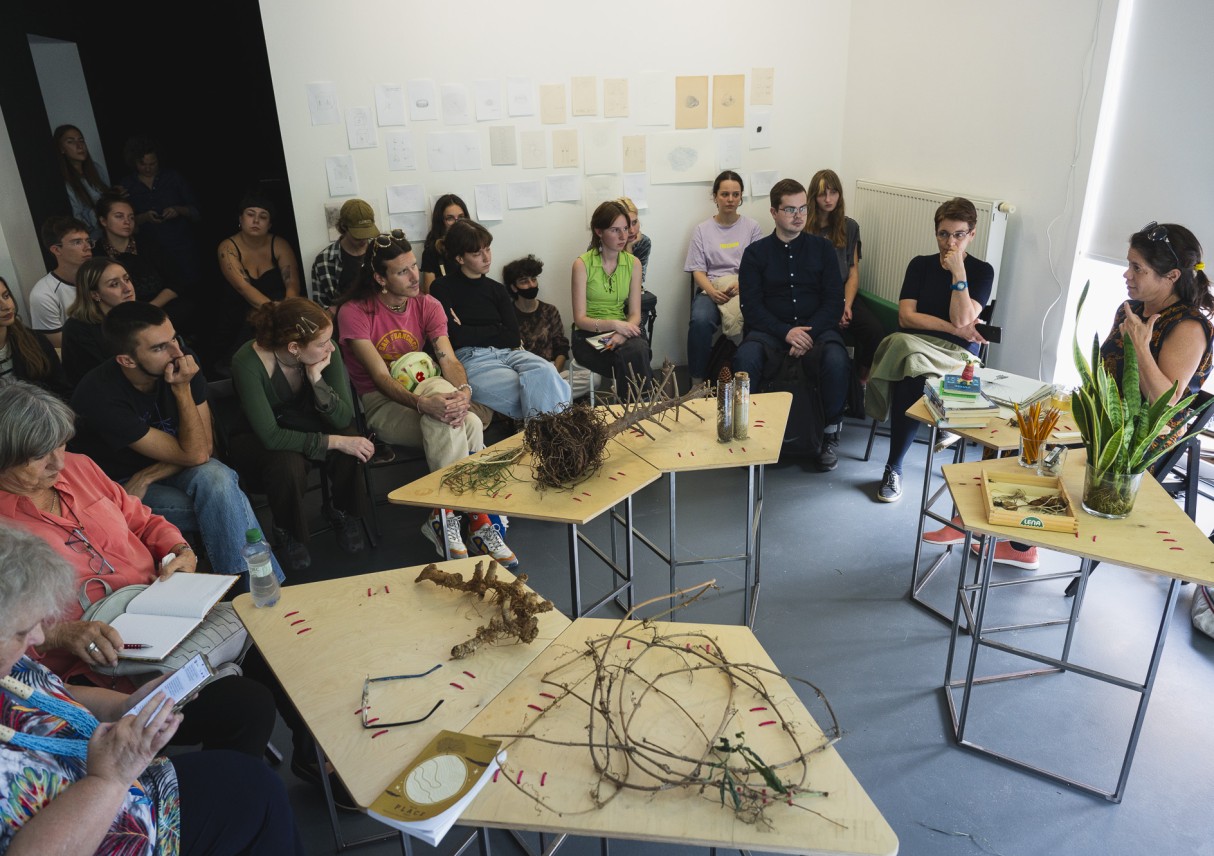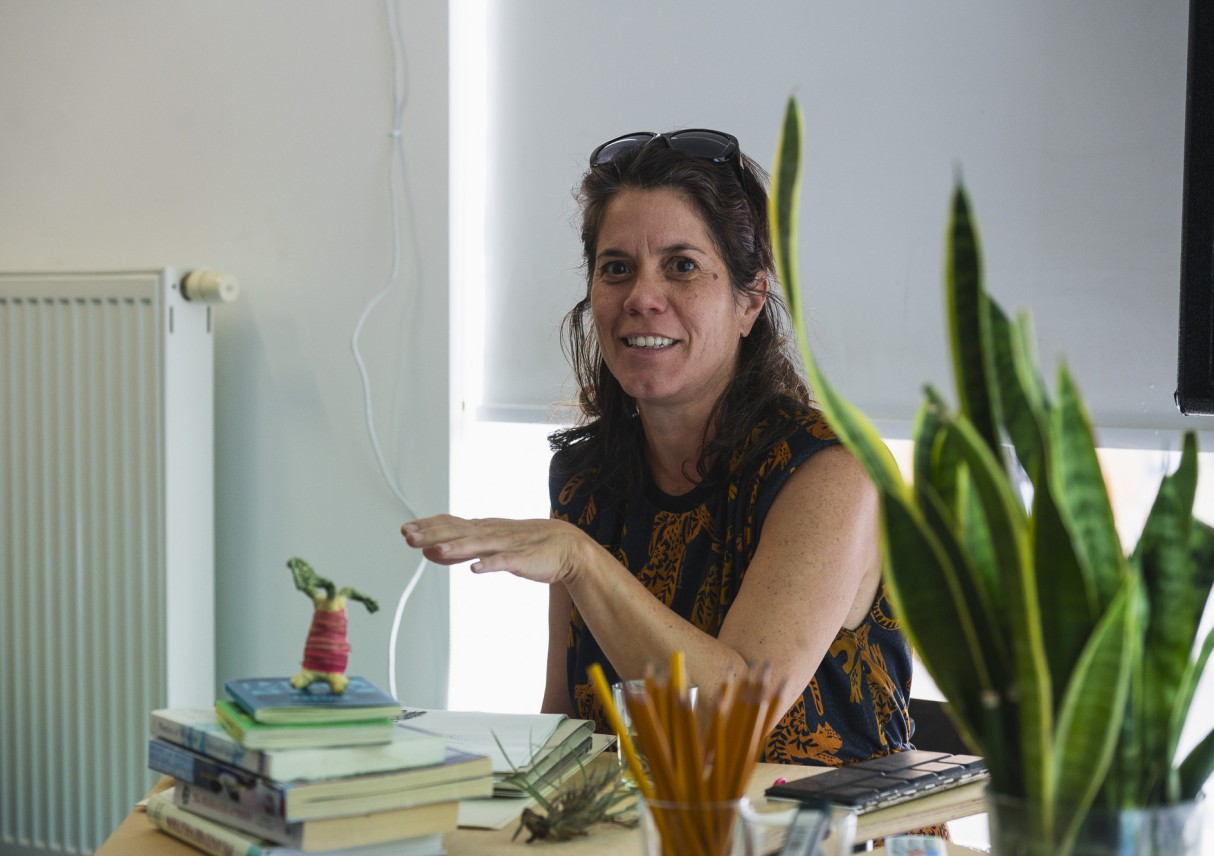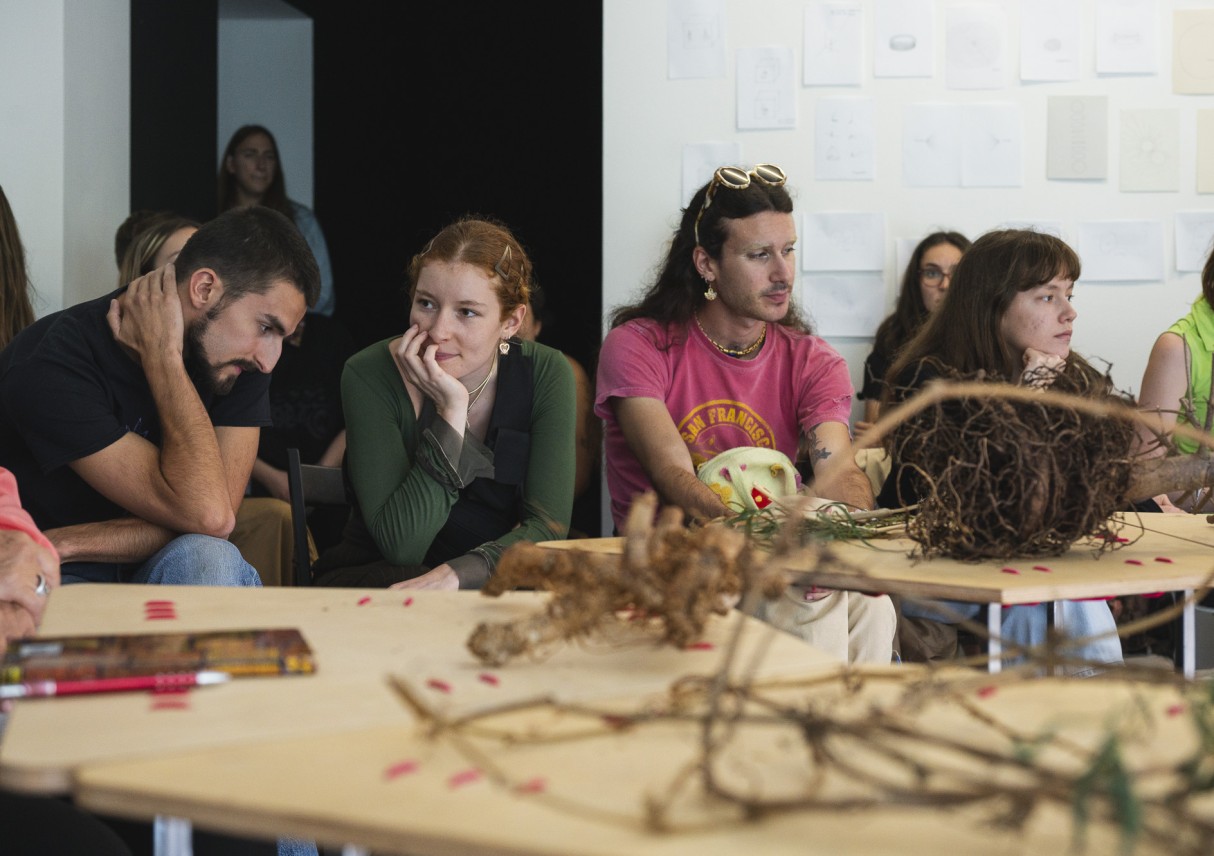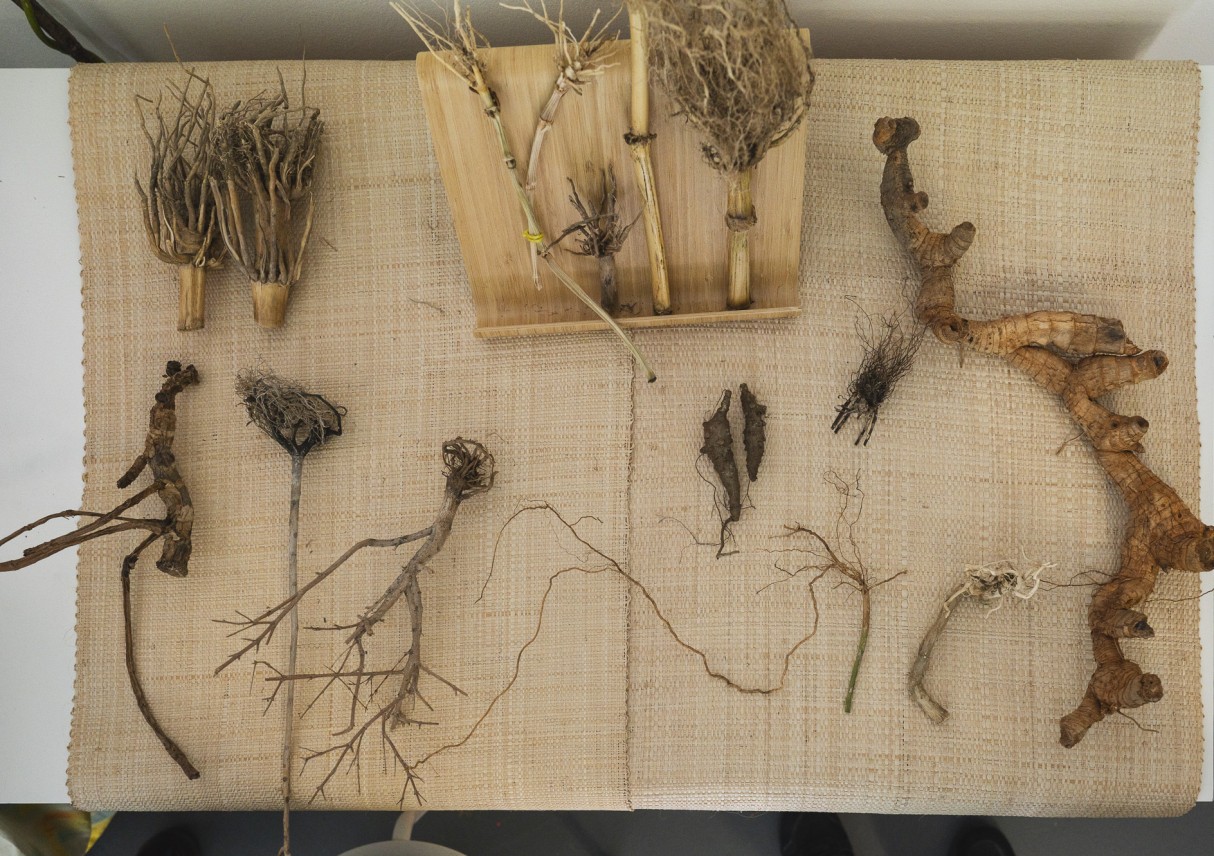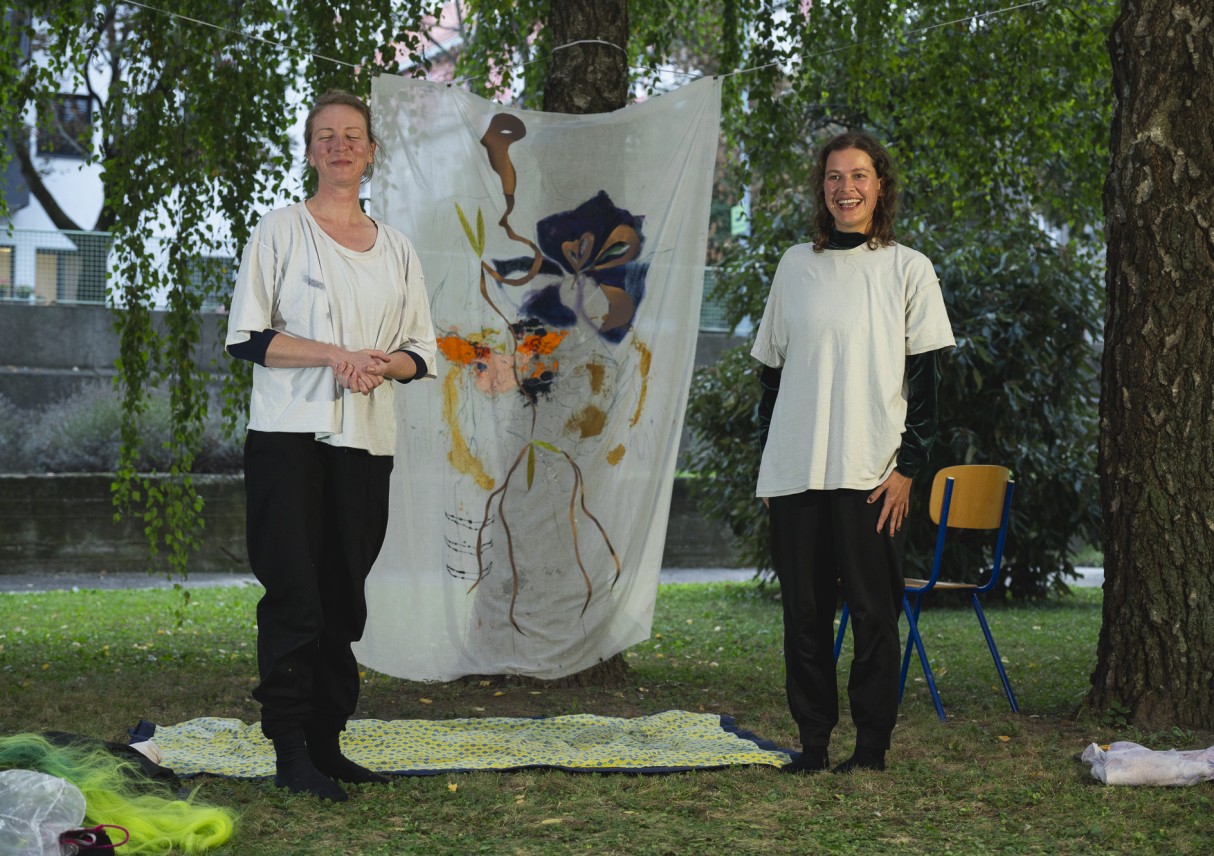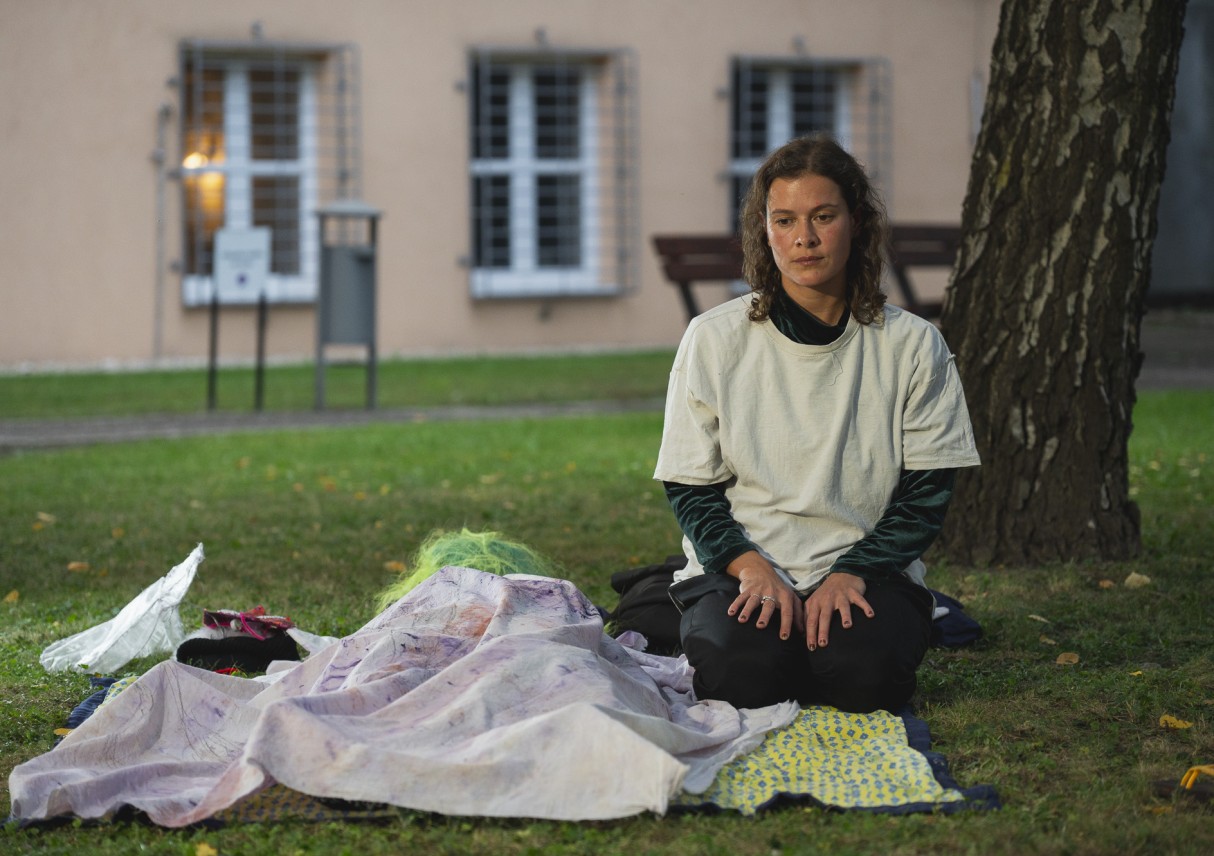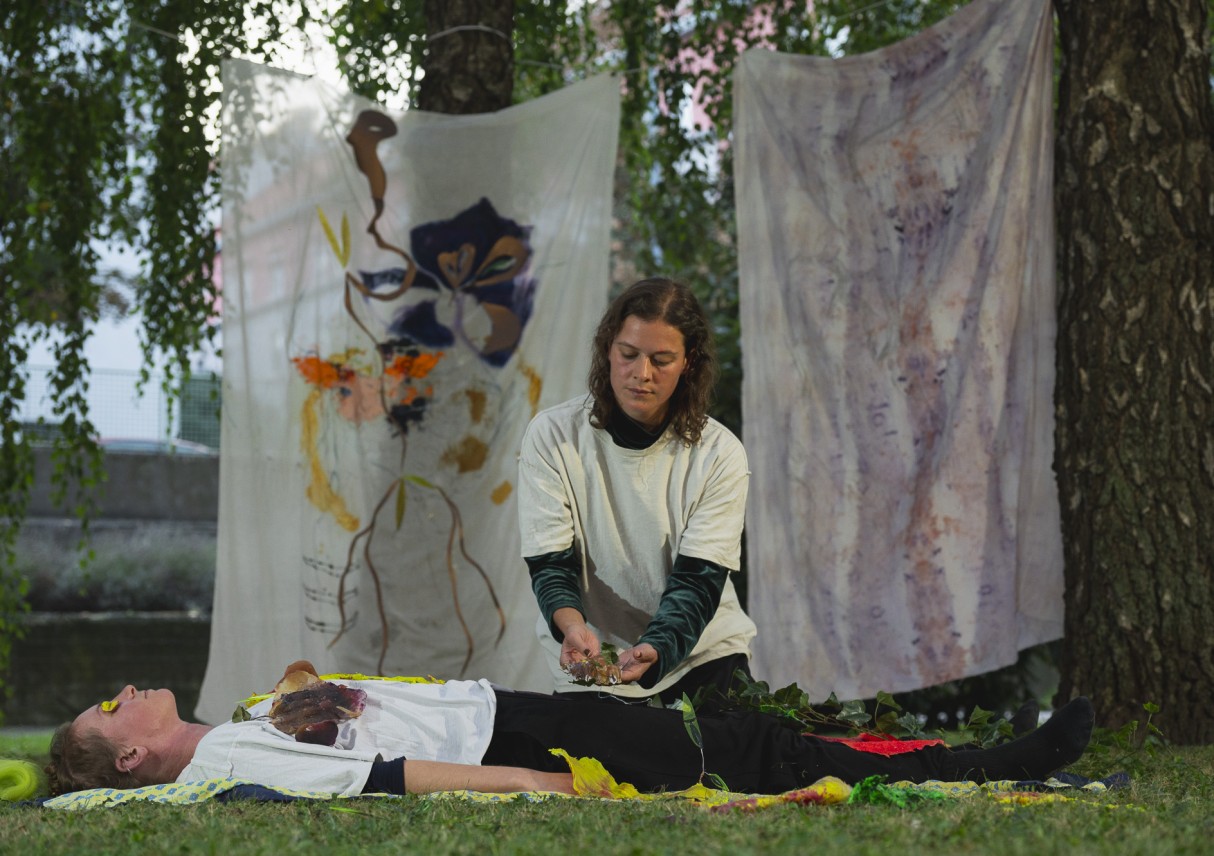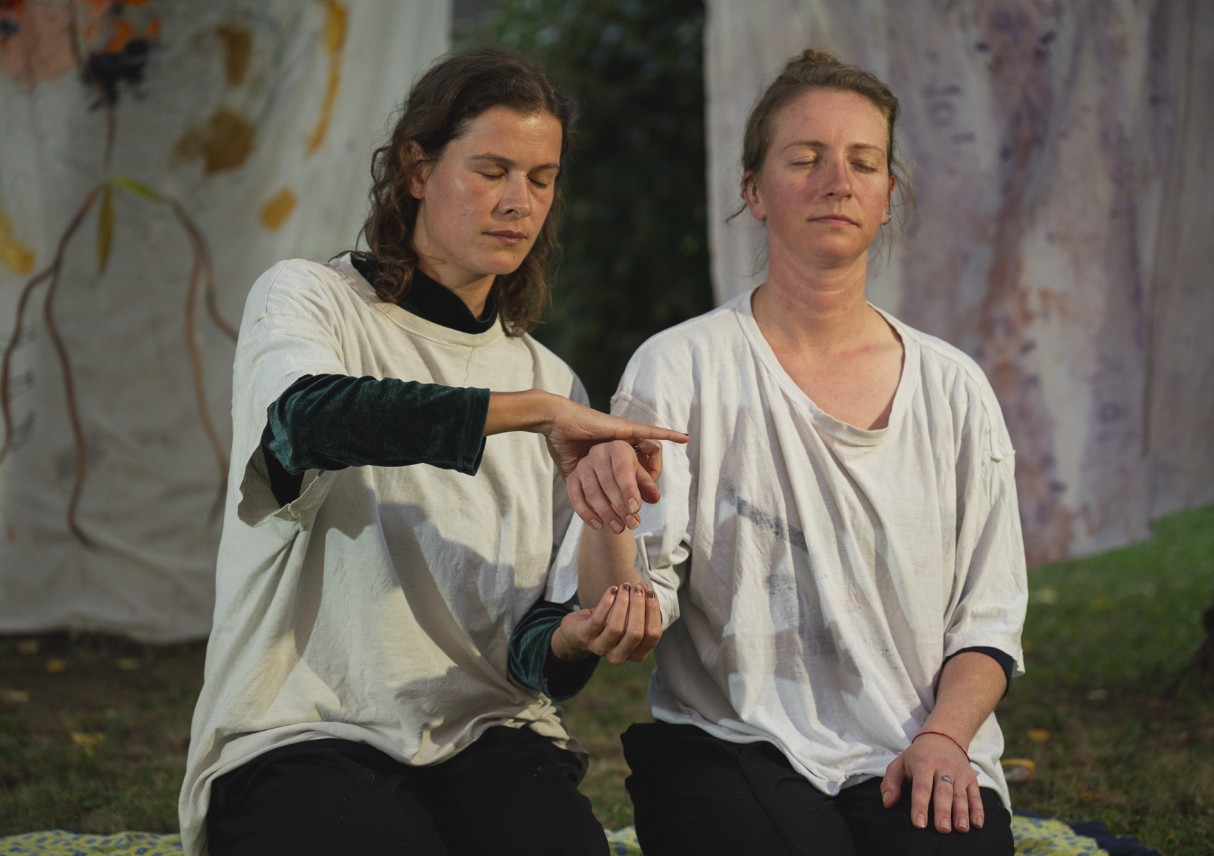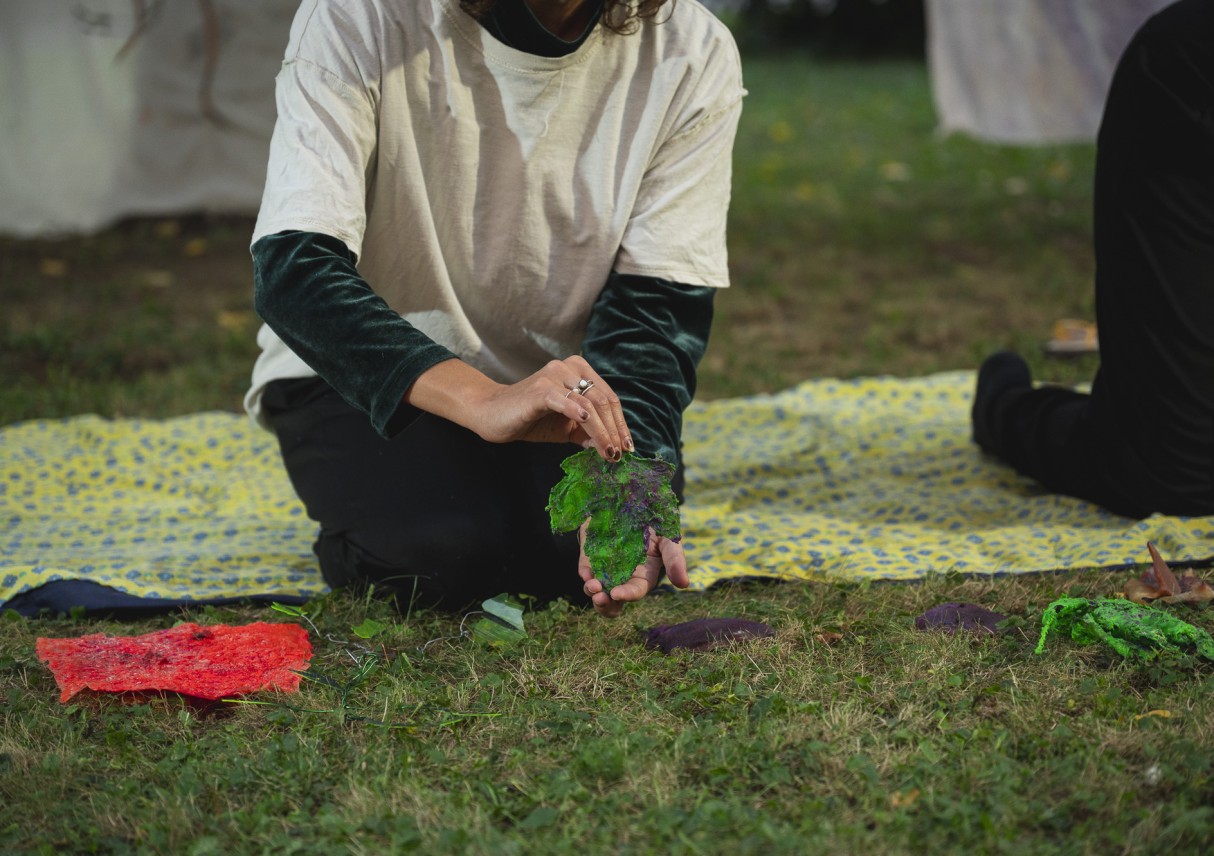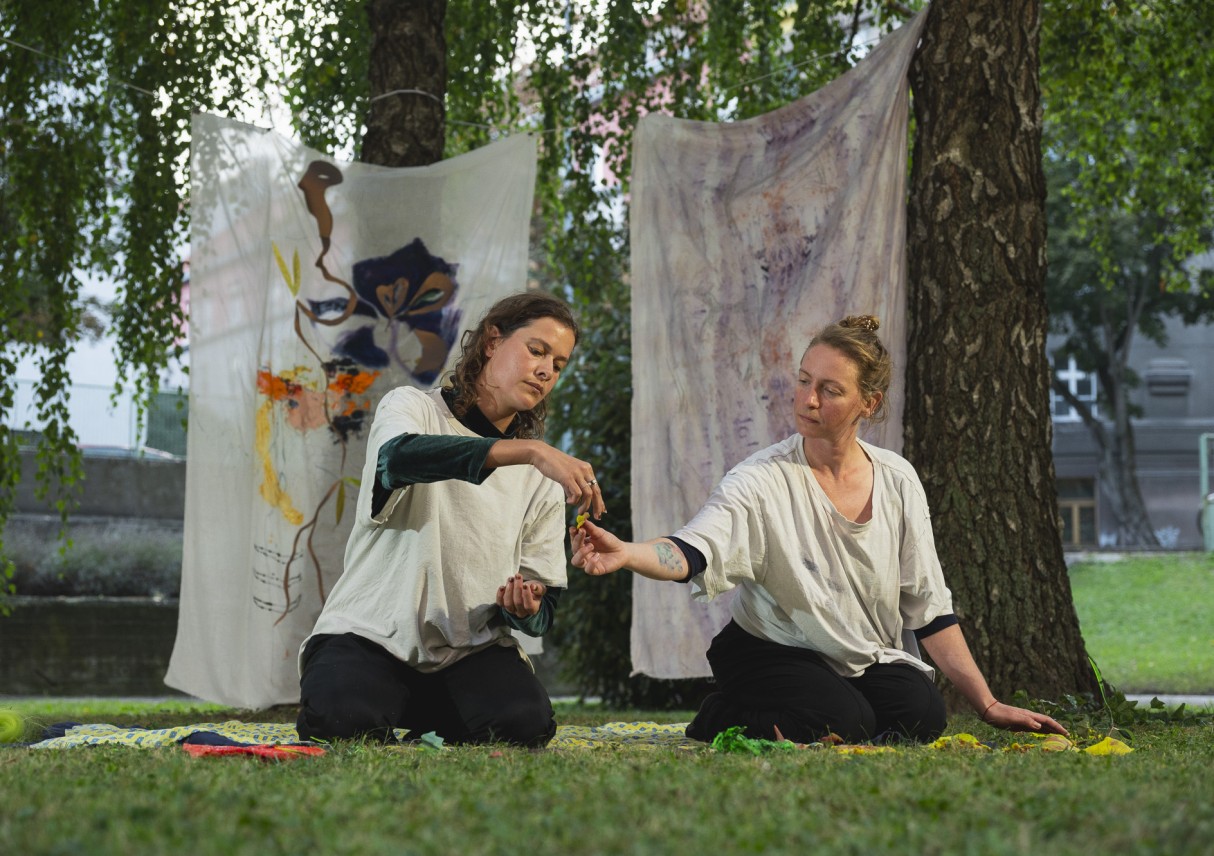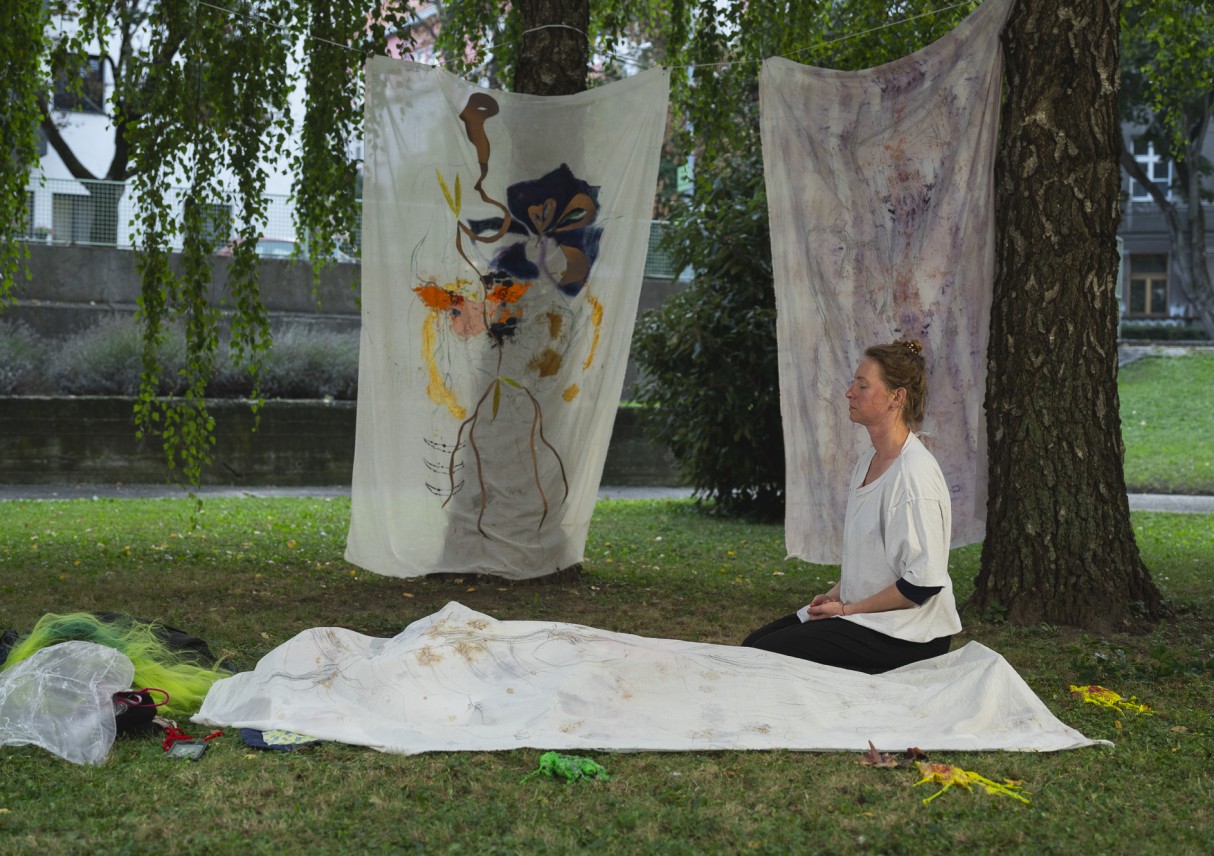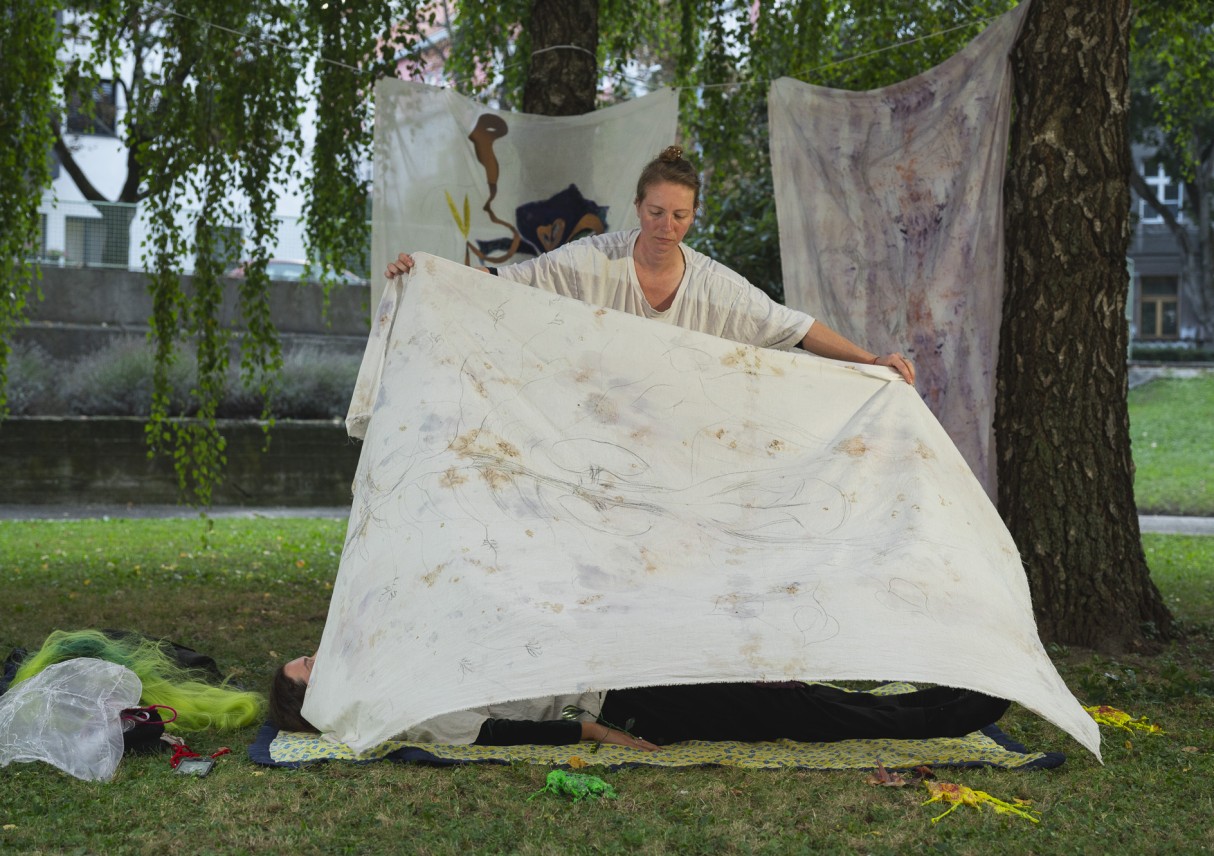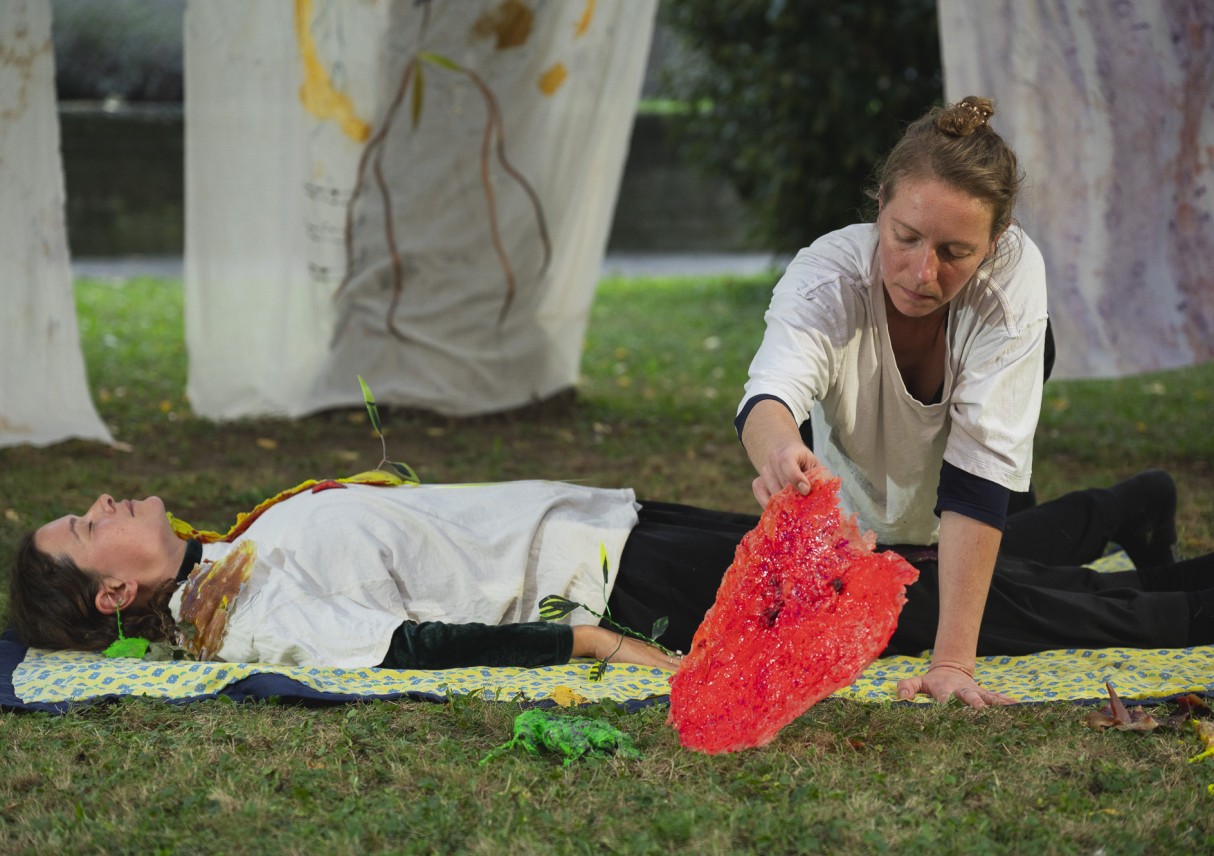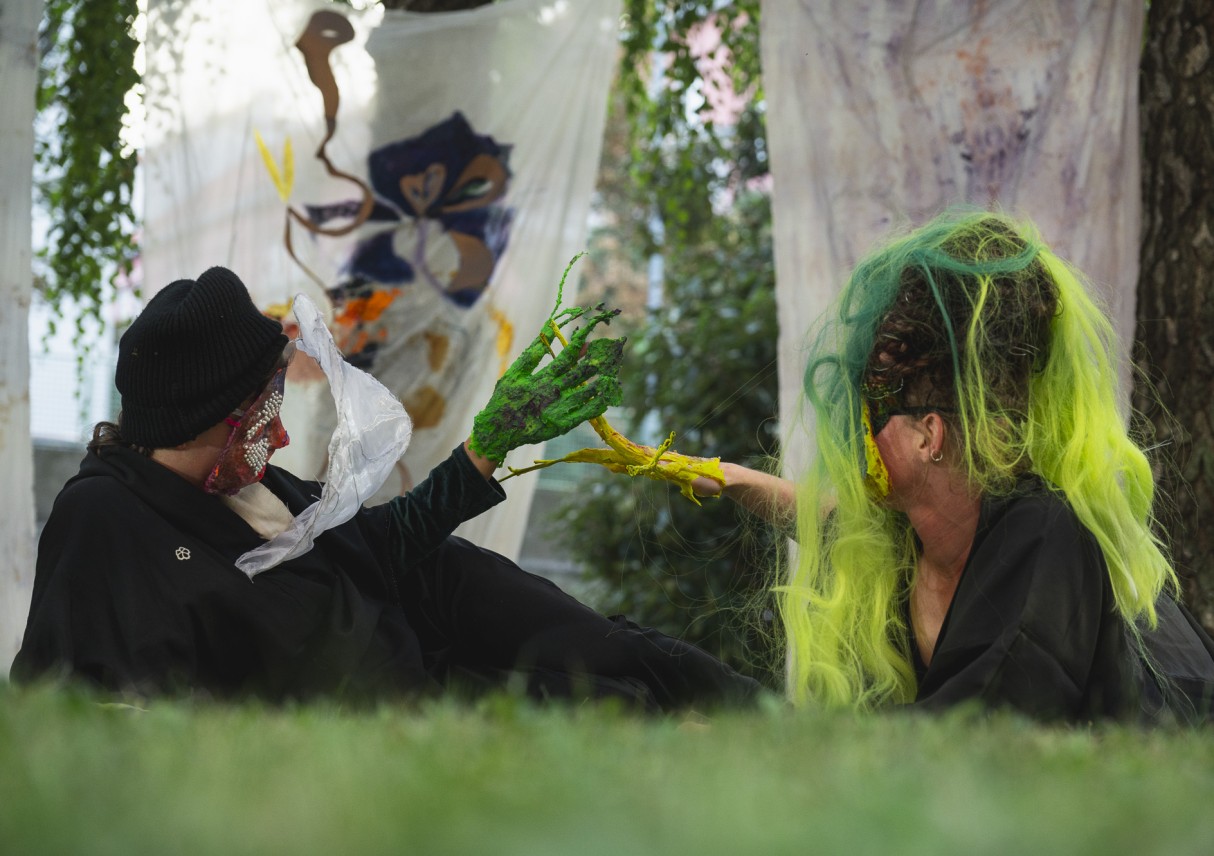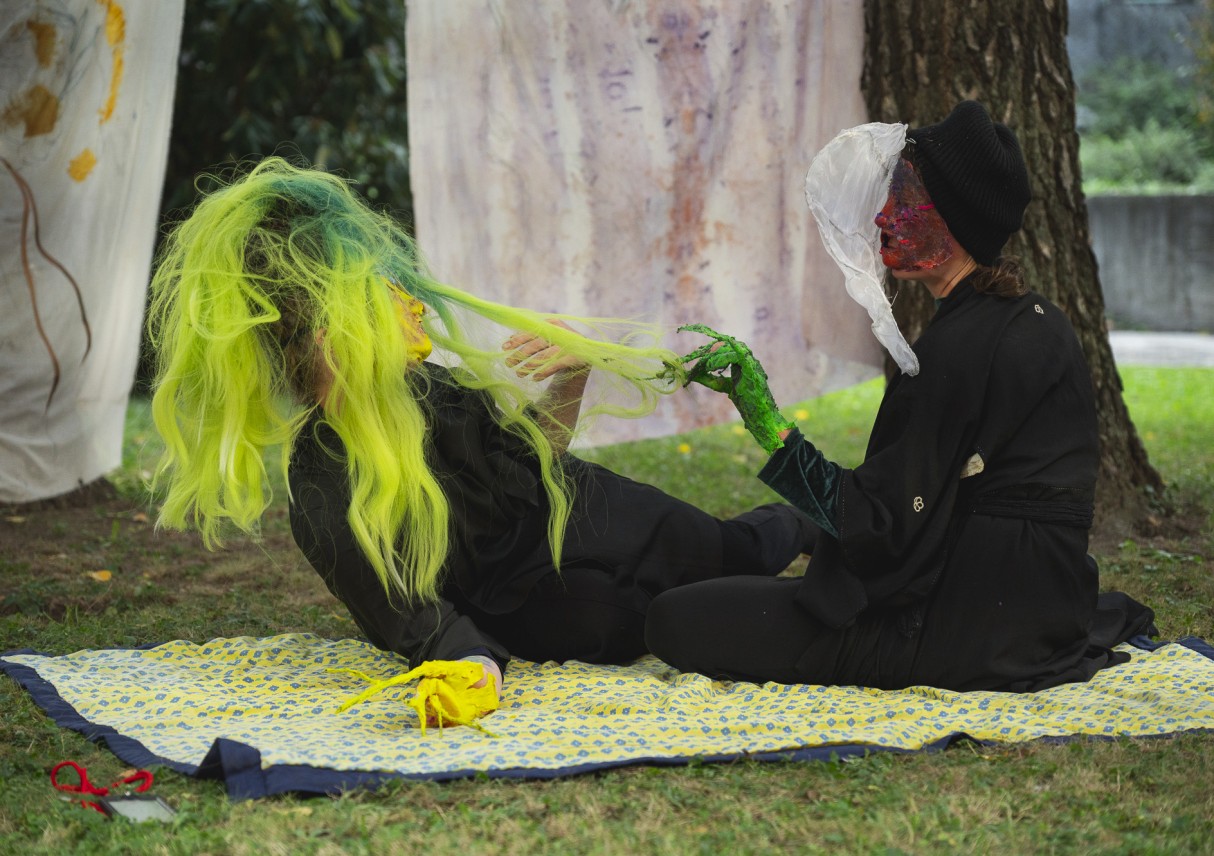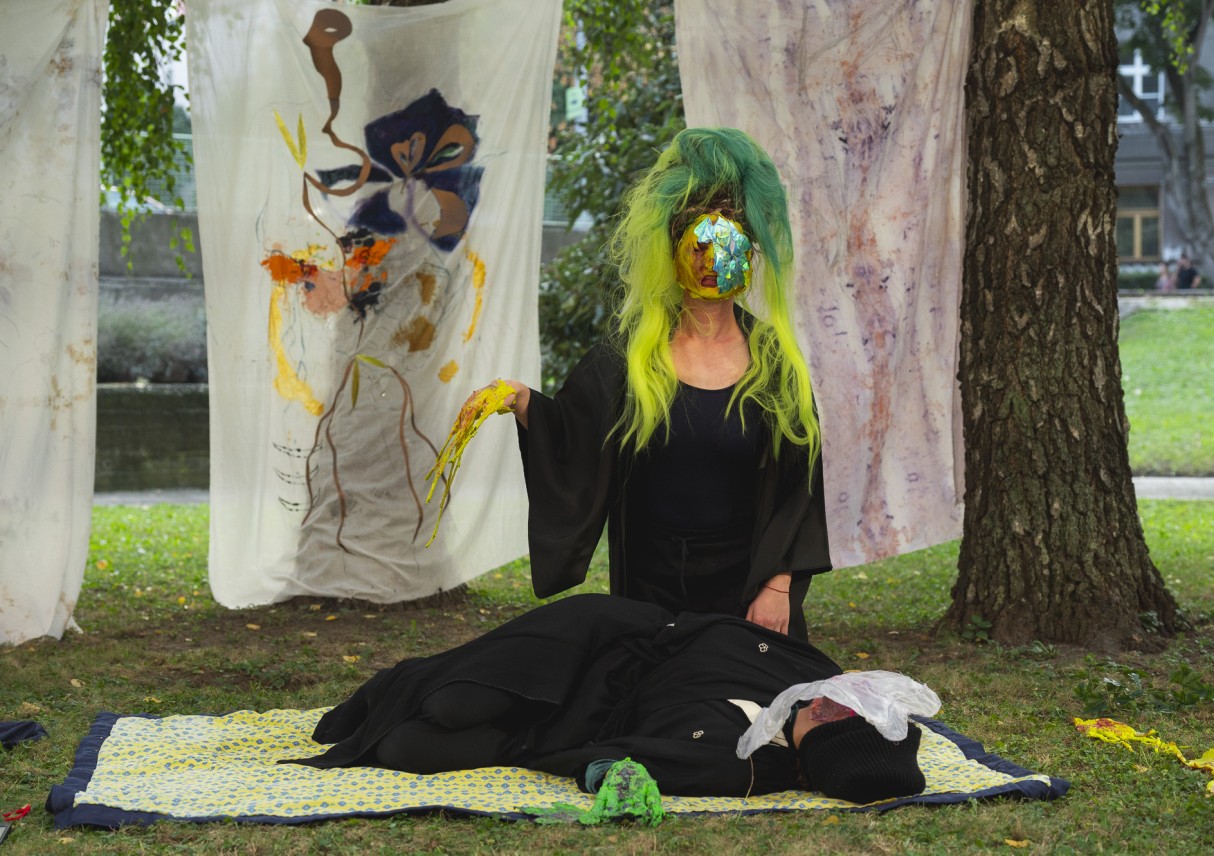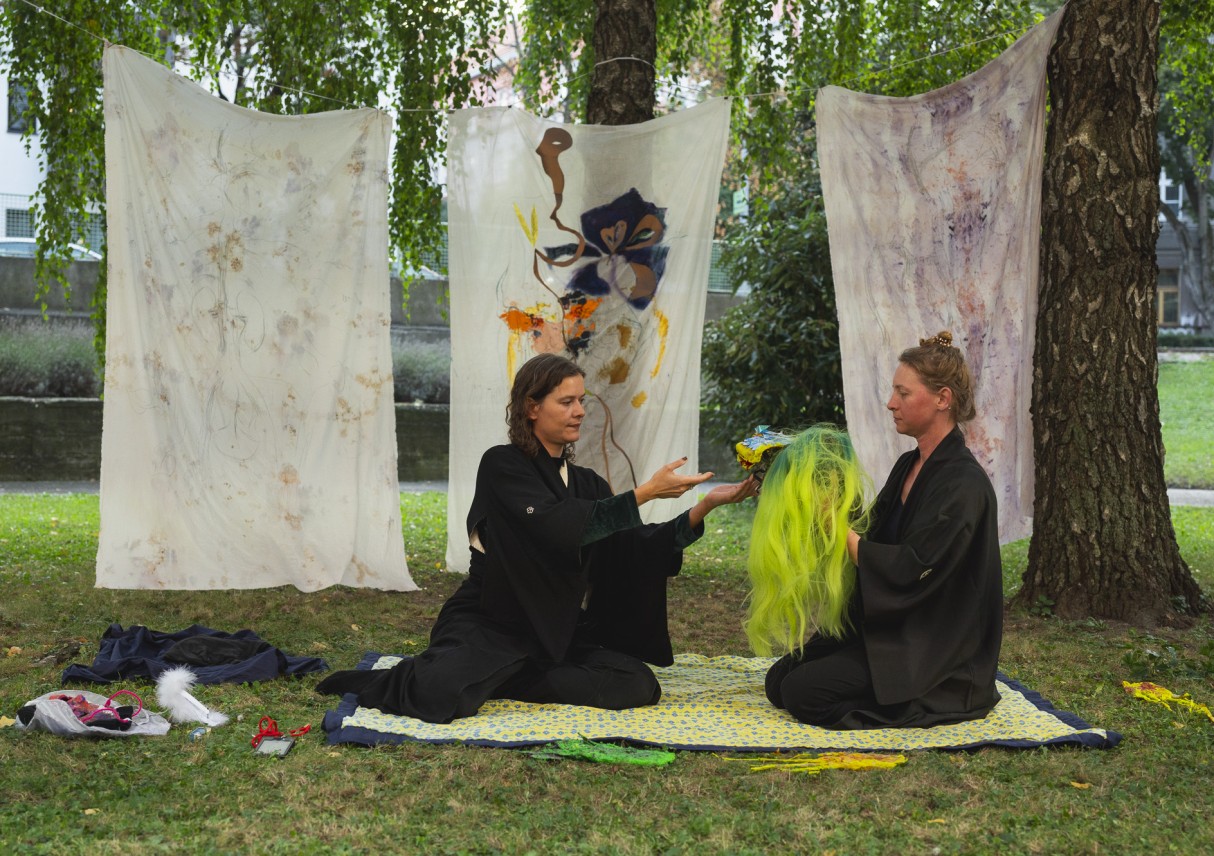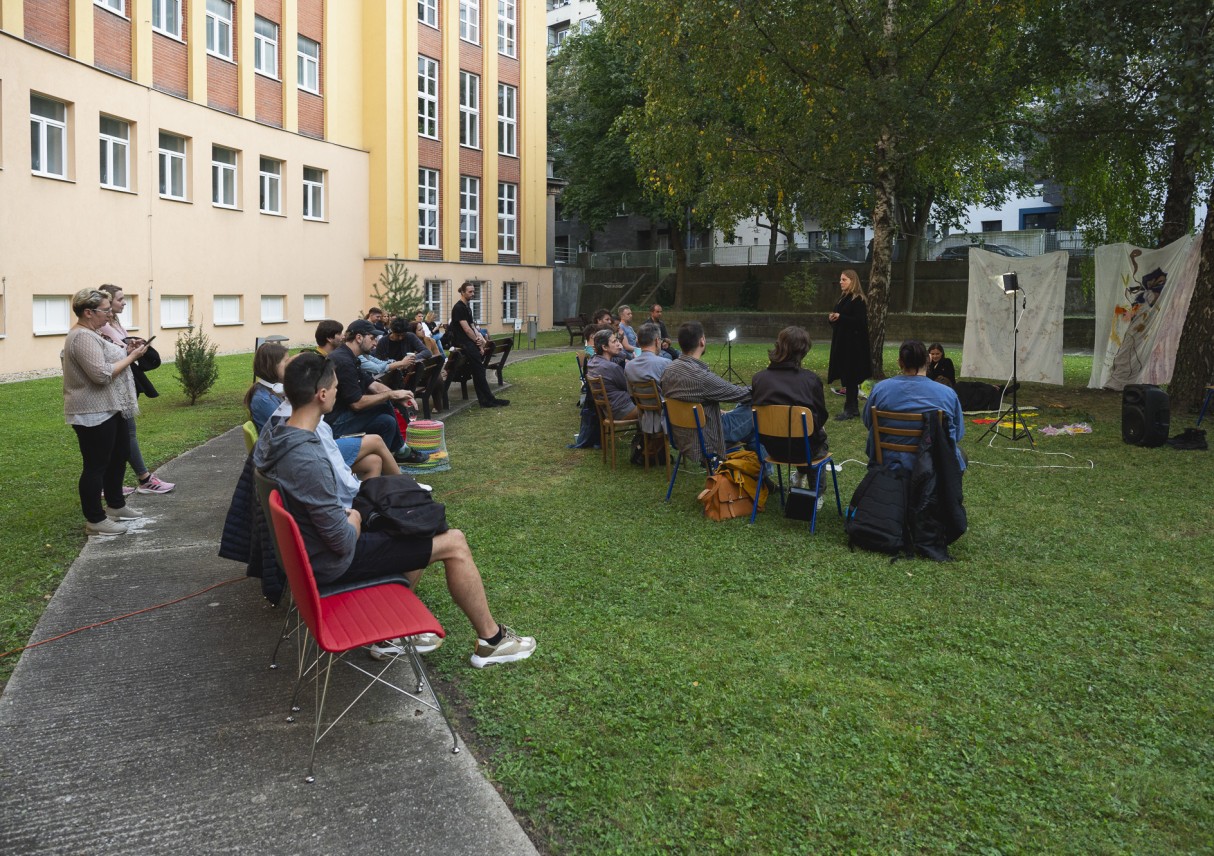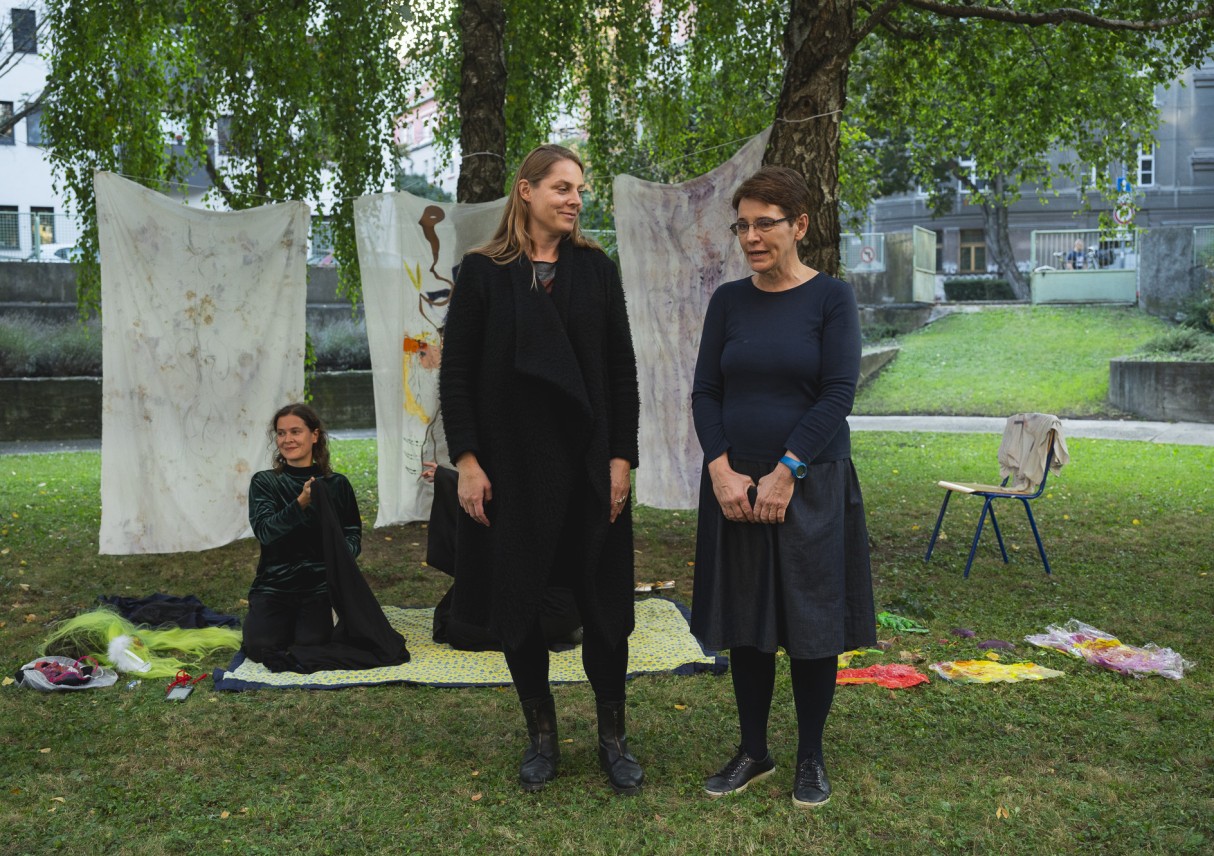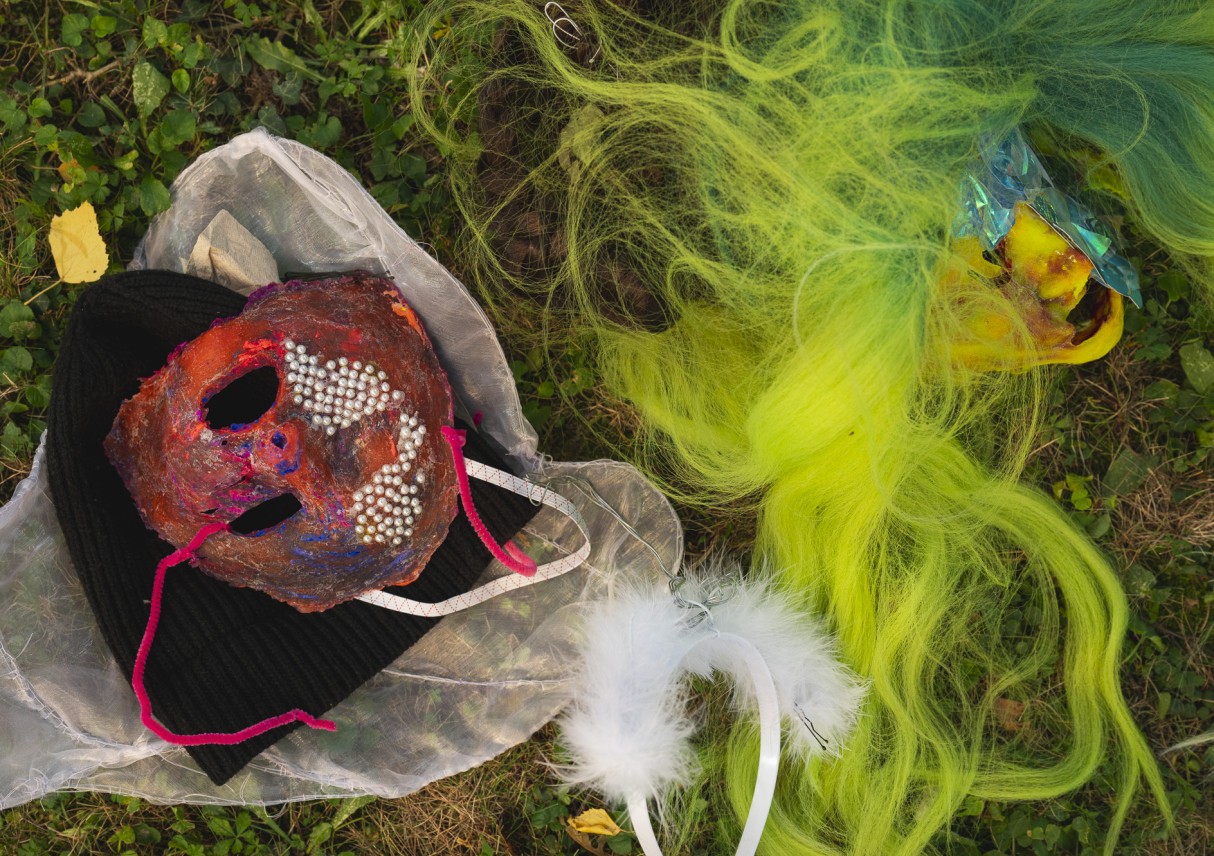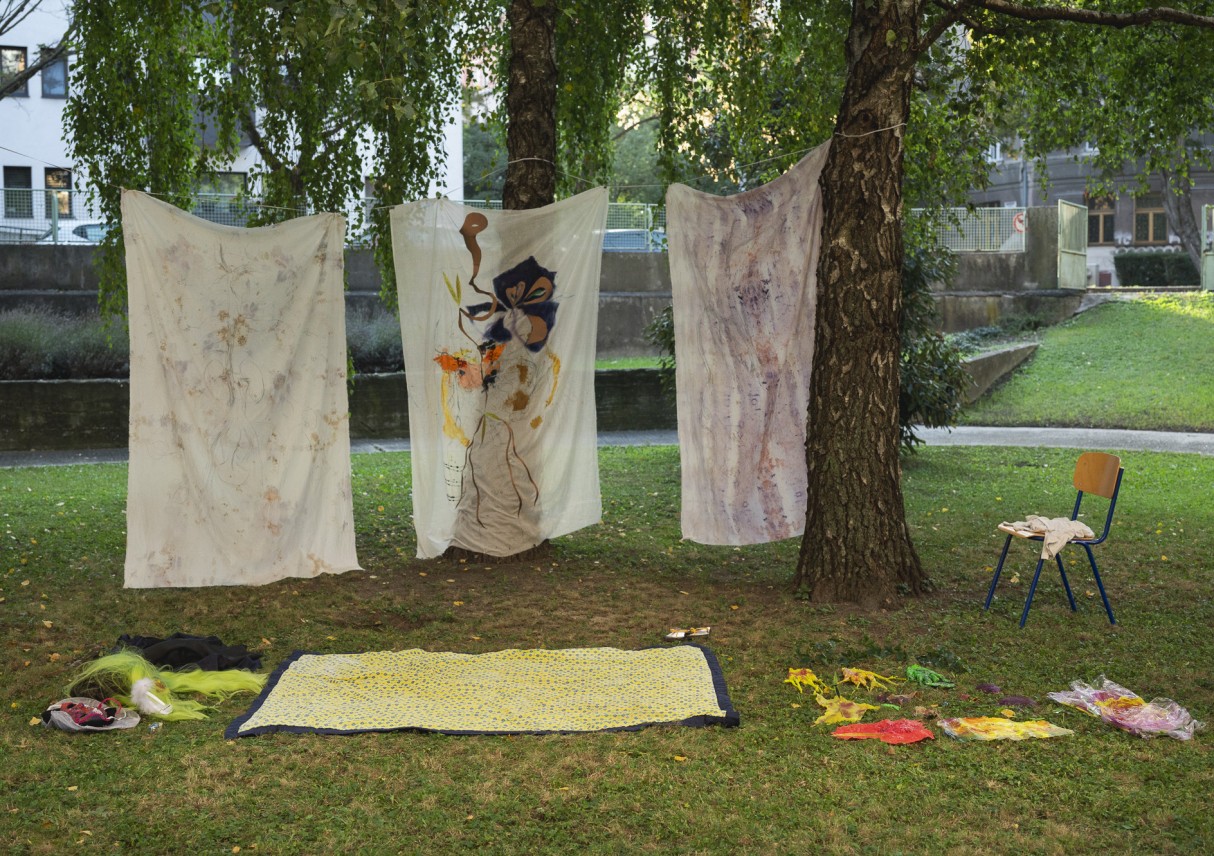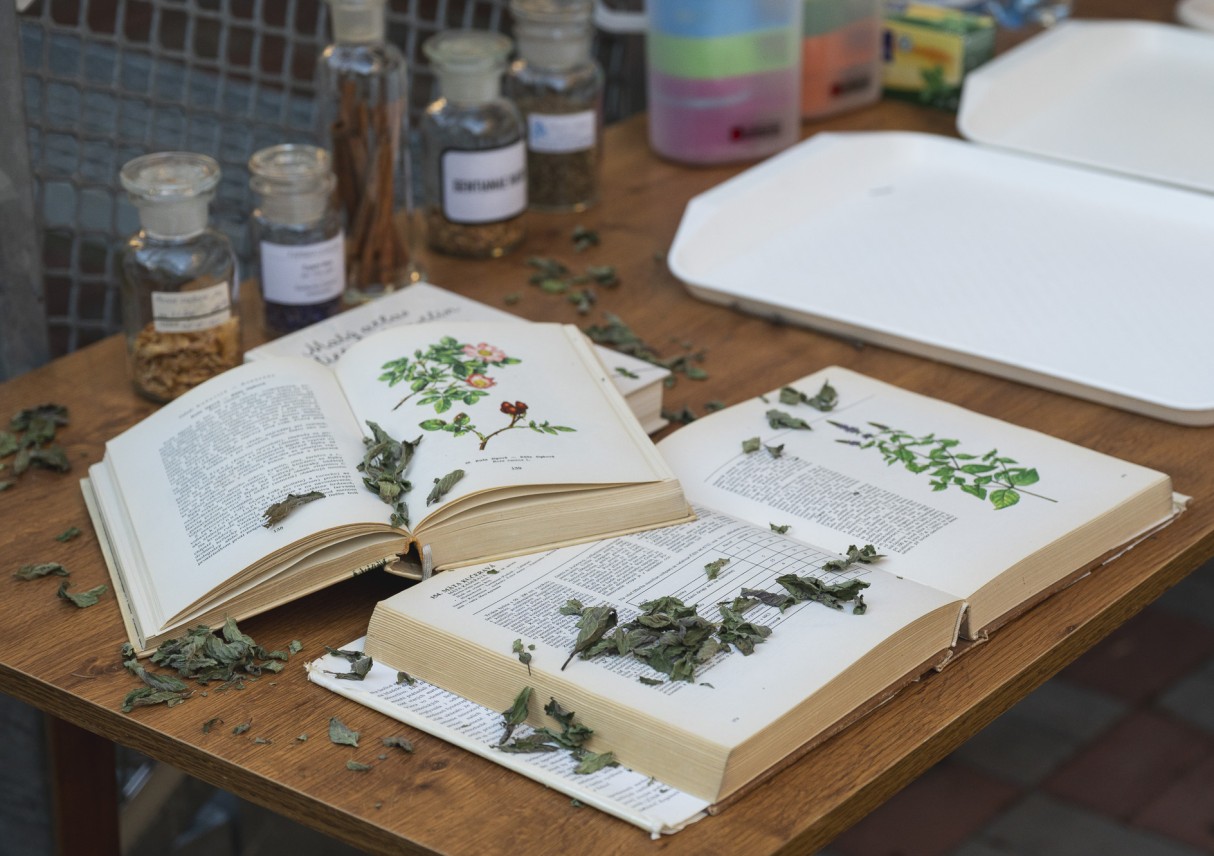 Listening to the Plants
12.10. - 14.10. 2023
Curated by Judit Angel & Lýdia Pribišová
The symposium responds to recent developments in social sciences, humanities, and contemporary art which have questioned our long-established understanding of plants. While ancient, indigenous cultures respected plants as lively, autonomous, active beings, modernity and colonialism have reduced them to mere servants of humanity's interests. A different, liberating and collaborative vision of plants has lately emerged within the current "vegetal turn" which seeks to rehabilitate plants by drawing attention to their complex meanings outside the utilitarian / instrumental realm, and calls for a new ethics of human – plant relationships and the recognition of our dependence on plants in our ecological survival. 
Alongside feminist, queer and decolonial scholarship, contemporary art and visual culture have played an important role in re-envisioning our relationship to the vegetal world, the land, and ecosystems. In particular, contemporary artists have contributed to shaping new conceptions of plants by employing de-objectifying aesthetic strategies, resorting to situated intersectional approaches, and concentrating on human – non-human connections defining life on the planet. The artists participating in the symposium highlight the agency of symbiotic human – plant bodies and the role of indigenous knowledge and ancient rituals in caring about ecosystems; address medicinal plants and their entanglements with history and politics; strive to undermine stereotypes connected with the rootedness / mobility of plants; and analyze cultural and political projections on ornamental flowers and their role in urban gardening. Through the lecture, workshop, screening, botanical walk, and performances, the goal of the symposium is to to reconsider plants and their activity at a time when devising new modes of co-existence have become crucial for the environment.
Organized by tranzit.sk and Kunsthalle Bratislava, within the framework of A Plant programme
Activities of the symposium are in English and Slovak/Czech
---
Daniela Brasil is an artist, activist, curator, educator, and researcher. She grew up in a concrete jungle on the shores of the Atlantic and lived in various bioregions until she moved to Graz in 2010. She studied Architecture and Urbanism in Rio de Janeiro, Environmental Urban Design in Lisbon and Barcelona, Social Sculpture in Oxford, and received her MFA and PhD in Artistic Strategies for Public Participation at Bauhaus University Weimar. She is currently a curator at the Graz Museum, and a member of the Daily Rhythms Collective and the Ecoversities Alliance. Her work is diverse and takes the form of installations, spaces of encounters, performances, texts, and story-telling. She is mostly interested in co-creation, transformative learning processes that value the pluriverse.
Rooting studies
---
Lucie Králíková
Lucie Králiková is a visual artist and landscape architect. In her work, she most often examines extinct celebrations and ceremonies, tries to update them and bring them back to the present in a new concept. She most often draws from botany, ethnology, history or eco-philosophy. Twelve years ago, she founded the artistic-ecological platform, which focuses on the landscape, plants, their symbolism and role in traditional culture. Ephemera is variable, it can take the form of a ceremony, a celebration, a pilgrimage, an installation or a text (for example, the book of the Sacraments, wanderlust:Heimat).
River Ceremony
---
Barbora Lungová is an artist, gardener, and environmental caretaker based in Brno and Kyjov, Czech Republic. She teaches courses at the Faculty of Fine Arts of the Brno University of Technology which, among other topics, focus on feminist and queer issues and environmental art. Her recent collaborative project includes the book and exhibition both entitled Searching for the Faith of Šlapanice on garden chrysanthemums and flowers in the cultural imaginary. Other projects include artistic research on guerilla gardening in Brno and a long-term commitment to create a Rainbow Garden dedicated to queerness, the deconstruction of cultural stereotypes projected onto plants, and to irises and biodiversity.
Cultural and Political Projections on Ornamental Flowers
---
Uriel Orlow is a visual artist and educator whose work has been presented at numerous international survey exhibitions, including the 54th Venice Biennale, Manifesta 9 and 12 in Genk/Palermo, and biennials in Berlin, Dakar, Kochi, Taipei, Sharjah, Moscow, Kathmandu, Guatemala and elsewhere. His solo shows include Castello di Rivoli, Kunsthalle Sankt Gallen, Kunsthalle Mainz, State of Concept Athens and others. In 2023 he received the Prix Meret Oppenheim / Swiss Grand Prix of Art. His monographic publications include Conversing with Leaves (Archive Books), Soil Affinities (Shelter Press) and Theatrum Botanicum (Sternberg Press). He teaches at ZHdK, University of the Arts, Zürich, the University of Westminster, London and Maumaus ISP, Lisbon. 
Film screening:
The Crown against Mafavuke, 18 mins, 2016 
Imbizo Ka Mafavuke, 28 mins, 2017
Learning from Artemisia, 14 mins, 2019
With a video introduction by Uriel Orlow
---
Jana Zatvarnická in her practice traces the history of humanity, plants and other life forms with focus on re-learning our "apparent" self-evidence. She is interessted in post-human theories, transmutation and visionary stories, rituals, magic, and eco-feminist practice. As a part of her interdisciplinary practice (painting, installation, lecture art) she collaborates with researchers from the fields of botany, ecology, archaeology, speleology incl. research at Klassik Stiftung (Weimar, DE), at the National Herbarium at UWI (Trinidad) and at the Grupo AJAU (Merida, MX). She participated in numerous solo and group exhibitions (Museum K21 in Düsseldorf, Gallery Meno Parkas, East Slovak Gallery) and residencies (Hydra_Pace (SLO), Budapest Galeria (HU)). She recieved a VUB painting award and was nominated for STRABAG Award. She studied at the Kunstakademie in Düsseldorf and works in Kunstsammlung NRW in Düsseldorf.
Zuzana Žabková is involved in art, dance, magic, choreography through performance, video, and installations. In her practice, she pokes failing utopias. She works alone and together with friends to reconsider ways of valuing labour and care. She is a co-founder of the platform bjornsonova, which is a fictional character, a community and a dancing multi-body. She studied fine arts, dance and choreography in Bratislava, and choreography and performance at the Institute for Applied Theatre Studies in Giessen. As bjornsonova, she attended the Collective Research postmaster's program at the Royal Academy of Art in Stockholm.  In 2021 she was the winner of the Jindrich Chalupecky award. She has worked as a dramaturg at the SE.S.TA Centre for Choreographic Development in Prague, and is curently curating the Implantieren performing arts festival in Frankfurt am Main. 
Daisies 
(Becoming a garden/ a plant/ a transplant)
---
ERSTE Foundation is main partner of tranzit. 
Supported using public funding by the Slovak Arts Council.
Project has been kindly supported by the Austrian Cultural Forum Bratislava, Brazilian Embassy in Bratislava, Faculty of Pharmacy UK, IGR Bratislava, Slovak Pharmaceutical Students' Association. 
Thursday, 12.10.2023
17:00 Daisies (Becoming a garden/ a plant/ a transplant) /SK/, performance by Jana Zatvarnická and Zuzana Žabková performance, park of Faculty of Pharmacy, entrance from Kalinčiakova Street
"What plant are you transitioning into?
I am pissing thorns to get rid of my melancholy. My face is not really smiling because it's a big rose petal. I am lying on my bed of stones and my nervous system is turning into lianas that take me higher. Higher than the smoke of my burning green hands can reach. They gave me the right to stay in my own silence. Our bodies are transitioning. They are blooming, glowing, drying out, rotting, dying, growing again. It's somehow a painful and exciting process. We breathe better in this transplanted body. We are nurtured better. We don't want to go back to being humans. We want to take our time to grow slowly."
The collaborative project "Daisies" brings together artists Jana Zatvarnická and Zuzana Žabková to explore the impact of Anthropocene on questions of heritage in the fields of botany, anthropology, and somatic-medicinal issues. The project's title is inspired by the new wave movie "Daisies" by Czech director Věra Chytilova, and rethinks its legacy through posthuman theories and the agency of symbiotic bodies in the era of climate nightmares. The artists' performance will be a ritual of vegetal autopsy and the symbolic rebirth of bodies as plants.
Friday, 13.10.2023
16:30 Rooting Studies # 1 /ENG/, workshop with Daniela Brasil, tranzit.sk
This workshop is a poetic and self-reflexive inquiry into how human beings deal with rooting processes. Humans tend to see their roots as fixed and attached to a place, like awkward political administrative organizations such as nation-states. However, like plants, human roots are sensitive to the type and conditions of the soils and climate zones of their birthplace as much as to the territories they live in. Human roots can grow towards the nurturing sources and the relations they find on their way. 
On Friday, October 13th, the roots of different plants will be available at tranzit.sk for participants to explore during a blind exercise by using their fingers. Through drawings and texts, the group will share their descriptions of the rooting processes, creating a collective underground cartography.
18:45 Cultural and Political Projections on Ornamental Flowers /CZ/, lecture by Barbora Lungová, tranzit.sk 
Barbora Lungová will talk about her projects which focus on the role that plants and related activities play in community remediation. The collaborative project Searching for the Faith of Šlapanice worked with community memory, aesthetic reappreciation and the deconstruction of conventional gardening exhibition canons of decorative plants, namely the nearly lost varieties of Šlapanice garden chrysanthemums bred in post-war Czechoslovakia by Jan Dvořák. Another project focuses on the publicly accessible garden Barbora created near her hometown of Kyjov in 2020, which hosts a still-growing collection of garden irises arranged in flower beds according to themes or even poems. Each iris variety has a name which often reflects cultural, gender, or sexual stereotypes, with the garden as such being dedicated to queerness. The third project, realized in collaboration with a larger team of art graduates and students, and social anthropologists, deals with spontaneous street gardening in Brno, which views garden plants as "healers" of urban public space.
20:00 Screening of films /ENG/ by Uriel Orlow, tranzit.sk 
Film screening:
The Crown against Mafavuke, 18 mins, 2016 
Imbizo Ka Mafavuke, 28 mins, 2017
Learning from Artemisia, 14 mins, 2019
With a video introduction by Uriel Orlow
Medicinal plants and their entanglement with history and politics are at the heart of the three films presented in this program. 
The Crown Against Mafavuke (2016) is based on a South African trial in 1940 in which Mafavuke Ngcobo, a traditional herbalist, was accused by the local white medical establishment of 'untraditional behavior.' The film explores the ideological and commercial confrontation between two different yet intertwining medicinal traditions and their use of plants, which overlaps gender and race and further questions the notions of purity and origination. 
Imbizo Ka Mafavuke (Mafavuke's Tribunal, 2018) is the sequel which follows Mafavuke Ngcobo's travel through time and arrives in the present to oversee the preparations for a people's tribunal where traditional healers, activists, and lawyers come together to discuss indigenous knowledge and contemporary bio-prospecting by the Western pharmaceutical industry and inquire about who benefits when plants become pharmaceuticals, given the multiple claims to ownership, priority, locality, and appropriation. 
Learning from Artemisia (2019) focuses on a single plant, Artemisia afra, which has been shown to effectively treat and prevent malaria and can simply be taken as an infusion.  However, it not recommended as a treatment by the World Health Organization which appears to favor the pharmaceutical industry and its global reach. Working with a women's cooperative in Lumata, south of Lubumbashi, DRC, Uriel Orlow planted a small Artemisia afra garden in Lubumbashi.
Saturday, 14.10.2023
10:00 – 12: 30 Rooting Studies # 2 /ENG/, walk with Daniela Brasil at the Botanical Garden
This workshop is a poetic and self-reflexive inquiry into how human beings deal with rooting processes. Humans tend to see their roots as fixed and attached to a place, like awkward political administrative organizations such as nation-states. However, like plants, human roots are sensitive to the type and conditions of the soils and climate zones of their birthplace as much as to the territories they live in. Human roots can grow towards the nurturing sources and the relations they find on their way. 
On Saturday, October 14th, the workshop participants will walk through the Botanical Garden to observe and learn on site from the plants we identify with, while reflecting on the types of roots they have.
14:00 – 16:30 River Ceremony /CZ/, performance by Lucie Králíková, Karloveská zátoka, meeting point: Mark Twain bar
The shady banks of the fertile floodplain are overgrown with a wild beds of nettles. The powerful river drives them out every year with new washed-up nutrients, so that in the spring they rise again as an army and with their quick leaves make the approach of intruders difficult. Nettles protect this rare place, where with a pebble bank – right next to the asphalt cycle path – they can still stop time, where in the summer songs are heard, fires are burning and wading through the blind arm of the Danube. People were not so conflicted about any of the plants. A tedious, unpleasant weed, a weed, and at the same time such a rare magical medicinal plant. In many European folk cultures, it was believed that this devilish vegetable cannot be burned by frost or struck by lightning, that it has an incredible power to ward off evil. The nettle connected the world of the living and the dead and grew most often in places abandoned by people and next to fences – at the border of domestic space and foreign, dangerous territory. Today, we have almost lost the ancient knowledge and skills about it.
In autumn, the border between life and nature's slumber, a river ceremony will take place, an experience in which we will symbolically revive the ancient stories of the floodplain. Because places need to be taken care of not only physically, but also by carrying out ritual actions aimed at their spirit. Only in this way can the powers of dreams contained in them live on.
Registration for the River Ceremony:  lydia.pribisova@kunsthallebratislava.sk, ivana.tranzit@gmail.com