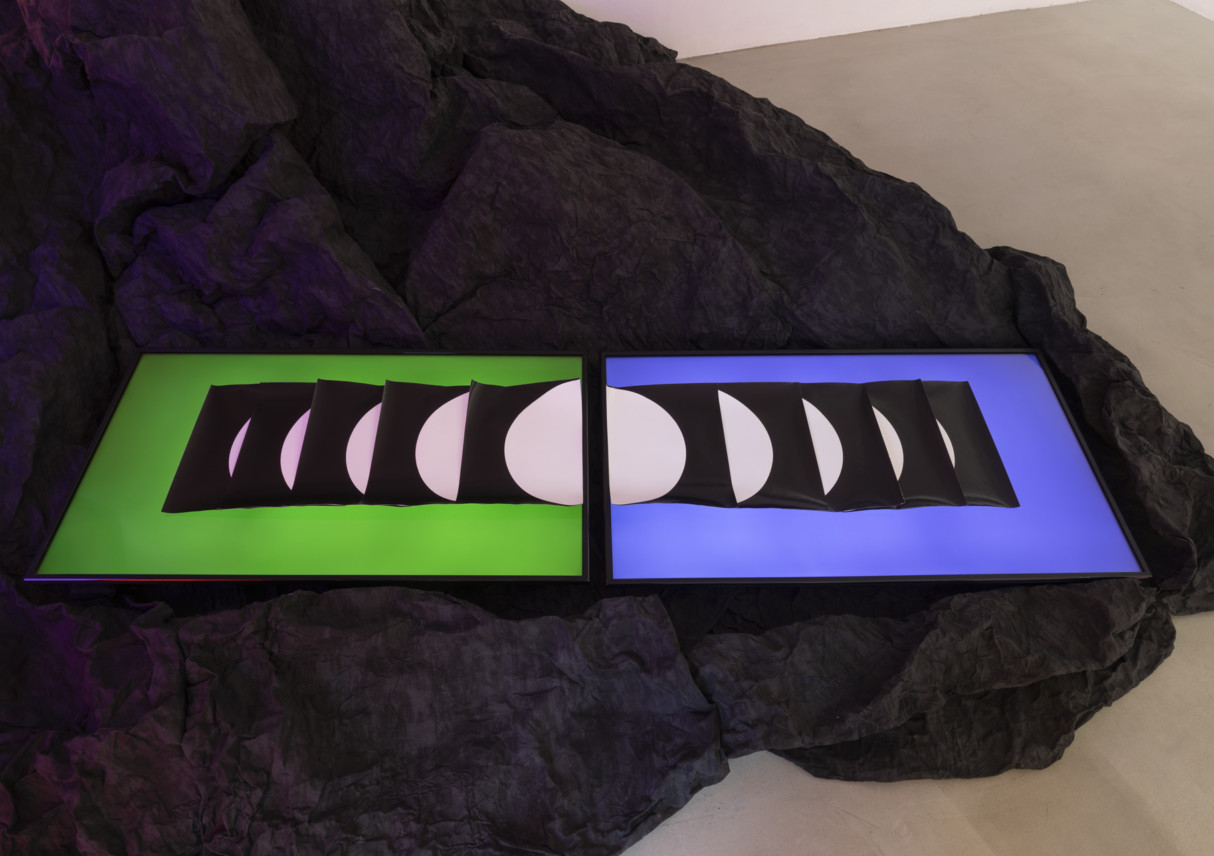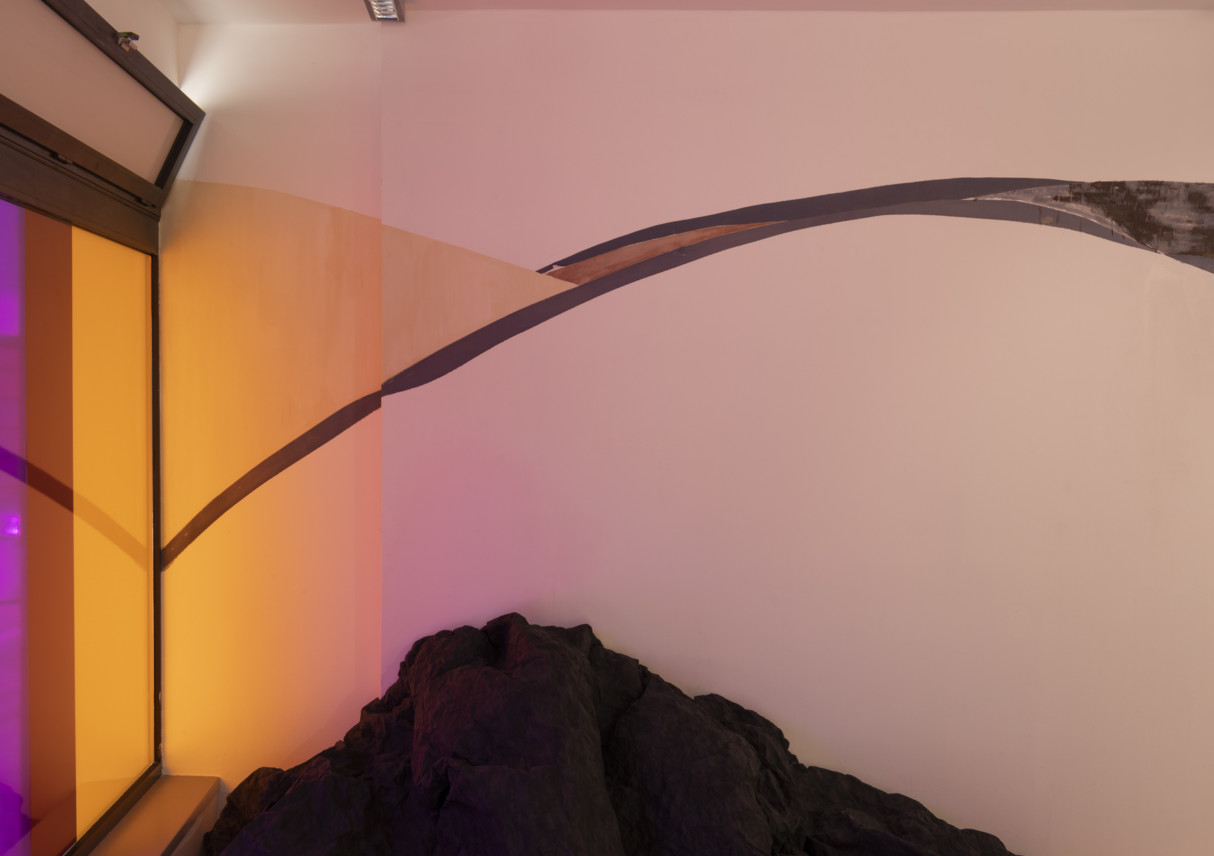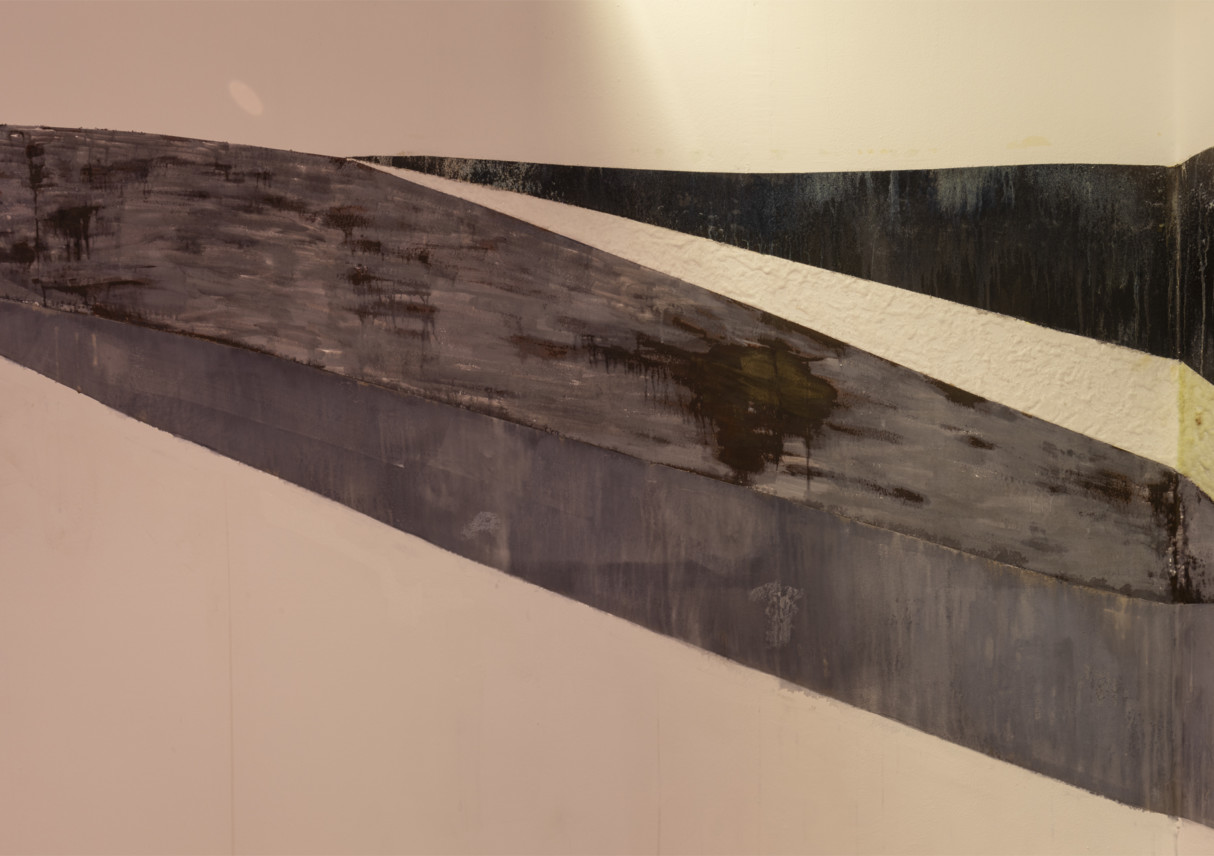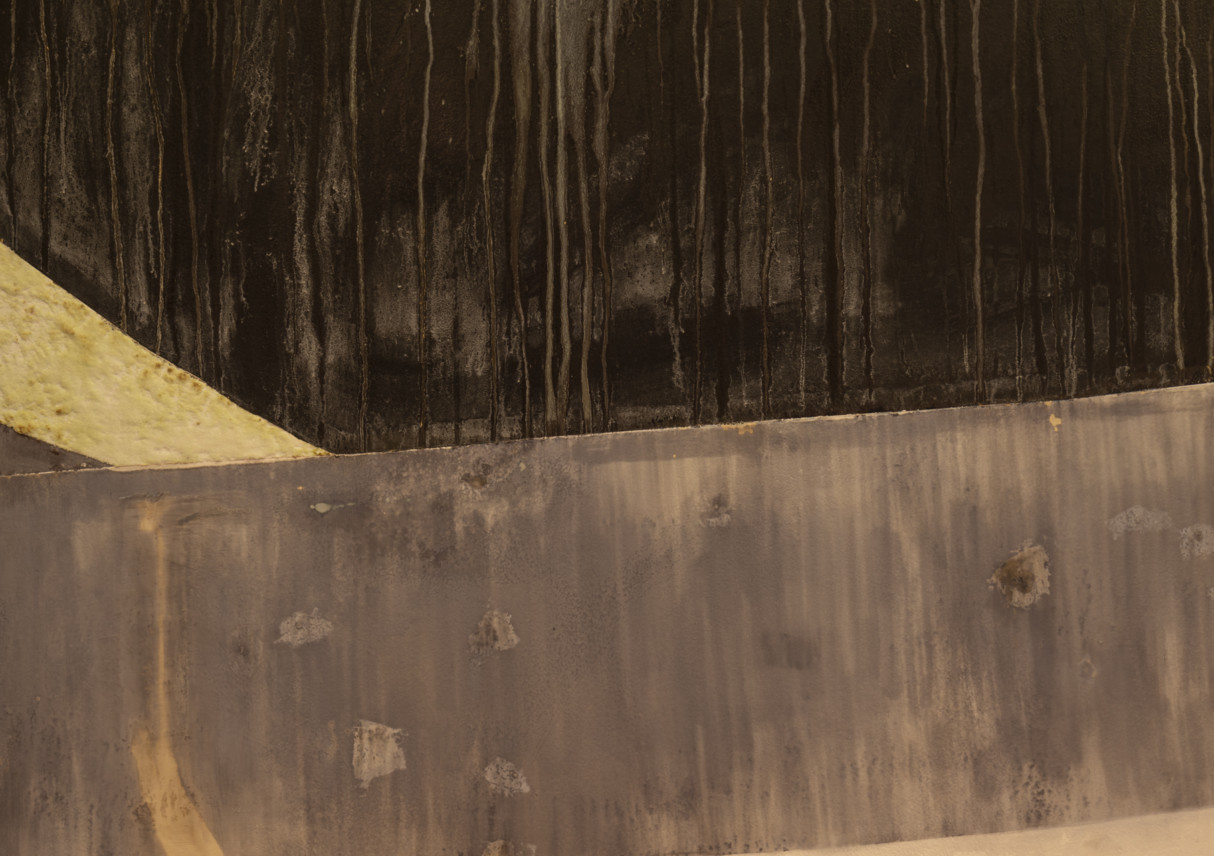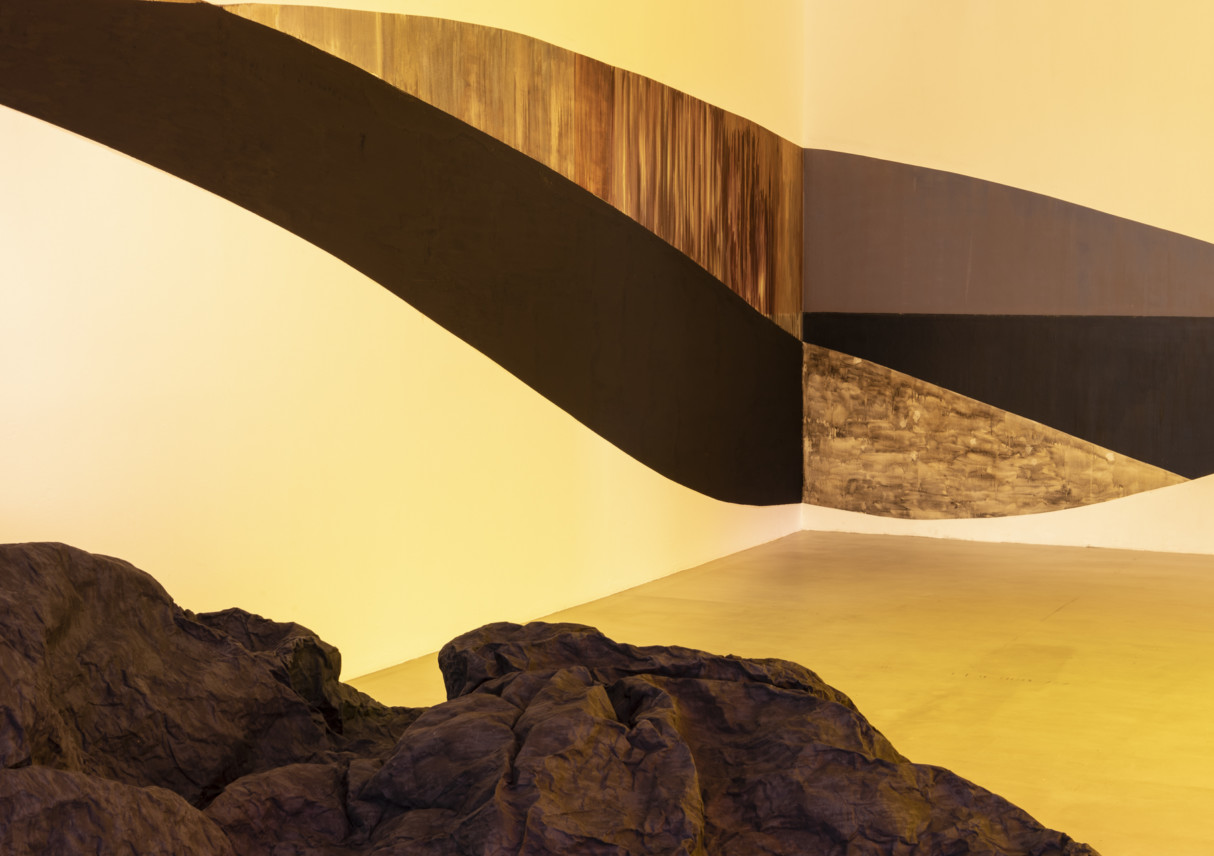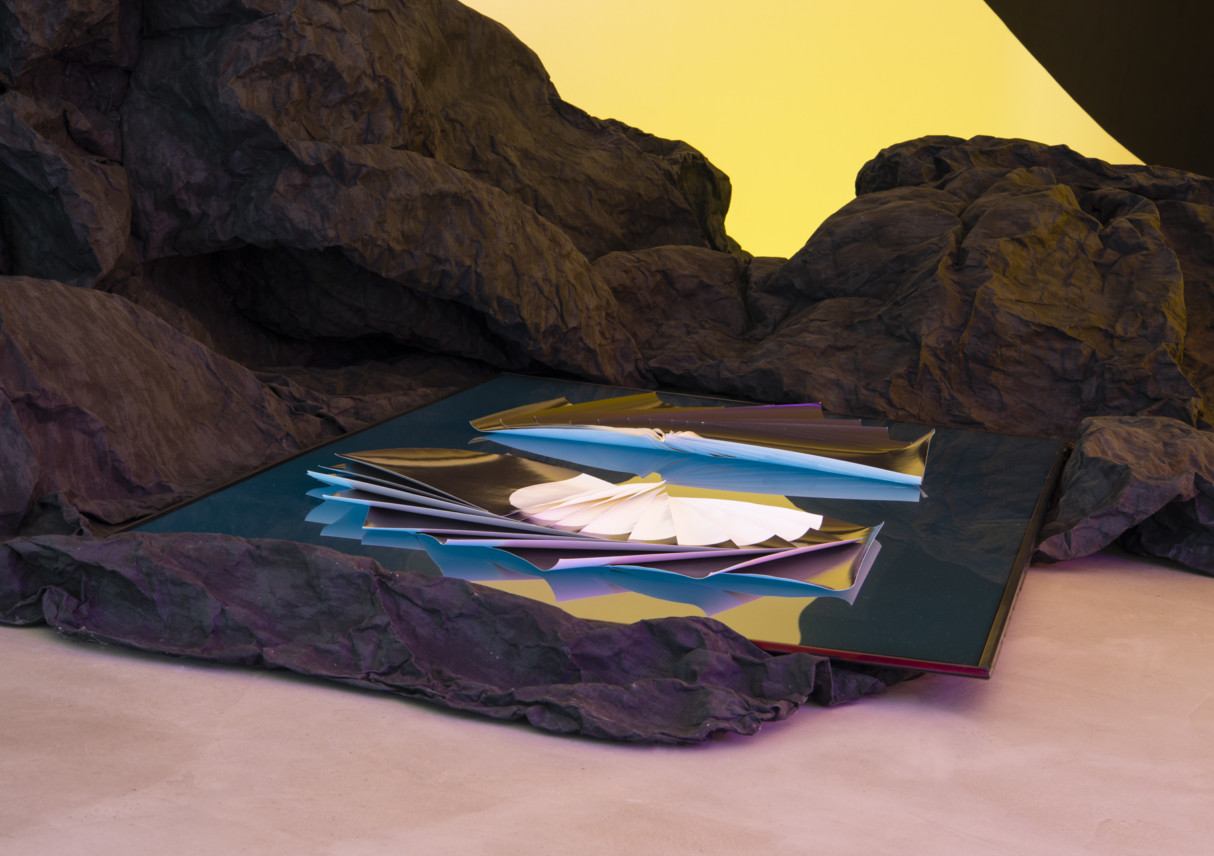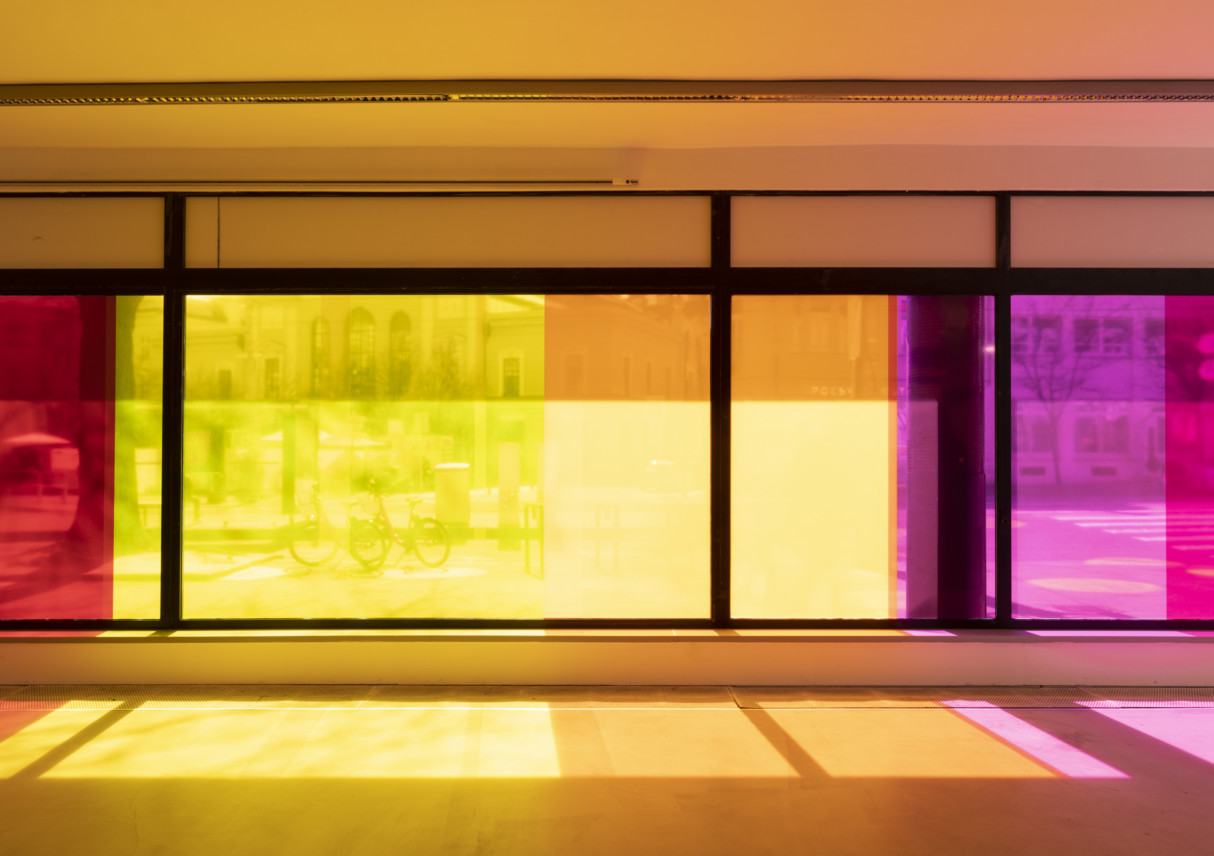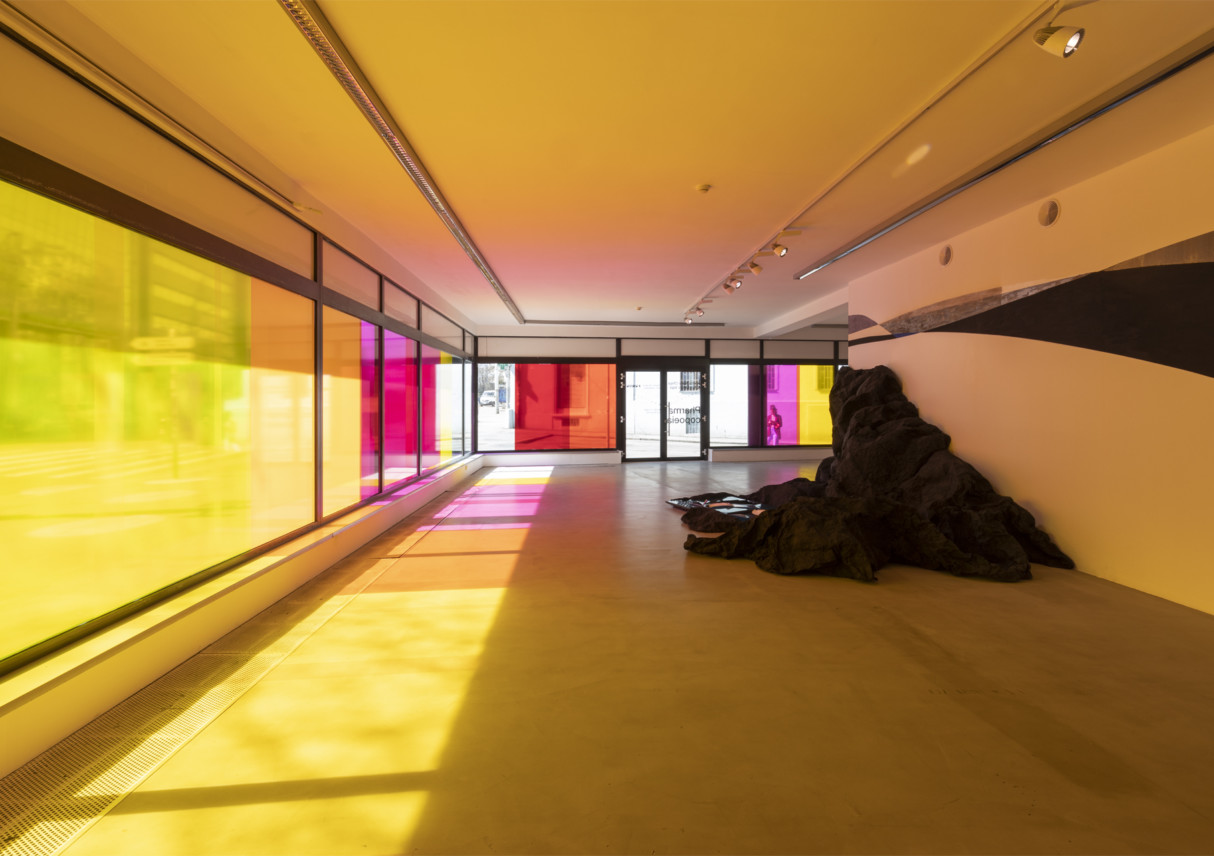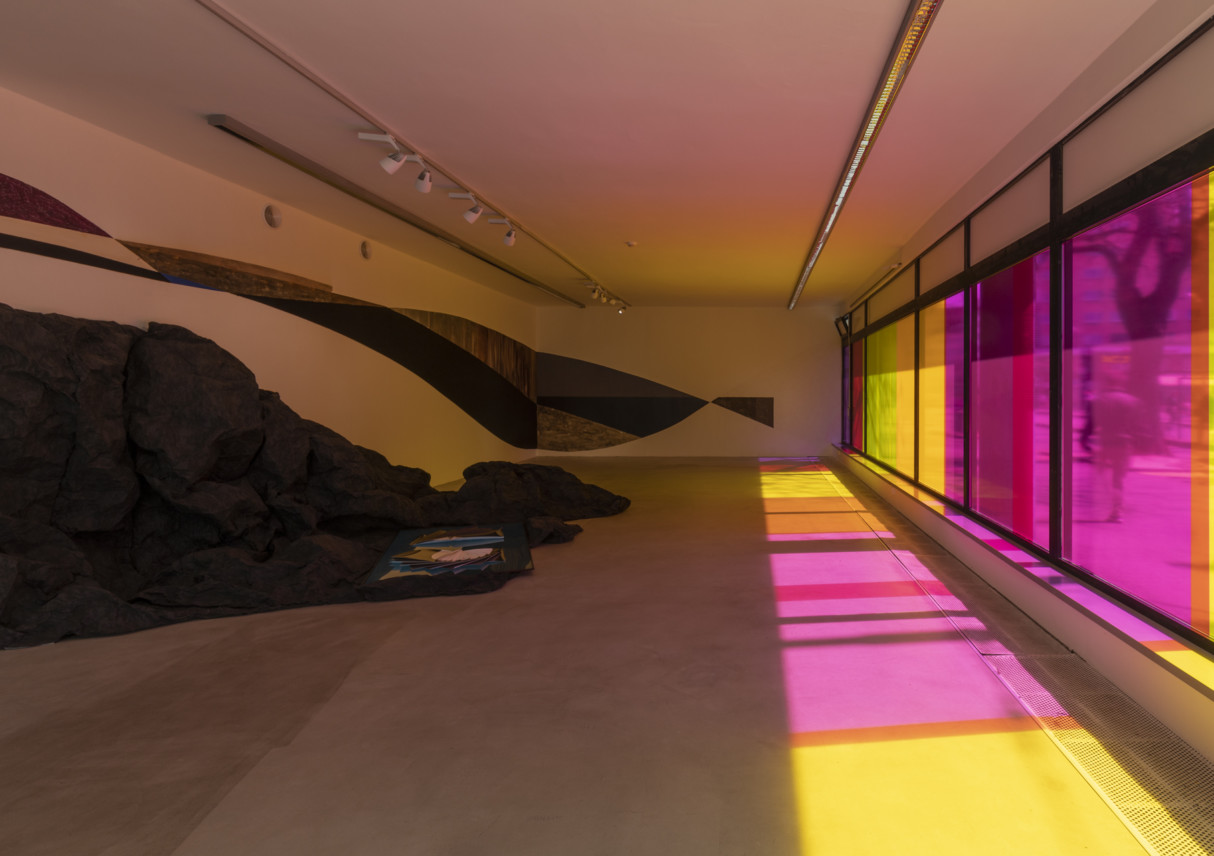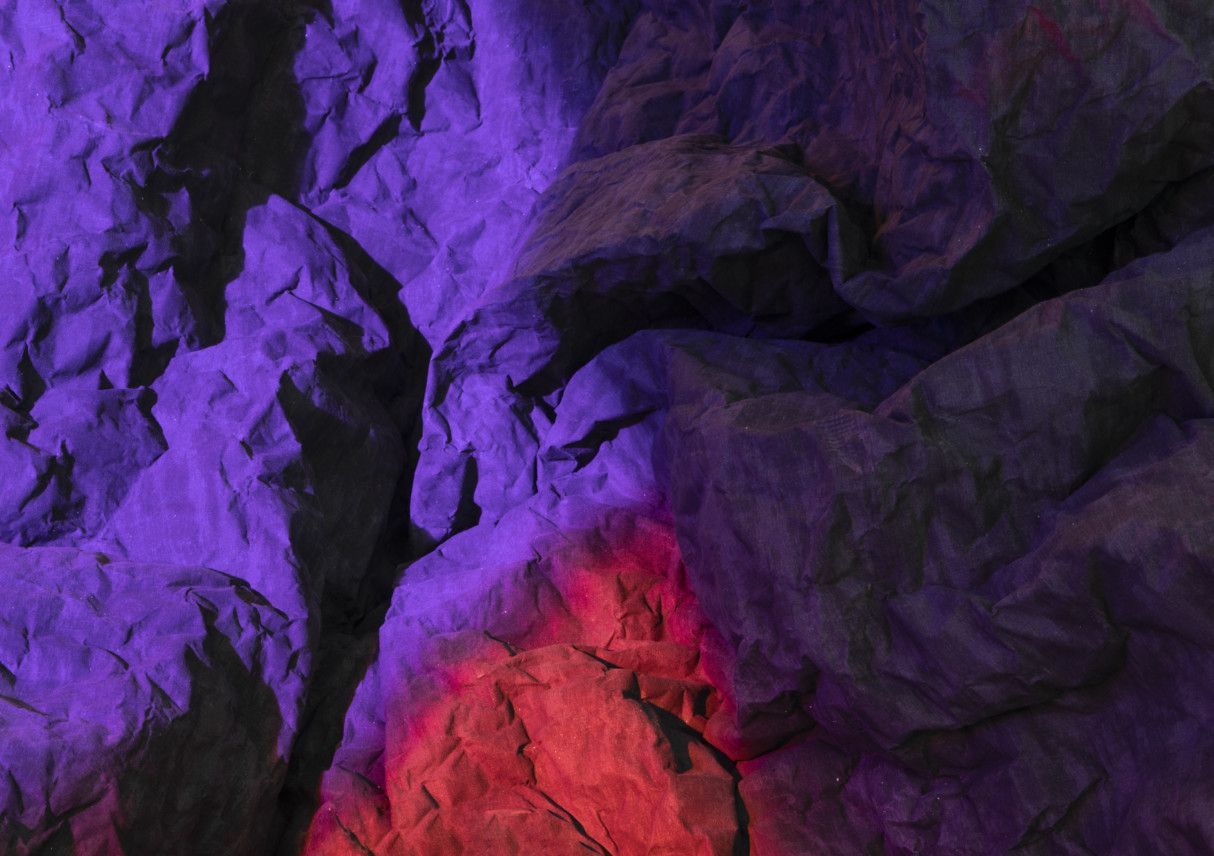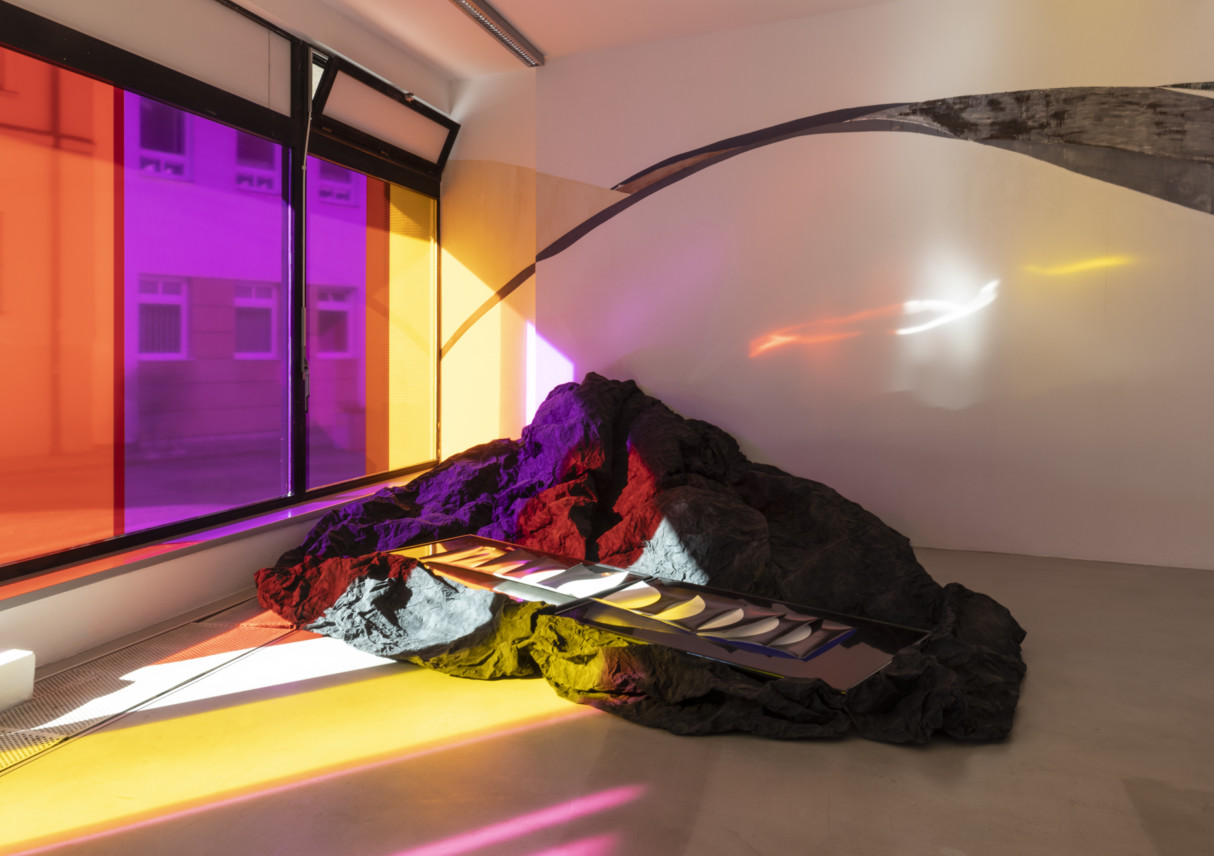 Photo © archive Kunsthalle Bratislava / Leontína Berková
Pharmacopoeia
Anetta Mona Chişa & Aleksandra Vajd
04. 03. 2022 — 21. 04. 2022
Curator Jen Kratochvil
Opening
03.03. 2022, 18:00/19:00
As Paracelsus famously said, the dose makes the poison…or the remedy, for that matter. The story starts with writing, or maybe with an oral exchange, or rather with the representation of thought through various means. What used to be a medium of its own, what used to be photography, is now absorbed, the same as language, the same as knowledge production and its distribution. All is absorbed and reconfigured into one nebulous – heteronomous in its confusing unity – torrent of information bombarding our shortened attention spans from the digital environment. A space that gradually takes over what used to be perceived as reality.
Wall murals showing sediments of encrypted information, hollow rocky formations, hidden algorithms propose an open reading of this immersive visual poetry. Chemicals, carefully measured, applied, combined, blended, and transmuted. What transpires when representation overcomes the represented? And how could a new system be implemented and fully applied without painful side effects? Screens shine, yet the only information they give away is a color code. So how do you read it? How do you relate to it?
This new project of Anetta Mona Chisa and Aleksandra Vajd for Kunsthalle Bratislava, the next step in their ongoing collaboration, deconstructs the current media critique into its basic building blocks, into physical compounds which once formed the technical image and reconfigure them into an archeological site. One that shows layers of the past long forgotten, or maybe of the present, which we struggle so hard to navigate.
---
ANETTA MONA CHIŞA, born in Nadlac, Romania; lives and works in Prague. Her individual works and collaborative projects have been presented at Galerie Rudolfinum Prague, Gesellschaft für Aktuelle Kunst Bremen, Cukrarna (Ljubljana), n.b.k. (Berlin), Karlín Studios (Prague), Kunstraum Niederösterreich in Vienna, The 8th Floor in New York, Lunds Konsthall, Haifa Museum of Art, Anca Poterasu Gallery Bucharest, Museum of Contemporary Art Wroclaw, Bozar in Brussels, KINDL Center for Contemporary Art in Berlin, MoCA (Miami), MuMoK (Vienna), The Power Plant (Toronto, Schirn Kunsthalle Frankfurt, at the Venice Biennale, Taipei Biennale, and the Moscow Biennale among others.
ALEKSANDRA VAJD, born in Maribor, Slovenia; lives and works in Prague and Ljubljana. Her individual works and collaborative projects have for example been presented at Galerie Rudolfinum in Prague, Cukrarna in Ljubljana, the Astrup Fearnley Museet in Oslo, Glasgow's Street Level Photoworks gallery, Prague City Gallery, Kyoto's Zuiun-an-Art Project Space, Museum of Contemporary Photography in Chicago, the City Gallery in Ljubljana and the < rotor > centre for contemporary art in Graz. Vajd has also participated in several photographic festivals and biennales, including the Photo Festival in Krakow, Leipzig, Liège, and the 9th Triennale of Contemporary Art U3 in Ljubljana